Recently, L'Oreal launched a chocolate range in its matte lipstick collection. I find it so intriguing that I went to the drugstore to buy a few shades from the collection. Though I could not find the fresh stock (all they had were testers) but I ended up buying L'Oreal Paris Infallible Pro Matte Gloss in shade statement nude. This if my first shade from the Pro-Matte Gloss collection and I am already crushing over it. Let's see my detailed experience with this gloss.
What the product says
A Pro-Matte revolution: our 1st whipped liquid matte colour. Intense high pigment shades create lasting matte colour. Lush velvety texture feels soft for all day comfort. Pro-sculpt applicator shapes and adds dimension to lips.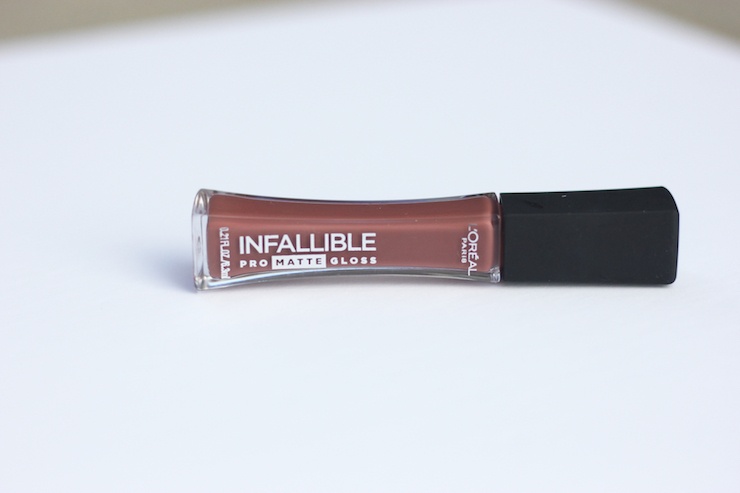 My experience with 'L'Oreal Paris Infallible Pro Matte Gloss'
It comes in a curved (lady-like) glass packaging that is all shiny and classy. To me, the look of the tube exactly stands by the collection name. It is a combination of glossy bottom and matte cap. The top of the cap contains the shade name label and the side of the tube bears the brand name in glittering silver. It is a sheer transparent tube so even if you have more than 1 color you will easily be to spot the shades from a distance.
The pro matte gloss range has got amazing shades, from light pinks to fuchsia to natural nudes. After statement nude, the next ones I am targeting are blushing ambition and fuchsia amnesia. Honestly, I am so much in love with my statement nude that I want to own all of them. If I do, I will share the swatches with you. Also, don't you too like these catchy shade names? Sound very girlish and unique. Well, the statement nude is true to its name. It is the best nude shade I have tried so far- neither too light nor too dark on my medium complexion. It has got chocolate(y) undertones which brighten up the complexion and make the skin shine in glory. Considering the undertone, I feel this shade will work equally well on all skin tones.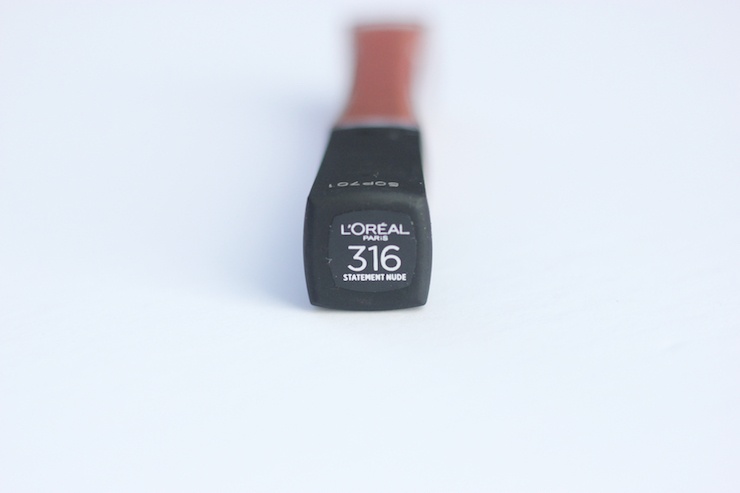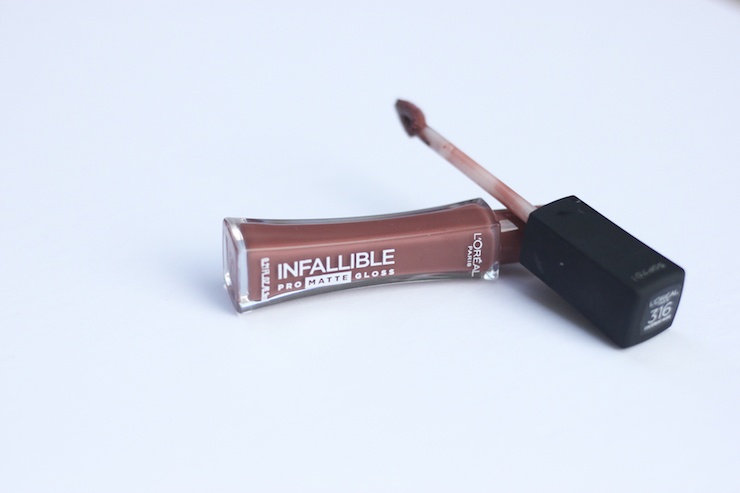 The one thing that led me to this purchase was the "matte-gloss" combination. Never before I tried a matte -gloss so I was quite intrigued to try this unique combination. And, I must say I am impressed with the pigmentation as it is quite intense. In just one swipe it provides 100% opaque coverage and the same goes for the longevity, which is above average than other glosses. Contrary to its category of a gloss, it provides good coverage and longevity. The only thing that works similar to other glosses is the transfer-ability. Let's not forget that it is a gloss so has the tendency to easily leave impressions wherever your lips touch. That being said, it also has a matte base that stains the lips and keeps them colored for a longer time.
Talking about the finish now, I was not sure what to expect in terms of finish should it be glossy or matte. It does not shine like a gloss and neither is it complete matte. I would say it has got a satiny finish that looks amazing and is equally comfortable to wear all day every day. The non-sticky and lightweight formula makes this range a go-to for me for everyday use.
The other best thing about this range is the applicator. It is a pro-sculpt applicator that is soft yet firm. It enhances the control over the grip and helps in precisely defining the lips. Again, the best one I have used so far.
To apply: start in the centre of your upper lip. Work from there to the outer edges, following the contour of your mouth, then glide across the bottom lip and fill in.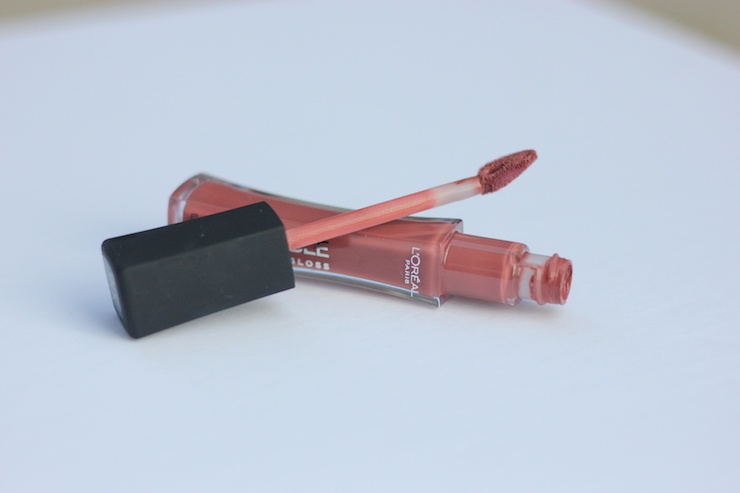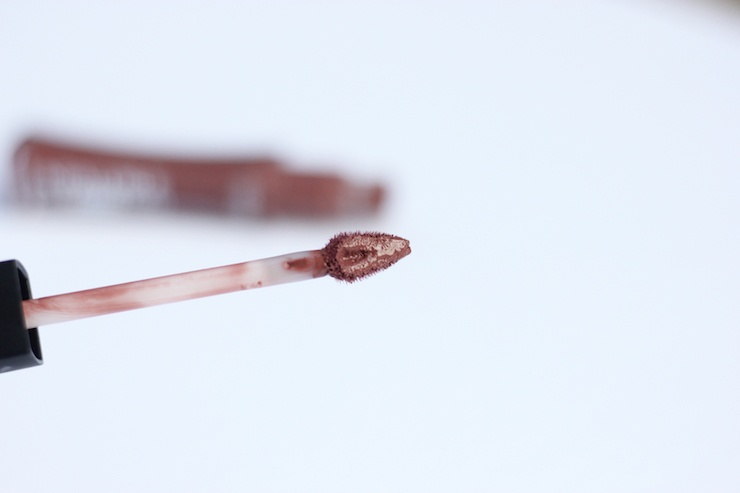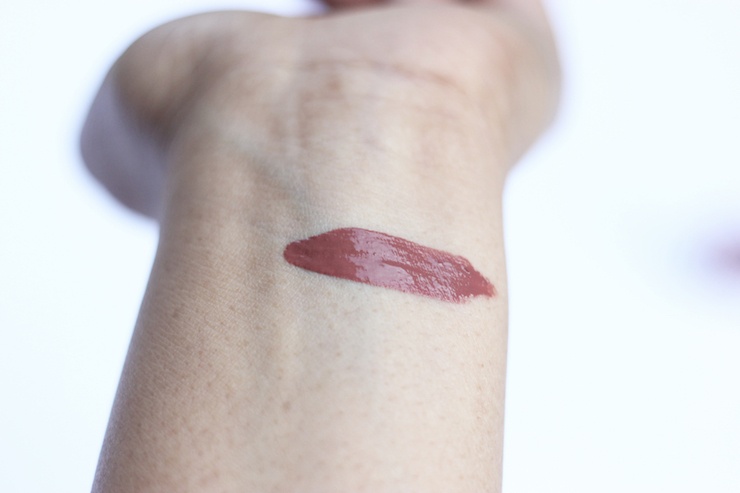 Things I like about 'L'Oreal Paris Infallible Pro Matte Gloss'
– Available in 10 gorgeous shades.
– Feels super light and extremely comfortable.
– Non-sticky and soft.
– Satiny finish.
– Pro-sculpt applicator.
– Longevity (4- 5 hours).
– Suitability for all skin tones.
Things I do not like about 'L'Oreal Paris Infallible Pro Matte Gloss'
– Easily transferrable.
Price of 'L'Oreal Paris Infallible Pro Matte Gloss': Around CAD 11
BABE Rating: 5/5
Final Word: As you already see I am madly in love with this shade and the quality. I am going gaga over it and would definitely recommend it. Go for it girls! Until then I will grab some more shades from this range for you all… or keep an eye on my Instagram for swatches.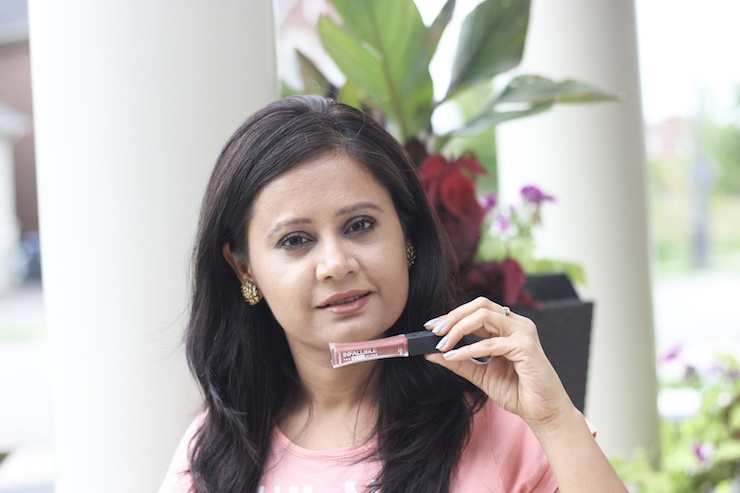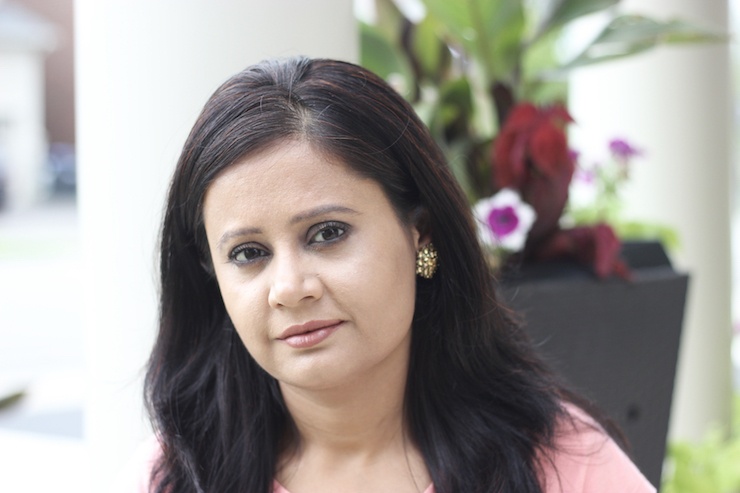 You might also like reading these related topics
Physicians Formula Ph Matchmaker Lip Gloss Light Pink Review Swatches
Geri G Lip Gloss Crème In Shade Sweetness Review Swatches
Geri G Lip Gloss Crème Bambe Shade Review Swatches
Maybelline Colorsensational High Shine Lip Gloss Mirrored Mauve Review And Swatches
Street wear color rich lip gloss (Pink Kiss -05) review