Yippee, here comes the long weekend I have been waiting for quite a while now. Though I do not have many plans for this much-awaited weekend I am relaxed since I do not have to get up at 5:30 am… at least for three days. Now coming back to this post, as you already know it is about Physicians Formula Ph Matchmaker Lip Gloss Light Pink Review. This is the first time ever I am using any product from Physicians Formula. I have heard a lot about this brand so was quite intrigued to use their products. If you saw my Canadian summer lookbook post, you would know I have ordered some exciting products from iHerb and this gloss is one of them. Let's see my whole opinion about this magic gloss.
What the product says
• 1st Ever Lip Gloss with pH Power Complex transforms into your perfectly personalized hue.
• Fluorescein Based Dye-senses the pH level of your skin & adjusts within 60 seconds to create your perfect lip color.
• Photochronic Powders-light adjusting pigments adapt to your environment so color looks the same indoors & outside.
• Look your Best in Every Light!
• LED-powered compact lights up and features a full-size mirror for touch-ups anywhere & everywhere!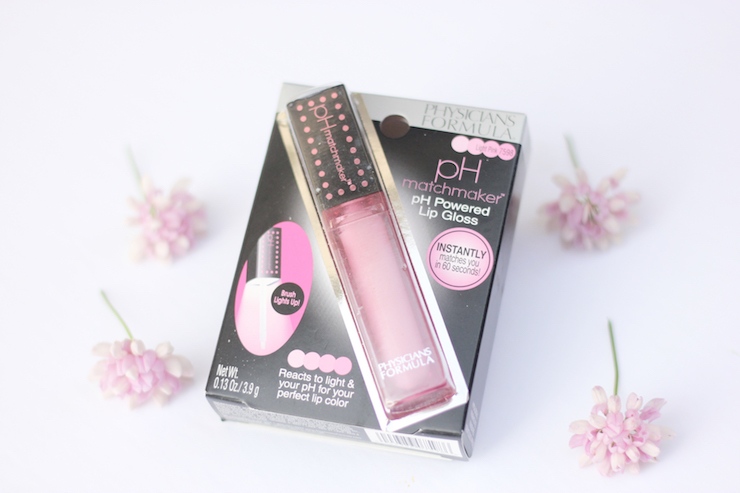 My take on 'Physicians Formula Ph Matchmaker Lip Gloss'
It comes in a cardboard box that has a protruding transparent rectangular case carrying the lip gloss. The box contains good description of the product and direction of use. The ingredient list is not mentioned on it but you can scroll down to see if it's all good for you. The rectangular gloss tube is translucent and contains an inbuilt mirror on one side. The mirror is too small to be used on regular basis but yes can come in hand in emergency situations or when you need a quick touch-up. On the bottom of the tube, the shade name in mentioned on stick-on-label but you would not need that since as per my knowledge this range contains just two shades and the shade labels are required when you have a number of similar looking products.
Well, the applicator is a small brush. I was expecting a doe-foot applicator but was surprised to find a small brush instead. It is a dense brush that gives good hold and makes the application accurate. As a matter of fact I end up liking this tiny brush. It is very convenient to use and provides clean application.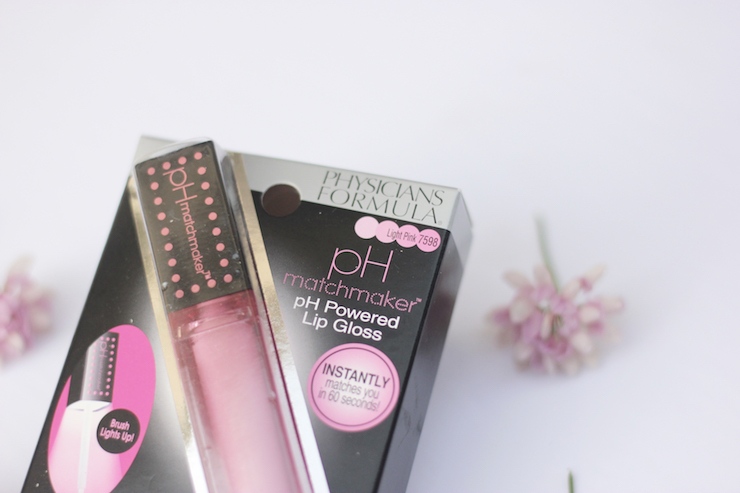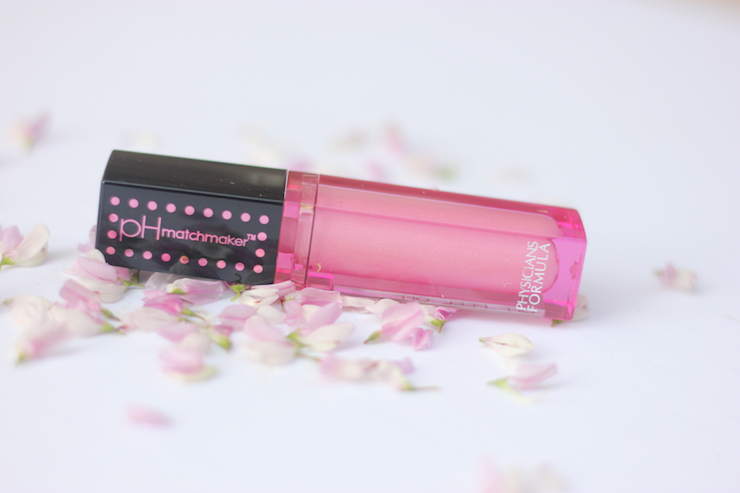 The gloss has a thick consistency so you would need to drag it cover entire lips. What I do is- I put little more than required quantity on upper lip and rub it on the lower one. That saves times and makes the application even. Now, the USP of this gloss is that it adjusts to the ph of your lips to give the best matching shade. This was quite intriguing for me, so I observed it attentively. It started off with a transparent gloss, then turned to baby pink and finally settled as a mauve pink. As mentioned by the brand, the entire transition happened within 60 seconds. I won't say this is best suited for my complexion but definitely it is better than many pinks. Regarding adjustments to the environment, I would agree with the brand's claim as the shade does remain the same indoors and outdoors.
Talking about the quality, since it is a gloss it feels bit sticky and heavy. I am into glosses these days which make me accustomed to this feel. For the longevity, it stays on for 2-2.5 hours without meals. It can bear intermittent snacks only to last for another half an hour but as I said earlier after a full meal you will definitely need another application. The best part is you do not need to exfoliate the lips to get a fine application. It does a fabulous job as it is.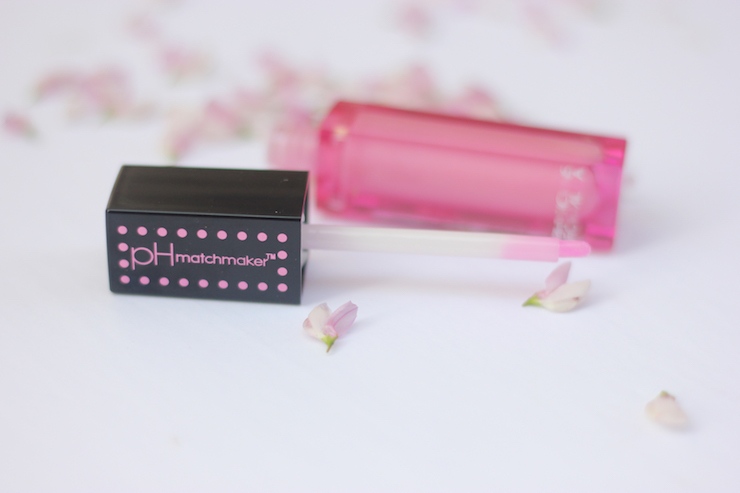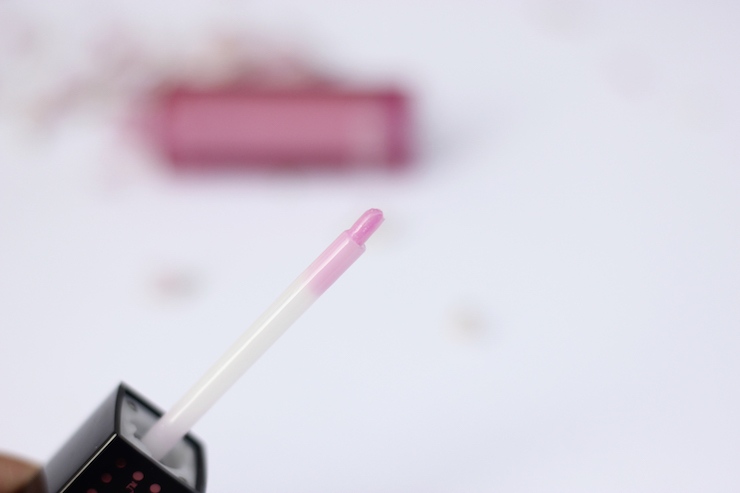 Things I like about 'Physicians Formula Ph Matchmaker Lip Gloss'
– More than average staying power for a gloss.
– Hypoallergenic, paraben-free and fragrance-free.
– Would show up well on all skin tones.
– Nice packaging.
– Gives fine application on even non-exfoliated lips.
Things I do not like 'Physicians Formula Ph Matchmaker Lip Gloss'
– Not available in many shades.
Price of 'Physician's Formula Ph Matchmaker Lip Gloss': $9.95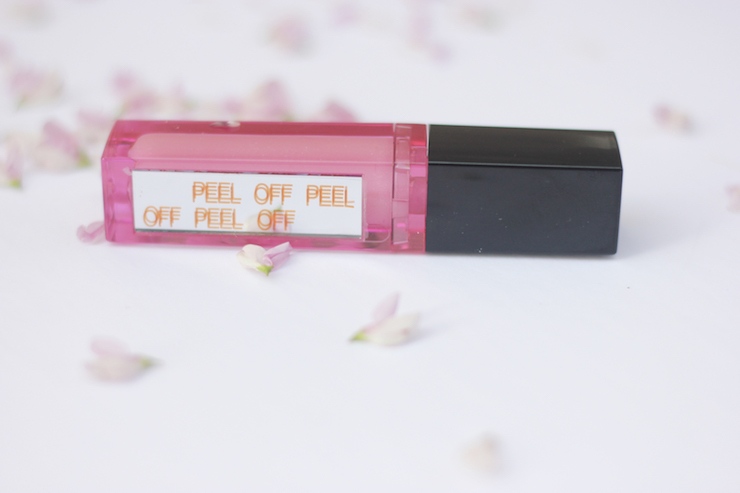 Ingredients of 'Physicians Formula Ph Matchmaker Lip Gloss'
Hydrogenated Polyisobutene, Caprylic/Capric Triglyceride, Ozokerite, Propylene Glycol Ricinoleate, Silica Dimethyl Silylate, Zea Mays (Corn) Oil, BHT, Citric Acid, Citric Acid, Phenoxyethanol. May Contain: Calcium Aluminum Borosilicate, Iron Oxides, Mica, Synthetic Fluorphlogopite, Tin Oxide, Titanium Dioxide, Red 6 Lake, Red 27, Red 7 Lake.
BABE Rating: 4.5/5
Final Word: A nice option for lip gloss lovers. If you are unsure what pink shade to choose I would suggest going for this product. It would give a nice shade of pink that will turn out better than a lot of other pink shades available in the market. It is an ideal choice when you have to shop online or when you need to buy a gloss and no testers are available around.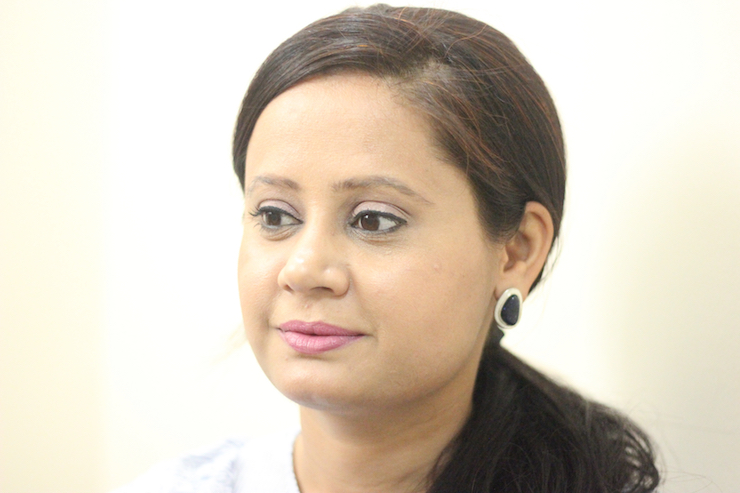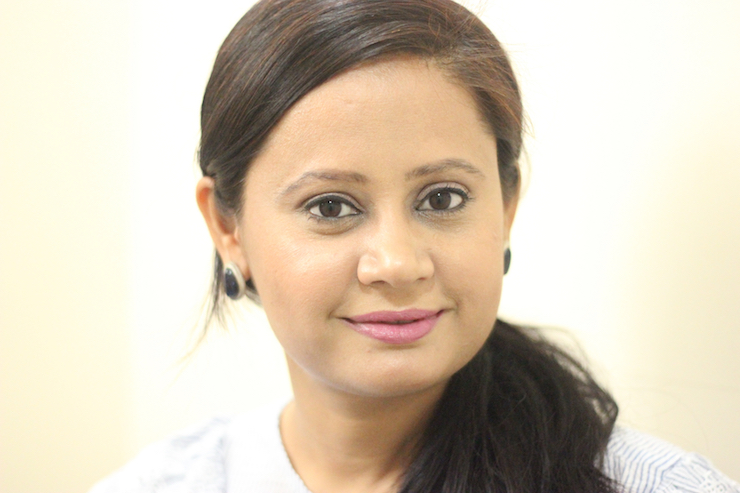 You might also like reading these related topics
Geri G Lip Gloss Crème In Shade Sweetness Review Swatches
Geri G Lip Gloss Crème Bambe Shade Review Swatches
Maybelline Colorsensational High Shine Lip Gloss Mirrored Mauve Review And Swatches
Street wear color rich lip gloss (Pink Kiss -05) review