Today, I am reviewing the Lash Control Mascara. Lash control is an exclusive mascara brand that makes squeezable mascara tubes. Using these tubes, you can control how much mascara you want on the brush. Is not that amazing! If you are wondering what I am talking about and how is it possible to control the quantity of mascara on the brush then keep on reading.
What the product says:
LashControl is a rich BLACK mascara in a unique patented, award-winning mascara tube – You control how much mascara is on your brush every time you use it. Simply squeeze as you pull the brush out and excess formula stays in the tube.
Flakes, clumps and raccoon eyes banished forever! LashControl® stays put until you take it off – removes gently with warm water, so no tugging on delicate eyelashes. Squeeze A LOT as you pull the brush out for a natural, enhanced look. Squeeze A LITTLE if you're looking for drama and layer, layer, layer!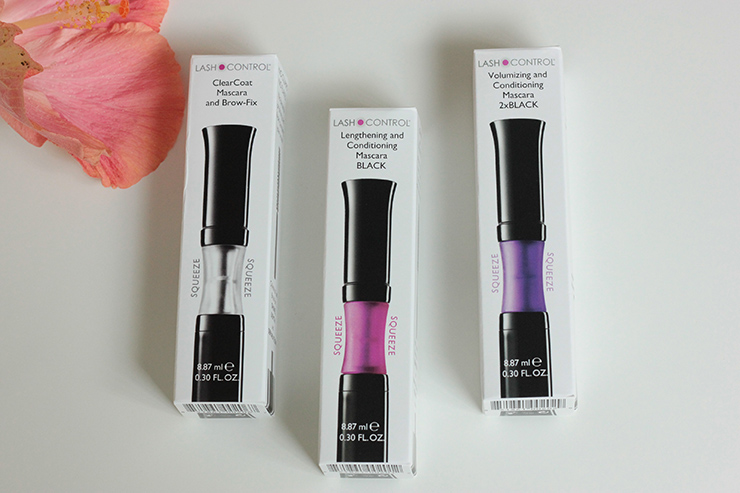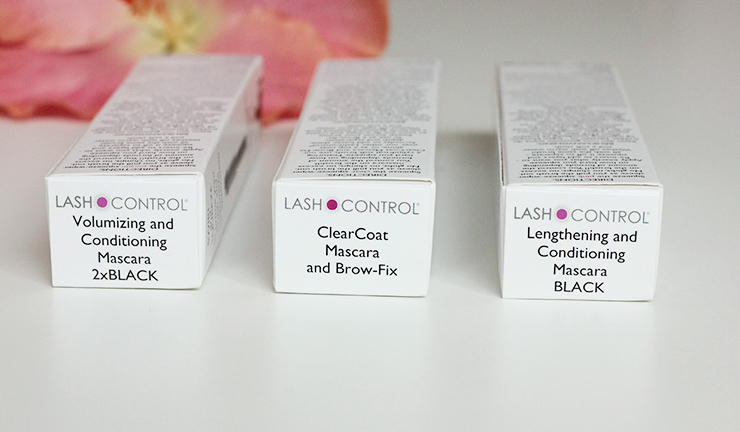 My take on 'Lash Control Mascara'
Lash control mascaras are available in three variants: pink tube, purple tube, and clear tube. If you are thinking that the color of the tube relates to the color of the mascara then let me tell you that you are wrong. In fact, the color of the tube here refers to the formula and brush. Here is what exactly these tubes are for-
Pink Tube – Black mascara with lengthening and conditioning effect.
Purple Tube – Black mascara with volumizing and conditioning effect.
Clear Tube – Clear Coat mascara and brow tamer.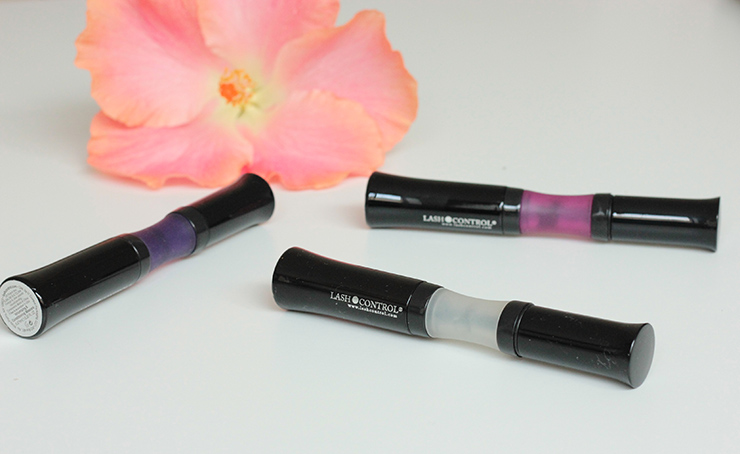 The packaging is simple and uncomplicated. These mascaras come in a cardboard packaging that has all the details about the technology, usage instructions, etc. The mascara tube is black in color with squeezable rubber in the midsection. The color of this rubber depicts the formula and brush. The volumizing brush is sleeker with fewer bristles as compared to lengthening brush, which is a thicker brush with dense bristles. The clear mascara brush comes somewhere in mid between the volumizing and lengthening brushes when it comes to bristling density.
All three mascaras are fragrance-free. Lash Control formulas are loaded with botanicals including Gingko Biloba, Chamomile Flower Extract, Aloe, Keratin, Amino Acids, Aloe Bargadensis Leaf Extract and Panax Ginseng Root Extract. They also contain beeswax base that helps in keeping the lashes hydrated and conditions them with proteins.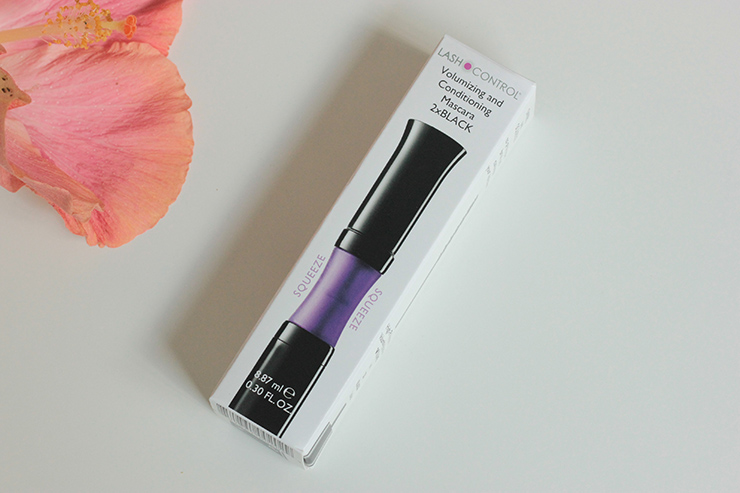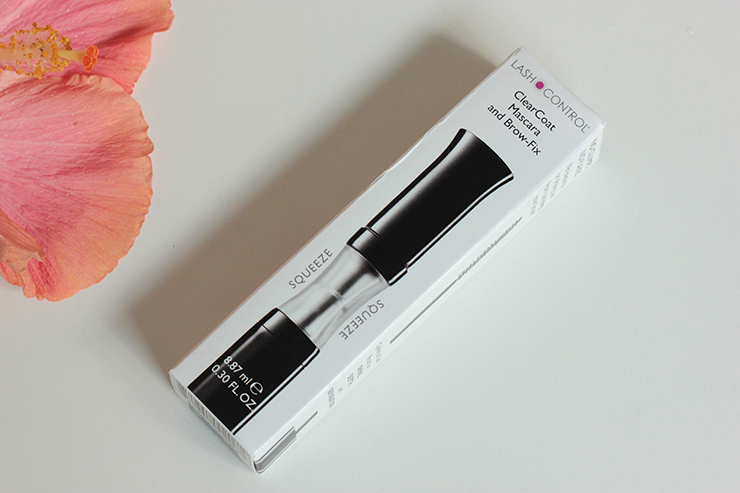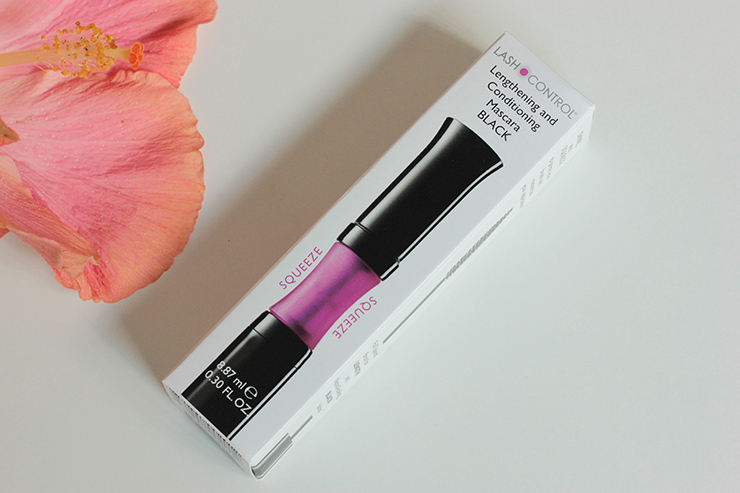 I very much like the squeezable rubber at the center as it helps in controlling the product on the brush. For a simple lift to the lashes, I squeeze a lot while pulling the brush out. It results in naturally lifted lashes with no clumping and flakiness. The lift is so clean that it does not look like if I have applied anything on my lashes. And as I can control the quantity of mascara on the brush there is no way I can smear it on the eyelid or under-eye area. Earlier I had to keep an ear bud ready to clean up the mess after mascara application but since these lash control mascaras have come into my life I do not need to worry about that mess- as it never happens now.
For the longevity, these mascaras stay put until I remove them. The removal is easier too- I remove them using plain water and cleanser, and they come off in minutes without leaving any residual on the lashes.
The clear mascara is an amazing option for no makeup natural look. It can also be used to fix the brows. After filling up the sparse areas in my brows, I apply the clear mascara to set the brows in place. It tames the hair all day long without giving a superficial look.
Overall, I am impressed with the Lash control mascaras. They are super easy to apply, give a clean non-clumpy boost to the lashes and can be used to create multiple looks.
Things I like about 'Lash Control Mascara'
– Do not irritate the eyes.
– Non-clumping and flakes-free.
– Adds visible and clean lift to lashes.
– Do not look artificial.
– Stays put for a long time.
– The squeezing feature helps in creating the desired enhanced or dramatic look.
– Easy to remove and do not stick on the delicate eyelashes.
– The different colors of mascara tube make it easy to pick the right formula and brush combination.
– As there is no need of pumping so no bacterial growth or drying out of mascara.
– Can create a simple everyday look or dramatic party wear look.
Things I do not like about 'Lash Control Mascara'
– Not easily available.
Price of 'Lash Control Mascara': USD 18 each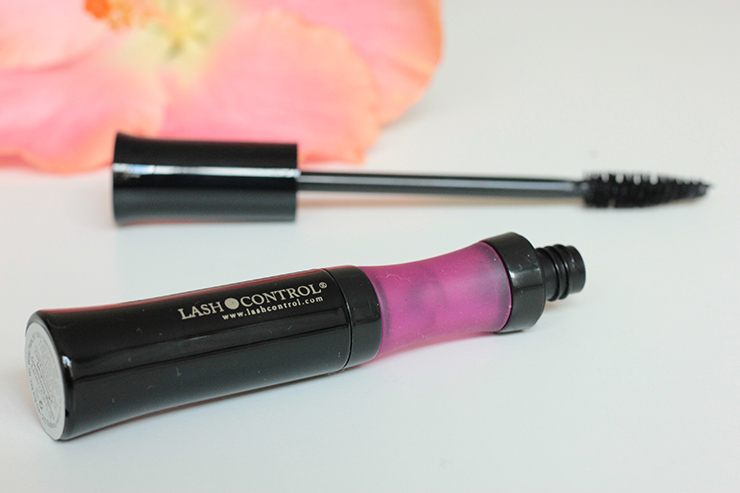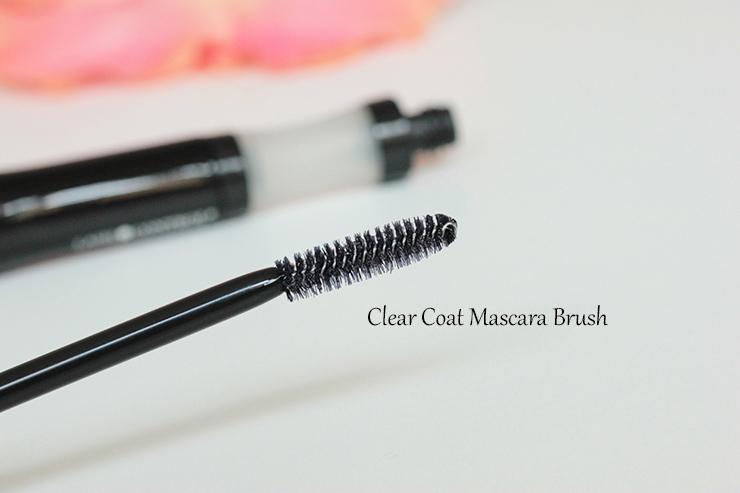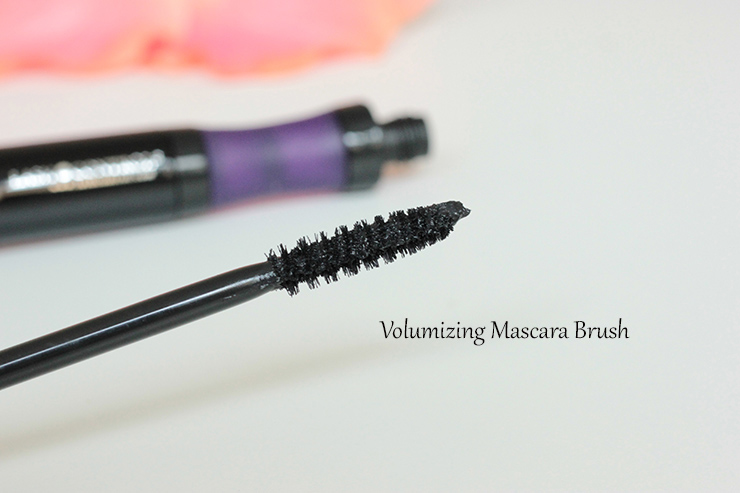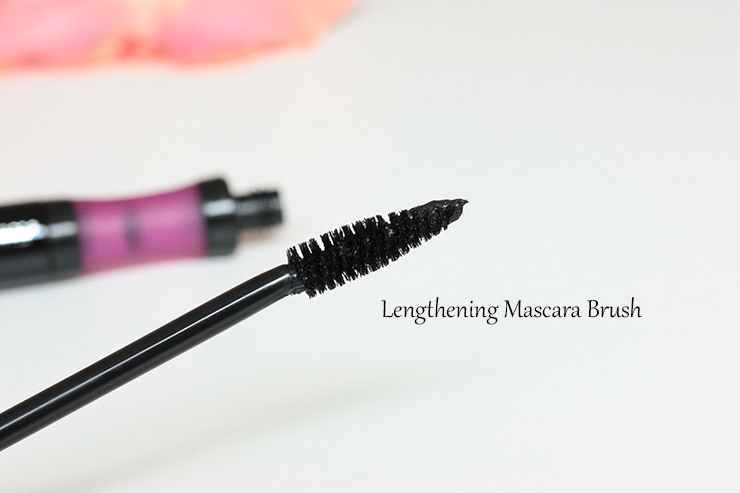 BABE Rating: 5/5
Final Word: Lash control mascaras are formulated to condition the lashes and give them a visible boost. The squeezable technology works amazingly well as it controls the quantity of mascara on the brush and provides a clean application, which looks natural yet prominent. The fact that these mascaras can be layered to create a dramatic party wear look is even more promising. Overall, I love the squeeze concept and the formula of these mascaras. These have been the best mascaras I have used in a long time. If you too love applying mascaras, I would highly recommend trying these beauties. These mascara can be bought either from the Lash Control website or amazon.com.
Disclaimer: This is an editorial review. The product is sent by the brand for consideration. However, my review is genuine and I am not being paid for publishing my experience with this product.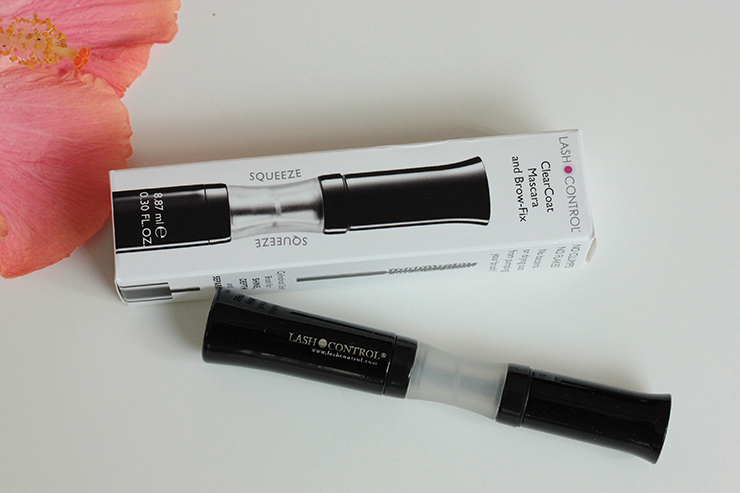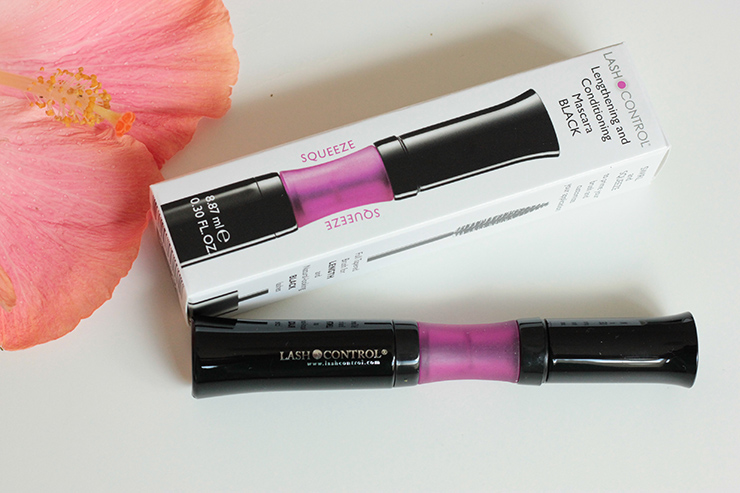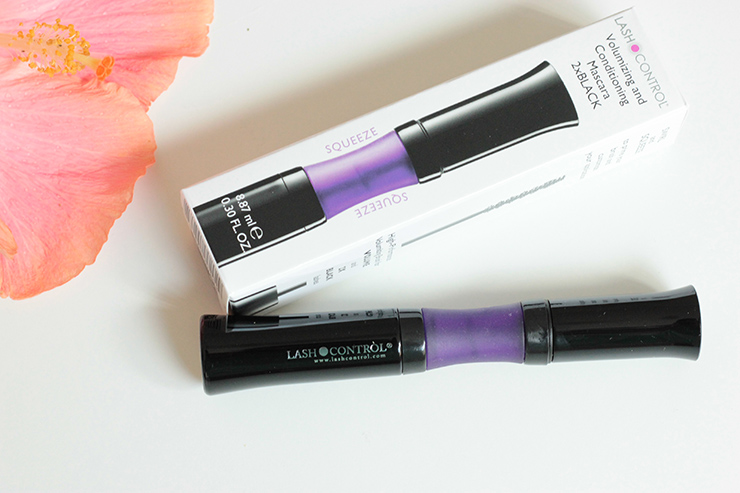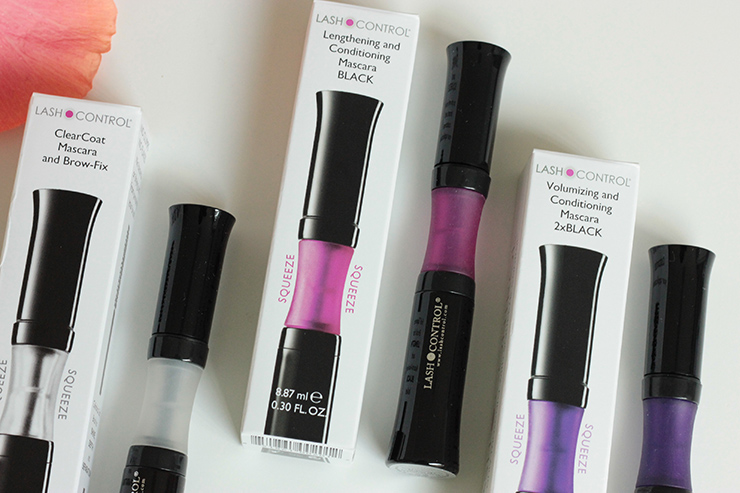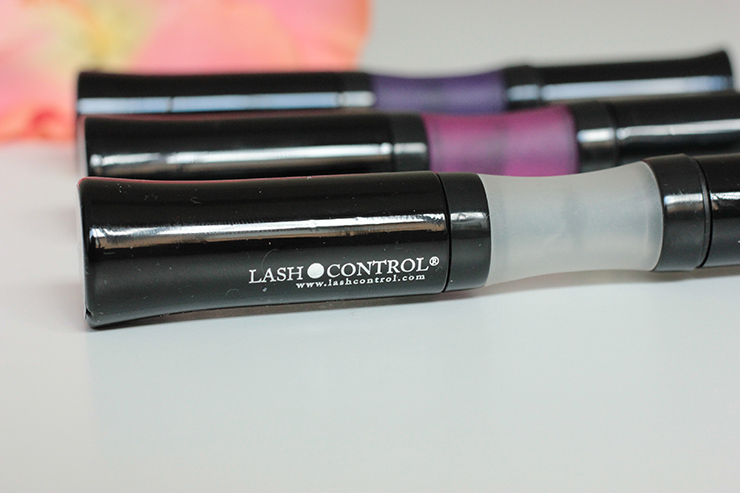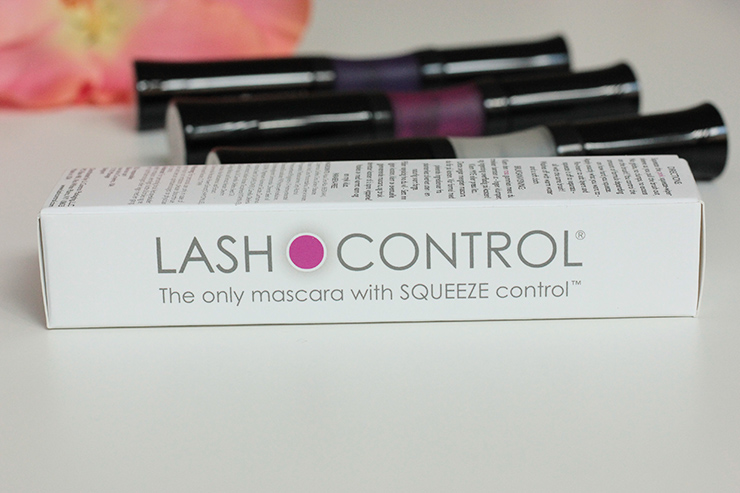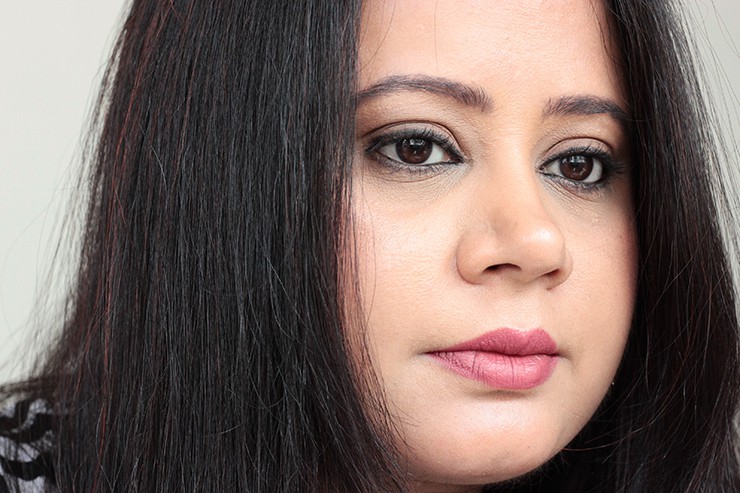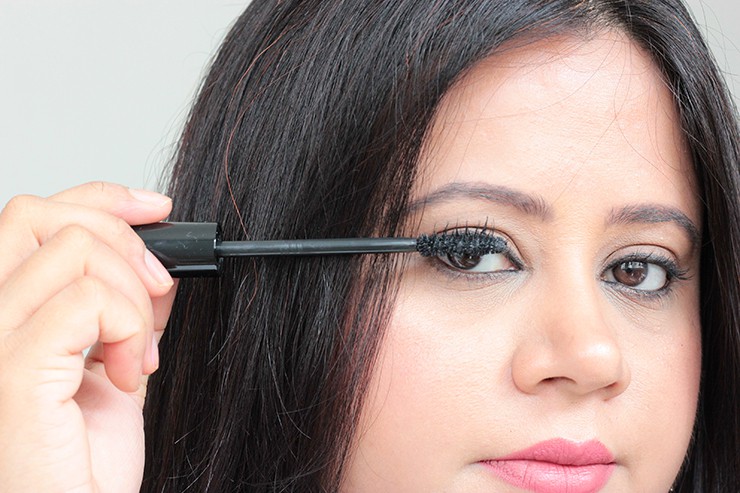 You might also like reading these related topics:
Elizabeth Arden Grand Entrance Mascara In Shade Stunning Black Review Swatches
Maybelline Colossal Volum Express Waterproof Mascara Review
Maybelline The Falsies Volum Express Waterproof Mascara Review Swatch
Wet n Wild XXL Lash Mascara Review
Lakme Eyeconic Mascara Review
Oriflame The ONE Volume Blast Mascara Review
Loreal Volume Million Lashes Extra Black Mascara Review