Jergens body lotions have been my favorite and when I spotted on the shelf here in Melbourne I did not waste time in swiping my card. Reason being, it is cold here and my skin is getting flaky so I was on the lookout of a moisturizer that could shield and hydrate the skin. I bought Jergens Ultra Healing Extra Dry Skin Moisturizer. Though my skin is not extra dry but to compensate the loss of moisture it has already gone through I bought the extra dry skin variant. Keep reading to know my experience with this moisturizer.
What the product says:
Repairs, heals, and deeply nourishes extra dry skin to reveal visibly luminous, healthier skin.
Best for: Extra dry skin, including heels, elbows, and knees.
•Improves skin's tone, texture, and luminosity.
•Contains a unique illuminating HYDRALUCENCE™ blend and Vitamins C, E, and B5.
•Heals dryness at the source by penetrating through 5 layers of the skin's surface.
•Absorbs quickly and locks in moisture for up to 48 hours.
Use JERGENS® Ultra Healing® Extra Dry Skin Moisturizer during the day, and JERGENS® Overnight Repair Nightly Restoring Moisturizer at night for 3x smoother, softer skin.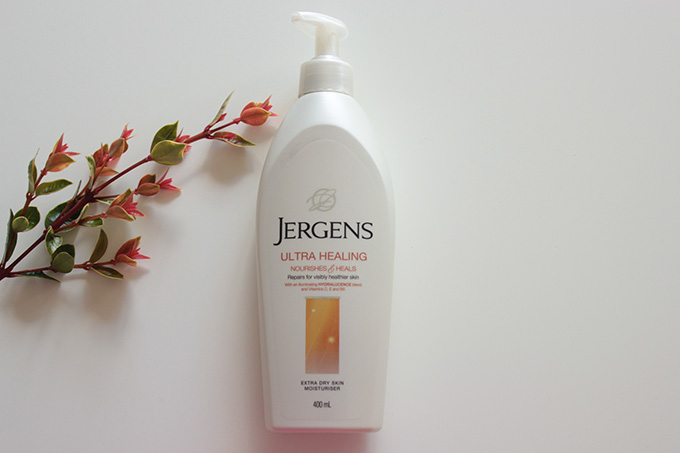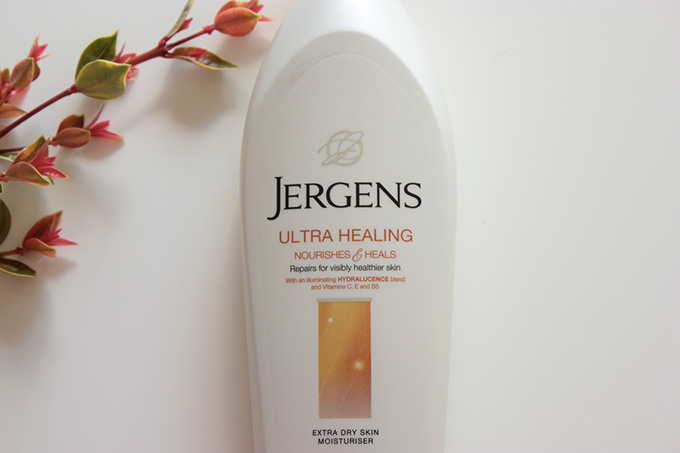 My take on 'Jergens Ultra Healing Extra Dry Skin Moisturizer'
It comes in a typical Jergens packaging- tall sleek bottle with press-down nozzle. The bottle is in off-white color with black and amber text on it. It is a spill-proof and accident-safe bottle but still the size poses a problem in easily carrying it in the handbag. The best thing is that the press-down nozzle makes it easier to transfer the contents to a travel friendly container and this is what I do most of the times. Whenever I have to travel I transfer some of the contents to a travel-friendly empty bottle and use it on the go.
The moisturizer is white in color, and has semi-thick consistency. For the consistency, I was thinking that it would be difficult to spread and take time in absorbing into the skin but fortunately the consistency does not hinder any of these two. It glides on to the skin easily and penetrates within no time. Also, it does not leave the skin greasy; the only traces it leaves behind are those of the wonderful fragrance.
It contains Vitamins C, E & B5, which are quite beneficial for the skin. Plus, the hydralucence blend adds an illuminating effect that looks decent and gives a healthy look. It keeps the skin moisturized and reduces the flakiness immediately. Though on my skin it could not lock the moisture for up to 48 hours (as claimed)the maximum duration for which it keeps my skin moisturized are 6-7 hours, after which I need to reapply it again. I apply it once in the morning (after shower) and before going to bed. With these two applications it keeps my skin perfectly moisturized. Now, my skin feels less flaky and hydrated.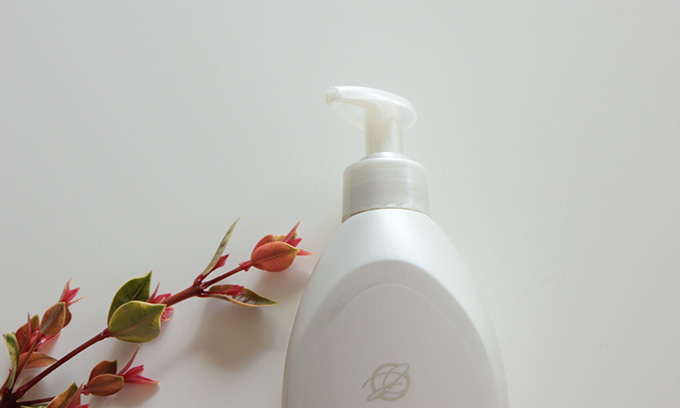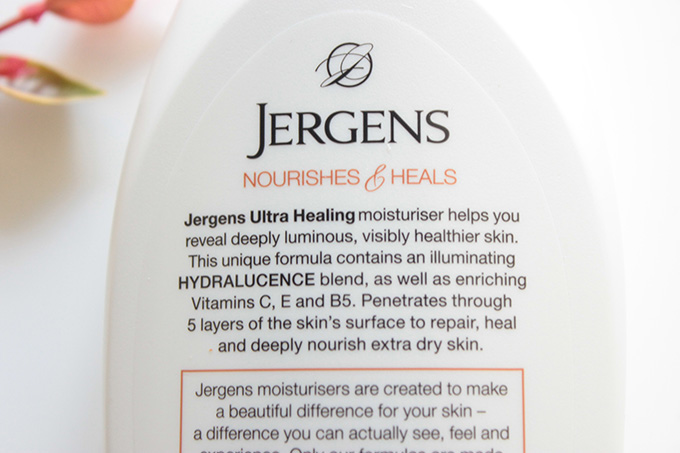 What I like about 'Jergens Ultra Healing Extra Dry Skin Moisturizer'
– Wonderful fragrance.
– Non-sticky.
– Absorbs quickly.
– Keeps skin moisturized for 6-7 hours at a stretch.
– Reduces flakiness.
– Easy to spread on skin.
– Spill-proof and sturdy packaging.
– Available in three sizes – 250 ml, 400 ml and 650 ml
What I do not like about 'Jergens Ultra Healing Extra Dry Skin Moisturizer'
– The 48 hour moisture claim is not true.
Price of 'Jergens Ultra Healing Extra Dry Skin Moisturizer': AUD 5.39 for 400 ml
Ingredients of 'Jergens Ultra Healing Extra Dry Skin Moisturizer'

BABE Rating: 4/5
Final Word: Overall, I find Jergens ultra healing extra dry skin moisturizer doing fine for my flaky skin. I like hoarding big bottles of moisturizer for they last long and the contents can be easily transferred to travel-friendly bottles. I like the quickness it takes to spread and absorb into the skin. With consistent usage, my skin has improved a lot. Now it looks more moisturized and less flaky.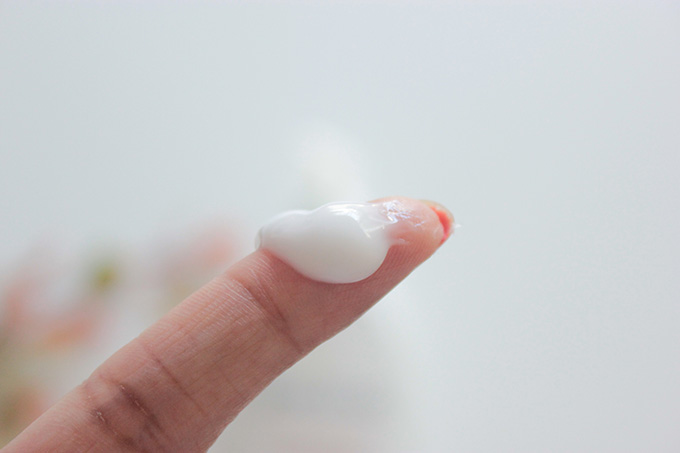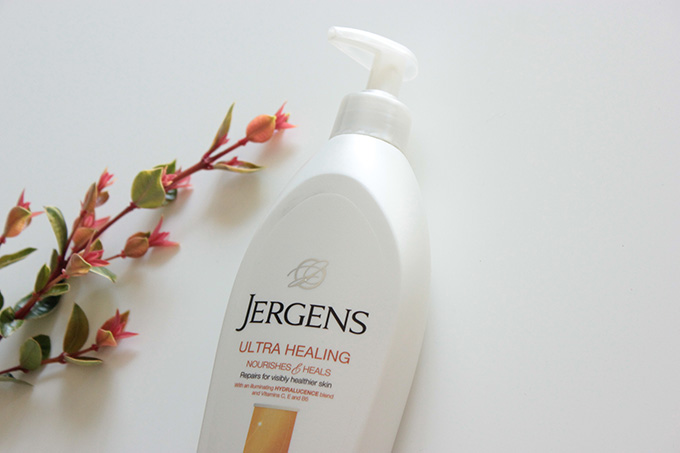 You might also like reading these related topics:
Jergens Original Scent Cherry Almond Moisturizer Review
Jergens Age Defying Multi Vitamin Moisturizer Review
Jergens Ultra Healing Extra Dry Skin Moisturizer Review
Palmer's Cocoa Butter Formula With Vitamin E Lotion Review
Malavara Lime Vetiver Body Lotion Review
Nivea Nourishing Lotion Body Milk Almond Oil Review
Nivea Express Hydration Body Lotion Review
Aaranyaa skin soothing hand and body lotion shea butter review
Dove essential nourishment body lotion deep care complex review
Dove Indulgent Nourishment Body Lotion With Shea Butter Review
Vaseline Total Moisture Cocoa Glow Body Lotion Review
Vaseline Total Moisture Aloe Fresh 24hr Nourishing Body Lotion Review
Vaseline Healthy White SPF 24 Triple Lightening Lotion Review
Himalaya Herbals Intensive Moisturizing Body Lotion Review
Parachute advanced deep nourish extra dry skin body lotion review
Davidoff cool water sea rose moisturizing body lotion review
Jolen Sun Screen Lotion SPF 15 Review, Swatch
VLCC Almond Nourishing Body Lotion Review
Bodycology Sweet Petals Body Cream Review
Marks and Spencer Pampering Cocoa Butter Moisturizing Hand and Body Lotion Review