Rich moisturizer is what I need in cold weather. I am not bestowed with softest hands so I need to take good care of them in this season; otherwise they just become lifeless and dull. In order to provide them enough moisture I usually rely on Jergens body lotion as they are enriched with moisture. I have tried quite a number of variants from Jergens, and this time I chose' Jergens Original Scent Cherry Almond Moisturizer' to combat dryness and save my skin from becoming lifeless. Let's see if I find this body lotion worth enough for reinvestment.
What the product says
More than just a memory, Jergens original scent cherry-almond moisturizer also moisturizes dry skin, leaving it looking and feeling softer for 24 hours. With a blend of nourishing emollients that deliver long-lasting moisurization and the classic cherry almond scent. This unforgettable lotion stands the test of time.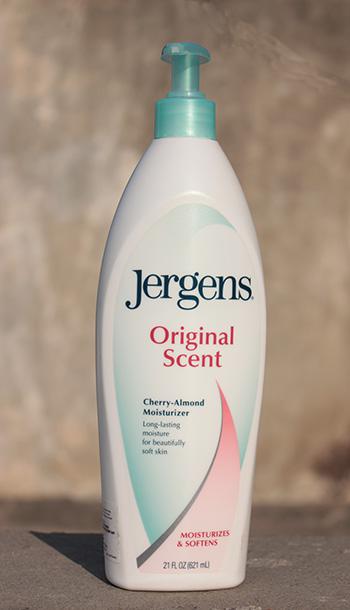 My Take on 'Jergens Original Scent Cherry Almond Moisturizer'
It comes in a white colored plastic bottle that is based on pump-dispenser mechanism. Besides being rich in moisturizer content, Jergens body lotions come in big sizes. I love buying huge body lotion, and that is one of the reasons why I like Jergens lotions so much. Any ways the original scent cherry almond lotion comes in two sizes: 496 ml and 621 m so if you do not want to directly invest in the 621 ml bottle you can get started with the 496 ml size. Also, if you want to carry it for travelling you can easily transfer the contents to a smaller bottle. It is spill-proof and easily-transferrable.
Like most of Jergens body lotions, this cherry-almond moisturizer is also white in color. It has semi- thick consistency which makes it spill-proof and easy to carry, but also arduous to work with. Though it has almond and cherry as main ingredients, but it smells mainly of almonds. If you ever smelled almond oil you would easily be able to relate the fragrance. I am not sure if the fragrance has even a hint of cherries but I would love to have that yummy feel on my skin. Intensity wise, the fragrance smells strong in initial couple of minutes but after a while only it dissipates, so even if you do not like fragrant body lotion you can give this a try.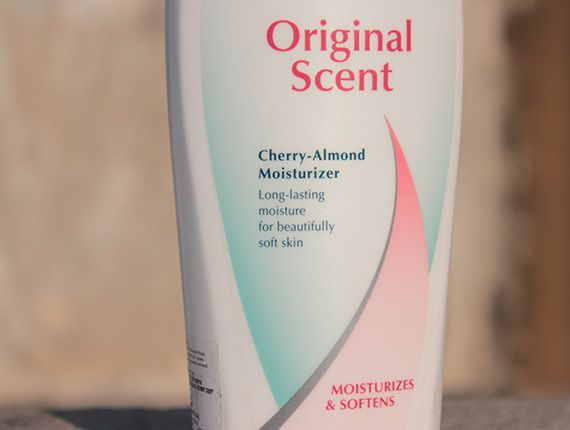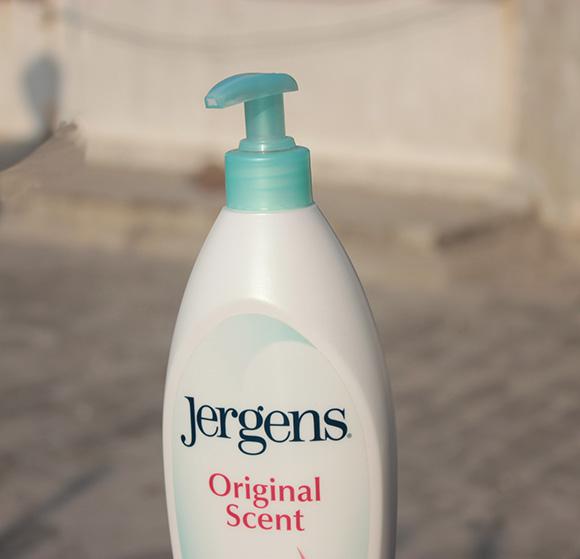 As the consistency is semi-thick so it requires some effort in spreading but once that is done it does not take any time in penetrating into the skin. It is a non-sticky body lotion, and does not leave any marks on papers, clothes or keyboard keys. While I work, irrespective of the need, I often apply it after every few hours to take a short break and refresh my mind.
As far as the efficacy is concerned, it keeps the skin moisturized for long hours. I mean even in cold weather it can provide the skin a moisture-shield for up to 7-8 hours. In any other season, the moisture effect can extend to 2-3 more hours. The product claims to provide softness for 24 hours, which I do not find true in my case as I have been using this lotion for over a month now, and the softness effect does not even come close to 8 hours without reapplication. It does make the skin soft immediately though the softness is not long-lasting unless it is applied frequently but the hydration and moisture stays on for long. For softness, I do not mind reapplying it but if you already have soft hands you may not require reapplication.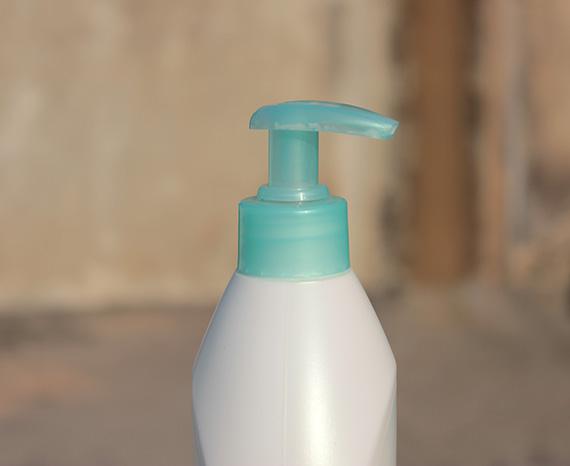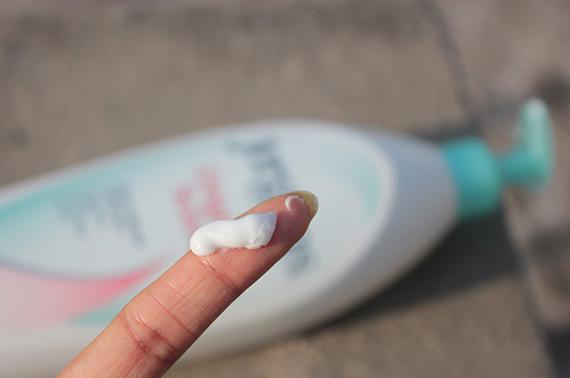 What I like about 'Jergens Original Scent Cherry Almond Moisturizer'
– Penetrates into the skin quickly.
– Can be easily transferred to travel-container.
– Hydrates and moisturizes skin.
– Makes skin soft, and keeps it moisturized for 7-8 hours.
– Almond fragrance.
– Available in two sizes 496 ml and 621 ml.
– Non-sticky and light.
– Non-transferrable.
– Suitable for all skin types.
What I do not like about 'Jergens Original Scent Cherry Almond Moisturizer'
– Because of the semi-thick consistency, it is slightly difficult to spread.
– 24 hours softness claim is not true.
Price of 'Jergens Original Scent Cherry Almond Moisturizer': Rs 499 for 621 ml
Online Availability: Jergens Original Scent Lotion from flipkart
Ingredients of Jergens Original Scent Cherry Almond Moisturizer'

Shelf life of 'Jergens Original Scent Cherry Almond Moisturizer': 3 years from date of manufacturing
BABE Rating: 4/5
Final Word: 'Jergens Original Scent Cherry Almond Moisturizer' moisturizes skin and makes it soft. It is a beautiful combination of almonds and cherries that are believed to do wonder for skin. The fragrance is not long-lasting though, but that will be an advantage for people with sensitive noses. Overall, in cold season this lotion acts as a savior for skin and if you are looking for a moisture-rich body lotion you should give this a try.
You might also like reading these related topics
Jergens Age Defying Multi Vitamin Moisturizer Review
Jergens Ultra Healing Extra Dry Skin Moisturizer Review
Palmer's Cocoa Butter Formula With Vitamin E Lotion Review
Malavara Lime Vetiver Body Lotion Review
Nivea Nourishing Lotion Body Milk Almond Oil Review
Nivea Express Hydration Body Lotion Review
Aaranyaa skin soothing hand and body lotion shea butter review
Dove essential nourishment body lotion deep care complex review
Dove Indulgent Nourishment Body Lotion With Shea Butter Review
Vaseline Total Moisture Cocoa Glow Body Lotion Review
Vaseline Total Moisture Aloe Fresh 24hr Nourishing Body Lotion Review
Vaseline Healthy White SPF 24 Triple Lightening Lotion Review
Himalaya Herbals Intensive Moisturizing Body Lotion Review
Parachute advanced deep nourish extra dry skin body lotion review
Davidoff cool water sea rose moisturizing body lotion review
Jolen Sun Screen Lotion SPF 15 Review, Swatch
VLCC Almond Nourishing Body Lotion Review
Bodycology Sweet Petals Body Cream Review
Marks and Spencer Pampering Cocoa Butter Moisturizing Hand and Body Lotion Review