Hair is one of the essential parts of human body. It defines the outlook and gives a perception about your personality. Well set hair leads to an immaculate look however few hair strands here and there gives an untidy look, making the observer believe either you are lazy or you do not pay attention to how you look. In this glamorous-going world, almost everybody is self-conscious be it about weight, skin or hair so it becomes even more important that you pay attention to your outlook specifically hair health. A bad or good hair day has an impact on the mood and confidence level. Healthy hair leads to higher confidence, and in turn gives you the courage to conquer the world. However, to maintain good hair health you need to take care of certain hair issues – most common of which is split-ends.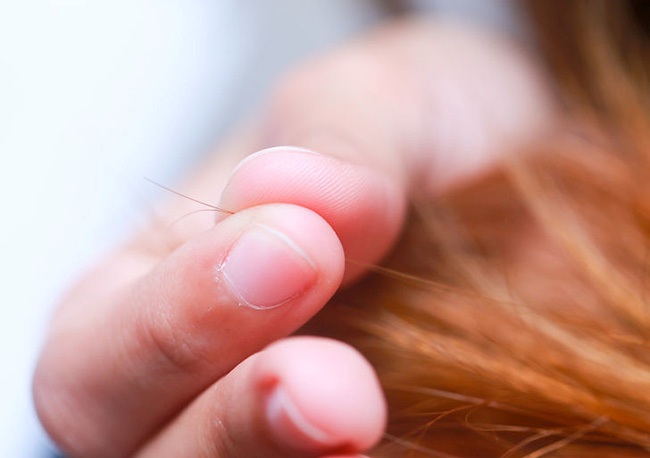 If you are unsure whether you have split-ends then just check the ends of your hair. If you see more than one end for a hair strand then your hair ends are splitting. Split-ends are caused by stress, dryness and excessive heat, and they obstruct hair growth. Normally, following a frequent hair-trimming can take care of split-ends but this will not allow you to go for long hair. Well, the good thing is you can get rid of split-ends using home remedies and following a good hair care routine. Let's first have a look at the causes of split ends and what can be done to prevent them.
What causes split-ends?
1) Using harsh shampoos.
2) Frequently applying hair styling products such as gels, serums, etc.
3) Regular use of hair styling tools that generate heat such as dryer, straightener, curler.
4) Washing hair with hot water.
5) Not following a proper hair-oiling routine.
6) Combing your hair when it is wet.
7) Lack of protein in your diet.
8) Using chemical hair colors.
Once split ends are caused it is almost impossible to repair them. The only way to get rid of split ends is trimming the affected hair but you can continually prevent split ends from happening. As they say prevention is better than cure so it is always better to indulge in hair care activities that save hair shaft from splitting. Today I will be sharing some of the home remedies that keep the hair healthy and reduce/eliminate the causes of split-ends.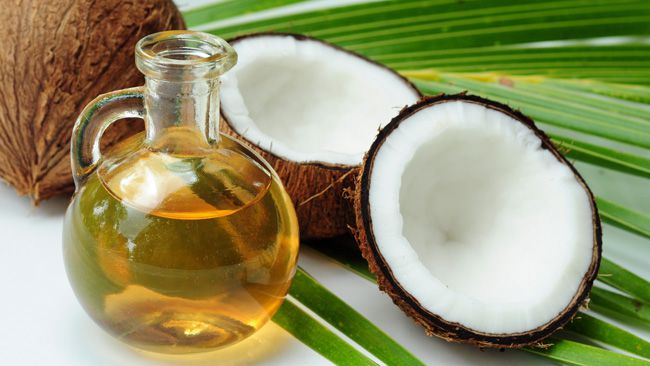 Coconut oil treatment: Coconut oil therapy is great way to combat almost every hair problem. The fatty acids found in coconut oil work with the Keratin (hair protein) to protect hair from breakage. Massage your scalp and hair with warm coconut oil, and leave it on for 4-5 hours. Coconut oil will keep the scalp moisturized and feed the hair roots with required nutrients. This will take care of dryness and thus prevent hair from splitting.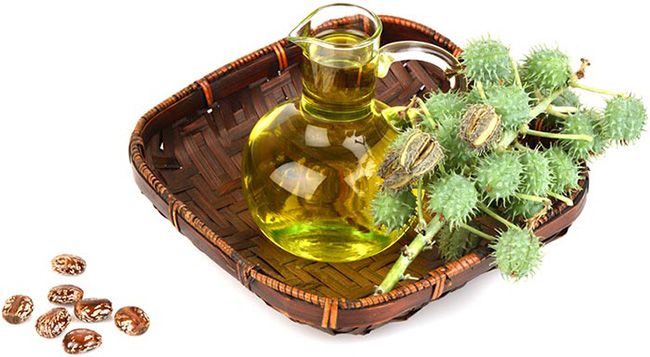 Castor oil treatment: Castor oil contains triglyceride of fatty acids, vitamin E and omega-6 fatty acids, which are all important for the health of your hair and scalp. Castor oil is very beneficial for hair but as its consistency is thick so it should be mixed with less viscous hair oils such as mustard, coconut, almond to bring it in a workable condition. Massage your hair with this mixture, cover your head with a warm towel and leave it on for 1 hour. Wash off with mild shampoo, making sure you every residue of this concoction is rinsed off.
Castor oil, ghee & coconut oil: This concoction has all the nutrients required for good hair health. Depending upon your hair length mix all these three oils in equal proportions, and massage your scalp. Keep it for 1-2 hours, and afterwards rinse it off with shampoo. This oil mixture will not only prevent split-ends but will also control hair fall. For a more detailed post on the benefits of this mixture read this article.
For all hair oiling treatments, massage the oil into your hair with your fingertips, ensuring you work it into the hair follicles by applying to the roots. To get the full benefit, massage for a good 10-15 minutes.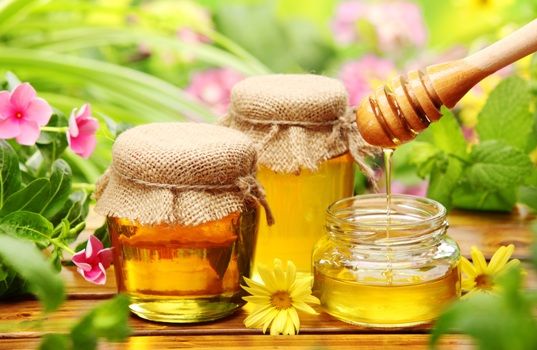 Honey hair masks: Honey works great when it comes to split ends. Mix a spoon full of honey with some curd. Massage your hair with this mixture, focusing on hair ends. Let this hair mask stay on the scalp and strands for about 30 minutes. Afterwards, rinse it off with shampoo (followed by conditioner). This mixture does not only work in preventing split-ends, but also adds shine to the hair.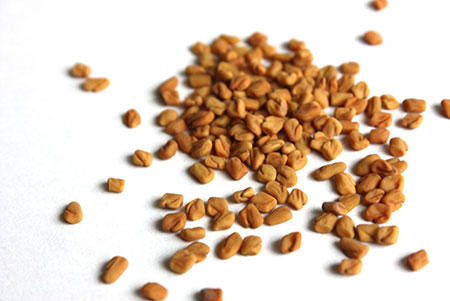 Fenugreek hair packs: Fenugreeks seeds also called methe (in Hindi) work great for hair. They add shine to hair, prevent hair fall, improve hair texture and curb split -ends problem. I have already shared an elaborative post on fenugreek hair packs and their benefits. You can click on this link to go through the post.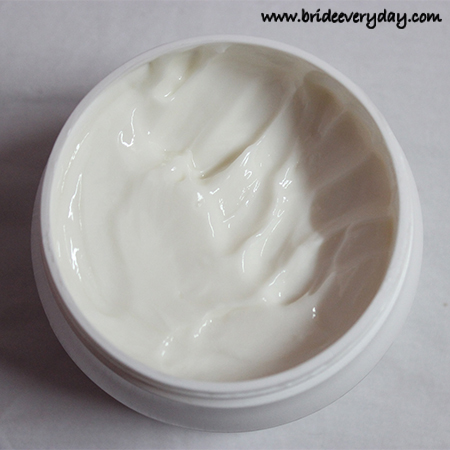 Deep conditioning: External factors such as chemicals, sun and pollution damage the hair badly causing the hair shaft to split. An easy way to combat hair-splitting is to deep condition hair 2-3 times a month. Oil massage is one way of doing deep conditioning but if you do not have that much of time you can rely on deep conditioners available in the market. These are usually leave-in conditioners, and have to be used after shampooing just like a normal conditioner.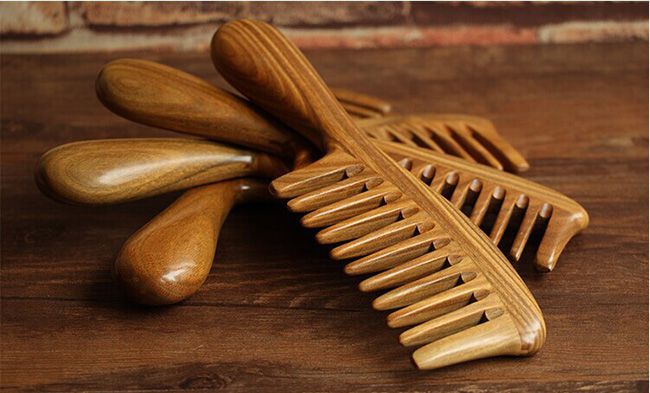 Proper combing- Make it a rule to not to comb wet hair. Wet hair is weak so is prone to damage. Hence, it is better to let you hair completely dry before you start brushing or combing it. If possible, go for wide-teeth and/or wooden combs as they help in preventing split ends. Also, do not repeatedly comb your hair- you should comb your hair 2-3 times a day and be gentle when you detangle them. Mechanical stress is also one of the major reasons of split-ends, and by putting less force while styling the hair or detangling them can bring in major reprieve from split-end problem.
Split-ends might seem like a common problem but it prevention is fairly simple!
Image source: google
You might also like reading these related topics:
Hair Care Tips- How To Manage Oily Hair In Summers
Hair Care Tip-How To Control Hair Fall And Improve Hair Texture
Beauty Benefits Of Honey for Skin and Hair
10 Home remedies to treat rough hair and control hair fall naturally !
Healthy and Strong Hair – How To Take Care of Your Hair