Since last couple of months, I have been getting numerous queries related to hair fall and how to cure it. Usually our hair follows a specific growth cycle, of which shedding is a phase too. To understand the shedding and growth of hair, you should go through this article that explains the Anagen Catagen Telogen hair cycle. If your hair fall is major you should always consult a hair expert, in order to get the hair density back to normal.
Hair demands good care and nourishment. You should not be carefree after investing in top-notch hair care products. Regular maintenance of hair is crucial to keep-up the density and quality of hair. What goes inside your body carries the same weightage as what you apply on your hair/scalp. So improve your diet – add fruits, vegetables and dairy products that are good sources of protein and iron. Additionally, increase your water intake – you should at least have 8-10 glasses of water a day. With these slight changes in the diet plan, you will gradually see improvement in your hair health.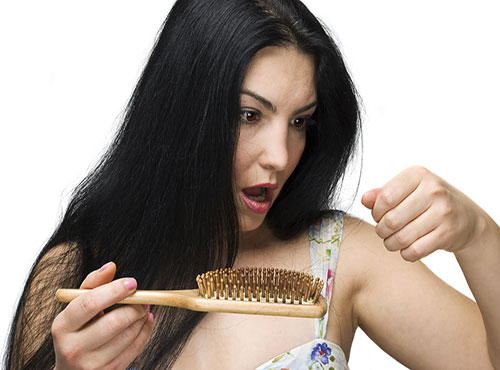 Once you have made the dietary changes you need to focus on external care. Use right hair-care products, keep hair clean, save it from sun & pollution and massage regularly. Massaging plays an important part in improving hair health as it increase blood circulation and provides fuel for hair growth. Regular oiling or massaging can also help in curtailing hair fall, improving hair texture and adding shine to hair. Believe me, I am saying this on basis of my personal experience. For last 2 months, I am using a concoction made of following oils to massage my scalp and oil the hair. Within this span, I have noticed tremendous improvement in my hair quality – it feels way smoother and shinier now. Also, the number of strands shedding before has reduced considerably. Now, I see very less hair after massaging or shampooing.
1) Castor oil – 1 tablespoon
2) Desi ghee- 1 tablespoon
3) Coconut oil – 1 tablespoon
If the concoction is thick, you may slightly heat the mixture to dissolve the oils. Give it a good mix and it is ready to use. I have medium length hair so 1 table spoon each is sufficient for me. If you have short or long hair the quantity may differ but all the oils should be in same proportion. For example, if you have long hair 1 tablespoon of these oils would not be sufficient for you so you may want to take 2 tablespoons each. Similarly, if you have short hair, cut down the quantity to half a tablespoon. These oils have to be mixed in this proportion at the time of massage; you cannot just mix them and keep for later use.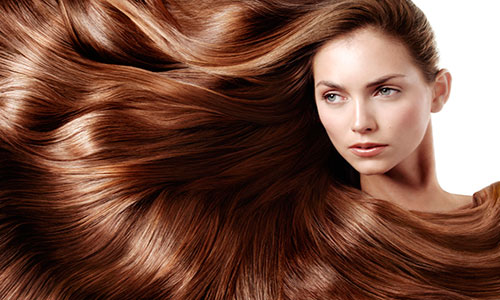 Plus, use this concoction at least 2 times a week, and keep it on for minimum 2 hours. I keep it on overnight, and shampoo my hair the next morning. To see the results you will have to follow this practice for at least 4 weeks. I was able to see the difference in that timeframe, so I hope you will too notice the improvement after 4 weeks of regular oiling.
Both castor and coconut oils are age old beauty treatments. The anti-bacterial and anti-fungal properties of castor oil help in preventing hair loss. Coconut oil can penetrate deep into the roots of your hair thereby helping in repairing split ends, moisturizing scalp and giving healthy glow to tresses. Desi ghee, on the other hand, makes the roots stronger and keeps them intact for longer period. So, now you see how this concoction can help in controlling hair fall and improving hair texture. Regularity is the key here; if you feed your hair regularly you will reap good results.
You might also like reading these related topics
Beauty Benefits Of Honey for Skin and Hair
10 Home remedies to treat rough hair and control hair fall naturally !
Healthy and Strong Hair – How To Take Care of Your Hair