Hi Everyone,
Hair is one thing that does not only impact your overall look but also your mood. A bad hair day can ruin your confidence and self-esteem. Even if you have immaculately done the makeup job, unless and until you do not complement it with a suitable hairstyle the look stays incomplete. To be able to do so you have to have healthy hair that can be tamed the way you desire it to be. However, 9 out of 10 women have one or other hair problem. Even if they do not have it they always worry about hair strands seen at the pillows, on the shoulders, after hair massage and most importantly after hair wash. I have seen women abstaining hair wash just because they do not want to lose another bunches of hair. Keeping hair untidy or dry is not the solution to hair loss, hair fall or thinning of hair.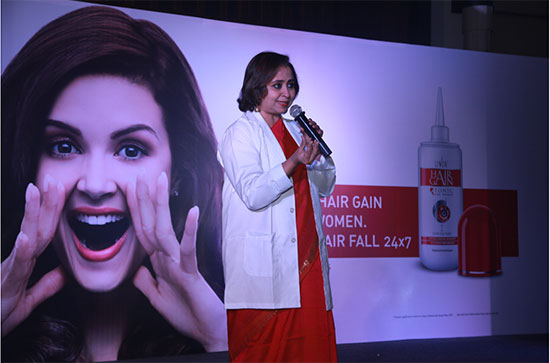 Considering this significant problem of every woman Livon has launched a hair gain tonic. I have the opportunity to be a part of the revolutionary launch and a fruitful discussion with the renowned expert Dr. Aparna Santhanam. She is well versed with hair problems and explained them in detailed for the audience, along with the solutions. According to her, the knowledge of A(Anagen)-C(Catagen)-T(Telogen) hair cycle helps you understand when is the right time to tackle the issue before it's too late to recover. So here it goes:
Actually, scalp hair grows in cycles with normally 3 phases-the Anagen phase which means the hair is in active growth phase, the Catagen phase which means the hair is getting ready to shed and the Telogen phase which means your hair is resting in between phases. Normally, each hair follicle cycles independently, so that while some hairs are growing, others are resting and others are shedding. Thus, the density of the scalp hair and the total number of scalp hairs remain stable.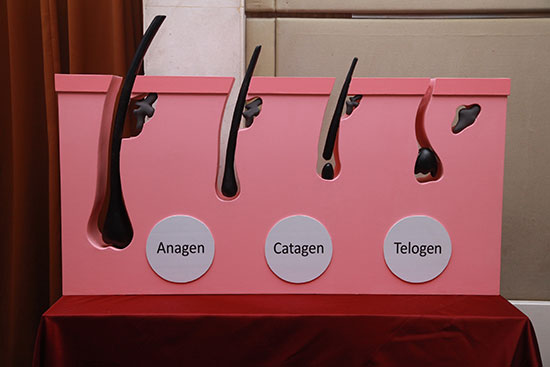 But if the Anagen phase hair follicles prematurely transition to the Telogen phase, resulting in a noticeable increase in hair shedding at the end of the Telogen phase then it is defined as hair loss which needs to be tackled.
Based on this approach, the Livon hair gain tonic claims to control hair fall in 90 days. Not only that, it also alleges to accelerate hair growth thereby keeping all hair problems at bay. To corroborate these claims, I have been given a unit of the product… so stay tuned to know the results.