I am much disciplined about my skin care routine. I try my best to include only organic skin care products to my everyday routine as they have fewer side effects because of the scarcity of chemicals.Today, I am introducing one such brand- Bliss Of Earth that makes organic products for health & wellness, and feminine hygiene. Read on to know more details about these products.
The closer my skin care products are to nature the more carefree I become in keeping the skin healthy and young. Anyways, I got these beautifully packaged products from the brand so that I can review them for all of you. The package included essential oils, carrier oils and panty liner. As I want to devote some time to test these products so I will start publishing their reviews in next few weeks. In the meanwhile, I thought I should share with you the product list and my first impressions about them.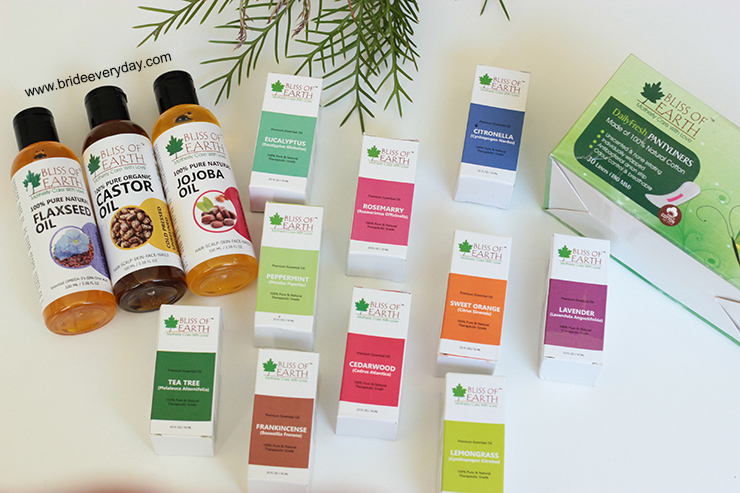 Bliss Of Earth Essential oils | Rs 299 – Rs 449
Essential oils have a wide range of uses from therapeutic to topical. A few days ago, I published an informative post on essentials oils and their usages. I would suggest you go through that post as it will educate you on the goodness of essential oils and what to expect from them. Bliss of earth produces 10 essential oils- Cedar wood, Citronella, Eucalyptus, Frankincense, Lavender, Lemongrass, Rosemary, Tea tree, Sweet Orange and Peppermint. Each variant has its own specific usage, which I will be sharing in the exclusive review post on these oils. Also, as only a few drops of essential oils are enough to do the magic so these premium oils are packed in 10ml bottles.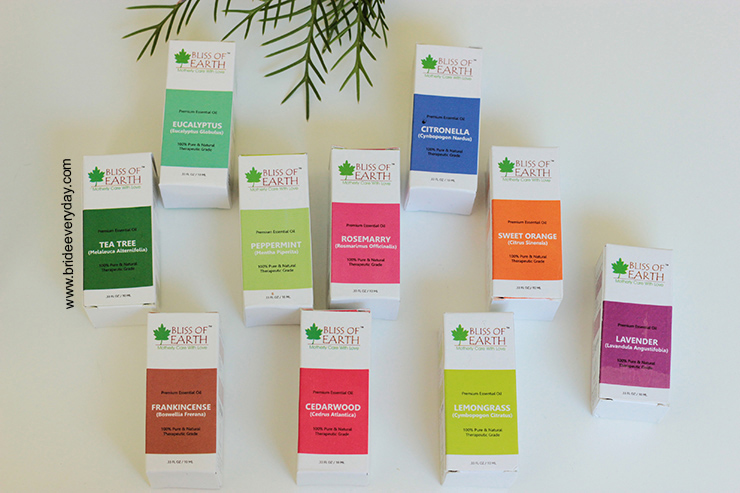 Bliss Of Earth Carrier Oils | Rs 249 – Rs 849
Bliss of earth also has three cold pressed unrefined virgin oils – Jojoba oil, Castor oil and flaxseed oil. Jojoba oil & castor oil are beneficial for hair, skin & nails. I have already shared a home remedy that involves using the castor oil for strong and healthy hair, and another separate post on castor oil's benefits for skin and hair. Flaxseed oil is rich in essential omega-3 and can be used for wound healing and wrinkle reduction.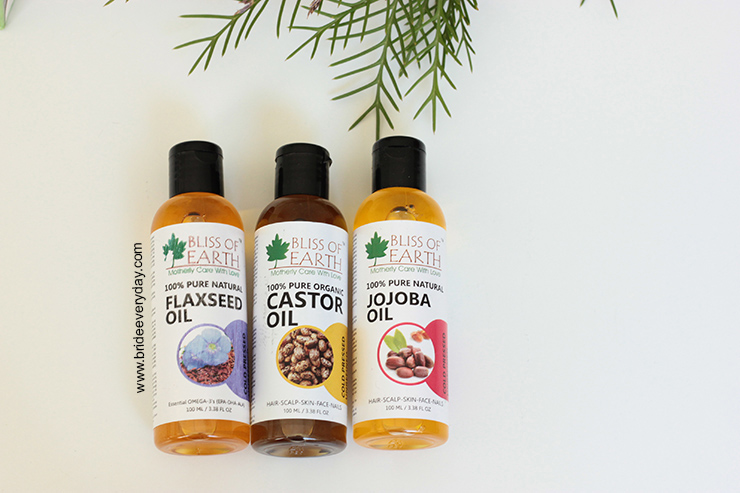 Bliss Of Earth Panty Liners | Rs 210
Made of 100% cotton, Bliss of earth daily fresh panty liners control odour and keep you fresh all day long. One pack contains 30 individually packed liners that have an antibacterial anion strip, which helps in maintaining the feminine hygiene. Party liners come in handy when females are going through more discharge or are at the end or starting of their periods. These lightweight liners keep the panty stain free and give a fresh feel all day long. Pregnant women, who are near the due date, would be able to benefit from these protective shields as these will absorb the vaginal discharge, urine leakage or inconsistent amniotic fluid outflow.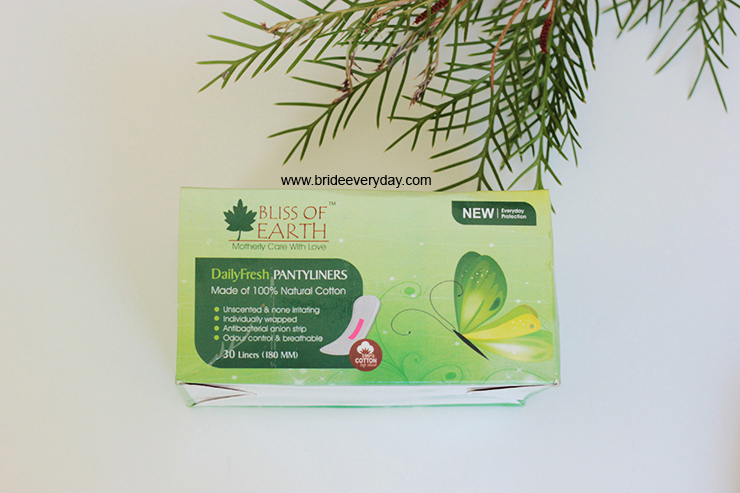 So, that was a brief introduction of the Bliss of earth products I am testing these days. These products can be ordered either from Bliss Of Earth website directly or from amazon.in. You will soon see full-fledged reviews. Stay tuned!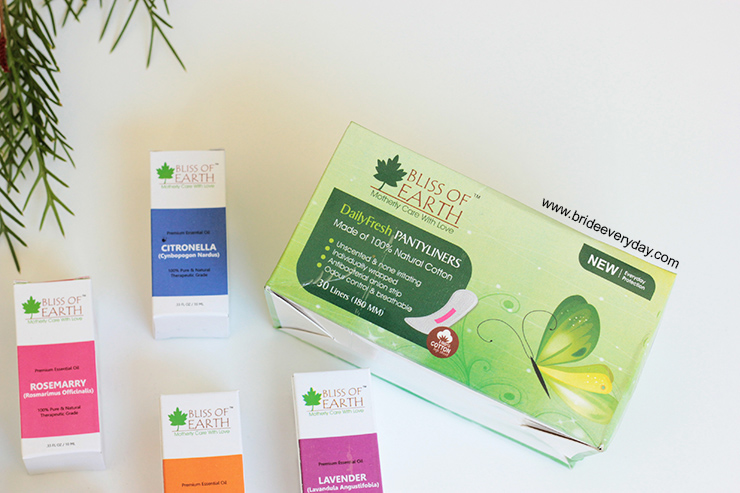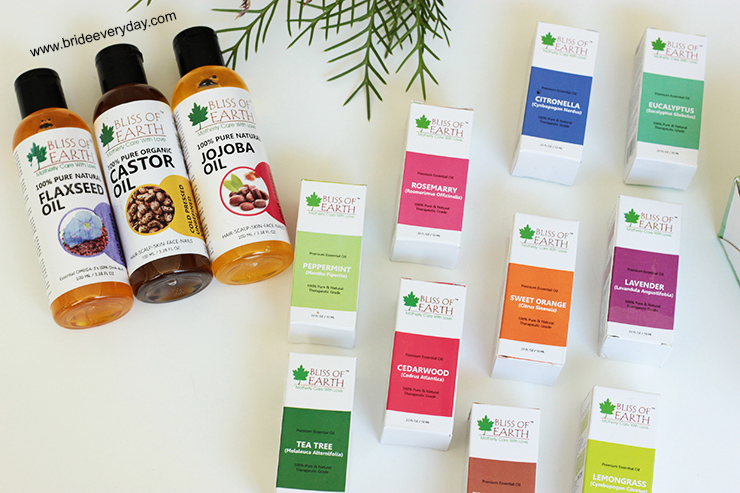 You might also like reading these related topics
Everteen Natural Cotton Sanitary Napkins Review
Everteen Bikini Line Hair Removal Cream Review
Everteen Natural Intimate Hygiene Wipes Review