What are essential oils
Essential oils are highly concentrated, fragrant and volatile liquids that are extracted from plants using distillation. Essential oils are what give the plants their color and fragrance. The quality of the essential oils depends on various factors such as method, time, season and process of distillation. As so many factors define the purity of an essential oil so it becomes very important to buy them from a trustworthy source/brand/supplier. For an essential oil to be 100% pure, nothing should be added or taken away from the oil after extraction. Pure essential oils are more effective, quick to react and priced high. Some of the unique characteristics of essential oils are:
1) Being volatile, these oils evaporate quickly so need to be stored in air tight bottles.
2) The high concentration of these oils makes them quickly penetrate into the skin and react.
3) As essential oils are extracted from plants so they have healing properties of the plants they are derived from.
4) Most of the essential oils are also antiseptic, anti-fungal and anti-bacterial in nature.
5) These volatile aromatic compounds provide valuable psychological benefits.
6) Essential oils are often used by diluting them with a carrier oil.
7) Essential oils are flammable so should be stored away from sunlight and beyond the reach of children.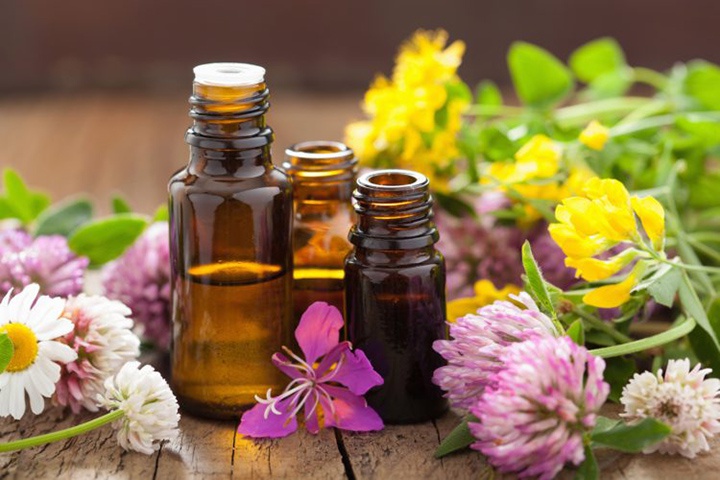 Essential oils bring a wide range of health and therapeutic benefits. The healing properties of these oils help in improving health as well as looking good. When it comes to skin, essential oils can be used in improving the complexion of your skin, deferring ageing, curing blemishes and restoring the moisture levels of the dry/flaky skin. In addition to the anti-fungal and antiseptic properties, these oils are also capable of easing aches/pains and balancing emotions. Let's see some of the common uses of essential oils.
What are essential oils used for?
Used in aromatherapy- Aromatherapy is a natural process of healing mind and body. Essential oils can be used in curing the state of mind and physical wellness without being infused into the body directly. Diffusion is one of the simplest methods for using essential oils in aromatherapy. To diffuse these oils, we do not need specific tools rather we can simply diffuse them in water or in air via candles/heaters. If even that is not possible then rubbing the essential oils in the palm of the hand and cupping it around the nose followed by deep breathing will provide the same effect. It is also said that aromatherapy helps in relaxing the mind and reducing the physical pain during childbirth. Most of the birthing centers suggest the pregnant woman diffuse essential oils in the air at the time of birth as this help in easing the labor pain. Some other ways in which we can use essentials oils for aromatherapy are:
– Place few drops of essential oil on a tissue or handkerchief, and inhale the fragrance.
– Put few drops of essential oil in a steamer and inhale the steam. This helps in curing the cold and seasonal flu.
– Use the essentials oil as room fresheners.
Direct application on the body- Being highly concentrated, essential oils are beneficial for the skin & hair. If applied directly to the affected areas they can quickly penetrate into the skin and bring relief. But as these oils are volatile they evaporate quickly so in order to deal with the quick evaporation it is advisable to use a carrier oil such as coconut oil, almond oil, etc. Carrier oils will slow down the evaporation and increase the absorption. Also, mixing the essential oil with carrier oil will dilute the concentration and make the oil less susceptible for sensitive skin. The other uses of essential oils can be:
– Add A few drops of the essential oil to massaging oil or a warm bath. Doing so will not only bring relief on the physical side but will also serve the purpose of aromatherapy as it will help in relaxing the mind.
– Add it to your favorite body lotion and apply the lotion on skin before going to bed. This will help in sound sleeping.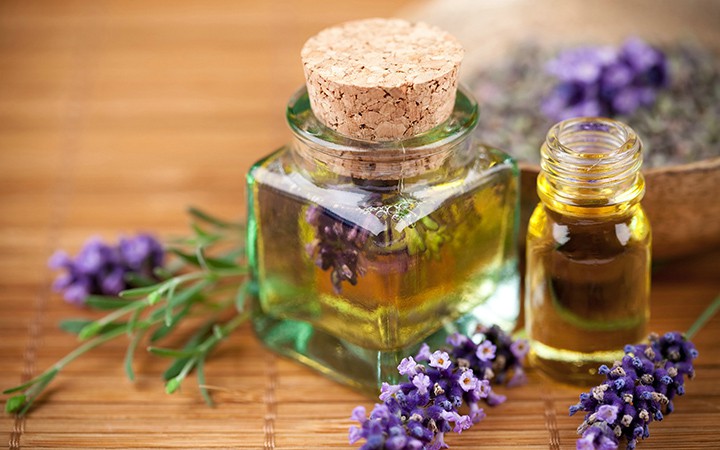 The most commonly used essential oils are:
1) Tea tree essential oil- Improving skin tone, clearing acne, etc.
2) Rosemary essential oil- Thoroughly cleansing of the body and alleviating pain/swelling in muscles.
3) Eucalyptus essential oil – Usually used to cure a cold.
4) Lavender essential oil- Mostly used for its calming and sleep inducing properties.
5) Lemon essential oil- Wide range of uses – room freshener, household cleaner, stress reliver, etc.
6) Peppermint essential oil- For improving digestion, relieving nausea and eliminating gas or bloating.
Essentials oil should not be mistaken with perfumes. Though both are derived from plants perfumes are artificially created fragrances that contain more chemicals and do not any therapeutic benefits whereas essential oils are all natural and have a wide range of therapeutic uses.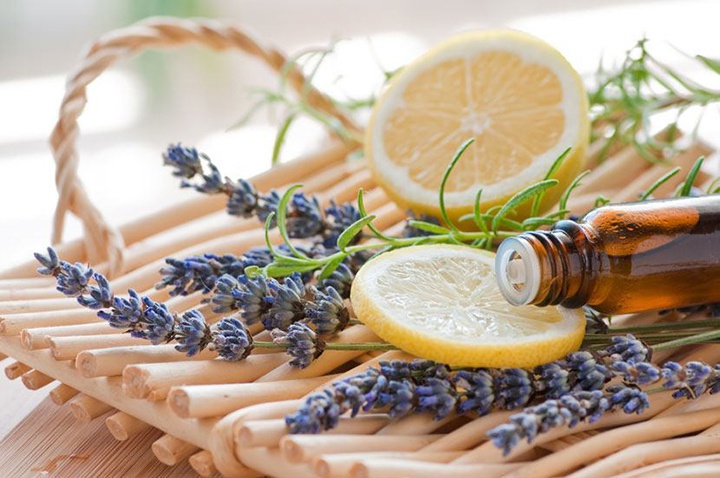 Image source: google