Today's post is quite different from the rest I have done so far. Actually, I have been trying a few of dietary supplements for quite some time now so thought why not share the reviews with you guys. Wait, do not assume that I was taking all at once. I took them one after the other i.e. I took only one supplement at a time otherwise it would be difficult for me to notice the effects. The review that I am sharing today is that of Zenith Nutrition Ginkgo Biloba Dietary Supplement. I have been consuming it for 4 weeks so felt I should share the experience with you all.
What the product says
Although the Ginkgo tree has been around for many millions of years, it has only been during the last few decades that its true value has been recognized. Among it medicinal uses ginkgo biloba shows most promise as a circulatory aid, helping to increase blood flow to the brain which may be useful for memory loss, vertigo, tinnitus, disorientation, headaches, and depression, especially in the elderly and the elderly not responding to antidepressant drugs. Increasing amounts of evidence show that gingko may in deed help to relieve cerebral insufficiency, which is defined as a decrease in blood supply to the brain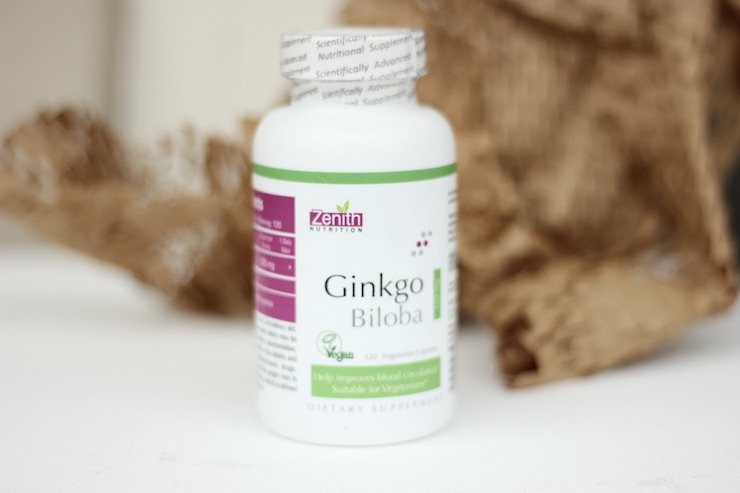 My take on 'Zenith Nutrition Ginkgo Biloba Dietary Supplement'
If you have not heard of Zenith Nutrition then let me begin with its brief introduction. Owing to the rush and changes in the daily lifestyle we often tend to forget taking a nutritious diet. This, in turn, takes a toll on our physical and mental well-being. Zenith Nutrition takes care of the nutrients that are lacked in our food by providing us a variety of dietary supplements. Be it Vitamin D, Protein or Calcium deficiency Zenith has a supplement for all. You can even find the herbs like Ashwagandha and Shatavari in capsule forms. Well, you should check out their website to have a look at the long list of supplements.
Being a new mommy, I always used to feel sleep deprived. And that's obvious as well since I have to stay up at night to cater to the need of my little baby. While I was dealing with lack of sleep it started hampering my day-to-day activities. I started doing things absent-mindedly which resulted in forgetfulness so when the brand contacted me to review the Ginkgo Biloba capsules I immediately said yes.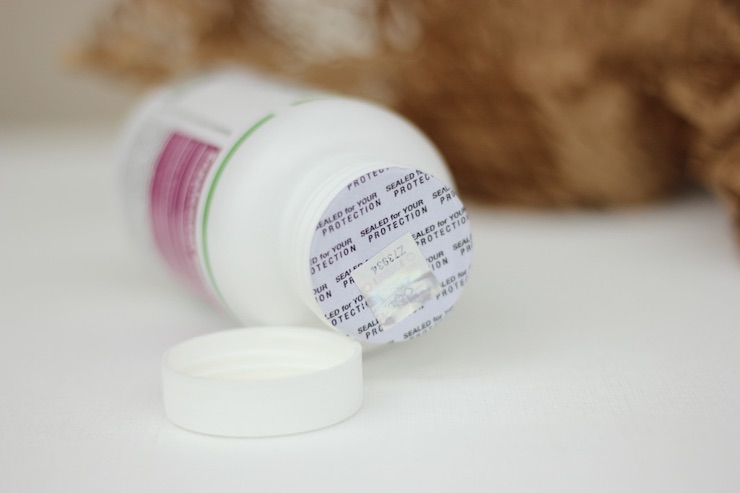 These capsules come in a white collared plastic bottle that has a seal under the screw open cap. The bottle is damage-proof and keeps the capsules safe from air contamination. It also has a brief description of the herb, pricing details, etc. These are 120mg capsules available in two bottle sizes – one contains 120 capsules and the other contains 240 capsules. I have already shared the price of both the bottles down below.
Being a vegetarian, I prefer my supplements to be veg as well. And, that is the best thing I like about these capsules. The herb is packed in powder form in a transparent capsule shell. The average size of the capsule makes it easy to gulp. I take one capsule daily with a glass of plain water 30 minutes after dinner. There is no such instruction on the bottle or Zenith website. It is just that I give a gap of half an hour between meal time and water consumption, and that's why I keep that slot of 30 minutes there.
Since I have been taking these capsules I do not notice any digestion problem so I am assuming they do not have any adverse effect on the digestive system. The herb 'Ginkgo Biloba' is believed to enhance blood circulation to the brain, in turn, boosting memory. Though there is no way to verify this fact I do believe that since I have included this supplement in my diet my daily functioning has improved. Now, I pay attention to the daily chores and seldom perform any task absent-mindedly. I also feel active throughout the day even though there is no change to my sleep schedule. I still get up a number of times to attend to my baby's needs and feel much better in the day. I genuinely feel this herb is helping me in attentively adhering to my daily duties, which was the need of the hour.
Also, I would like to mention that as per the brand's website pregnant or lactating women, diabetics, hypoglycemics, and people with known medical conditions and/or taking drugs should consult with a licensed physician and/or pharmacist prior to taking dietary supplements. Plus, every person has a different body system so two persons might not get the same results. Results depend on a lot of factors and the results may vary from person to person.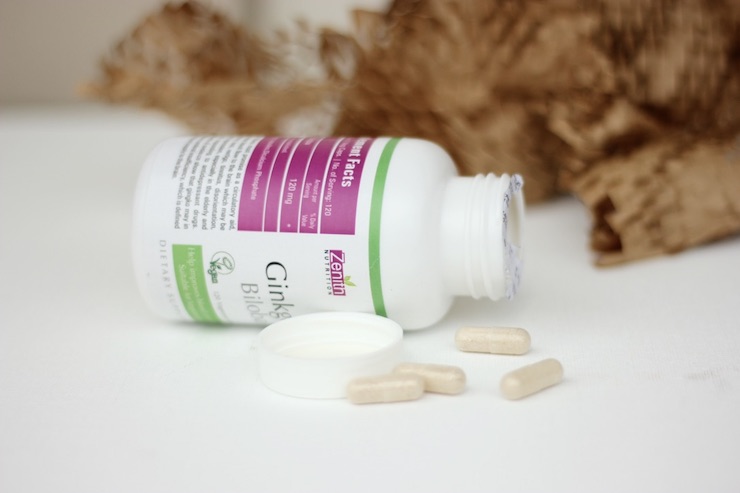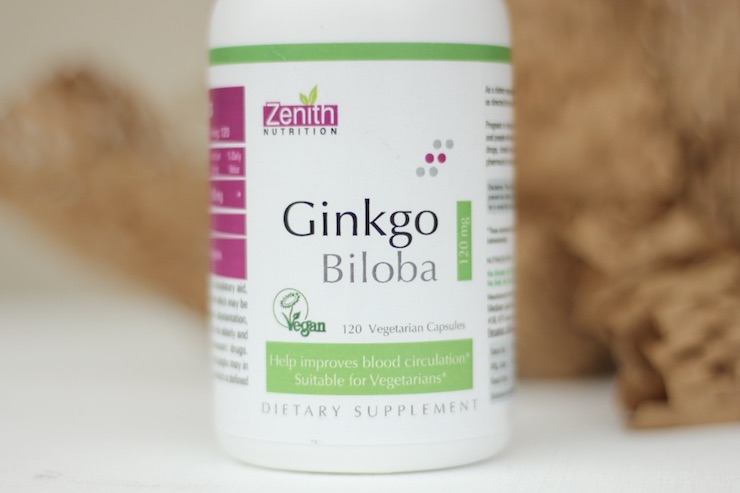 Things I like about 'Zenith Nutrition Ginkgo Biloba Dietary Supplement'
– Vegetarian supplements.
– Helps in improving concentration.
– Day to day activities have become better.
– Easy to digest.
– Available online.
– One bottle of 120 capsules can last for 3 months.
Things I do not like about 'Zenith Nutrition Ginkgo Biloba Dietary Supplement'
– Requires FDA stamping.
Price of 'Zenith Nutrition Ginkgo Biloba Dietary Supplement'- Rs 1300 for 120 capsules and Rs 2460 for 240 capsules.
Online Availability- From Zenith Nutrition
Final Word- Since my life was becoming hay wired because of sleep deprivation, I find these capsules quite helpful in terms of improving memory concentration. Now, I feel more active throughout the day performing the chores efficiently. Gingko Biloba was certainly the missing component of my diet and I am glad that I found it as a dietary supplement.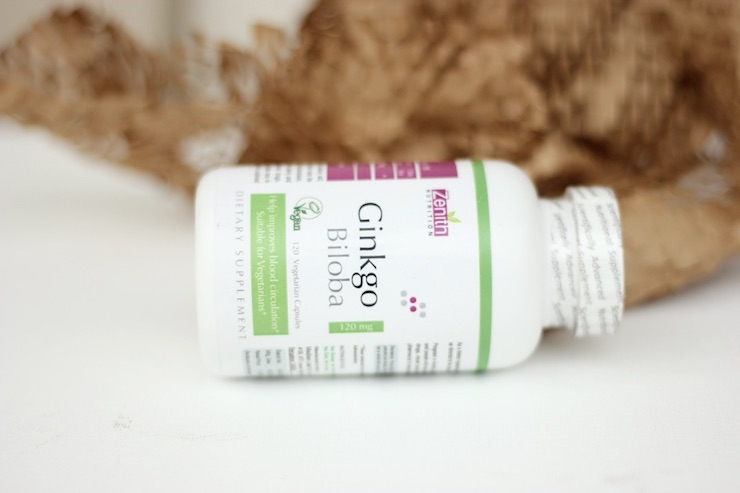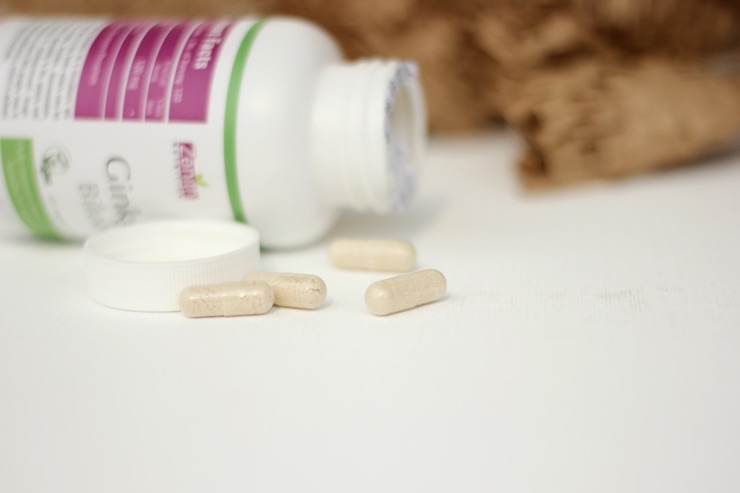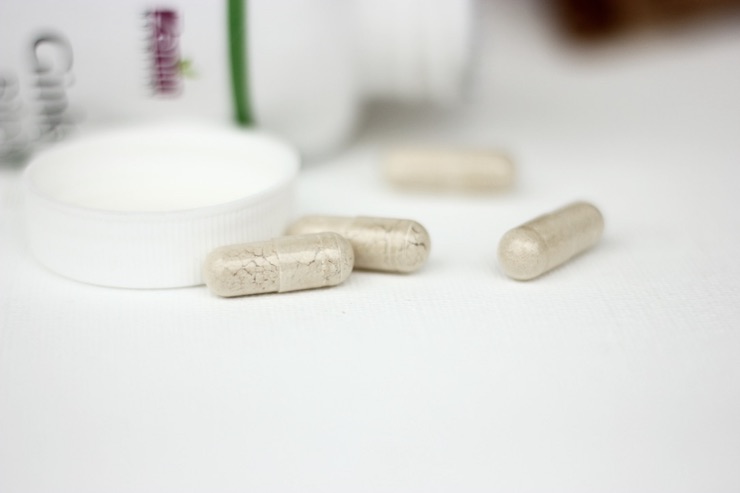 You might also like reading these related topics
Health And Beauty Benefits Of Eating Soaked Raisins
Health And Beauty Benefits Of Walnuts
Health And Beauty Benefits of Eating Flaxseeds
Health And Beauty Benefits Of Eating Soaked Almonds
Health and Beauty Benefits of Coconut Water
Health and beauty benefits of green tea!
Health Benefits of Chamomile Tea
Health benefits of sprouts
Health Benefits of Drinking Warm Water in Morning
Roghan Badam Shirin Almond oil review