What is micellar water? Should I include micellar water in my daily skincare routine? If I have to use, how should I use it? Will I replace any existing skincare products in my daily routine? What are the benefits of using a micellar water? … so on and so forth.
Micellar water is picking up a latest skincare trend and ordinary people like me have so many questions about it. The product category sounds very fancy but should it really be made a part of the skincare routine. Well, I will try to clear most of your doubts today in this post.
So Micellar water has been there since the days when the water in France was really harsh on the skin. It was not in the picture since the marketing techniques at that time were that much effective. It was not until lately that skincare brands like Garnier, Bioderma caught on to the micellar water trends and with their technological marketing techniques introduced masses to the goodness of micellar water.
So what exactly is micellar water? Micellar comes from the word "micelle" and if you look up the meaning of micelle this is what you will find 'an electrically charged particle built up from polymeric molecules or ions and occurring in certain colloidal electrolytic solutions like soaps and detergents'. Since this product is 'Micellar water' so these cleansing ions are put off in soft water. So, micellar water is made up of micelles (tiny balls of cleansing hydrating molecules) suspended in soft water. These cleansing yet hydrating molecules act as a magnet for dirt and oil.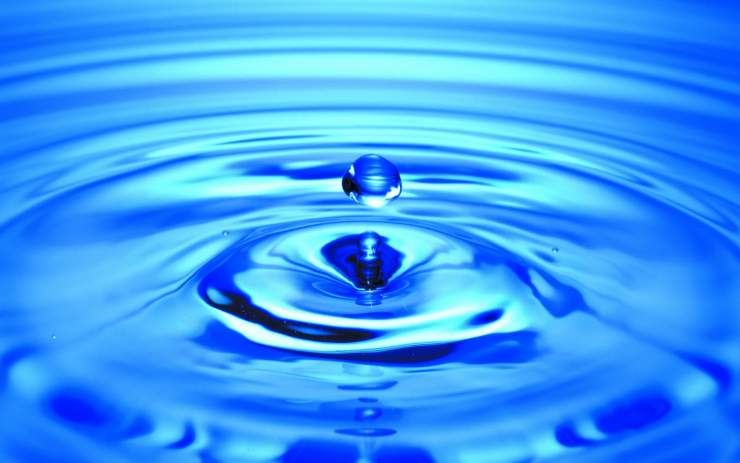 Micellar water cleans the face, removes makeup (non-waterproof) and moisturizes it all at the same time. It's best to use a super absorbent item like a cotton ball or pad when applying micellar water so that the product can more easily soak up external residuals. So when you are using micellar water you do not need to use regular soapy/non-soapy cleanser to clean the skin. Just clean the face with cotton ball soaked with micellar water. The formula is so light and gentle that there's no need to rinse off, which means that the moisturizing ingredients can stay behind to be absorbed. It will remove dirt and makeup from the face. What I do not find micellar water doing, however, is removing full-coverage foundations or heavy eye makeup like waterproof mascara. For this you'll need to use a separate makeup remover to get the clean skin.
In my opinion, micellar water is the travel product as it comes in handy when vacationing, camping or visiting places where no running water is easily accessible.
Now, if you are thinking of making it a part of your skincare routine let me give my two cents here. A traditional facial cleanser can strip the skin of moisture, further drying it out. Since micellar water contains hydrating ingredients it is best suited for people with dry and sensitive skin types because of the gentle and hydrating cleansing molecules. If you have oilier skin, you would not find it much useful except in winter season, when skin succumbs to cold weather and becomes flaky. For non-winter days I would prefer using my traditional facial cleanser.
Hope this clarified all your doubts about micellar water. If you are interested you can check out my review of Garnier Micellar water. There are many more micellar waters available from beauty brands like Vichy, Avene, Bioderma, Lancome. Shop and enjoy!
Image source: Google
You might also like reading these related topics
Why Is It Important To Keep The Skin Hydrated?
What Is A Cleansing Oil ? How To Use It ?
What Are Essential Oils? What Are Essential Oils Used For?
All You need To Know About A Toner-What Is A Toner? How And When To Use It?
What is the best acne face wash for oily skin?