Garnier Micellar Cleansin Water was the first product that I purchased after landing here in Australia. It took me sometime in reviewing this product as I had mixed opinions about it and I wanted to sort them out but presenting to you. Now that I have used the micelle cleansing water for a good period of time and have clear cut findings about it I think it is the best time to make the review go live. Let us see how I find this cleansing water.
What the product says:
• The easiest way to remove make-up and cleanse
• 1 solution, 1 cotton pad, in 1 go
• All faces areas – all skin types, even sensitive
• A new generation of smart cleanser for all skin types even sensitive:
• Multi-task: cleanses + removes make-up + soothes
• Multi-zones: faces + eyes + lips
• Ultra gentle: no perfume – no rinsing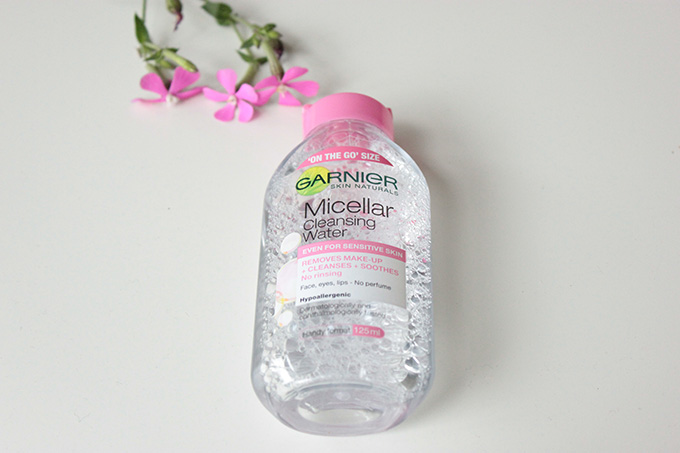 My take on 'Garnier Micellar Cleansing Water'
Garnier micellar cleansing water comes in a transparent bottle that is made of hard plastic and has a flip-open cap. The bottle looks quite simple and I love the look a lot. The crystal clear bottle with baby pink colored cap on top is an elegant look in itself. It is available in different sizes that vary from 125 ml to 400 ml, and because this was my first try of the micellar cleansing water I decided to buy the 125 ml version. It is quite convenient to carry in a handbag, and is spill proof too.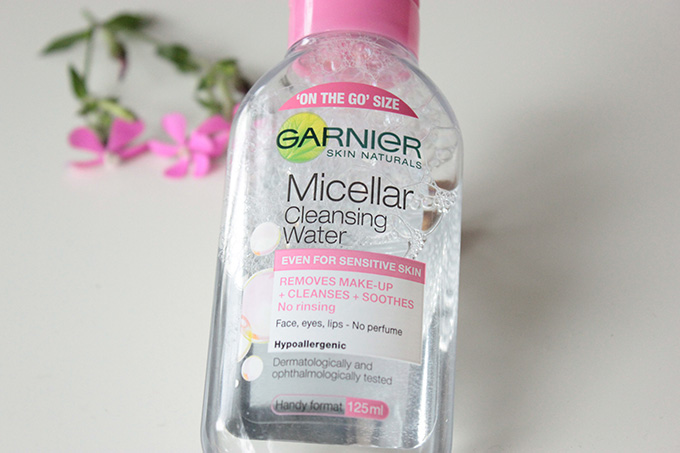 The cleansing water looks exactly like tepid water. The only difference is that upon shaking the bottle a lot bubbles come up making it look like a cleansing agent. I have used many makeup removers before which had strong smells of alcohol or perfume. I am trying the micellar water for the first time and was surprised to see that it does not have any fragrance and neither does it sting on the skin. If you do not know what a micellar water is then here is a brief introduction:
Micelles are electrically charged particles built up from polymeric molecules or ions and occurring in certain colloidal electrolytic solutions like soaps and detergent. They are attracted to dirt and oil, so are able to draw out impurities from the skin without drying it.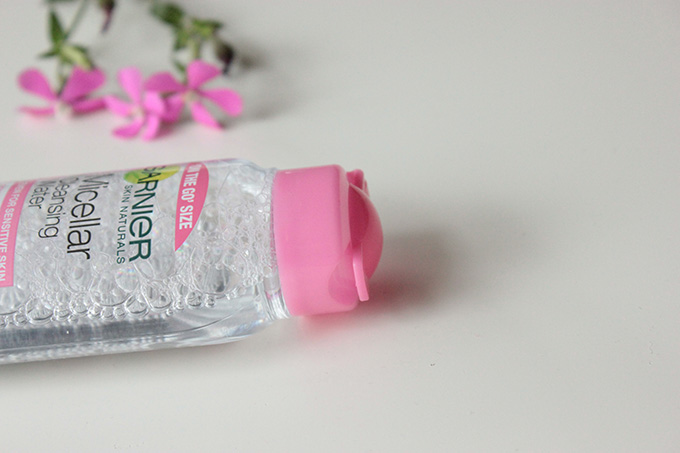 I use it to remove makeup before washing my face with a cleanser. I take certain quantity on cotton pad and gently wipe off the makeup with it. It works well in removing the base makeup and lipsticks but when it comes to waterproof eye makeup I need to use it multiple times to get most of the makeup out. And whatever is left behind, I remove it using face cleanser. The good thing is it does not leave any oily residue behind and can be easily rinsed of using plain water. Sometimes, I also use it as a toner and it works well. It leaves the skin clean and clear without any stretchy feel. I believe, for normal to oily skins it can work as a moisturizer as well.
Well, it is effective as long as applied on non-waterproof makeup. On waterproof stuff, I do not find it working as effectively as other makeup removers do but yes, if you have sensitive skin that is prone to acne, redness or inflammation this product can be a good fit.
What I like about 'Garnier Micellar Cleansing Water'
– Does not irritate the skin or break it out.
– Simple transparent packaging that helps in keeping an eye on the quantity left.
– Travel friendly packaging– spill-proof and lightweight.
– Does not have any fragrance.
– Does not leave any oily residue on the skin.
– Does not dry out the skin.
What I do not like about 'Garnier Micellar Cleansing Water'
– As claimed, it does not remove makeup in one go.
– It is hard to remove waterproof makeup with it.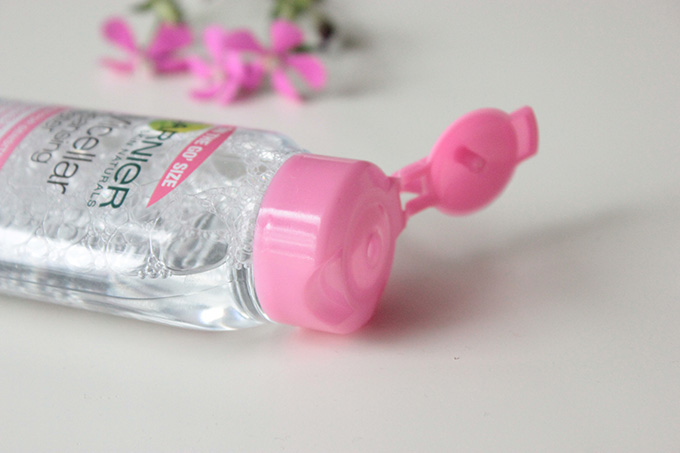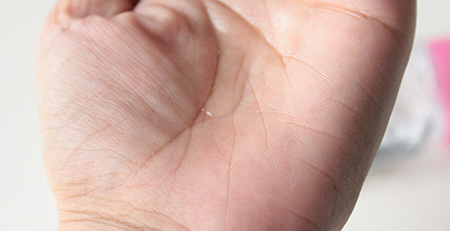 Price of 'Garnier Micellar Cleansing Water': Approx AUD 5.
Ingredients of 'Garnier Micellar Cleansing Water'

BABE Rating: 3.75/5
Final Word: Garnier Micellar Cleansing Water removes non-waterproof makeup without drying out the skin and leaving oily residue behind. It is a fragrant free remover, which I think is a huge plus if you do not like fragrance in skin care products. It also does not sting the skin or break it out. If you use waterproof makeup often you might not find it working very well in removing every last trace of makeup but yes for those who have sensitive skin this seems like a safe option.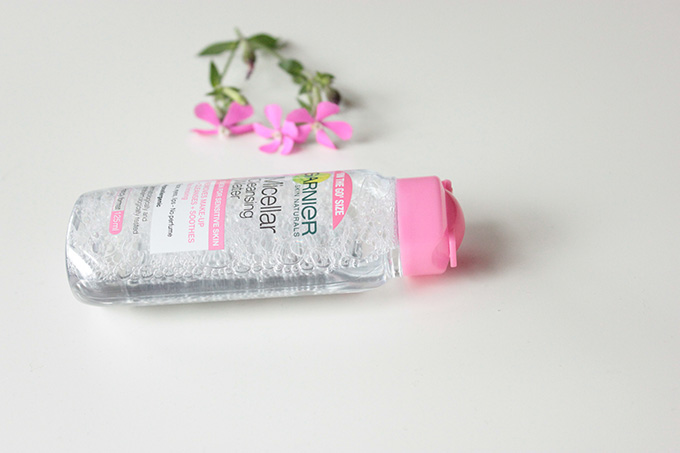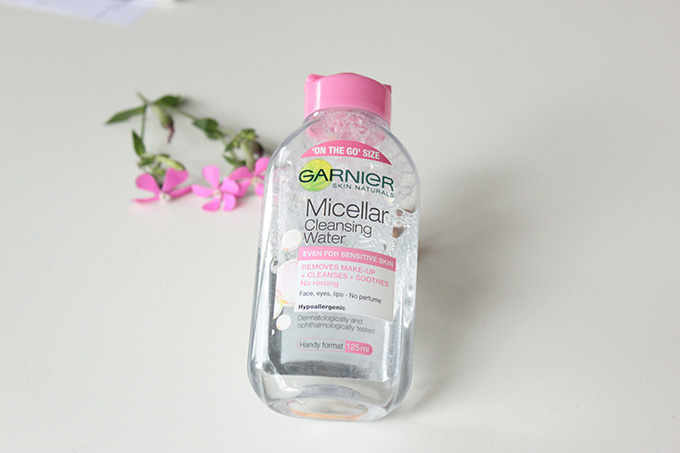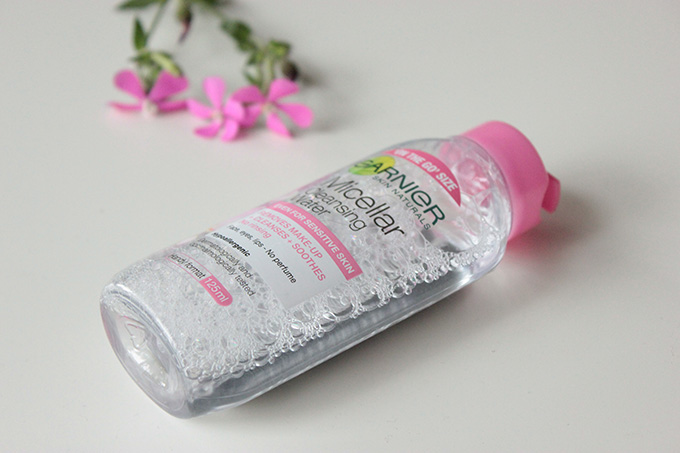 You might also like reading these related topics:
Faces Hydro Makeup Remover Review
L'Oreal gentle lip and eye makeup remover – For waterproof makeup Review