I have been a regular user of L'Oreal gentle lip and eye makeup remover for ages. I like that makeup remover a lot and that's why I never planned to replace it. But this time when it got over I thought why not give a try to some new remover for a short while. Hence, keeping that in mind I brought Faces Hydro Makeup Remover. Read on to know whether I will be sticking to this remover or going back to the L'Oreal one.
My Take on 'Faces Hydro Makeup Remover'
It comes packed in an aqua blue paper cardboard box. The plastic bottle inside the carton is transparent and lightweight. It is designed on spray-dispenser mechanism so you just need to push down the pumping space to take out the contents. The top cover has good grip over the nozzle, and that makes it spill-proof, and thus, safe to carry while travelling.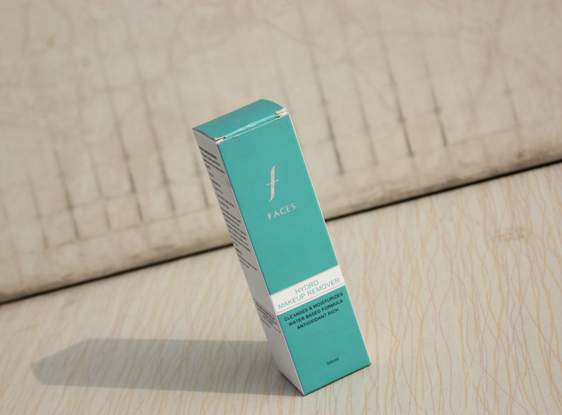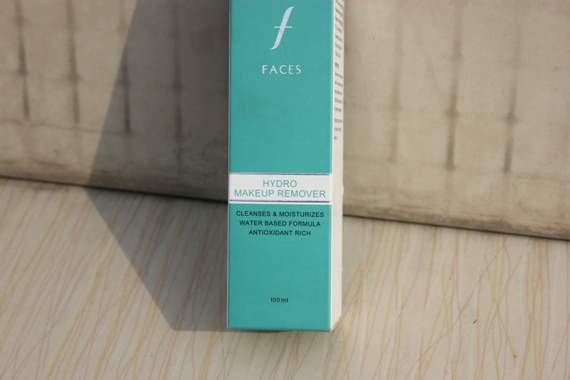 It is a greenish watery liquid with mild fragrance. The formula is water-based which I think is a huge plus for oily skin people. It does not leave any greasy film post usage, and neither does it make the skin dry or stretchy. The skin feels normal, in fact hydrated and does not demand for an extra layer of moisturizer. Dry skin people might need to apply moisturizer after usage.
For application, I spray two pumps on a cotton pad. It is mentioned on the outer packaging that we should swipe over with a cotton pad and wait for a few seconds, before wiping it off. Even if I wipe immediately it does an excellent job of removing the makeup. It removes everything right from primer, foundation, and blush to matte lipstick in just single swipe. As far as eye makeup is concerned, it works pretty well on eye shadows and on my non-waterproof mascara and eyeliner. I am not sure how it will work on waterproof products but looking at its performance I do not think it will take more than 2-3 swipes to remove every last bit of them.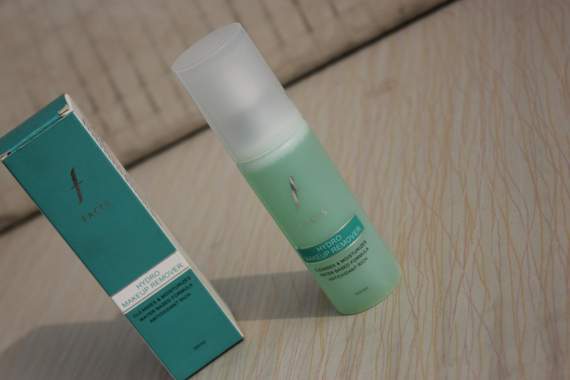 I have oily acne prone skin, and still this makeup remover has not caused any skin breakouts. It does not feel stingy or irritating on my skin. Even if I use it close to the eyes it removes everything without making the eyes watery or uneasy. The best thing I like about this makeup remover is that it gives a fresh feel to the skin deprived of any oily layer. Moreover, if you use it on light makeup you won't necessarily feel the need of washing your face afterwards.
This makeup remover has anti-oxidant properties, and hence it claims to protect the skin from free radicals thereby improving the skin tone. I do not wear heavy makeup on daily basis so I tend to use it less often, and that's the reason why I could not notice any improvement in my skin tone. But if you use it regularly you might see a better skin tone as claimed by the product.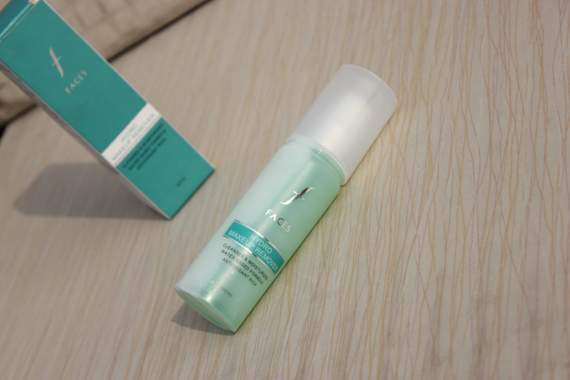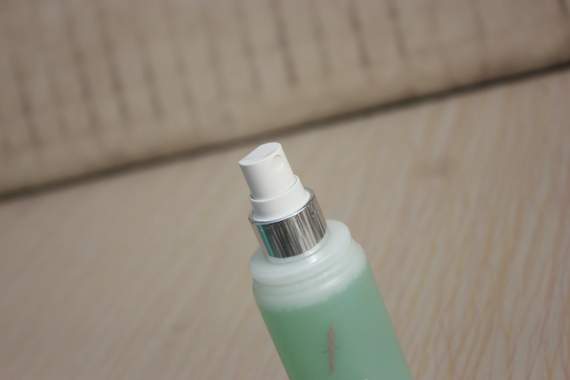 What I like about 'Faces Hydro Makeup Remover'
– It has a water base, which works well for normal to oily skin.
– It does remove makeup very well.
– Does not leave any greasy layer behind.
– It does not cause any skin breakouts.
– It does not cause any irritation or feel stingy.
– It has anti-oxidant properties.
– It has mild fragrance which does not feel that bothersome.
– It leaves the skin fresh and hydrated.
– Hygienic to use.
What I do not like about 'Faces Hydro Makeup Remover'
– Might not work that well on dry skin.
– More than one swipe is required for heavy waterproof makeup.
Ingredients of 'Faces Hydro Makeup Remover':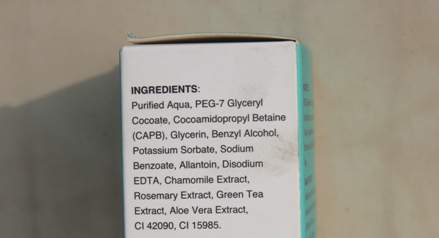 Price of 'Faces Hydro Makeup Remover': Rs 399 for 100 ml
Shelf life of 'Faces Hydro Makeup Remover': 3 years from manufacturing date.
BABE Rating: 4.5/5
Final Word: Formulated with anti-oxidant properties and water base, Faces hydro makeup remover leaves the skin fresh and hydrated post usage. It removes non-waterproof light makeup in a single swipe without causing any irritation or stinginess. On waterproof or heavy makeup it may require some repetition for a thoroughly clean skin. Overall, considering the price and performance of this makeup remover I think this is a nice option as it doubles up as a remover and a skin care product.
You might also like reading these related topics:
L'Oreal gentle lip and eye makeup remover – For waterproof makeup Review