I have got late to review July FabBag, reason being I have been travelling a lot since last few weeks, hence the delay. As I am writing this review, my little one is sleeping so I am keeping my fingers crossed that he will let me finish this. Well, you must have already read about the contents of July 2017 Fab Bag but in this post I am going to give you my opinion about them.
The theme is colour drama and I am guessing it is because of the lipstick and the bright colour of the pouch. I like the coral pouch. It has soft, leathery, and textured touch to it. It is a flexible pouch that can be easily used as a travel pouch or instead to store the everyday belongings. It contains four products – 1 makeup, 2 skincare and 1 hair care. Let's quickly have a look at all the products of July 2017 Fab Bag.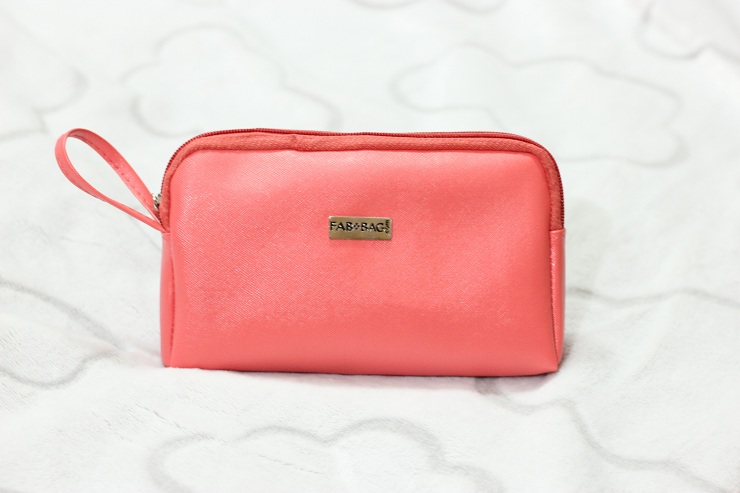 Sugar Cosmetics It's A Pout Time! Vivid Lipstick- This is a self-chosen product. I got an email from the Fab Bag crew to choose the lipstick shade, and I got myself the 'Browntan Abbey' shade. It is kind of a n*de chocolaty shade. I have lots of reds and pinks so I thought of trying a different shade this time. You would soon see a detailed post on it. Priced Rs 599.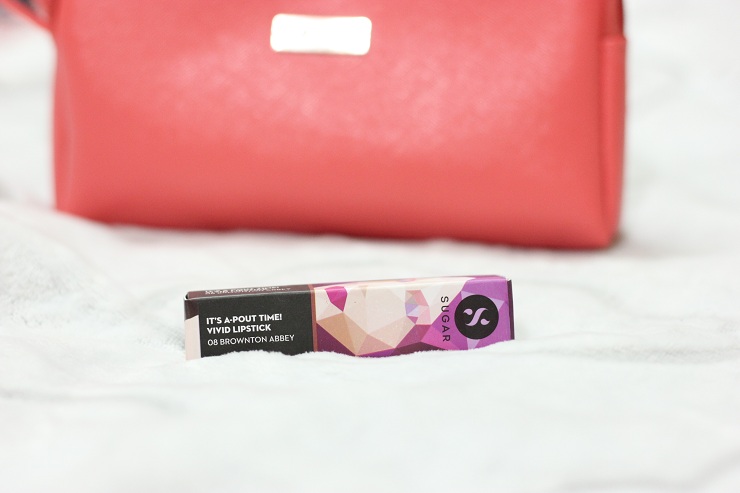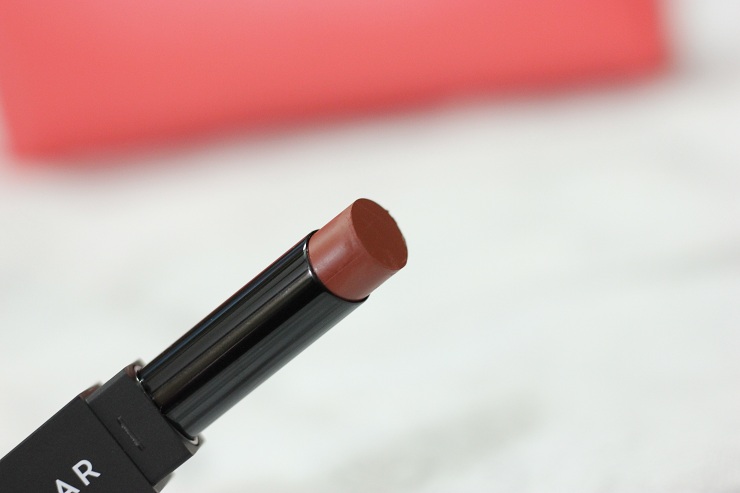 Kronokare: Hydrate The Hair Shampoo- If your hair is getting all rough and dry because of the sweating then this can be a good product for you. It contains citrus that cleans the hair and scalp properly. The essentials oils in it provide required moisture and keep the hair scented. I have oily scalp so I am not that excited to use this shampoo but if you have a dry scalp this might turn out to be a savior. The bag contains. The bag contains 55ml, which is priced Rs 165.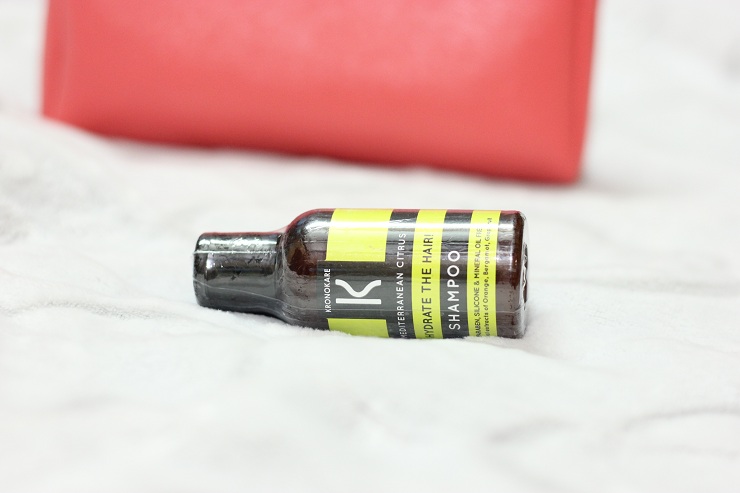 Just Herbs: Skin Enriched Skin Tint- If you like wearing foundation on daily basis you can instead go for skin tints. These provide basic moisture to the skin and also cover blemishes. The Just Herbs skin tint provides medium coverage. It has an Ayurveda formula so I hoping it won't be bad for the skin. The bag contains 15g product which is priced Rs 385. (Quite expensive… huhh)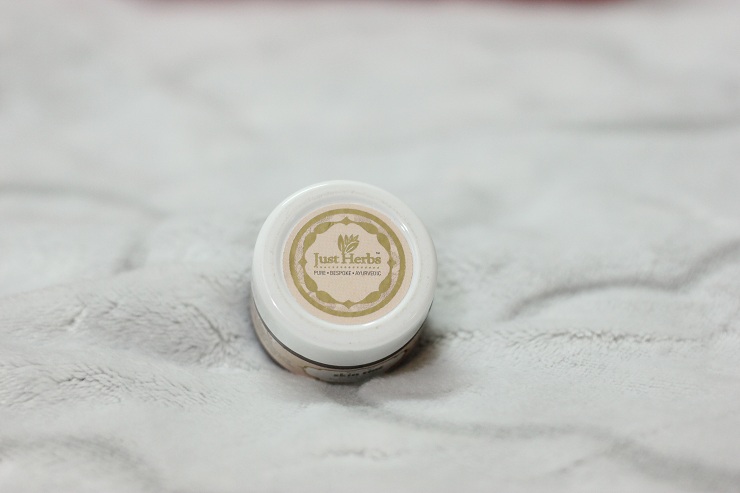 Tvakh: Fruit Enzyme Alcohol Free Toner- This seems to be another useful product. Being blesses with oily skin, I need to use toner on regular basis. I have run out of my current toner so until I get that replacement I will be testing this one. Plus, as it is alcohol free I am expecting it to work well on my acne-prone skin. The bag contains 50ml product that is priced Rs 160.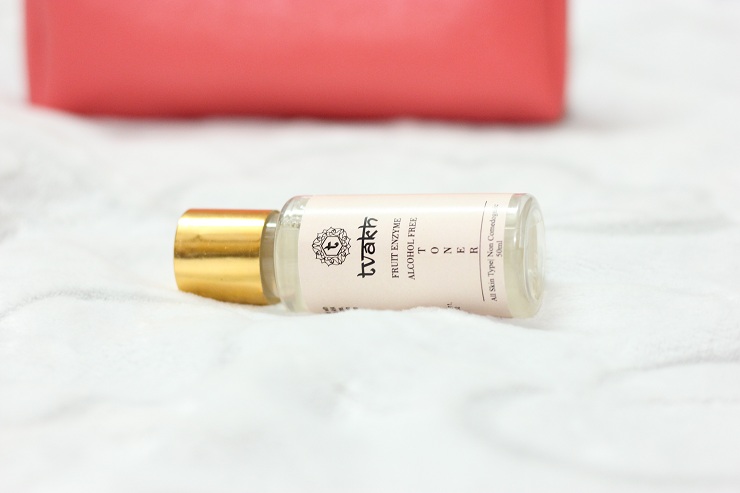 Overall, July 2017 Fab Bag contains products worth Rs 1300. My favorites are the Sugar lipstick and Tvakh toner. But if you using skin tints or hydrating shampoo, those are not bad either. The combined price of products is way higher than the monthly subscription. So, if you would like to give this month's bag a try then click here.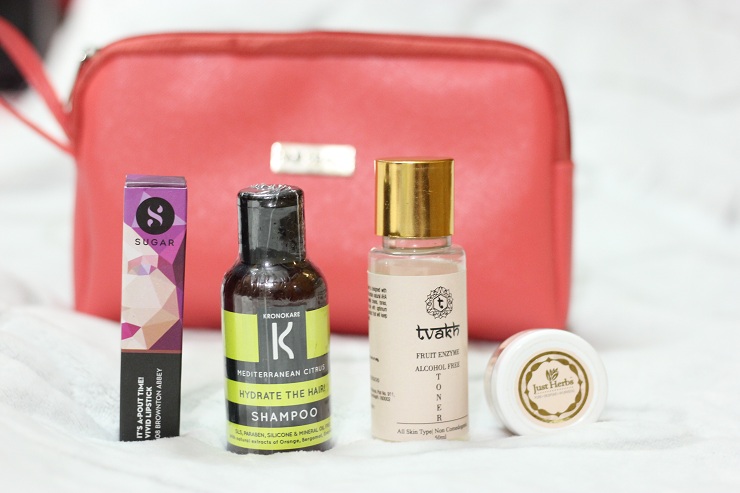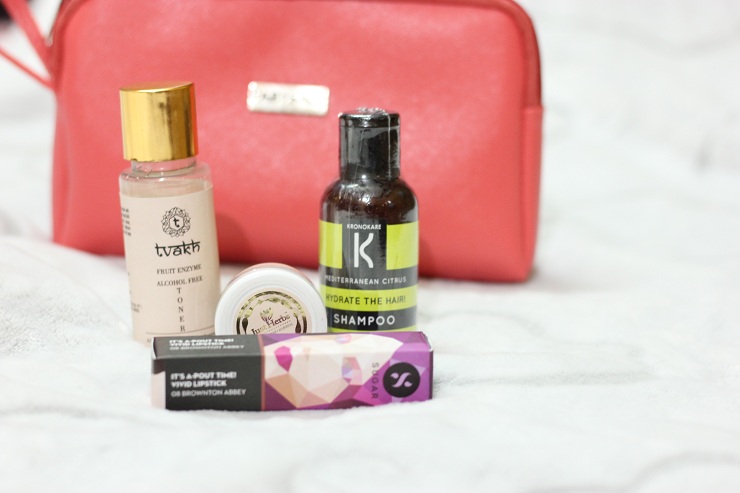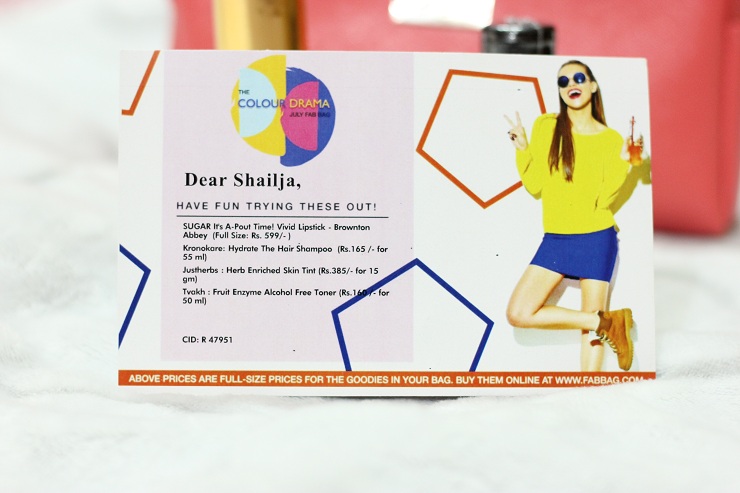 You might also like reading these related topics
The Boho Chic-June 2017 Fab Bag Review
The Beauty Trippin-May 2017 Fab Bag Review
Go Get It Girl-March 2017 Fab Bag Review
The Pucker Up-February 2017 Fab Bag Review