Today, I am reviewing 'The Beauty Tripping-May 2017 Fab Bag'. When I got the courier it felt heavy and that increased my curiosity to open it immediately. I did not waste any time to see what was inside and then there was this classy looking pouch. May fab bag is a black colored fabric pouch that has the fuchsia & white colored designing on it. It is a good quality eye-catching bag, and I would love it use it as a travel pouch.
This month's bag is based on the beauty theme and contains 6 products that are a mix of beauty and skin care. Yippee, after a long time I have seen these many products in my fab bag. Let's have a look at each one of them in detail.
Essence 3D Eyeshadow- The bag contains full size product which is priced Rs 349. I got it in shade 06. This is a beautiful combination of green and golden eyeshadows that have a shimmery finish. The pigmentation is an okay type but I can make it work by applying a green eyeliner or matte eyeshadow underneath it. I did not have this green shade in my collection so I am glad that I got it.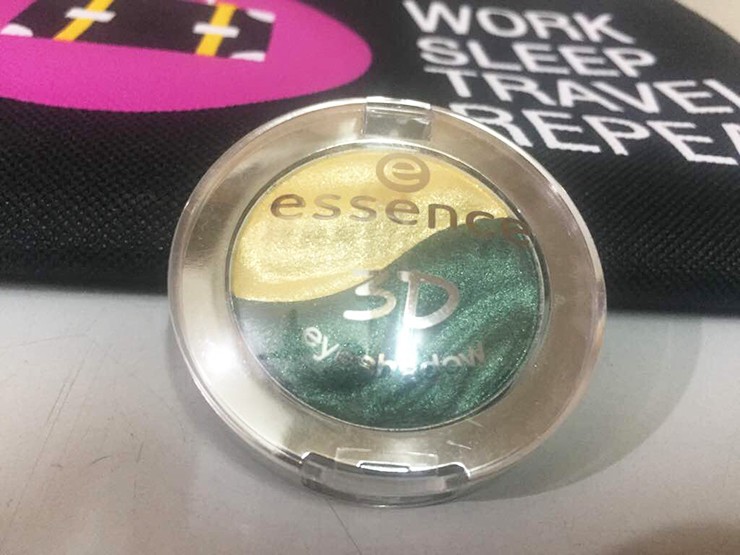 Johara Pro Shine Nail Color- This is another full-size product in May Fab Bag. The shade of this nail color is 'Golden Glimpse'. It is a copper(-ish) nail color with a metallic finish. Personally, I do not like this shade much because it does not suit well on my medium skin tone hands. However, if you have fair skin tone this shade will look great on you. This nail polish is priced Rs 250.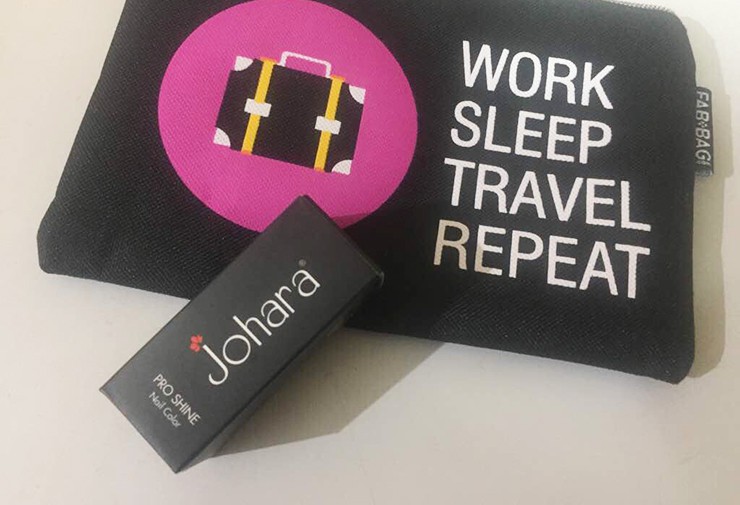 Soap Square- This is going to be a new experience for me as I have never used a foot-soak before. It contains crushed roses and is free of parabens & SLS. It can also be used as a bath salt. The bag contains a 70g sample of the product and the full size of 140g is priced Rs 400. I love experimenting with bathing products so I am quite excited to try this.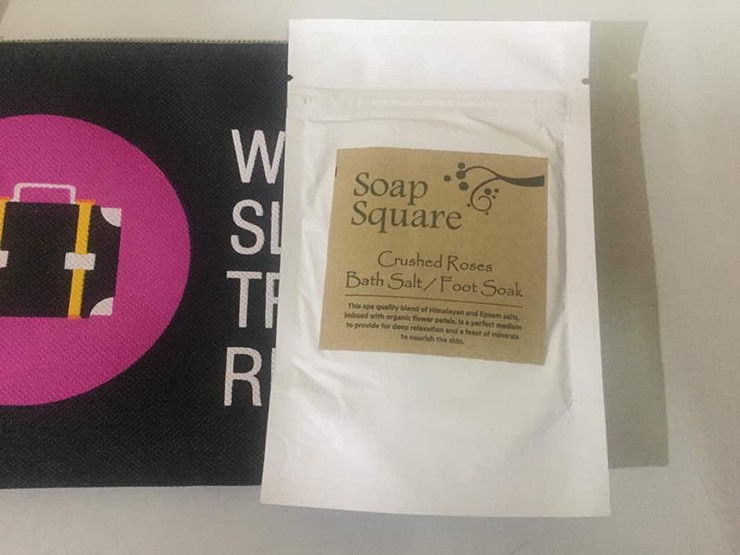 Inatur Olive Cleansing Milk- It removes makeup and impurities and is formulated with lots of skin beneficial ingredients such as wheat germ oil, lavender oil, chamomile extracts, etc. The bag contains 100 ml of product. It seems like a full-size product but I am not sure about that. However, the retail price of full-size product is Rs 225.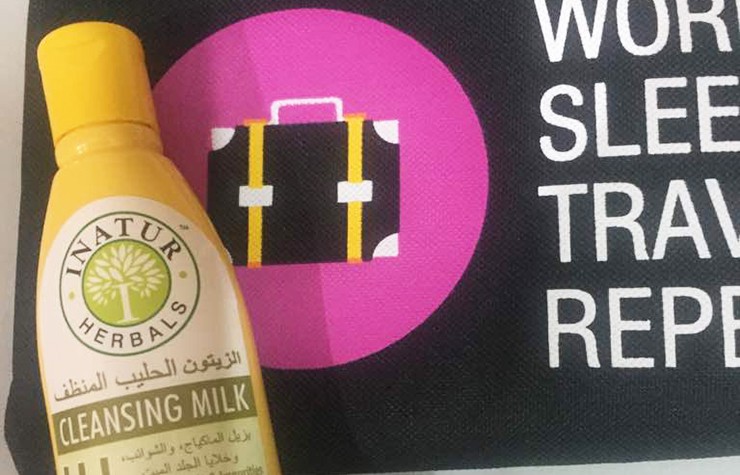 Elize Premium Sanitary Pads- The next product in May fab bag is two individually packed sanitary pads that are priced Rs 100 (each pad for Rs 50). Looking at the pricing these seem to be quite expensive. I would really like to see what is so special about these sanitary pads. So stay tuned for the mini review on my social media.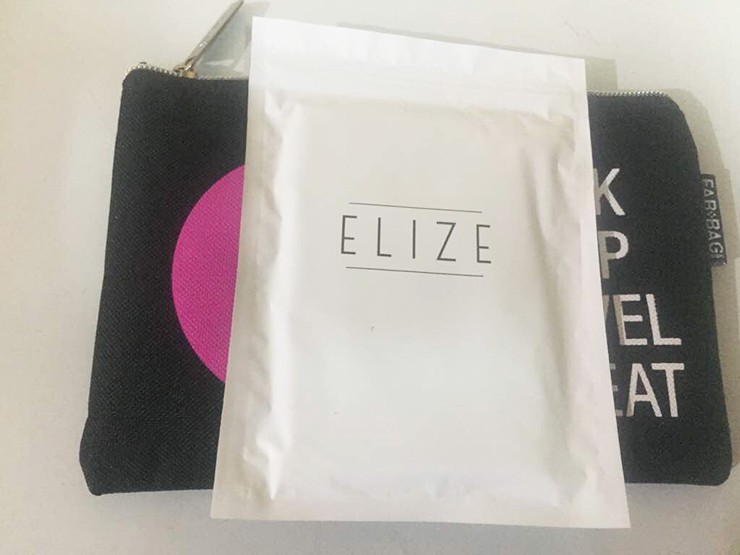 Veet Ready To Use Wax Strips- I am a big fan of wax strips as they are easy to use and do not create any mess. I love to carry them in my travel bag so that I can use them whenever I need. This new pack of 8 wax strips is an improved instant version and I am really looking forward to trying them. It is priced Rs 99 for 8 wax strips & 2 finishing wipes.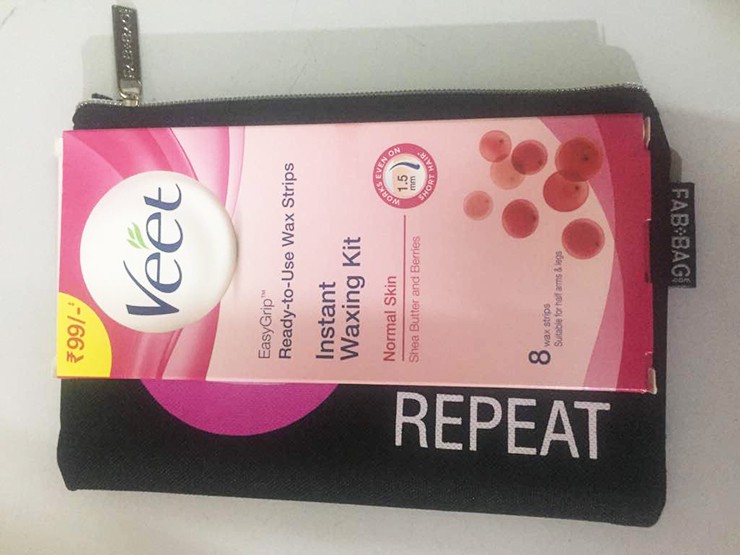 Overall, May Fab Bag contains products that are worth Rs 1198, which is a pretty good deal considering the cost of one-month subscription is Rs 599. Thus, this month's fab bag is valued double its cost and a few of the products in it are quite interesting and usable. If you like the contents you can order the May Fab Bag by clicking on this link.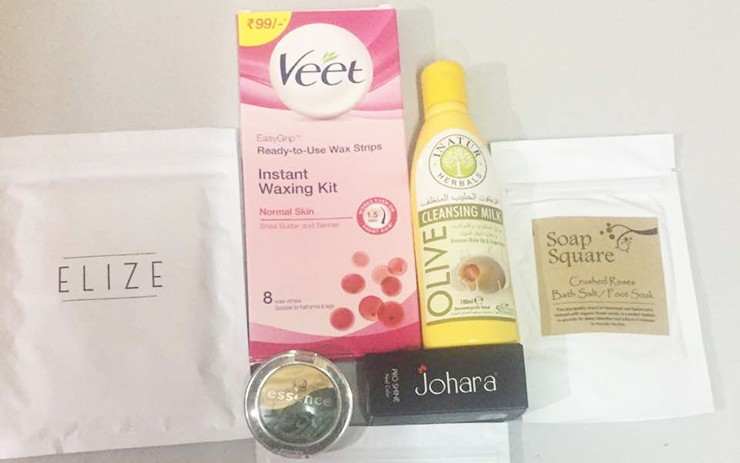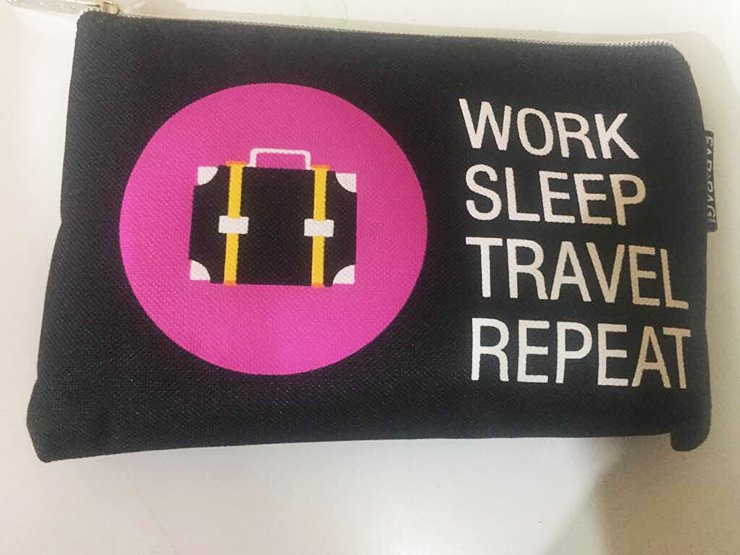 You might also like reading these related topics
Go Get It Girl-March 2017 Fab Bag Review
The Pucker Up-February 2017 Fab Bag Review