Hi beauty lovers, hope you are having a good time enjoying the summers season. I finally managed to get a house (of course, rented as of now) and it feels great to be independent. Doing things your own way definitely makes life simpler and fun. Its been a week since we have moved to this place and Rayaan is already in love with the surroundings. The children's park is just in front of the house and occupies most of our time. You know why, right! Well, coming to today post. As you know from the title it is time to reveal the May 2018 Fab Bag. This month's bag is based on the theme of beauty. I love everything about this month's pouch- the color, the design, the fabric and the products. This month's bag cannot be missed for sure. It consists of 6 products, which is amazing, more than the usual number of 5. I was slightly disappointed with April fab bag (https://www.brideeveryday.com/the-spring-kissed-april-2018-fab-bag-review) because it contained only 4 products. However, it seems like the fab bag crew read that note and included one additional product in May fab bag. Let look at the products in detail.
NELF USA Velvet Touch Creamy Matte Lipstick Pink Crush- This is the self-chosen product. I received an email from fab bag crew asking to choose one shade from NELF USA lipsticks and I picked this pink crush shade. It is a cool tone magenta color that flatters all skin tones. It is a nice pick for the warm summer season. I like the matte finish which makes it a professional choice and easy to wear daily. It is priced Rs.799.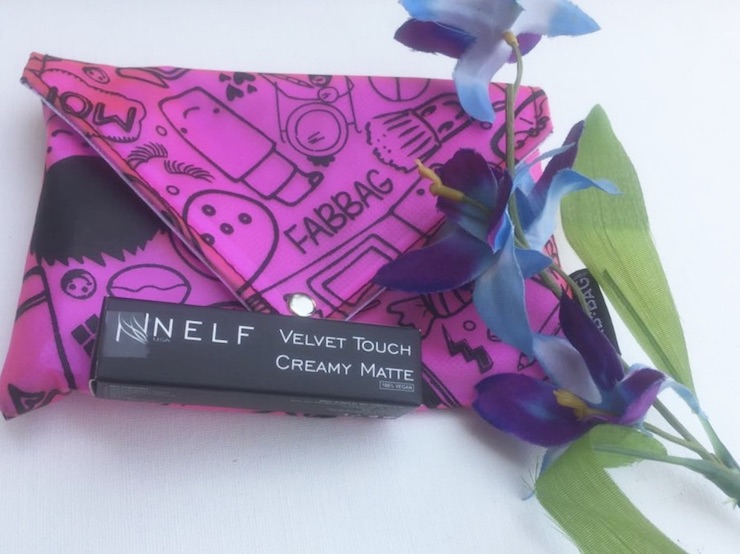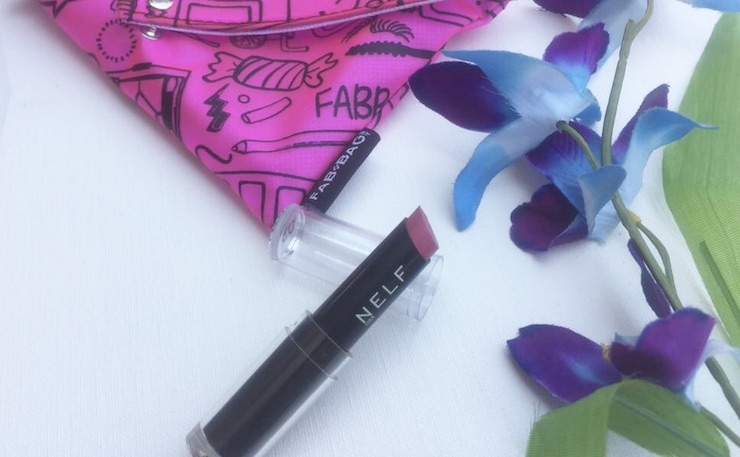 NELF USA Professional Eyeliner- This eyeliner is a surprise as I was not expecting another NELF USA product. I got it in shade bottle green which is again a refreshing shade for summers. It has decent pigmentation and easy-to-apply formula. The retail price of this eyeliner is Rs.225.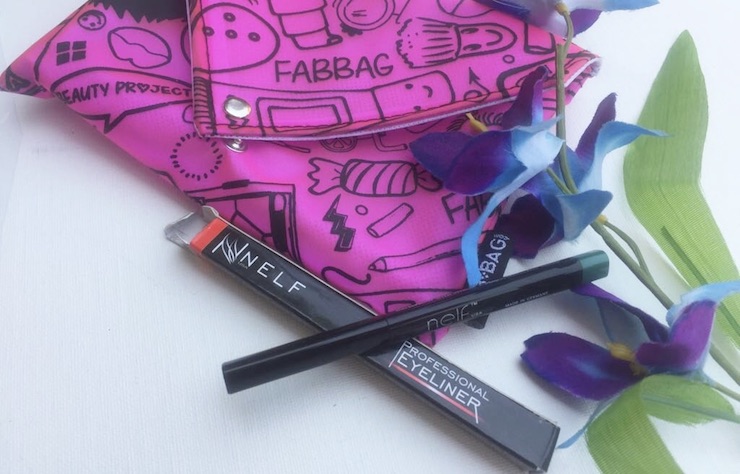 Aroma Magic Sun Block SPF 30 PA++ – The next on the list is again a must-have product for summers. It is a deluxe sample size sunscreen that is ideal for travel. I might use it soon as I am already planning to make use of the upcoming long weekend. This travel size quantity retails for Rs.75 for 20ml.
Fem De-Tan Orange Peel Creme Bleach- Usually, I do not use bleach on my skin as I stay away from harsh chemicals like this. However, for those who use bleaching for tan removal, this one-time pack is a nice option. You can validate the efficacy before buying the full-size product or can also carry it for travel. It retails for Rs.40.
Imiana House RhoCo 2 in 1 Scrub & Mask- I have never heard of this brand before. The 2-in-1 coffee scrub sounds interesting. Again a nice pick for travel. I am not sure if I would be able to see the effect in a couple of uses but the scrub particles are expected to clean the skin thoroughly. The retails price is Rs.300 for 25g.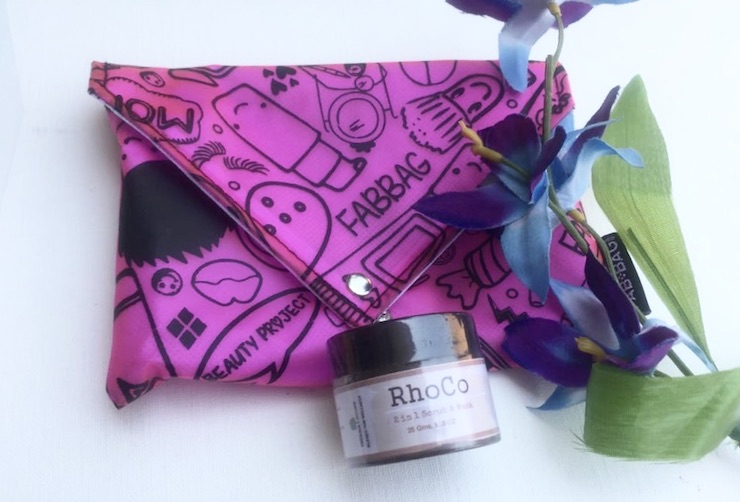 Tjori Night Skin Repair Elixir- This is again a new brand for me. The night serum claims to repair the skin and make it youthful. I am not sure about its efficacy yet it does sound something I would love to try. The pricing is exorbitant too as it retails for Rs.995.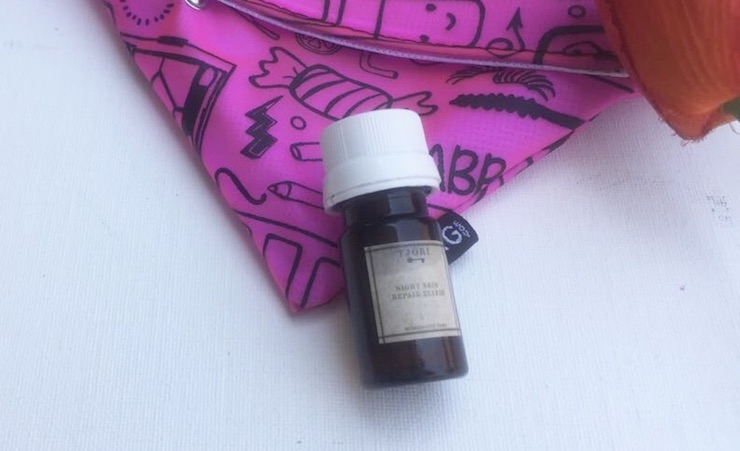 Overall, May 2018 fab bag contains products that are worth Rs 2400. All the products are quite good and useful. I was disappointed with April Fab Bag but totally in love with this month's bag. If you too like this month's bag you can click on this link to place the order. One month's subscription costs just Rs 599.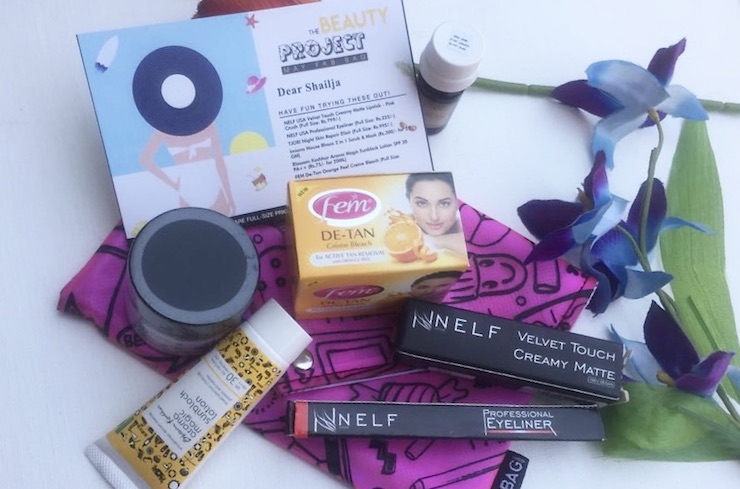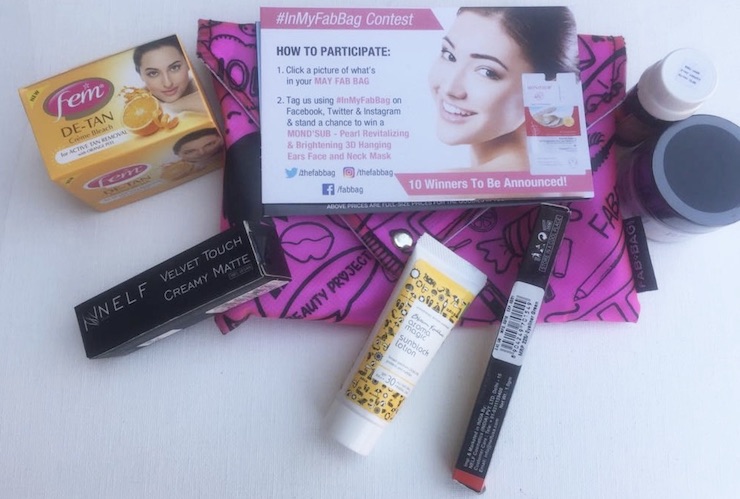 You might also like reading these related topics
The Beauty Blowout-January 2018 Fab Bag Review
The XOXO-February 2018 Fab Bag Review
The Spring Kissed-April 2018 Fab Bag Review