So here goes my first post of 2018. As you already know from the title, today I am reviewing the Sugar Cosmetics Arch Definer. I have sparse eyebrows so an eyebrow groomer is a must for me. For a long time, I have been looking for the right shade and shaper for my brows so when I got my hands on the Sugar brow definer I thought my search ended here. But is it really the case? Keep reading to find out.
What the product says
Whether you like them naturally groomed or strikingly bold, perfecting your brow game is a fine art. With the new SUGAR Arch Arrival Brow Definer, you can now discover the artist in you and score your brow goals in no time. This retractable pencil boasts of a specially-designed triangular slant that gives you both – precise shaping with a pointed tip and generous filling with a flat edge. With a premium spoolie attached to the other end, no matter how soft or dramatic your arches look, they'll always be blended and natural. Your search for your brow weapon of choice ends here – give it a spin today!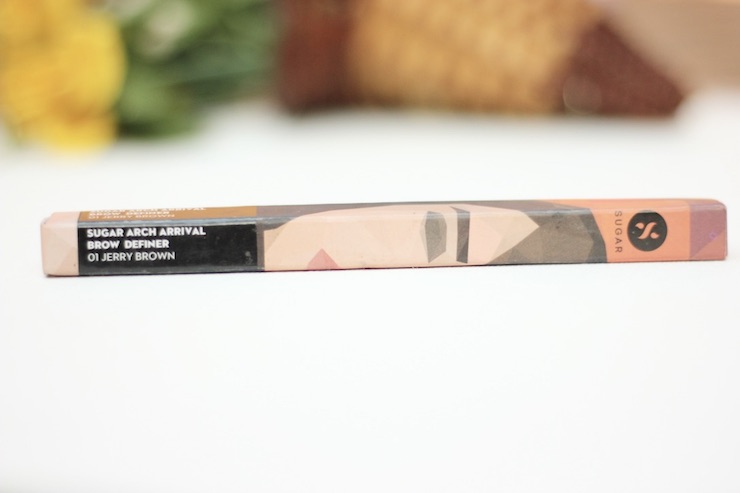 My take on 'Sugar Cosmetics Arch Arrival Definer'
Talking about the packaging first, the arch definer comes in a hard paper packaging that has the pricing, shade name and the name of the product mentioned on it. Inside the case lies the actual arch arrival definer. It is a black colored pencil shaped product that is open at both ends. One end has a retractable brow pencil and other has a spool attached to it. The sleek width of the definer provides a good grip and makes the handling convenient. It is available in two shades-
Jerry brown- A medium brown shade suitable for medium to dusky skin tones.
Taupe Tom- A grey-brown shade suitable for light to medium skin tones.
I am medium skin tone so I chose Jerry brown shade. It goes perfectly with my skin giving a natural brow look. When I am in a mood for a bold look I use the brow wax as it deepens the color and tames the wild hair.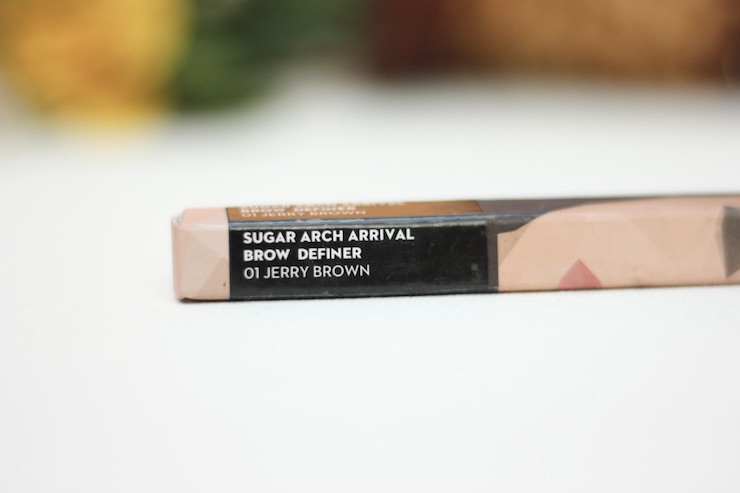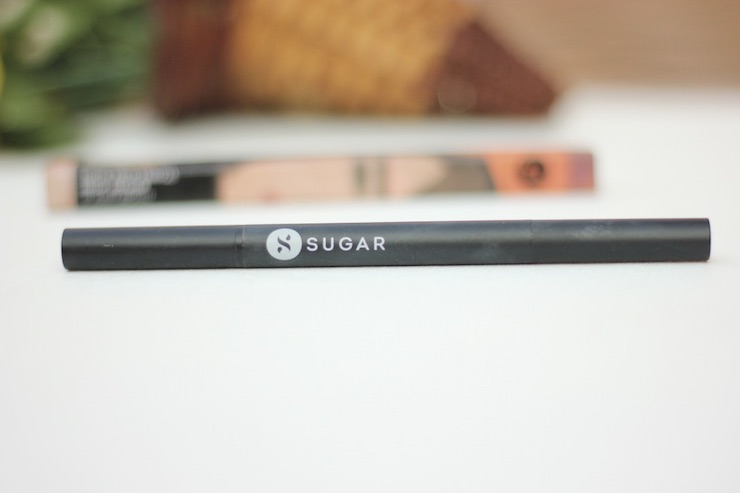 The retractable pencil is in triangular form with a pointed tip. For the application, twist the pencil so that only a small amount of product is revealed. Using the flat side of the pencil shape the brown from the beginning till the end. Do this on both the upper and bottom edges then use the pointed tip to define the beginning of the brows. For a natural illusion, start from the bottom edge and blend the color upwards. Once the desired shape of the brows is attained finish the look by combing brow hairs into place using the other side i.e. the spoolie. For a more dramatic look, use a brow wax before coming brow hair. It will intensify the look and add more glamor.
It is not a waterproof brow definer which again has pros and cons. Pro is it is easier to take off and con is if you accidentally use a wet wipe it is also rubbed off. So depending on your need make a wise choice.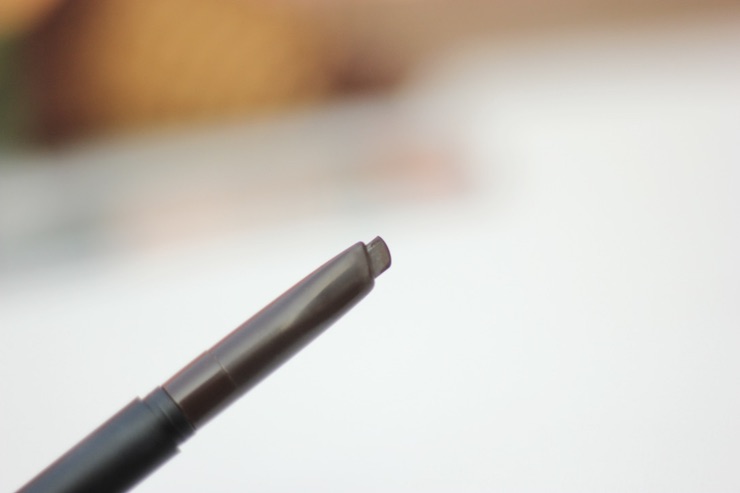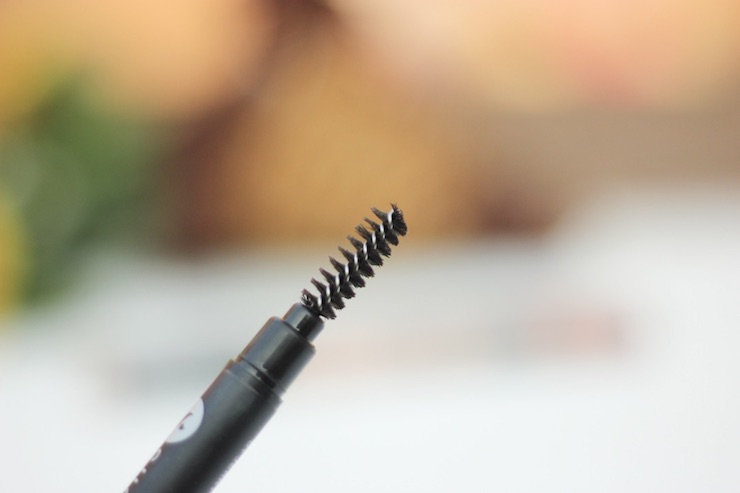 As far as the longevity is concerned, it stays on as long as you want it to. Just make sure you do not let it come in contact with water. Also, as it is easy to remove so you can keep erasing and applying it until you get the desired brow look. It does not create any mess when rubbed so you can easily apply it after doing the base makeup.
Things I like about 'Sugar Cosmetics Arch Arrival Definer'
– 2-in-1 product- contains brow pencil and spoolie.
– Gives a natural look.
– Easy to apply.
– Easy to erase.
– Lasts all day long.
– Triangular tip aids in perfect brow defining.
– Equally useful for beginners and professionals.
Things I do not like about 'Sugar Cosmetics Arch Arrival Definer'
– The waterproof thing does not work for me.
– Only two shades to choose from.
Price of 'Sugar Cosmetics Arch Arrival Definer'- Rs 499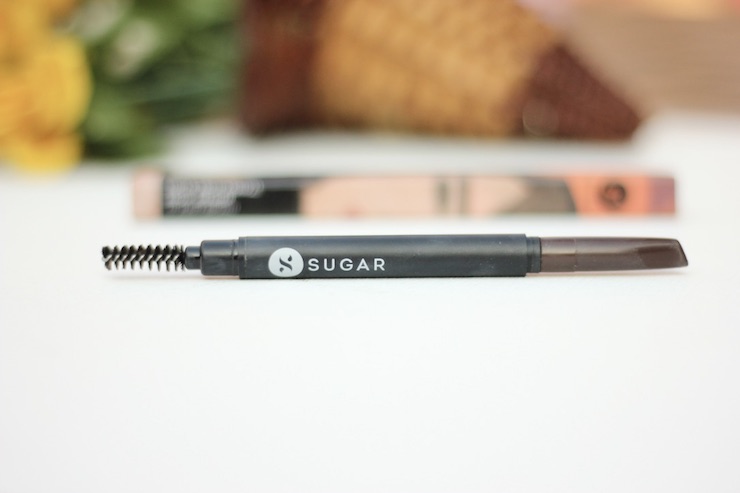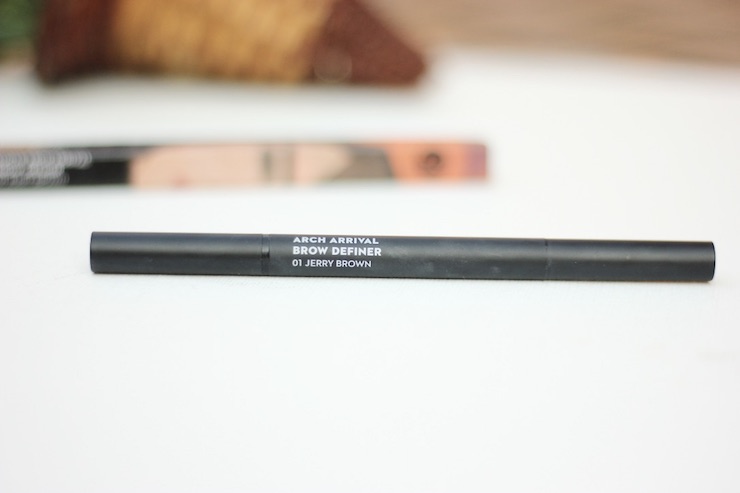 Ingredients of 'Sugar Cosmetics Arch Arrival Definer'
Iron Oxide Black(CI.77499), Stearic Acid Stearic Acid, Hydrogenated Coco-Glycerides Hydrogenated Coco-Glycerides, Iron Oxide Red(CI 77491), Iron Oxide Red(CI 77491), Mica(CI.77019), Mica(CI.77019), Hydrogenated Palm Kernel Oil, Hydrogenated Cottonseed Oil, Rhus Succedanea Fruit Wax Rhus Succedanea Fruit Wax, Zinc Stearate Zinc Stearate, Microcrystalline Wax Microcrystalline Wax, Polyethylene Polyethylene, Hydrogenated Coconut Oil Hydrogenated Coconut Oil, Titanium Dioxide(CI.77891), Titanium Dioxide(CI.77891), Iron Oxide Yellow(CI.77492).
BABE Rating- 4.5/5
Final Word- Jerry brown shade suits perfectly on my medium skin tone. The flat and pointed sides of the triangular pencil ensure you get the desired brow shape without putting a lot of efforts. As it is easy to rub off so you do not need to worry even if you go wrong. It has got a long-lasting formula that keeps the brows on point all day/night long. It is a nice option for a natural look and I would definitely recommend this product.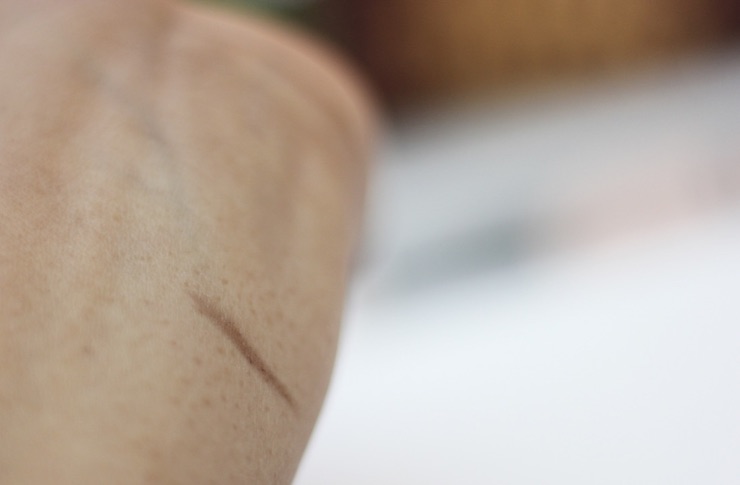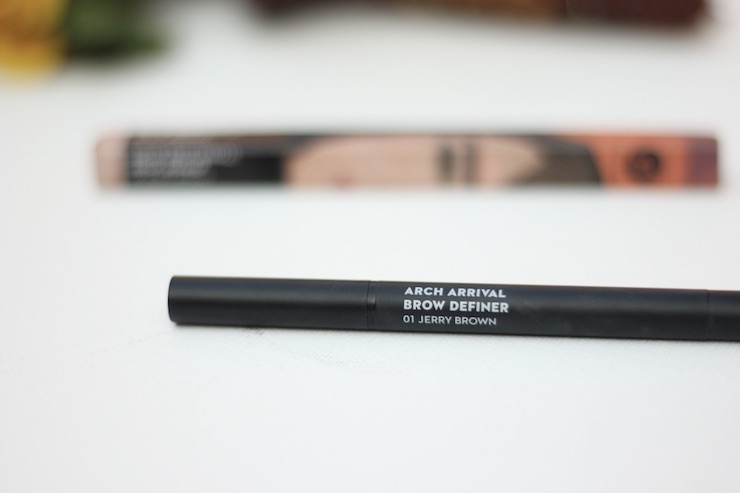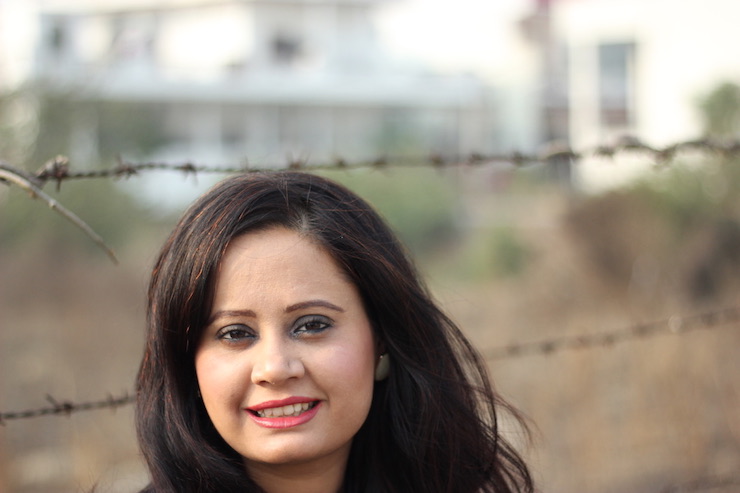 You might also like reading these related topics
Maybelline Fashion Brow Cream Pencil Brown Review
Maybelline Fashion Brow Duo Shaper Brown Review
Luscious Perfect Brows Tool Kit Medium To Dark Hair Review
Deborah Milano Eyebrow Perfect Super Precision Brow Liner Review