I am blessed with oily skin that often gets greasy. That's the reason I love using clay mask as I believe they absorb the excess oil and keeps my skin matte for most of the time. I do not have a single favorite mask because I prefer to try the different variant of clay masks. As long as it has clay in it I am excited to slather it on my skin. The St Ives Timeless Skin Mineral Clay Firming Mask is a new addition to my skin care regime. I bought it from the Walmart store without knowing anything about this mask. I just saw the word clay and liked its packaging (yes, I fall for attractive packaging too). Now, I have been using this mask for over three weeks which means time for the review. Let's quickly see how I find the product.
What the product says
This mask, with kaolin clay, deep cleans while visibly firming and tightening the skin. 
Product Benefits
– 100% Naturally Sourced Extracts
– With Kaolin Clay
– Paraben-Free
– Non-comedogenic
– Dermatologist Tested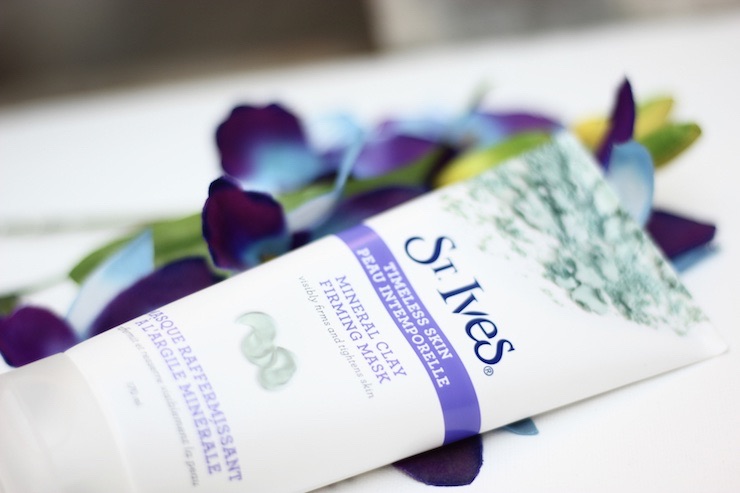 My take on 'St Ives Timeless Skin Mineral Clay Firming Mask'
It comes in a squeezable tube that has a flip open cap. It is a spill-proof tube and the packaging material seems safe for use. The tube is white in color with violet text. I found the white and violet combination very attractive so fell for the product. Besides the inviting packaging, clay was the other reason I decided to purchase this product. Anyways, it is a 170 ml tube and feels heavy. Considering my usage, I believe this single tube will last me for good 4-5 months.
The face mask is sea-green in color and has got the minty fragrance. For the summer season, the minty fragrance works great as it gives a cooling sensation but for winters if you do not have the house-heating on this is going to add to the cold. Coming back to the mask, it does not have an overpowering scent, which will be a relief for sensitive noses. For those who love peppermint scent and feel this mask is a pampering treat.
The consistency of the face mask is semi-runny. The texture is soft and creamy so it is very easy to spread. It does not need to be dragged to cover every inch of the skin. On the contrary, it is quick and smooth to apply. I love gently massaging it on the skin and spreading it from one corner to other.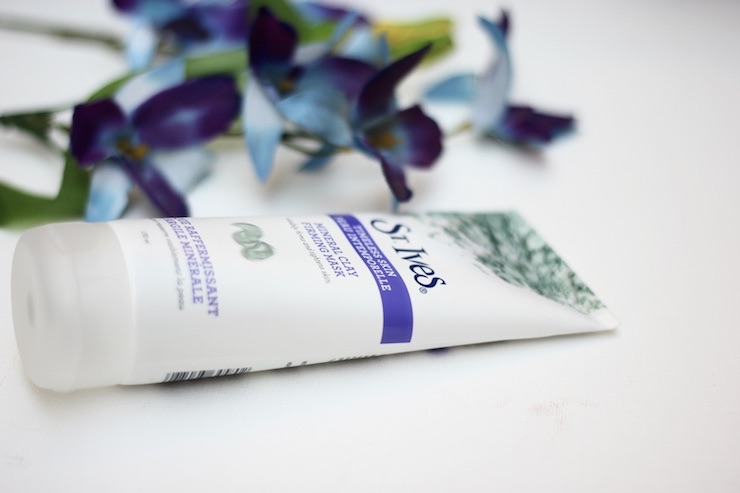 I apply it on a clean face. Usually, after exfoliating my face with Clinique exfoliating scrub, I apply an even layer of this face mask. After 10-12 minutes I rinse it with lukewarm water. I do not like to wait until it hardens on the skin as I believe that doing so causes fine lines. So I work by the clock and rinse it after 12 minutes.
As it contains peppermint it causes cooling sensation the skin. I love such masks as they relax the body and rejuvenate the skin. The Kaolin in it deep cleans the skin removing all external impurities. Using clay-based masks twice or thrice a week also help in the reduction of blackheads and whiteheads. In addition, Kaolin also curbs the production of excess oil by sebum gland and saves the skin from greasiness.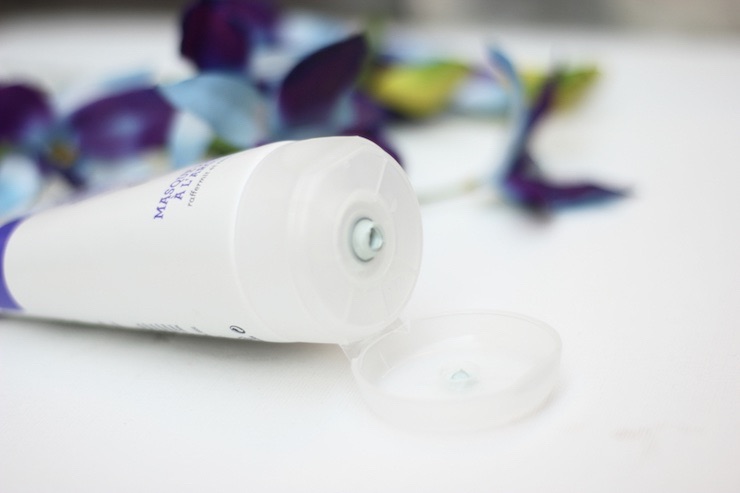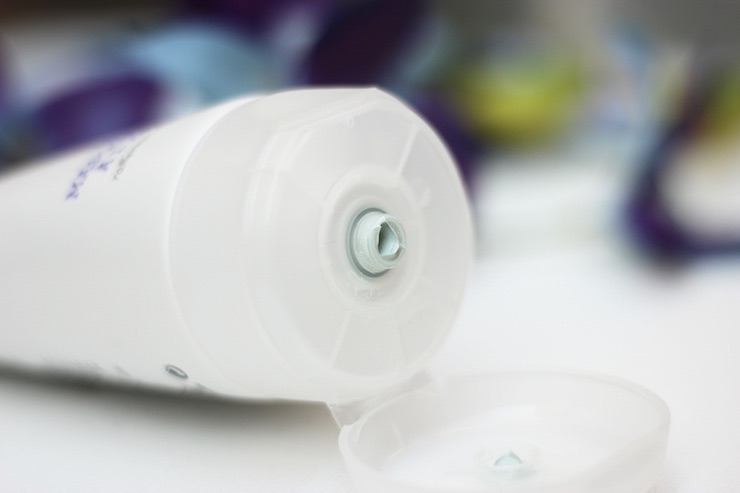 As claimed, this clay mask makes the skin feel tighter and pores look smaller after every application. The effect is not carried over to the next application thought but I am happy that it is at least causing a temporary effect. Otherwise, I have to rely on makeup products to conceal the pores. Long-term use might lead to the permanent outcome as well. I have oily skin so I like how it makes my skin matte and tight but dry skin people might not like the same feeling. Else, they have to apply the mask in summer/humid season to reap the benefits.
How to apply-
Use when you need an extra deep clean. Begin by cleansing face. Apply a thin and even layer to skin avoiding eyes, lips, and hair. Once the mask is completely dry (10-15 minutes), rinse with water. In case of contact with eyes, flush thoroughly with water.
Things I like about 'St Ives Timeless Skin Mineral Clay Firming Mask'
– It has a mild minty scent.
– Feels gentle on the skin.
– Cooling effect calms the skin and gives a refreshing feel.
– Makes the skin super clean.
– Makes the skin tighter.
– Pores look visibly smaller.
– It does not cause skin breakouts.
Things I do not like about 'St Ives Timeless Skin Mineral Clay Firming Mask'
– Might not work effectively on dry skin.
Price of 'St Ives Timeless Skin Mineral Clay Firming Mask'- CAD 5.77 or Rs 1948 from Amazon.in
Ingredients of 'St Ives Timeless Skin Mineral Clay Firming Mask'
Water (Aqua, Eau), Kaolin, Glycerin, Bentonite, Stearic Acid, Titanium Dioxide (Ci 77891), Phenoxyethanol, Sodium Laureth Sulfate, Citric Acid, Fragrance (Parfum), Dimethicone, Rosmarinus Officinalis (Rosemary) Leaf Extract, Limonene, Blue 1 (Ci 42090), Caffeine, Ginkgo Biloba Leaf Extract
BABE Rating- 4/5
Final Word- Overall, I love the smooth creamy formula of St Ives Timeless Skin Mineral Clay Firming Mask. It feels like melted butter between the fingers. It is super easy to apply and quick to rinse. Being enriched with Kaolin, it deep cleanses the skin causing a matte and tighter effect. The minty feel gives a cooling sensation thereby causing the skin to calm down and relax. I would recommend this mask for oily skin beauties. If you have dry skin you might want to try it in summer season or when there is high humidity in the air.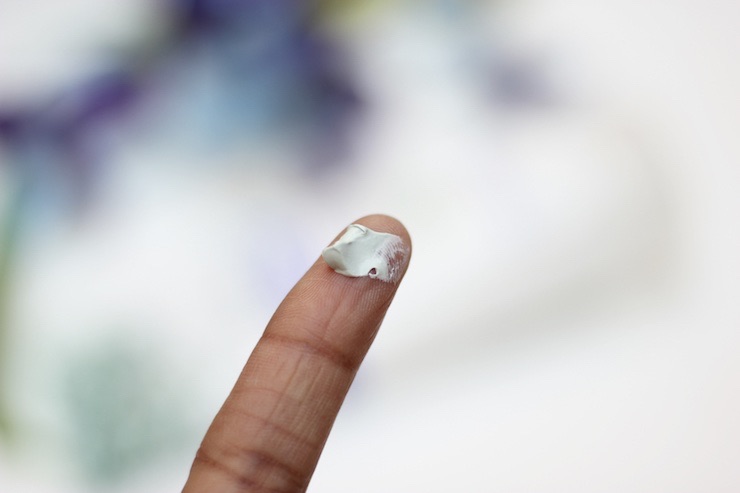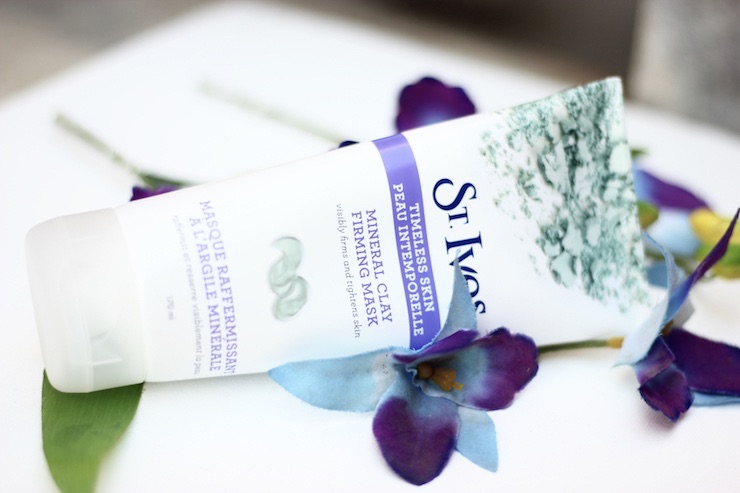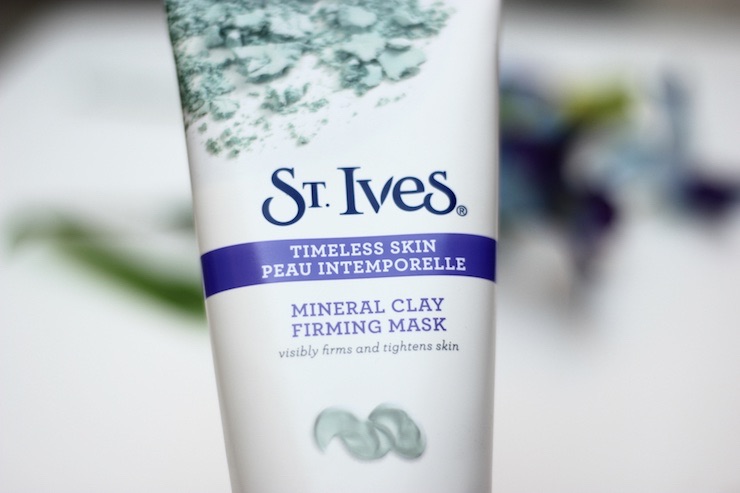 You might also like reading these related topics
L'Oreal Paris Pure Clay Red Algae Exfoliating Scrub Review
Lotus Herbals claywhite black clay skin whitening face pack review
QV Face Purifying Mask Review