Being blessed with oily skin, I need to take good care of my skin especially in summer season. Clay-based face masks are boon for oily skin as these reduce the greasiness and make the complexion clearer. Today, I am reviewing the QV Face Purifying Mask, which contains Kaolin that helps in making skin clear and smooth. Let's go through my complete review of the mask below.
What the product says
Pamper yourself with this luxurious clay-based face mask.
QV Face Purifying Mask is a gentle kaolin based formula that removes dirt and excess oil, leaving the skin smooth and soft to touch. Free from colour and fragrance, this hydrating face mask not only cleans the skin, it also adds moisture with the help of safflower oil, and vitamin E provides anti-oxidant benefits.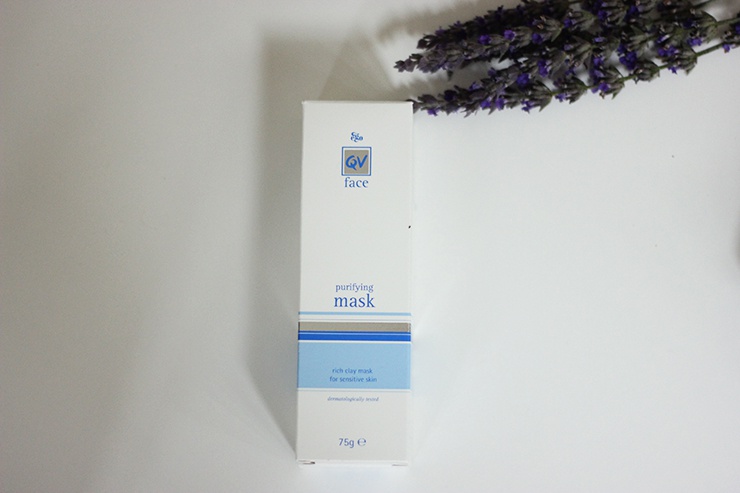 My Skin Type- Combination to Oily
My take on 'QV Face Purifying Mask'
QV face purifying mask comes in a white colored flip open tube. It is easily squeezable tube so I am able to extract the contents pretty easily without creating any mess around or contaminating the entire tube. The back side of the tube contains the usage directions and benefits from the mask. Plus, as it is a 75g tube so that makes it travel-friendly.
Kaolin is the main ingredient of this face mask. It has natural absorbency properties so it absorbs the impurities and excess oil from the skin. In addition, it also controls the sebum glands from producing excess oil. If the skin will produce less oil there will be less breakouts and more clear complexion.
The face mask is off-white in color with soft smooth texture. It is dermatologically tested mask with no fragrance or color. I have acne prone skin so I always give second thought to all the new face products. With this also I had many apprehensions but fortunately it fared well on my skin. It does not cause any stinging sensation and neither does it break out the skin. It seems appropriate for all skin types. One of best things I like about this mask is that it is suitable for daily use. That ways I can remove the impurities rather letting them sink deep into the skin.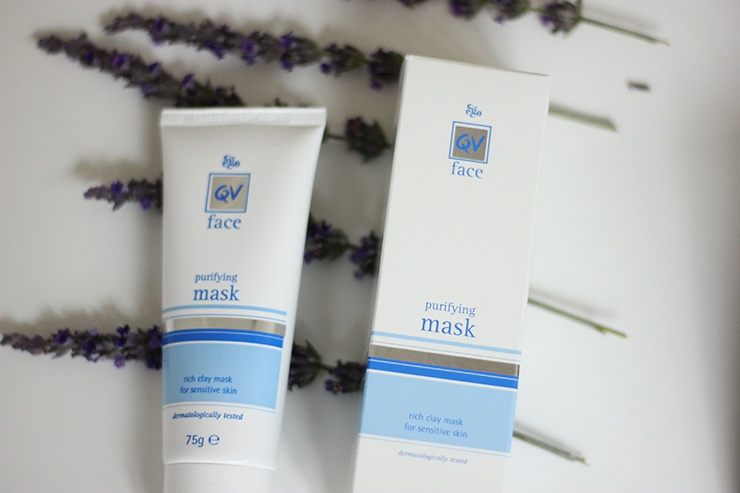 For the application, it is very easy to apply. Since the texture is smooth, I feel like I am slathering some cream on the skin and because it feels so soft I have resist myself from massaging it into the skin. For an even application I would suggest using a face mask brush but if you do not have one you can apply using finger tips as well. I apply it either after cleaning my face with normal face wash or after scrubbing. I keep it on for around 10 minutes before rinsing it off with tepid water. Though it is safe for daily use but I apply it after every other day.
It is easy to rinse off and does not leave any residual on the skin. Post rinsing, my skin feels soft and clear without any stretchy feeling. It does not make the skin dry rather I see a flimsy oily layer on my face, which I am assuming is the hydration effect. It does not make the skin look greasy or the complexion darker. In fact, the skin looks clear and supple. Consistent usage of the mask has removed all the blackheads from my nose and the whiteheads from the chin. I love using this clay mask and since I have started using it I always try to apply it before hitting the bed as it gives refreshing feel and takes off all the exhaustion.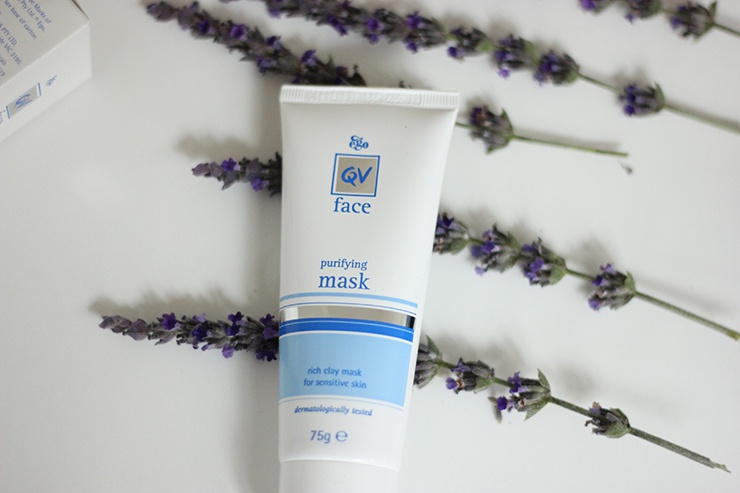 Things I like about 'QV Face Purifying Mask'
– It makes the skin clean.
– Skin feels hydrated and fresh.
– It does not cause any stretchiness.
– Free from artificial colors and fragrance.
– It does not irritate the skin.
– It does not cause skin breakouts.
– Suitable for daily use.
– Appropriate for all skin types.
Things I do not like about 'QV Face Purifying Mask'
– Nothing as such.
Price of 'QV Face Purifying Mask'- AUD 13.95 for 75g tube
Ingredients of 'QV Face Purifying Mask'
Aqua (Water), Kaolin, Paraffinum Liquidum Butylene Glycol, Cyclopentasiloxane (And) Cyclohexasiloxane, Panthenol, Carthamus Tinctorius (Safflower) Seed Oil, Magnesium Aluminium Silicate, Glyceryl Stearate, PEG-100 Stearate, Cetyl Alcohol, Tocopherol (Vitamin E), Xanthan Gum, Methyparaben, Propylparaben, Citric Acid.
Final Word- Overall, I quite like the QV face purifying mask and would recommend it to all skin types, especially the oily skin people. It removes the impurities, greasiness leaving skin all bright and clear. As it is suitable for daily use, I love applying it before going to bed for a good night's sleep.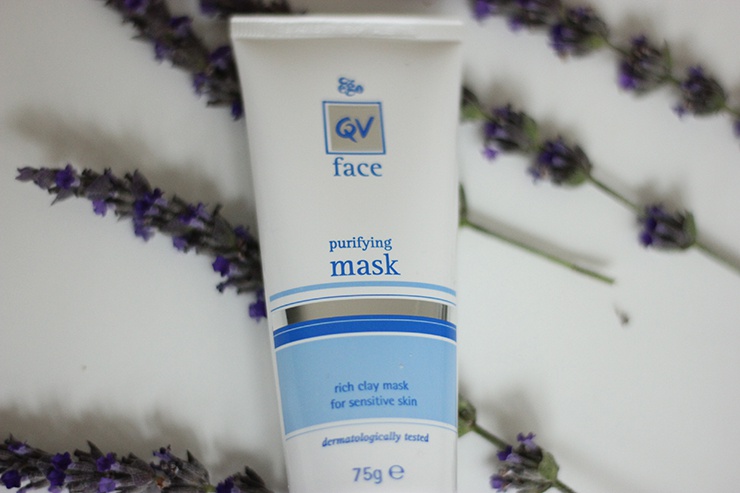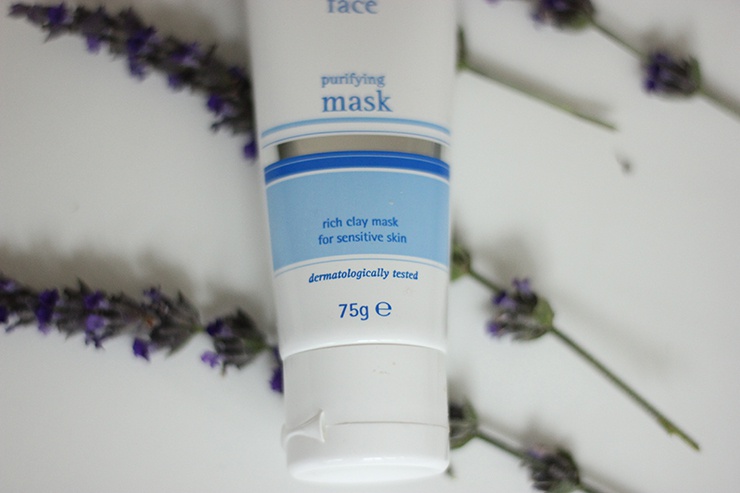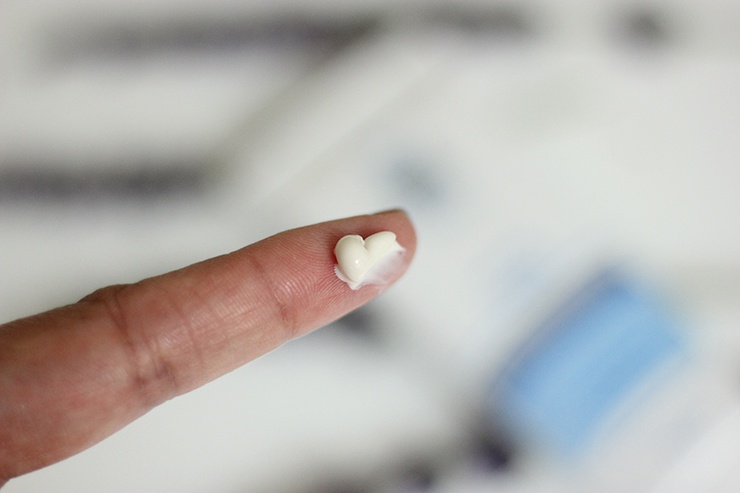 You might also like reading these related topics
Patanjali Multani Mitti Face Pack Review
Homemade fuller's earth and honey face pack for soft and glowing
Homemade Multani Face Packs For Acne-Free Fair And Glowing Skin