Multani mitti, also known as fullers earth, is extremely beneficial when it comes to skin and hair care. It is mostly found in Multan (Pakistan) and that's from where it got its name. Though it is used the most by oily skin people but if you add the right ingredients it can work excellent on your dry or normal skin as well. It comes at a pocket friendly price and provides numerous benefits- the primary one is oil absorption. It absorbs excess oil from the skin, and thus helps in unclogging pores, preventing acne and making the skin clearer. It works magical for people with oily/acne prone skin. It deep cleanses giving radiant and glowing skin. If you have dry or normal skin you can add milk, honey, milk cream, essentials oils, basically anything that has moisturizing ability. While you mix these ingredients be cautious with the quantity as excess quantity might lead to drier skin. Now, let's look at the remedy and benefits of various face packs using multani mitti and different ingredients.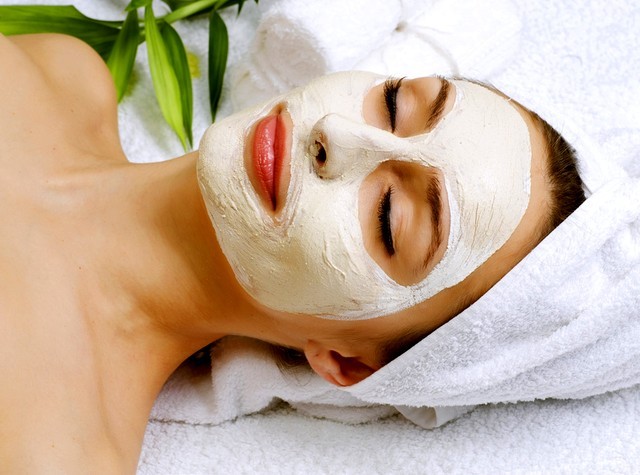 Multani Mitt and Honey Face Pack (For skin lightening, suppleness and glow): This is an all-purpose face pack as it is an amazing combination of skin-beneficial ingredients. Honey is naturally anti-bacterial and is a good source of antioxidants. It helps in curbing acne and slowing down ageing. Plus, as it is moisturizing, so it aids in making skin glow. On the other hand lemon juice and curd help in removing tan, and making the skin tone lighter.
Ingredients
Multani mitti: 2 table spoons
Honey: 1 table spoon
Lemon Juice: 1/2 table spoon
Curd: 1 table spoon
Mix all the ingredients and let the mixture sit for a while. In summers, place it in refrigerator so that it can soothe your skin from scorching skin. Apply this pack for 15-20 minutes and wash off the regular water. Immediately, you find your skin glowing, lightened and clear. This face pack gives instant results, which can be made permanent with consistent application. It is good for all skin types as it has the contrasting combination of lemon, curd and honey.
Multani Mitti and Lemon Juice Face pack (For tan removal and pigmentation) : Lemon is natural bleaching agent so it helps in fading stubborn scars and making the skin tone even.
Ingredients
Multani mitti: 2 table spoons
Lemon: 1/2 table spoon
Rose water: 1 table sopoon
This is the simplest face pack of all! Leave it on for 10-15 minutes and wash off using cold water. It removes tan and also takes care of excess sebum problem. It absorbs sebum and keeps the skin matte, which is very much needed in hot/humid season. This face pack is ideal for combination to oily and acne prone skin types.
Multani Mitti and Neem Face Pack (For pimples and acne): Neem is an anti-bacterial agent that diminishes the growth of bacteria. Neem is used as a main ingredient in many face washes and other skin care products that claim to reduce pimples. These readymade products contain preservatives and chemicals to elongate their shelf lives. If you are a home skin care lover you should try this face pack as itS efficacy level is much higher as compared to market products.
Ingredients
Multani mitti: 2 table spoons
Neem Juice/Neem powder: 1 table spoon
Rose water: 1 Table spoons
To make this face pack you can either use neem powder (easily available in grocery shops) or freshly extracted neem juice from neem tree's leaves (for this you need to find a neem tree in neighborhood). Mix all the ingredients well, and let the concoction sit on your skin for around 15 minutes or till the time it is wet. Afterward wash it off with cold water and pat dry. This face pack will keep the skin acne free and also discourage the accumulation of bacteria.
Multani Mitti and Sandalwood (chandan) Face pack (For fading scars and glowing skin): If you have uneven skin tone you can use this face pack. It helps in treating blemishes, and results in soft glowing skin.
Ingredients
Multani mitti: 2 table spoons
Sandalwood powder: ½ table spoon
Rose water: 4 Table spoons
Mix the ingredients well and let the mixture rest for 10 minutes. You can increase or decrease the quantity of rose water depending upon the consistency you want. I prefer applying it in semi-thick form so that it does not run down. Apply this face pack for 15 minutes, and rinse off with tepid water. This pack is little drying so if you are using it in winter season or you have dry skin replace rose water with milk.
Multani Mitti and Potato Face Pack (For skin lightening): This face pack also serves to treat pigmentation. Potatoes are renowned for their effect on under eye areas as the help in reducing the pigmentation.
Ingredients
Multani mitti: 2 table spoons
Potato Juice: 1 table spoon (grate a potato and squeeze it to extract juice)
Lemon: 1/2 table spoon
Apply this mixture for 15 minutes and rinse off. You will notice prominent improvement in your skin tone. It makes the skin clear and glow after just one application. In order to reap permanent result you need to be consistent with the application.
A note of caution: As they say excess of everything is bad so do not let these face packs dry on your skin. Rinse them off while they are still wet. If you let multani mitti dry on skin it might cause pre-mature wrinkles or over drying. Reap benefits of this magical ingredient. I am sure we can use it in 'n' more number of ways, feel free to share your way or your experience with it.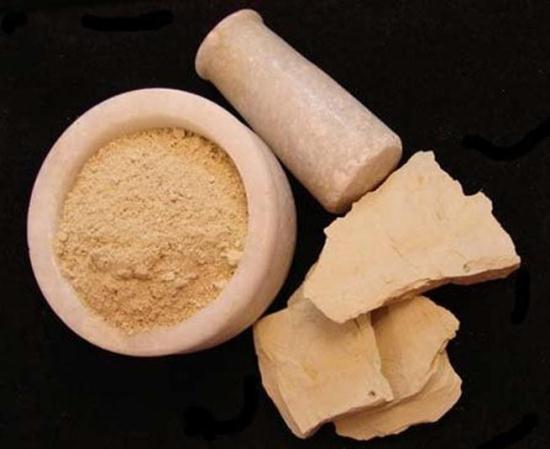 You might aslo like reading these related topics
Homemade Curd Face Packs for Glowing And Tan-Free Skin
5 Refreshing Homemade Face Packs For Summers
5 'Instant Glow' Skin Care Tips From Kitchen
5 Aloe Vera Homemade Face Packs For Hydrated Flawless Skin
5 Homemade Besan Face Packs For Soft Glowing Skin
Revise daily skin care routine
How Watermelon and Cucumber Face Pack Helps Getting Clear Glowing Skin
5 Natural beauty benefits of lemon juice