Hope you had a rocking weekend. I did not do much this time as I was busy in clearing up the back log of household chores. Three weeks with family had been an amazing time, but it also led to heaps of work when we came back to Delhi. Now, most of it is sorted so I hope I should be getting in to the groove from this weekend onward. Anyways, I wanted to share with you my experience with Spa Ceylon Ayurveda White Jasmine Facial Masque. I got it in one of the fab bags, and have been using it for quite a long time now. Read on to know more details.
My Take on 'Spa Ceylon Ayurveda White Jasmine Facial Masque'
White jasmine facial masque comes in a round white colored plastic tub. The face masque is thick in consistency so there is no worry of any leakage, and that also makes you fearlessly put it in the travel bag. The packaging is reusable; post finishing the product, you can clean the tub and make it house some knick-knacks.
The masque is off-white in color, similar to the color of most clay packs. As said earlier it has thick consistency and a smooth texture with no granules. Its ingredient list contains jasmine, sweet almonds, olive, rice bran, avocado, green tea and white licorice as main ingredients but it smells majorly of Jasmine. The fragrance is not too strong; in fact I like the freshness of jasmine as it uplifts my mood.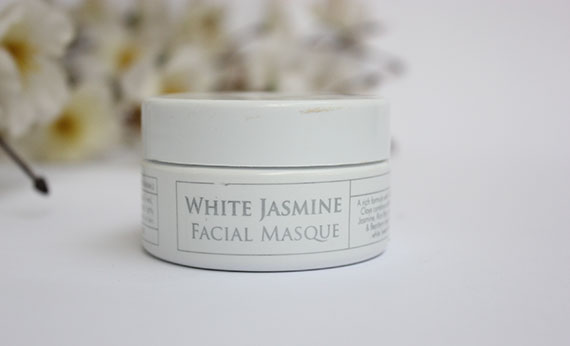 For application, I apply it after scrubbing on a wet face and neck area. Being of thick texture, it requires slight hard work to spread on the skin and has to be applied in a solid layer avoiding eye area. For the first couple of minutes, it causes cooling sensation which then subsides as the pack starts drying. As mentioned on the tub, it has to be applied for 10 minutes only ensuring the pack does not dry on the skin. Going by my personal experience, this 10 minutes duration varies from skin to skin and also depends a lot on the weather but the basic rule is you should not let it dry on the skin.
As the time passes, it starts becoming translucent that makes me feel it is working on the skin. Washing this off is fun, wet your hands and gently massage it in circular motions. It feels super soft as if you are working with milk cream, once all of it is uprooted just rinse it off and pat dry. I usually follow it with a moisturizer. Though this facial masque does not make the skin dry/stretchy, but I would say in winters it is an imperative step.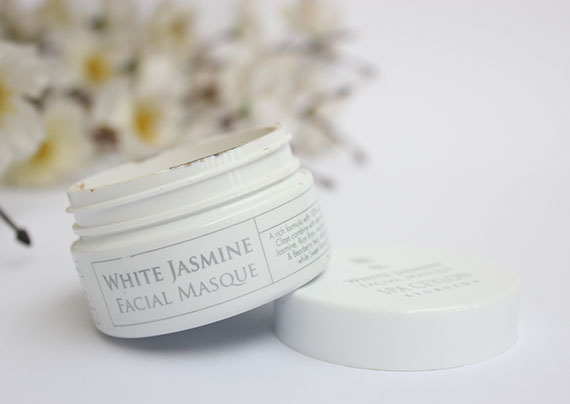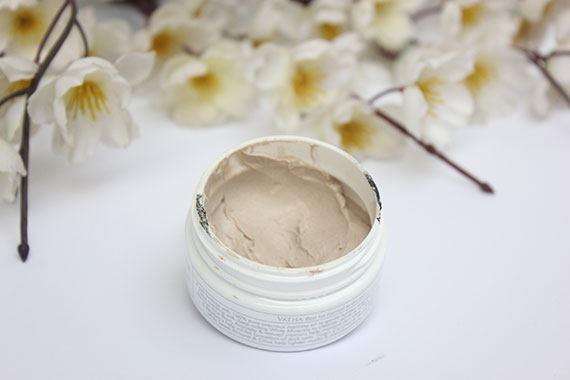 Post wash, it does not leave any white residuals on the skin. The skin feels baby soft and smooth. It deep cleanses the skin making it look more alive and fresh. The softening and clean feel stays on for a couple of days. But consistent usage (once a week) can help in elongating this feeling, and also lightening marks thereby giving a prominent improvement to the skin.
What I like about 'Spa Ceylon Ayurveda White Jasmine Facial Masque'
– Calms down the skin with its cooling sensation.
– It does not leave any residuals behind post wash.
– Makes skin soft and smooth.
– It does not make the skin dry or stretchy.
– Deep cleanses skin and lightens marks.
– Skin feels alive and fresh.
– Easy to wash off.
What I do not like about 'Spa Ceylon Ayurveda White Jasmine Facial Masque'
– Exorbitant price.
– The tub packaging is unhygienic.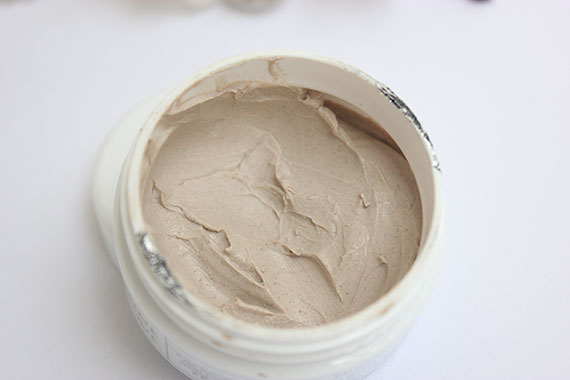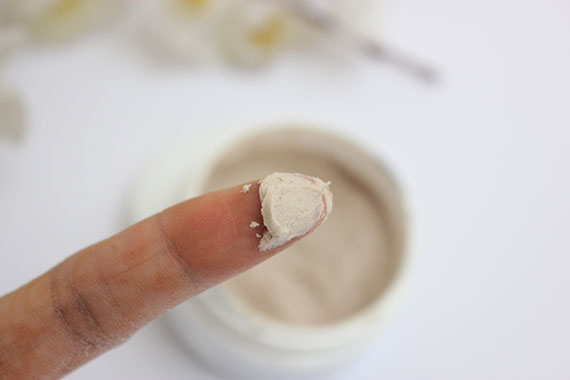 Price of 'Spa Ceylon Ayurveda White Jasmine Facial Masque'- Rs 2150 for 100g
Shelf life of 'Spa Ceylon Ayurveda White Jasmine Facial Masque'- 3 years
BABE Rating: 4/5
Final Word: Spa Ceylon Ayurveda White Jasmine Facial Masque improves skin tone and makes it softer & smoother. The freshness of jasmine and the goodness of olive make the skin feel alive and healthy. The ease of usage is another plus point that aids to efficacy of this white jasmine facial masque. Plus, as it hydrates the skin so it would be a nice option for all seasons unless you do not mind the price tag.
You might also like reading these related topics
Spawake Moisturising Deep Purity Mask Review
Innisfree Its Real Green Tea Mask Sheet Review
Blossom Kochhar Aroma Magic Anti Pigmentation Glossy Pack Review
Blossom Kochhar Aroma Magic Hydrating Seaweed Pack Review
Himalaya Herbals Fairness Kesar Face Pack Review