Hello Everyone,
I hope you all are doing great. How was your weekend or should I say an extended weekend? I had a very boring and unfruitful weekend. All I did in those three days was sleeping. Apart from sleeping, I ate lots of brownie, clicked pictures for this post and watched Kapil Sharma's debut movie "Kis Kisko Pyaar Karoon" Though it was an average movie but I still enjoyed watching it. It was like watching 'Comedy Nights with Kapil' on a bigger screen with a tub of butter popcorn. Well, coming to today's post I am reviewing Spawake moisturizing deep purity mask. Let's start with the review.
What The Product says:
Benefits of eating seaweed are one of the best kept beauty secrets that have been known for centuries in Japan. Formulated with sea-sourced active ingredients and developed under advanced Japanese technology, Spawake offers you effective yet pleasurable skincare solution to achieve healthy, glowing skin.
How it Works:
It is a retexturising cream mask that eliminates skin-dulling dead surface cells and impurities . It contains a mineral rich blend of Seaweed Extracts and Vitamin E to nourish and regenerate the skin.
Product claims: It deeply purifies the skin and gives a fresh, refined texture.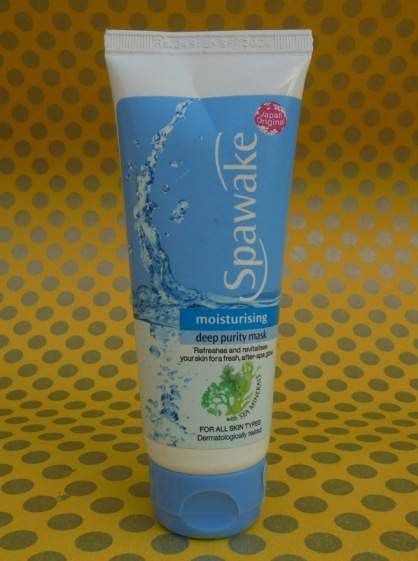 My Take on 'Spawake Moisturising Deep Purity Mask'
I have already reviewed four products of Spawake. I had a mixed experience with those products. The thing which I like the most about this brand is their ingredient list. They use very effective and exotic ingredients in their products. They contain the goodness of sea minerals which helps in refreshing the skin. So when I was asked to review few more products from the same range, I didn't think twice before saying a big yes!
Today I am going to talk about "Spawake Moisturising Deep Purity Mask". The name was enough to tempt me to try this mask. My life totally depends upon these types of ready to use face masks. I am too lazy to try making some face mask in the kitchen. So all I am left with is these kinds of face masks which not only show instant results but are hassle free and non-time consuming too.
I have this habit of keep on changing and trying new face masks. An attractive packaging with some interesting claims is what I need to add that product in the cart. After using one mask for couple of times, I move to next one and completely forget about the previous masks. My mother wants to kill me for this 'money wasting technique'.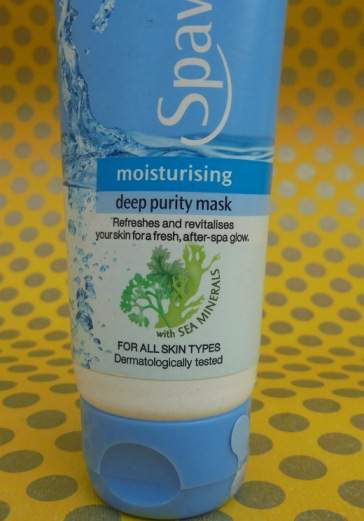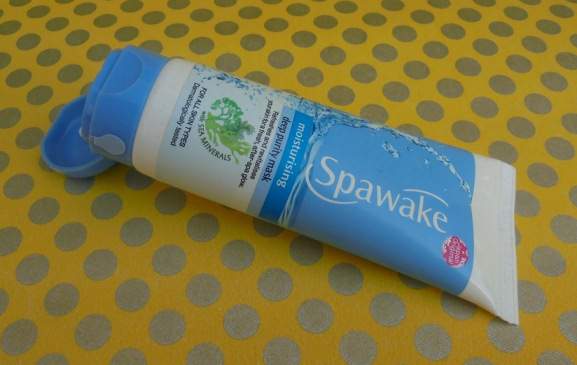 This mask comes in an opaque white colour plastic tube with a blue colour cap. The mask has sweet floral fragrance which makes you feel as if you are in a spa. It neither has thick nor runny consistency which makes it apt to apply on the face as it spreads easily on the face. I take a small amount and apply it on my clean face and neck and leave it on for 10-15 minutes. Though it is mentioned on the pack to leave it only for three minutes, but I leave it for few extra minutes so that my skin can get extra time to absorb all the benefits.
This mask has creamy texture so it does not make skin dry. After keeping it for few minutes, I rinse my face with plain water. I skip applying moisturizer as my skin feels so much moisturised and nourished post usage. I didn't notice any big change when I used it for the first time. But my skin looked much more radiant and healthy the next day. I woke up with pampered and healthy skin. My mother too got impressed with the results and she also tried this mask. The best part is that the glow remains there for 3-4 days.
It does not instantly show the results. It takes few hours to bring that healthy glow on the face. So, if you are in a hurry or if you have to attend some party and want instant results, then it's better to avoid this mask. Another problem which I faced with this mask is its scary and harmful ingredient list. It contains infinite number of chemicals which can harm our skin in the long run.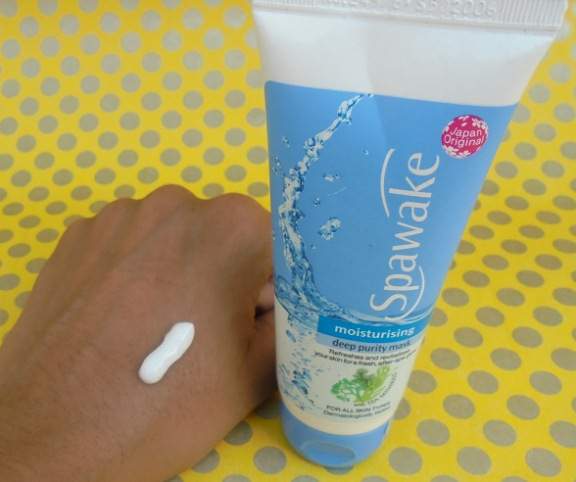 What I Like about 'Spawake Moisturising Deep Purity Mask'
– It contains Seaweed Extracts and Vitamin E.
– It does not make my face dry.
– Face looks healthy and nourished post usage.
– The effect remains for 3-4 days.
– It spreads easily on the face.
– It is very affordable.
What I do not like about 'Spawake Moisturising Deep Purity Mask'
– It takes some time to show result.
– It contains paraben.
– Availability is an issue.
Ingredients of 'Spawake Moisturising Deep Purity Mask':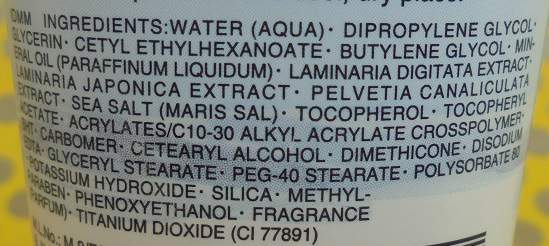 Price of 'Spawake Moisturising Deep Purity Mask': 249/- for 60 gm
Shelf Life of 'Spawake Moisturising Deep Purity Mask': 36 Months from the date of manufacturing
BABE Rating: 4/5
Final Words: Overall I am quite satisfied with this face mask and use it on weekends to pamper my skin. It helps in soothing the face, and makes it radiant & healthy. It has creamy texture so it does not make the skin dry. It brings a nice glow on the face which stays there for few days. You can surely give it a try, it will not disappoint you. But if you are in a hurry and want some instant magic on the face, then this is not for you. In case you are trying to avoid chemicals on your face, then this is definitely not for you.
You may also like reading these related topics
Innisfree Its Real Green Tea Mask Sheet Review
Blossom Kochhar Aroma Magic Anti Pigmentation Glossy Pack Review
Blossom Kochhar Aroma Magic Hydrating Seaweed Pack Review
Himalaya Herbals Fairness Kesar Face Pack Review