For me, skincare comes before makeup as I believe that flawless skin does not always need to be fed with chemically formulated products. I prefer skincare products that use natural ingredients since the benefits gained from mother nature are less likely to be achieved from other artificial products. This belief intrigued me to try Selia And Co Peppermint Green Tea Mask, Lavender Black Tea Mask. Before moving on to my review, let's have a look at the brand's claims.
What the product says
The Peppermint + Green Tea Mask is a gentle mask and perfect dull and uneven skin. The combination of green tea and peppermint balances skin tone and soften the appearance of blemishes. This superfood duo energizes dull skin and controls the secretion of excess skin oil to minimize clogged pores. Chamomile tones and promotes skin radiance and glow without harmful chemicals and parabens. 
Our Lavender + Black Tea Mask is super fine and can go deeper into pores to clear, draw out toxins and disinfect. Black tea contains natural vitamins and minerals to boost skin regeneration and promote blood circulation.  Recommended for normal to oily skin. From customer feedback, it also works wonderfully for sensitive, dry skin without causing irritation and skin redness.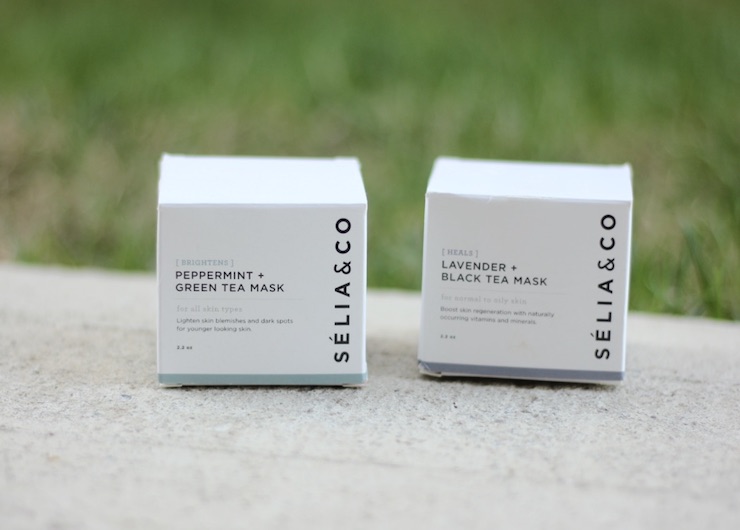 My take on 'Selia And Co Peppermint Green Tea Mask, Lavender Black Tea Mask'
To start with, let me give you a brief introduction of SeliaandCo. The brand makes skincare products that use mother nature's best resources and are as pure as they come. The formula contains natural ingredients in their rawest form working together with healing attributes of tea and clay for healthier, happier skin. Not only that, the products are made by hand in small batches in the brand's studio in New York. When I got to know about all this exciting stuff, I immediately decided to give the products a try.
Since I have combination to oily skin the has crossed the quarter mark I am trying the following two masks:
Peppermint + Green Tea mask- This is a brightening mask. As I am having sleepless nights these days so my skin was looking dull and tired. Peppermint's cooling sensation calms the skin and also helps in controlling oil secretion. Green tea, on the other hand, makes the skin firmer battling first signs of aging. Both these ingredient work together in balancing skin tone and brightening it up.
Lavender + Black Tea mask- It's a healing mask. Lavender helps in treating acne which is the main concern of oily skin types and black tea helps in fighting free radicals. Both these ingredients together unclog pores by drawing out impurities and harmful toxins. Thoroughly cleaned skin cells boost blood circulation and make the skin glow naturally.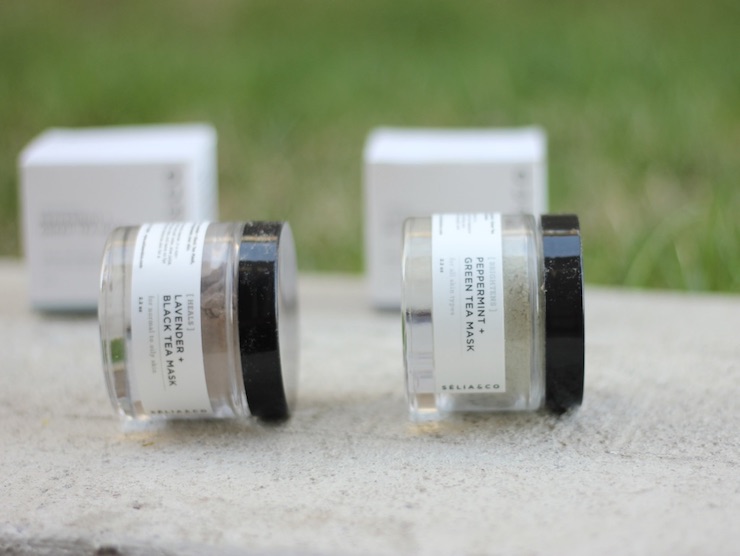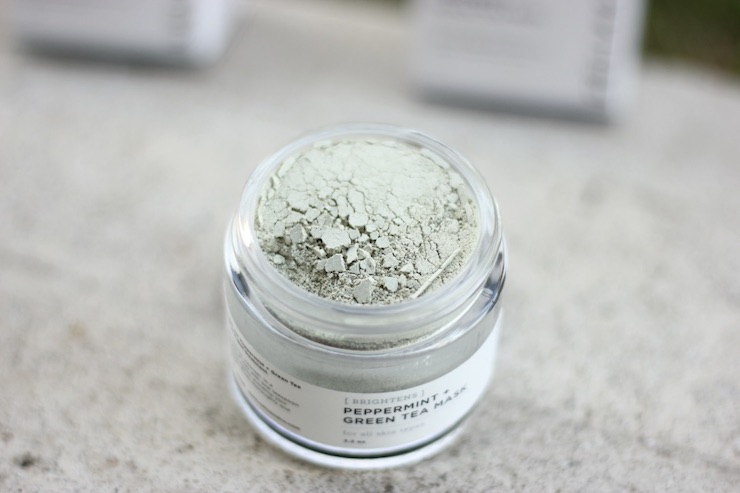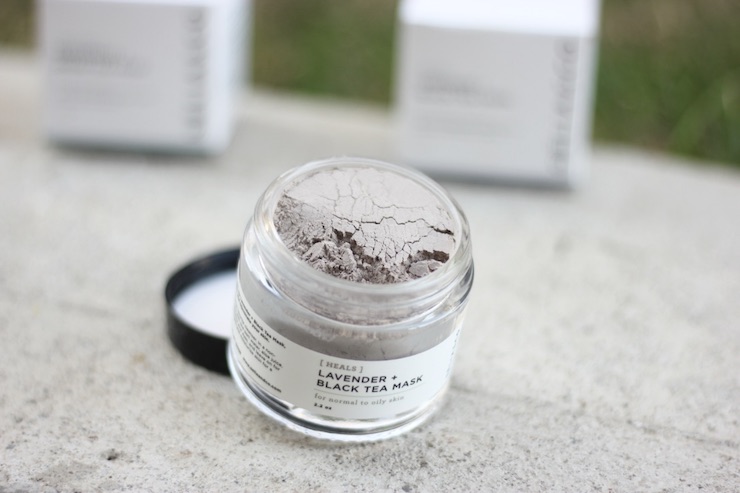 The masks come in transparent glass jars that are sturdy and convenient to carry anywhere, everywhere. The contents are in powdered form- Peppermint mask is in grass-green and the Lavender mask looks ashy-grey.
Directions to apply these masks-
1. Wash your face with your favorite cleanser.

2. In a non-metal bowl, mix 1 tsp of powder with 1 tsp of water, rose water, aloe juice, or honey.

3. Apply evenly, avoiding your eyes, and leave on for 10-15 minutes. You can apply the mask either using a flat brush or fingertips.

4. Rinse thoroughly and moisturize.
The Peppermint mask's cooling sensation provides great relief from the scorching sun. After a tiring day at work, it is an ideal way to calm the skin and restore the lost energy. Both the masks have a mild fragrance that refreshes the senses giving a nice spa-like experience. Plus, these masks work great on my acne prone skin. That is a huge benefit since my skin can glow now without any zits.
In fact, I was definitely in need of both these masks, and I cannot tell you how glad I am to have them in my routine. Since I needed to address all skin concerns, one thing that confused me was the frequency of application. I know multi-masking, (depending on the concerns you apply different masks on different areas of your face) but I am not much in favor of it. So, I started the full-face application repeating each mask on alternate days with a gap of 1 day and the result was outstanding. My skin looks a lot healthier and firmer. Now, when I get up in the morning I see glowing skin in the mirror, which I missed for last two years. If you follow me on Instagram, you would have seen my recent pictures where the high points of my face are glowing without a highlighter application. This is what I call flawless skin- a clean slate that does not require makeup to glow.
Things I like about 'Selia And Co Peppermint Green Tea Mask, Lavender Black Tea Mask'
– Formulated with natural ingredients.
– Since the mix is dry these masks have long shelf lives.
– Does not cause any breakouts on my acne prone skin.
– Thoroughly cleanse the skin.
– Boost blood circulation.
– Unclogs pores and makes the skin glow.
– Skin looks and feels healthier.
– Peppermint + green tea mask helps control oil secretion.
– Convenient travel-friendly packaging.
Things I do not like about 'Selia And Co Peppermint Green Tea Mask, Lavender Black Tea Mask'
– Absolutely nothing.
Price of the masks:
Peppermint + Green Tea Mask – $28 for 2.2oz
Lavender + Black Tea Mask- $28 for 2.2oz
Final Word- I am absolutely in love with these two masks. In just two weeks' time, they have made prominent improvement in my skin tone. It looks way healthier and plumper now. I am ecstatic to see the lost glow. Now, as my skin looks happy I feel confident and my mornings are much better. I would definitely reorder these wonder masks and also recommend to others as well. If you wish to order follow this link.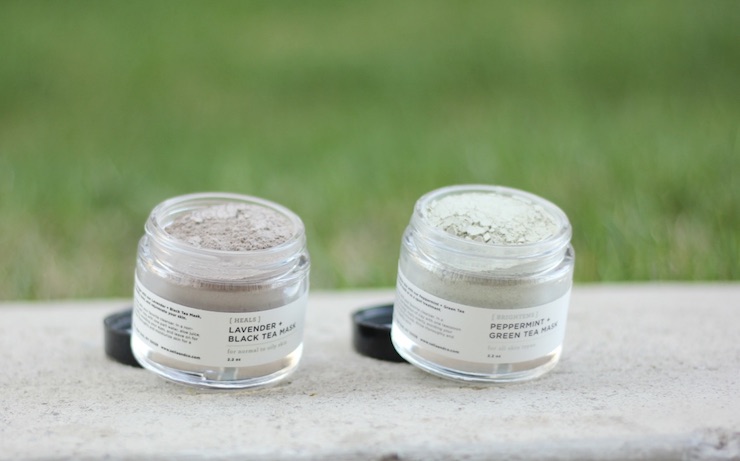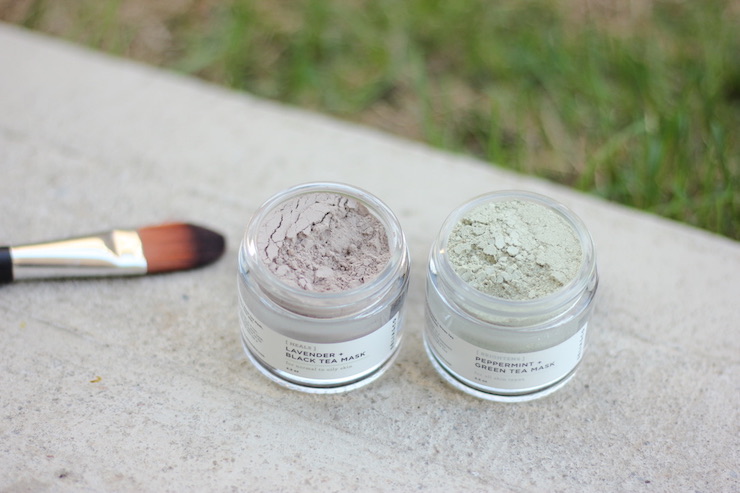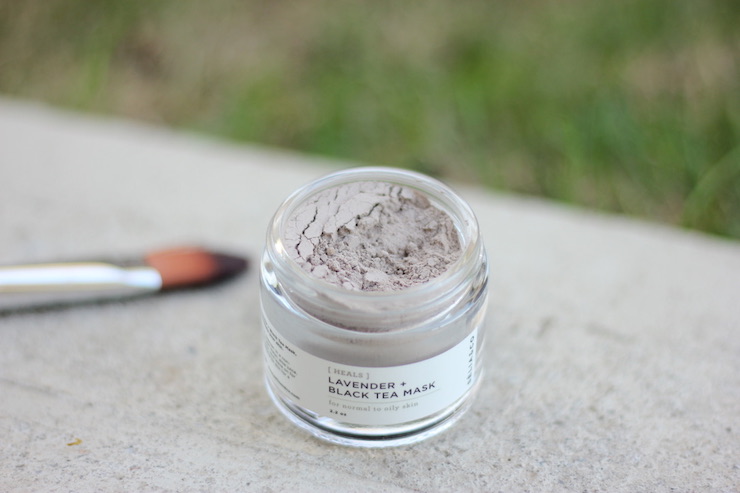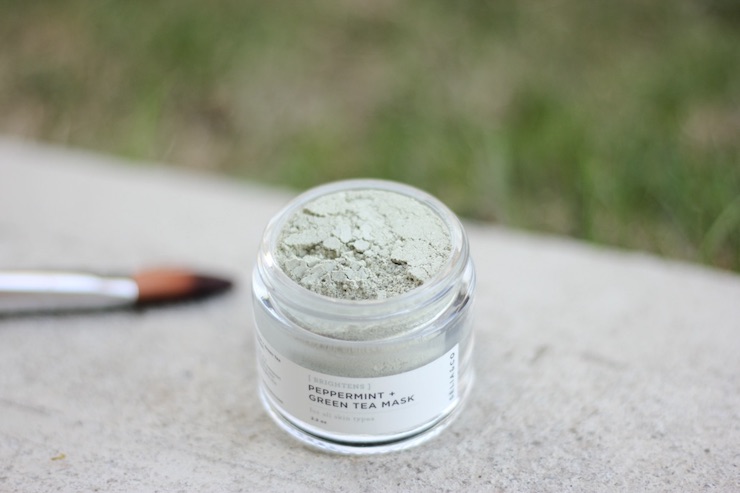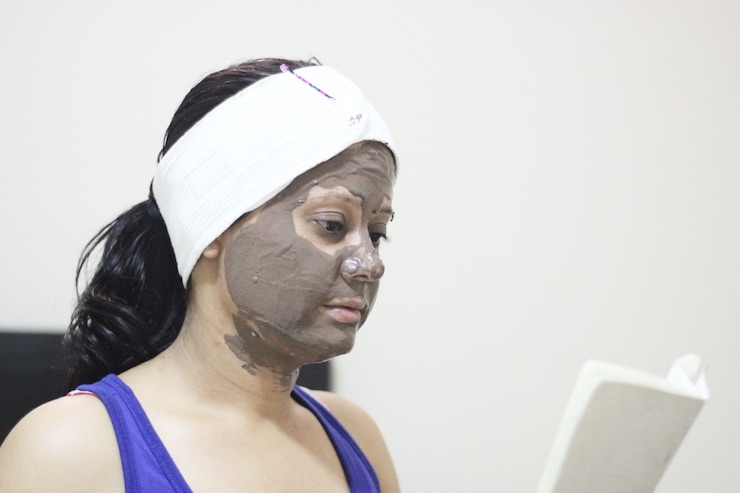 You might also like reading these related topics
Lotus Herbals claywhite black clay skin whitening face pack review
QV Face Purifying Mask Review
Patanjali Multani Mitti Face Pack Review