My skin has been getting a lot dry and flaky these days. Even after moisturizing it a number of times in a day it still used to look dehydrated. It was a high time when I got QV Ultra Calming Moisturiser. Immediately, I started using it as it claimed to provide ultra moisture. Now, I have been using it for over two weeks now and ready to share the review. Let's see how I find this moisturiser.
What the product says

The QV Face Ultra Calming Moisturiseris a non-greasy & lightweight formula designed for irritated and sensitive skin.Use QV Face Ultra Calming Moisturiser daily for 24-hour hydration leaving your skin feeling refreshed and hydrated. Also suitable for use under makeup.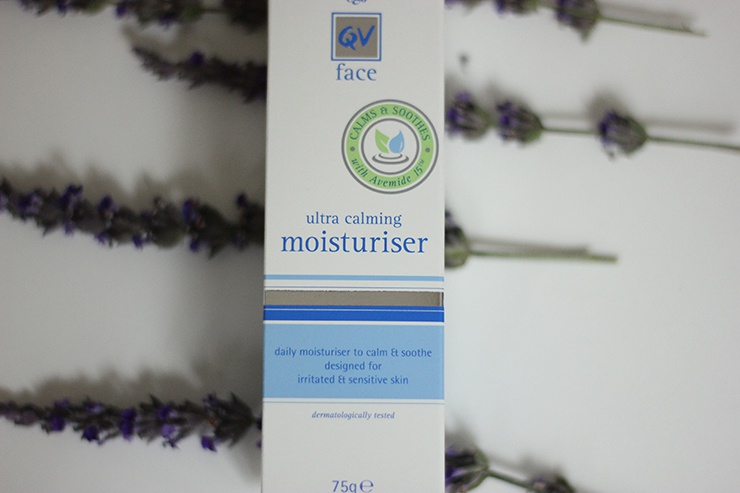 My Skin Type- Combination to Oily
My take on 'QV Ultra Calming Moisturiser'
The moisturiser is packed in a white colored squeezable tube. It has a screw cap that keeps the contents safe from spilling. The back of the tube contains the usage directions and description of the product. As it is a 75g tube so it can be easily carried in hand luggage while air-travelling. Overall, the packaging is simple, hygienic and convenient to use.
It is color-free moisture. That being said, it is white in color and has smooth creamy texture. Initially, it feels heavy and greasy between the tips of the fingers but the moment it comes in contact with the skin it melts like butter on a hot toast. Also, no fragrance thing serves as an add-on for people with skin problems. Plus, as it is dermatological tested I assume it is safe for all skin types.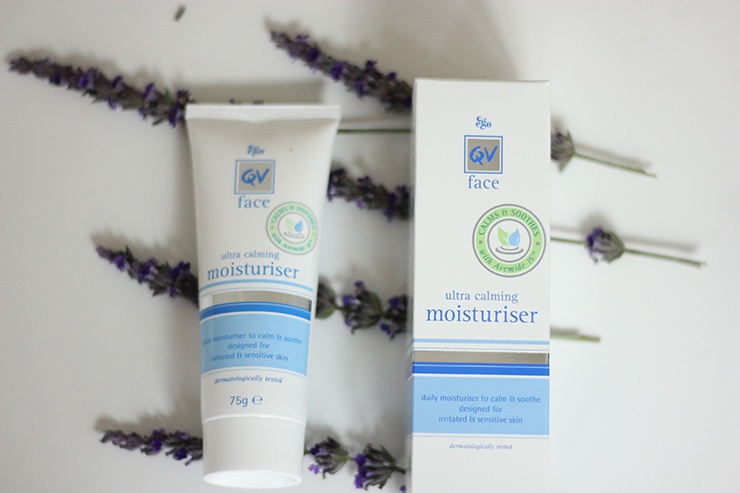 Usually, I prefer my day moisturizer to have SPF but even if it does not have an SPF I mix the moisturizer with SPF sunscreen before slathering it on the skin. If you already have a sunscreen I would suggest going for an SPF free moisturizer. It works both day and night, and that ways you do not need to spend extra money in purchasing the night cream. In case, you do not have a sunscreen try to go for a moisturizer that includes SPF. Now, coming back to the review… so as this one does not have SPF so for the day I mix it with SPF sunscreen and for the night I just apply it as is.
It is a water based moisturizer so feels light on the skin. Initially, the skin feels a bit sticky but a few minutes after the application it goes as if nothing has been applied on it. I apply it on clean face in circular motion. It takes some time to completely sink into the layers and once that's done all that is left behind is well moisturized soft skin.
The 24-hour-moisture thing is too much to expect from a moisturizer. On my combination to oily skin, the QV Ultra Calming Moisturiser provides 6-7 hours moisture at a stretch, after which I need to reapply it again. One tip to lock the moisture is to apply the moisturizer within 3 minutes of cleaning the face. This helps in restoring skin's own oils, along with providing external hydration.
This moisturizer is suitable for all skin types. It is value for money as you only need a very little quantity to keep the skin moisturized.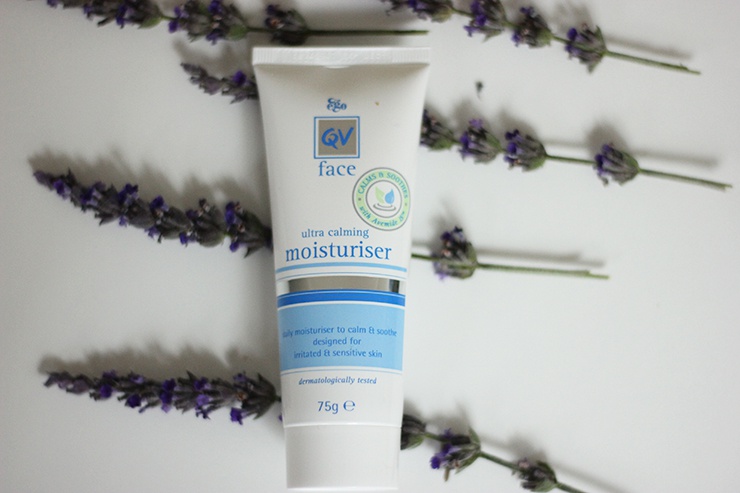 Things I like about 'QV Ultra Calming Moisturiser'
– Less is more.
– Makes the skin soft and smooth.
– It does not cause skin breakouts.
– Suitable for day and night time.
– It does not make the skin greasy.
– Fragrance-free.
– Appropriate for all skin types.
– It can be used on under eye area.
Things I do not like about 'QV Ultra Calming Moisturiser'
– It does not provide 24 hour moisture.
Price of 'QV Ultra Calming Moisturiser'- Around AUD 15
Ingredients of 'QV Ultra Calming Moisturiser'
Aqua (Water),ParaffinumLiquidum,Glycerin, Cyclopentasiloxane (and) Cyclohexasiloxane,Disodium Lauriminopropionate, Tocopherol Phosphates,Cetearyl Alcohol,Isopropyl Myristate,Ceteareth-20,HamamelisVirginiana (Witch Hazel)Water, Niacinamide,Panthenol, Cetyl Alcohol, CetearylOlivate (and) SorbitanOlivate, Avena Sativa(Oat) Kernel Extract,Xanthan Gum, Sodium PCA, Methylparaben,
Propylparaben,Citric Acid, CarthamusTinctorius (Safflower)Seed Oil, Benzoic Acid,Potassium Sorbate.
Final Word- Appropriate for all skin types, QV Ultra Calming Moisturiser is fragrance and color free. This means it does not contain any unnecessary chemicals which might cause harm to the skin. That being said, it is dermatologically tested and designed for irritated/sensitive skin. The absence of SPF makes it ideal for both day and night time usage. If you already have an SPF sunscreen I would recommend trying out this product as it suffices to skin needs, especially in this cold season.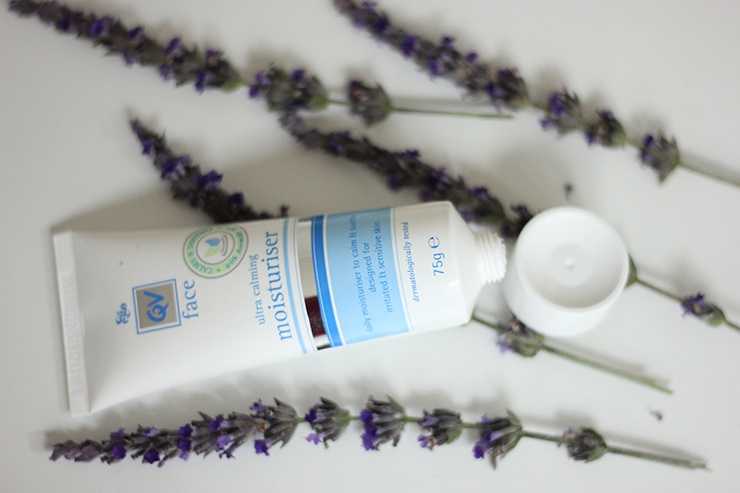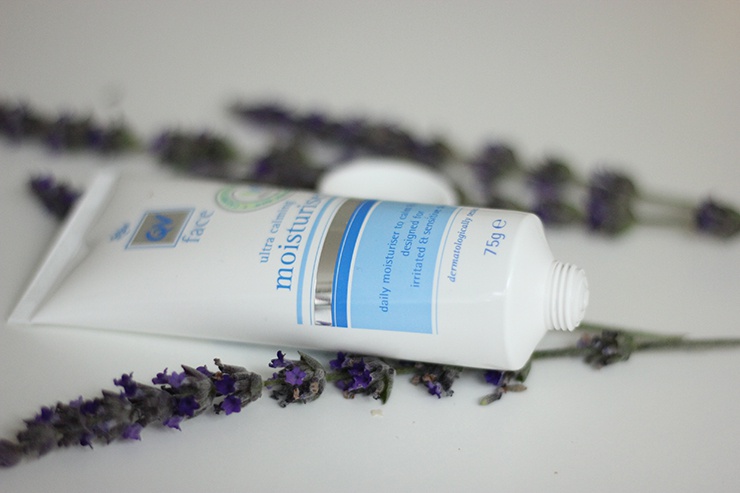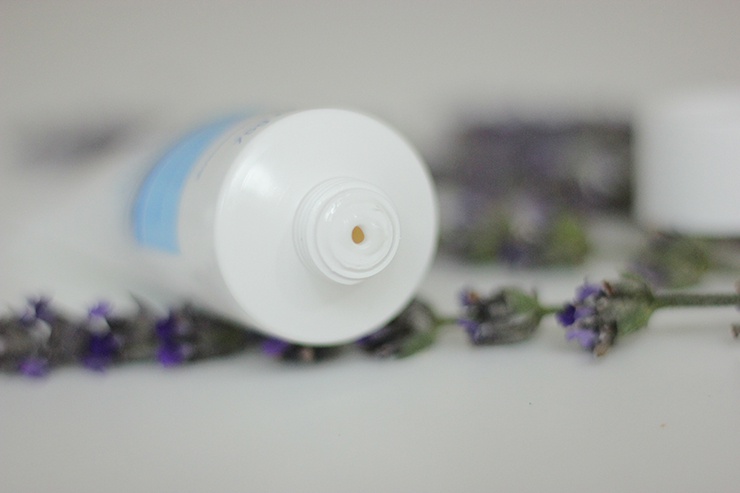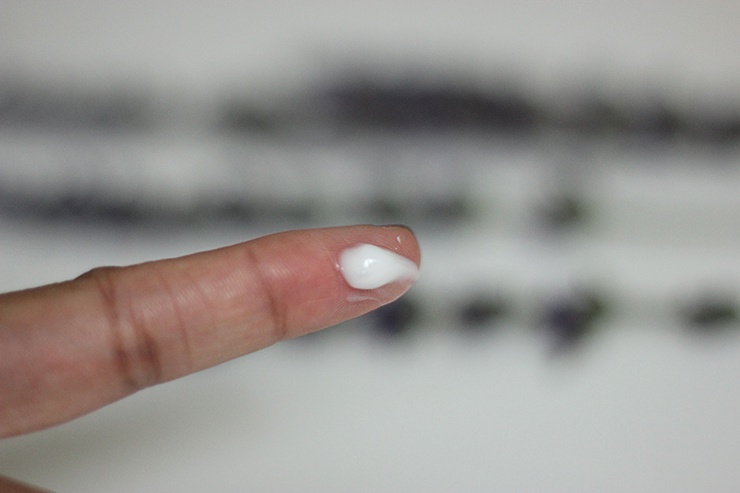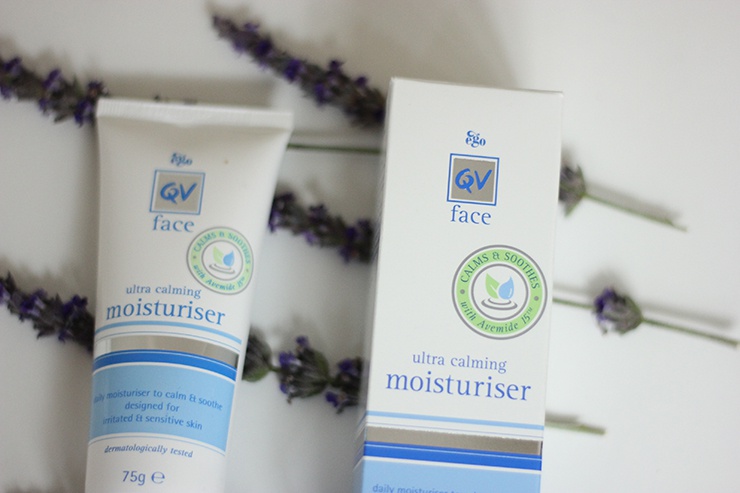 You might also like reading these related topics
Innisfree Orchid Enriched Cream Review
Organic Harvest Activ Blush Shine And Glow Cream Review
Himalaya Herbals Oil-Free Radiance Gel Cream Review
The Body Shop Seaweed Mattifying Day Cream Review
The Body Shop Tea tree skin clearing lotion review
L'Oreal Paris Youth Code Youth Boosting Cream Day For Early Signs Of Ageing