Those five days of the month can be tough. The fatigue, the discomfort and the fear of staining can be continuous worry in those special days! But with the New Whisper Ultra Soft 2X Softer Pads, I'm here to tell you about a new softness when it comes to your periods. Keep reading to know my experience with these new sanitary pads on the block.
What the product says
Get superior long lasting period protection with Whisper Ultra Clean sanitary napkins which feature unique design with superior protection that locks up to 100% wetness and even locks odor! The Whisper Ultra Soft sanitary pads with wings keep you comfortable and active all day long. For extra gentleness on your skin, Whisper Ultra Soft pads are two times softer**, are nearly 20% longer* and have soft pores that drive liquid to the core and lock it away, so you have extra coverage and long-lasting protection throughout the day. With the Whisper Ultra Soft Large sanitary pads, your skin gets all the pampering it needs and you get all the confidence you deserve!
• Soft Cottony Top sheet – gentle on skin.
• Super Absorbent Core – absorbs at the center.
• Nearly 20% longer (284mm)*, helps provide more coverage.
• It Locks 100% wetness.
• Gives extra coverage with long-lasting protection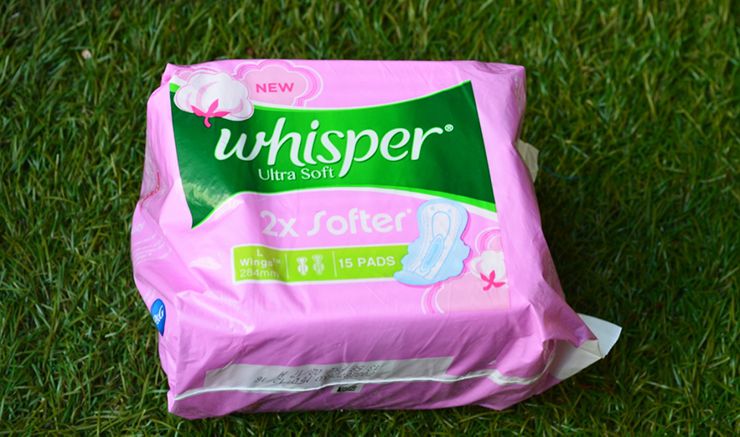 My take on 'New Whisper Ultra Soft 2X Softer Pads'
Skin rashes and leaking are two of the biggest problems of cycles, and the New Whisper Ultra Soft definitely addresses both concerns. The extra-soft cotton cover is a good way to keep you dry and thus avoid skin irritations caused by sweat and dust. The fact that it is extremely light also adds immensely to the comfort of moving around.
The New Ultra Soft is 2x longer – great protection for all the different types of flow. The wider back is an absolute savior for those heavy-flow nights and highly active days when you just have to run around. Because after all, no meeting or deadline would consider your menstrual cycle as a problem!
Being comfortable during your periods is absolutely important and possible too. When your periods are in town, you can go about your routine as you normally do. Forget about skipping the gym, the new Ultra Soft gives you the confidence to jump into your workout with added vigor. But remember to get your rest! Are you a nervous sleeper during your period? Do not miss out on your dedicated sleep for the night because of your periods. Just put on some fresh New Whisper Ultra Soft napkins, forget your worries and say hello to your world of dreams!
So, don't let your periods get you down. We are super-women who rock the cradle and rule the world too – even on our periods!
What I like about 'New Whisper Ultra Soft 2X Softer Pads'
– Unlike other sanitary pads, these have soft cotton top sheet.
– Feel soft and comfortable.
– Do not cause any rashes or itchiness.
– Do not move even while brisk walking or running.
– Give a dry feel for long time.
– Long length and wide back makes them last long and absorb more.
– The pink packaging.
What I do not like about 'New Whisper Ultra Soft 2X Softer Pads'
– Absolutely nothing.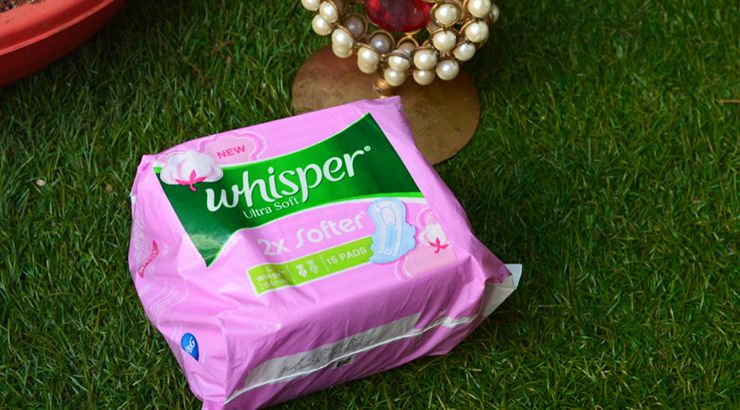 Price of 'New Whisper Ultra Soft 2X Softer Pads'- Rs 64 for 7 pads
Final Word- Overall, I absolutely like New Whisper Ultra Soft 2X Softer Pads. The top cotton sheet is a huge relief from the synthetic ones and provides great comfort too. The longer length and wider back make the pad absorb more, and thus, are helpful in those heavy flow nights. Now, I can sleep without worrying about staining and rashes. Whisper is one of the most trusted brands when it comes to sanitary pads, and I happy that their new launch is an even improved version of the existing ones. I would highly recommend these new pads for the comfort and relief they provide.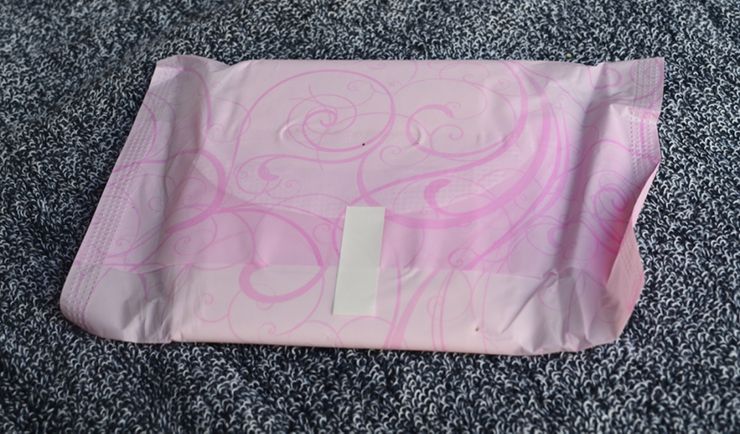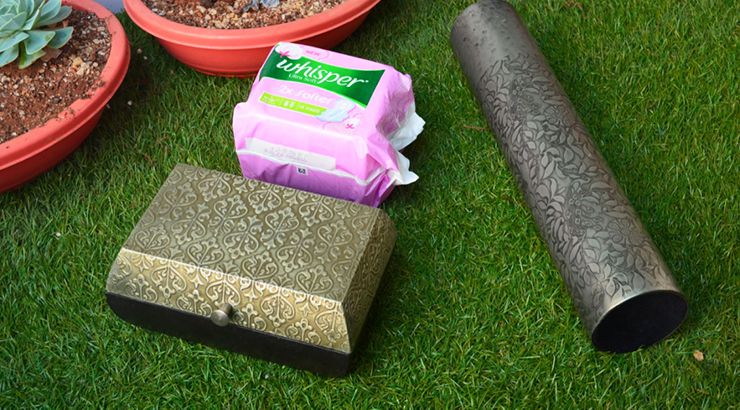 You might also like reading these related topics
Bliss Of Earth Daily Fresh Panty Liners Review
Everteen Natural Cotton Sanitary Napkins Review
Everteen Natural Intimate Hygiene Wipes Review