Today, I am putting forth my experience with 'Neemli Naturals Bengal Gram Exfoliator'. I got this product in my July Fab bag, and was really excited to try it out. Packs like this never fail to catch my attention, and that was the reason why I tried it so soon. It is made of natural ingredients that are known for their efficacy on human skin. Let's quickly jump to the review part.
What the product says:
A complete herbal cleanser and polisher. This invigorating face and body wrap is packed with traditional herbal ingredients that promote healthy and fresh skin.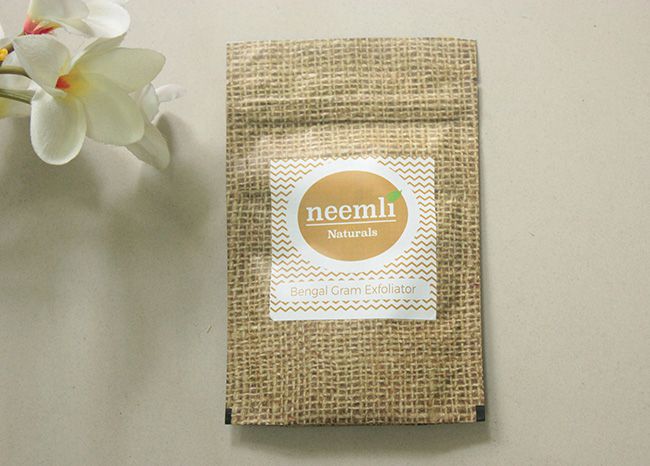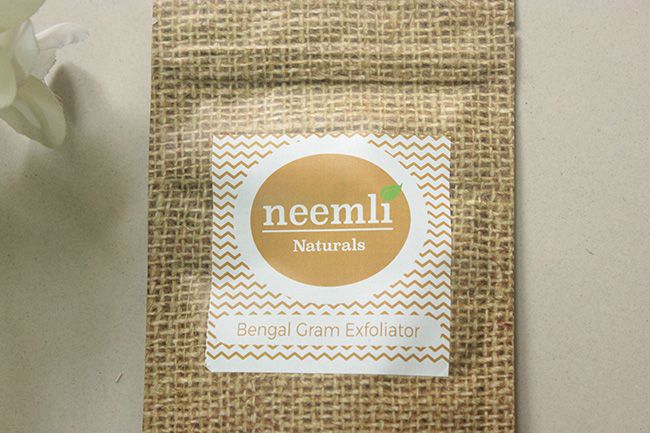 My take on 'Neemli Naturals Bengal Gram Exfoliator'
The exfoliator comes packed in a waterproof packaging that looks like it is made of jute but is actually a matte-plastic cover. The packaging is quite decent, and has a lot details such as ingredient list, usage instructions, etc mentioned on it. The packet is lightweight and spill-proof, and can be easily accommodated in any corner of the handbag. After opening the pack, one can either keep the remaining contents placed in this air tight packet itself or transfer them to a jar. In my opinion either ways it won't make a difference as the content will be safe at both the places.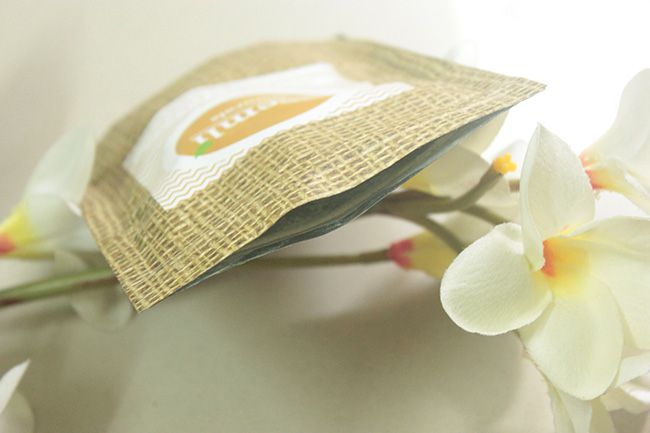 It is a yellow colored powder, which looks and feels similar to besan. Turmeric powder, fuller's earth (multani mitti), besan and sandalwood powder are its main ingredients. I am not sure if they have put any preservatives or anything to make the storage long lasting- nothing of this sort is mentioned in the ingredient list. However, all these ingredients have been in use since ages and are considered very beneficial for human skin. Every ingredient benefits the skin in its own way, and their cumulative effect is always marvelous unless the skin is allergic to one or other ingredient.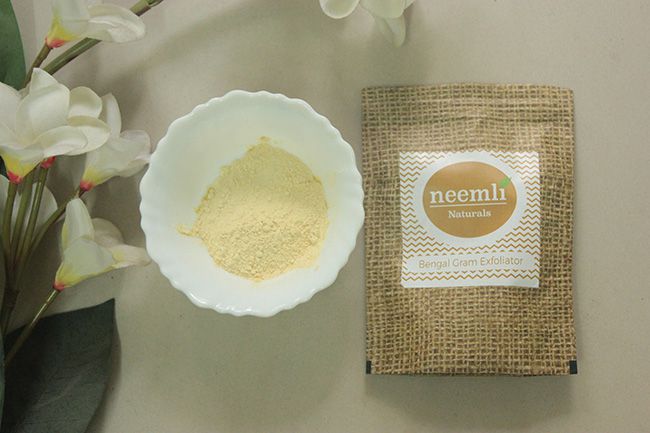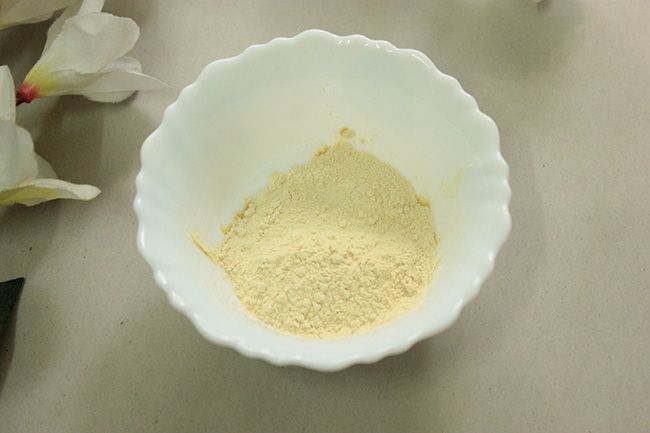 For usage, I take one table spoon of this powder and mix it with rose water. Depending upon your skin type you can choose any of the liquid mediums such as raw milk for dry skin type and rose water + lemon juice for oily skin. You can also use curd to make the paste more smooth and effective. Once the paste is made, I keep it aside for 5-10 minutes to let the ingredients mix together, and then apply it evenly all over the face. This pack dries too fast – on my oil skin it takes 7-10 minutes to get completely dry. I do not like face packs to dry on my skin so in order to postpone the drying stage I prefer applying a thick layer. I keep it on for maximum 12-15 minutes before washing it with regular water. It takes little time to get off the skin completely, so I recommend applying this pack before shower as the residuals will be dissolved in that time and can be easily removed.
It instantly softens the skin and brightens up the complexion. The consistent usage removes tan and heals the skin. And as it contains natural ingredients, it does not have any side effects. This pack can be easily made at home as and when required, and thus can be freshly prepared & used. But if you cannot easily find these ingredients around you can use this readymade exfoliator.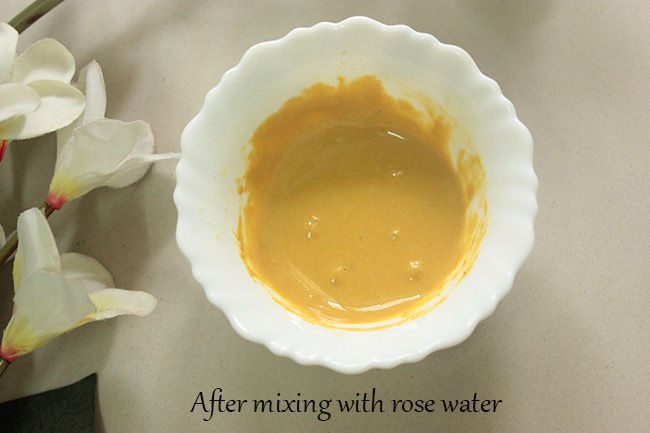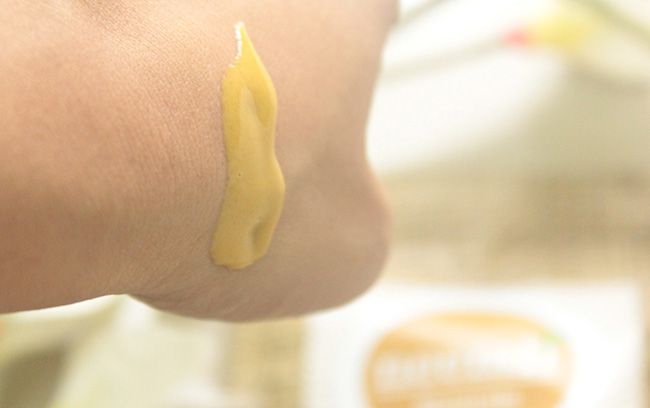 What I like about 'Neemli Naturals Bengal Gram Exfoliator'
– Made of natural ingredients, which are beneficial for the skin.
– Easy to apply.
– Softens and brightens up the skin.
– Turmeric powder helps in healing of skin.
– Removes tan and evens out skin tone.
What I do not like about 'Neemli Naturals Bengal Gram Exfoliator'
– Pricey
Price of 'Neemli Naturals Bengal Gram Exfoliator': Rs 425
BABE Rating: 4.5/5
Final Word: Neemli Naturals Bengal Gram Exfoliator is made of natural ingredients that are beneficial and safe for the skin. It helps in removing tan, clearing blemishes and evening out skin tone. Its consistent usage also gets rid of dead skin cells, thereby resulting in softer and healthier skin. It is slightly pricey considering the overall quantity and ingredients list. If you can easily find these ingredients in your nearest grocery store I would suggest making a fresh pack every time otherwise you can buy this readymade pack as the benefits are not to be missed.
You might also like reading these related topics:
5 Homemade Besan Face Packs For Soft Glowing Skin
Homemade Multani Face Packs For Acne-Free Fair And Glowing Skin