We keep doing our daily chores but seldom care about our hands that go through numerous chemicals put in detergents, hand washes, makeup products, etc. Result is dull lifeless hands that are prone to premature ageing. The solution to this omnipresent problem is 'hand cream' that takes care of our hands while we keep living the way we ought to. Keeping that in mind, I bought Natio Wellness Intensive Hand Cream couple of months ago. And now as I have used it for ample while, I feel it is time to share the review. Read to know my experience with this hand cream.
What the product says:
Rich creamy formula to soften and help visibly reduce the appearance of age spots. Softens hands and helps visibly reduce the appearance of age spots. It is enriched with Pomegranate, Ginger and Vitamin C to help diminish the appearance of spot discoloration.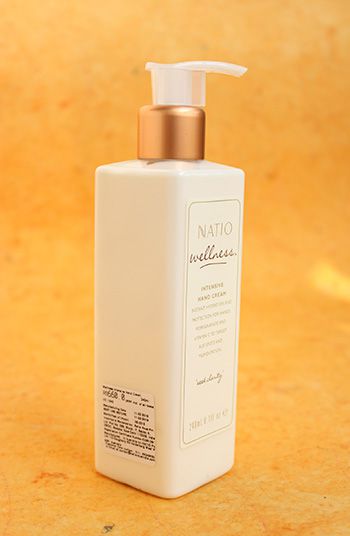 My Take on 'Natio Wellness Intensive Hand Cream'
Natio wellness intensive hand cream is housed in a tall rectangular plastic bottle. It is a transparent bottle with a pump. The dispenser oozes out the exact required quantity not leading to any wastage. Plus the sealing cap near the pump ensures that the bottle stays properly closed, and thus prevents spillage. Though this is a big bottle that might not be a good fit for travelling but as its pump is convenient the contents can be easily transferred to a travelling container.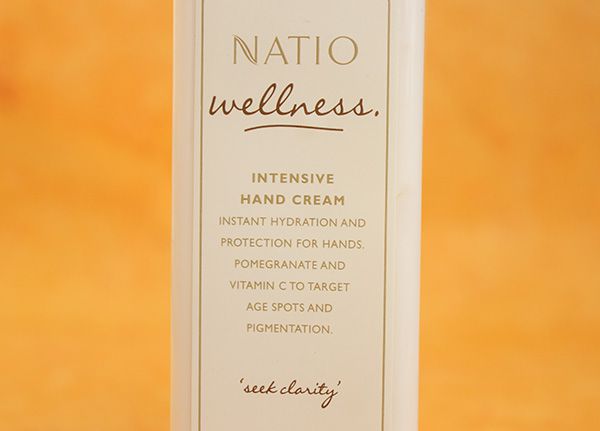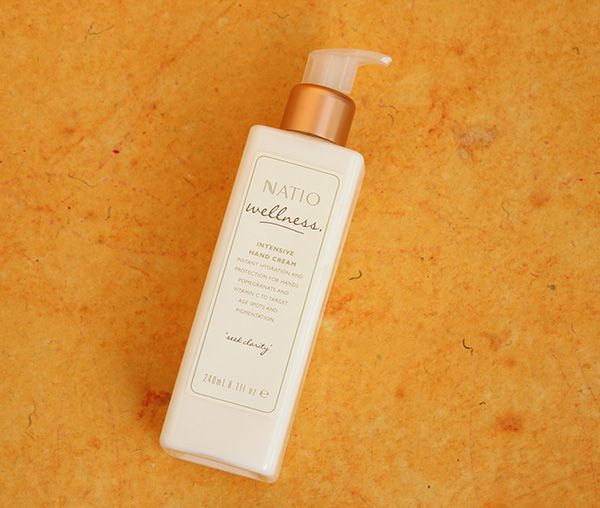 It is an off-white color cream with semi-thick consistency. Being housed in transparent bottle, you can easily keep a watch on the quantity left. It has an undetectable fragrance that is not at all bothersome. I could not exactly figure out if the fragrance is more towards herbal or chemical side, but what is even more important is that the fragrance is mild and easily tolerable. Initially it smells like citrus fruits (orange mainly) but after some time the tinge subsides leaving behind an unknown mild scent.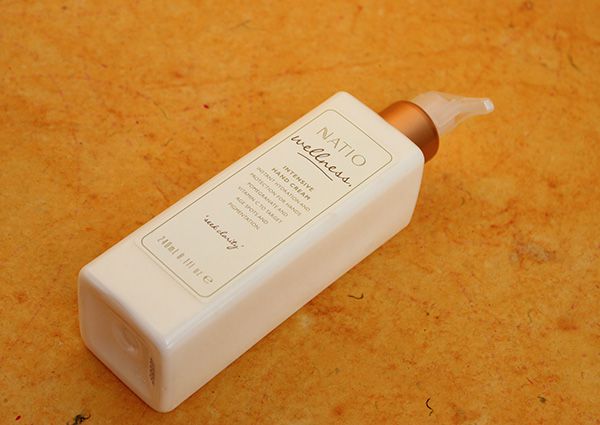 For the semi-thick consistency I was expecting it be sticky and stubborn while getting inside the skin. Contrary to my expectations this intensive hand cream proved non-sticky and quick to penetrate into the hands. Just moments after the application, the stickiness dissipates and hands feel softer without any greasiness. Above all, a very little quantity is required for one time use. It does not even call for a full pump, I just press it half way down & it oozes out enough cream to suffice both hands. The citrus fragrance lingers on for couple of minutes before succumbing to an unfamiliar but gentle fragrance.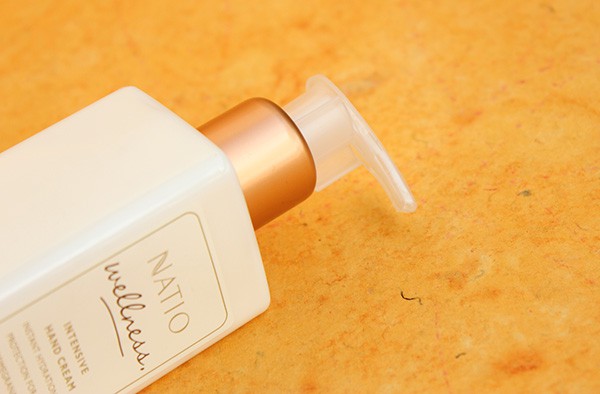 As far as the efficacy is concerned, the results are immediately visible. The moments after it gets absorbed into the skin hands feel softer and hydrated. And as it does not leave any greasiness behind the softening effect feels even more appealing. This is an antioxidant rich cream that helps in healing dry chapped hands and also adding life to dull skin. I have been using this hand cream for over three months now and my hands look and feel much better from what they were before I started using this cream. Its night time application is a must as doing so feeds the hands for long duration and gives them more time to recuperate.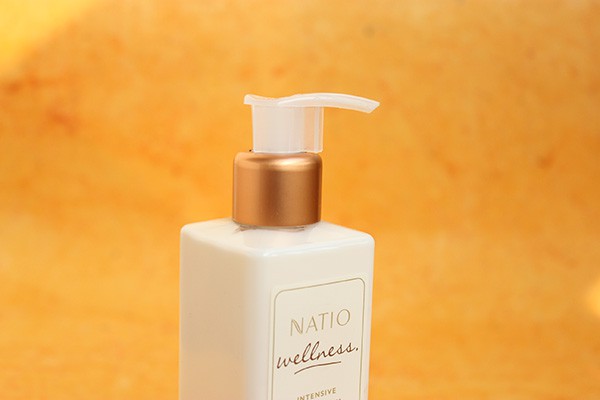 What I like about 'Natio Wellness Intensive Hand Cream'
– Convenient, spill-proof packaging.
– Mild citrus(y) fragrance.
– It does not feel heavy or sticky.
– Quickly absorbs into the skin.
– Immediately makes hands softer.
– Consistent usage heals dry chapped hands.
What I do not like about 'Natio Wellness Intensive Hand Cream'
– Slightly expensive.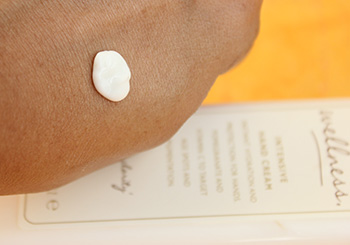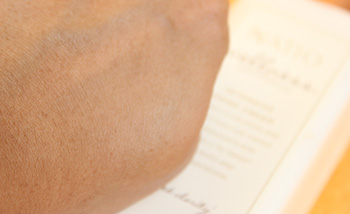 Price of 'Natio Wellness Intensive Hand Cream': Rs 660 for 240ml
Shelf life of 'Natio Wellness Intensive Hand Cream': 3 years from date of manufacturing
Ingredients of 'Natio Wellness Intensive Hand Cream':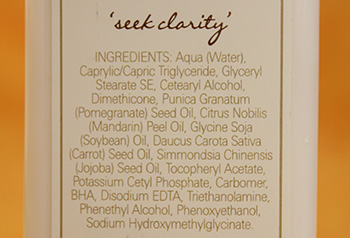 BABE Rating: 4.75/5
Final Word: Natio Wellness Intensive Hand Cream is enriched with antioxidants to reduce advent of age spots and save from environmental stress. It quickly absorbs into the skin leaving no stickiness behind but softer hands. Regular usage, especially at night time, can rejuvenate dry dull hands. Also, if used over a period of time it leads to visible softness and improved skin health.
You might also like reading these related topics
Innisfree Jeju Daphne Blossom Hand Cream Review
Balance Me Rose Otto Hand Cream Review
Balance Me Super Moisturizing Hand Cream Review
Blossom Kochhar Aroma Magic Hand cream review
Eva Pretty Nails Hand and Nail Manicure Kit Review
Neutrogena Norwegian Formula Hand Cream Is Perfect For Dry Hands
The Body Shop Hemp Hand Protector Review