Innisfree jeju volcanic pore scrub foam is my third product from jeju volcanic series. Actually, I did not intend to get this scrub as I prefer non-foaming scrubs, but mistakenly it became a part of my skin care collection. Being an experiment lover, I thought to give it a try along with other products of this range. Now, I have been using for last 1.5 months; it is time to share the experience. Let's go through the review.
What the product says
Scrub foam that removes dirt from pores and exfoliates dead skin cells with volcanic clusters
1. This scrub foam effectively removes dirt and dead skin from pores in only 1-2 uses a week.
2. Jeju volcanic cluster with strong sebum absorption
Natural Jeju volcanic clusters and red clay are some of the best ingredients for cleaning pores.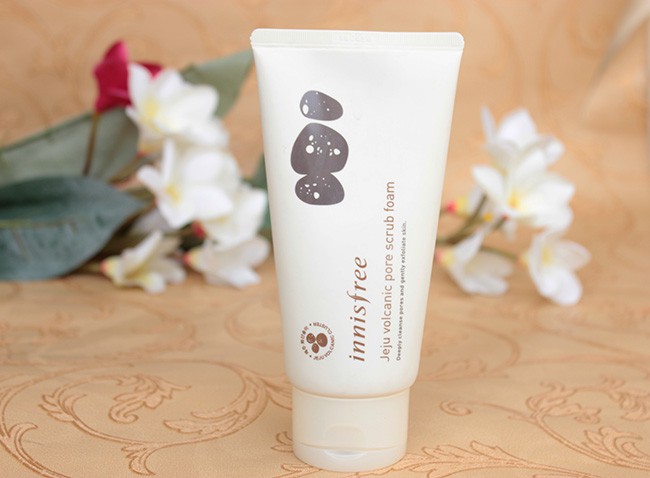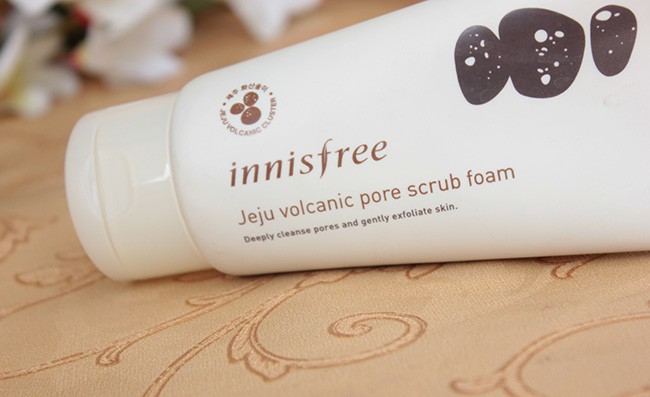 My take on 'Innisfree Jeju Volcanic Pore Scrub Foam'
Its packaging is quite similar to Innisfree jeju volcanic pore cleansing foam, and that led it make a room in my skin care collection. The only difference between the packaging of these two products is the yellow highlighting on cleansing foam. Except that they have the same background color, shape and size. So if you do not pay attention to the title of the product there is high probability that you end up buying the wrong one. If you have both these products, always double check you are using the one you would want to.
If you have not read cleansing foam's review let me give a brief about the packaging. It is an easy-to-squeeze flip open tube. The cap is what I am not satisfied with as it never shuts properly, but the good thing is as it has thick consistency so the contents do not come out. That's if you are keeping it static on the shelf. For travelling purpose I would pack it in a separate poly-bag to mitigate the risk of spillage. Cap problem might only be with this lot, in any case, before you purchase it from the store ensure that it shuts properly.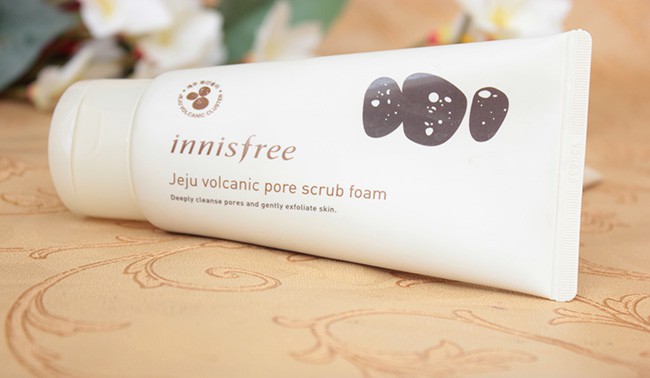 It is a beige colored scrub with two types of particles – white and brown. White particles are quite minuscule and dominating ones, brown particles are bigger than white ones but their density is quite low. I would say it is the white particles that do most of the scrubbing. Nonetheless, both these particles feel gentle on the skin. If I compare the texture to that of my last scrub, Innisfree scrub foam has way mild texture. Being gentle, it makes a nice option for daily or once in 2 days scrubbing regime. For weekly scrubbing I would rather rely on bit more textured scrub. Until I do not feel scrub particles working on my skin I am not satisfied with the outcome. On the contrary, for regular scrubbing this is an appropriate scrub.
It has mild flowery fragrance that feels refreshing. As it is a foaming scrub so it creates abundant lather. I love using foaming cleansers in summer season, but for scrubs I prefer non-foaming ones as I feel foam reduces the scrubbing effect of infused scrub-particles. Because of foam it feels more like a foaming cleanser than a scrub. However, the positive side of this product is its awesome control on sebum. I have oily skin that becomes oilier in summers; this scrub helps in controlling oil secretion and keeps the skin matte for long hours. It deep cleanses the skin, unclogs pores and leaves it fresh and smooth. Being oily, my skin is prone to breakouts but luckily this scrub has not shown adverse effects.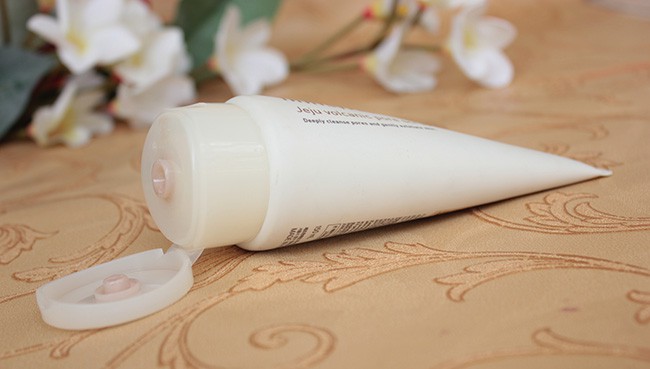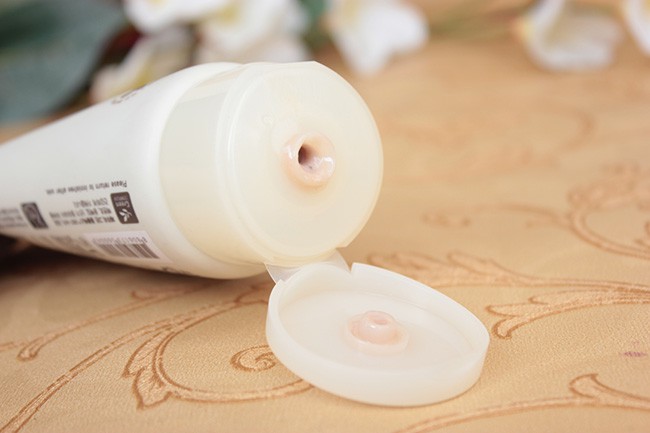 It is suitable for combination to oily skin types. On normal to dry skin it might cause over drying so you might want to give a thought on the suitability factor before purchasing. It is available at Innisfree store and few chosen online marketplaces.
What I like about 'Innisfree Jeju Volcanic Pore Scrub Foam'
– It is a mild scrub that can be used every other day.
– Soothing flowery fragrance.
– Thoroughly cleanses skin and unclogs pores.
– Controls sebum, thus mattifies skin.
– Leaves skin fresh and smooth.
– Does not cause skin breakouts.
What I do not like about 'Innisfree Jeju Volcanic Pore Scrub Foam'
– Creates too much foam which lessens the scrubbing ability.
– Might not be suitable for normal & dry skin types.
– Might be too mild for some people.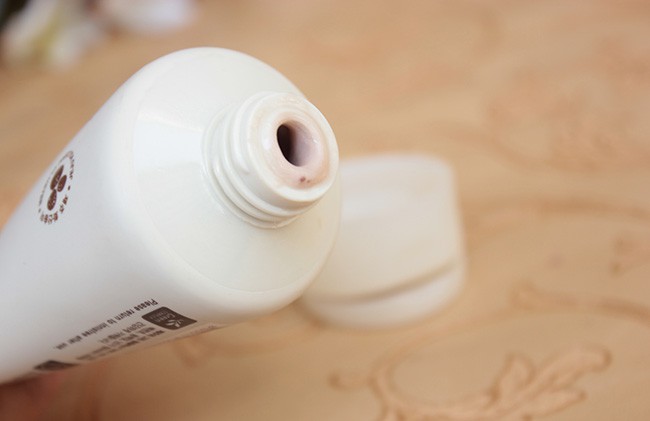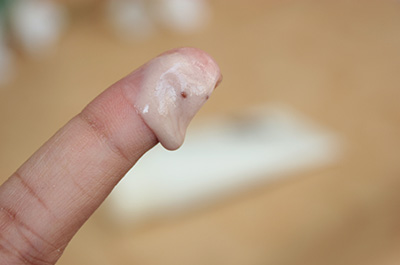 Price of 'Innisfree Jeju Volcanic Pore Scrub Foam': Rs 650 for 150ml
Shelf life of 'Innisfree Jeju Volcanic Pore Scrub Foam': 2 years
Ingredients of 'Innisfree Jeju Volcanic Pore Scrub Foam'

BABE Rating: 3.5/5
Final Word: If you have combination to oily skin that needs mattifying scrub you can count on 'Innisfree Jeju Volcanic Pore Scrub Foam'. In not just controlling sebum, it also helps in unclogging the pores and making skin squeaky clean. It removes dirt particles and helps the skin cells grow. For summers, it is one of the nice scrubs to control unnecessary sheen. If you have shine or greasiness issues you might want to give this a try.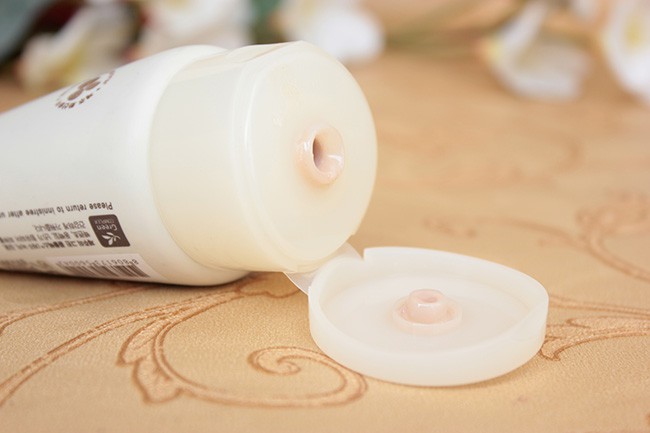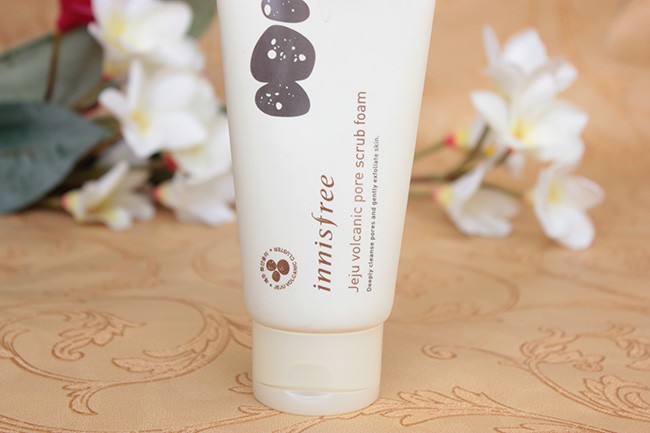 You might also like reading these related topics
Innisfree Jeju Volcanic Pore Cleansing Foam Review
Innisfree Jeju Volcanic Pore Toner Review
Clinique Exfoliating Scrub Review