I mentioned in one of the previous posts that I hit a jackpot when my husband surprised with skin care products from Clinique. I was head over heels by both the sweet gesture and products he chose for me. I have already reviewed Clinique clarifying lotion 3 and today I will be sharing my experience with Clinique Exfoliating Scrub. Read on to know if my experience is as sweet as the surprise-feeling.
What the product says:
Skin-clearing, water-based scrub for strong, oily skins. De-flakes, refines, and softens tiny lines. Leaves skin refreshed.
How to use:
• Use once a day, in the morning
• Massage gently over wet skin, avoiding eye area.
• Do not apply to active breakout.
• Rinse thoroughly; pat skin dry.
• TIP: Avoid eye area and lips.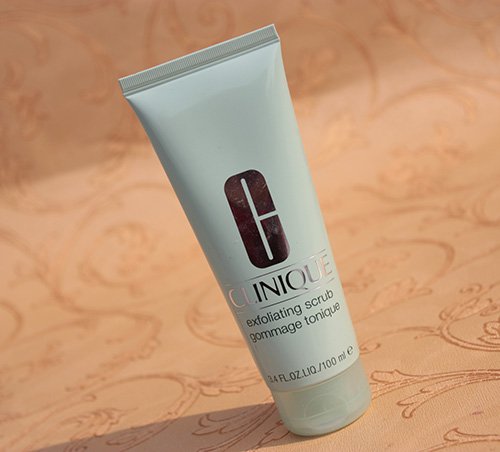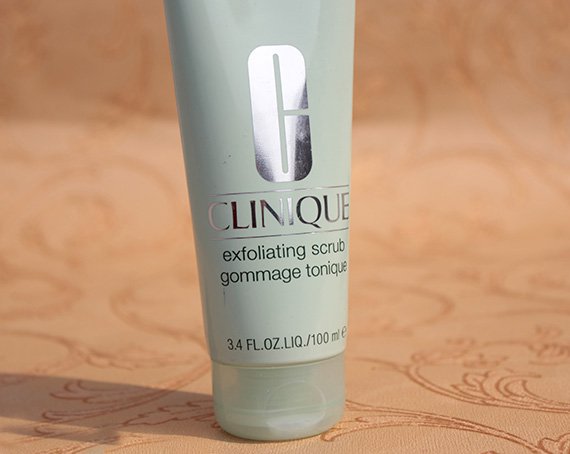 My Skin Type: Combination to oily skin
My Take on 'Clinique Exfoliating Scrub'
Clinique exfoliating scrub comes in an olive colored flip open tube. The flip open cap closes properly so there is no fear of leakage, and the tube can be easily carried along while travelling. Plus, the packaging material is soft; it does not become hard in cold season so the tube can be easily handled. The sliver engraving of the brand name enhances the beauty of this product, and makes it look classy on the shelf. Overall, the packaging is decent-neither flashy nor dull and safe to use.
The exfoliating scrub is white in color and feels like a wet powder chalk. It comes in 100 ml tube which is allergy tested and fragrance free. It claims to be fragrance-free but clearly smells of menthol. Though the intensity of the fragrance is not too strong, I would say it is bearable. The consistency of the scrub is that of a paste. It does not feel like a gel rather feels chalky. The scrub particles are very minute and grainy that do not feel harsh between the fingers, but when you start using it you can easily feel the grittiness.
This is a water based scrub so ideal for oily skin. Plus, as it has salicylic acid so it keeps pimples and acne at bay. At least I have not seen any new popped-up head on my face since I have started using it. As far as the usage is concerned I damp my face and dot it all over before massaging in circular motion. It is in paste form and based on water so is easy to work with. The minute scrub particles feel gentle as long as I keep my fingers slow and soft while massaging. The moment pressure is increased even these small particles feel harsh. So the key to get the maximum benefit out of this exfoliator is to work slow and steady. Though I use it twice a week but the tube recommends daily usage. If your skin requires more exfoliation you can increase the frequency as suggested.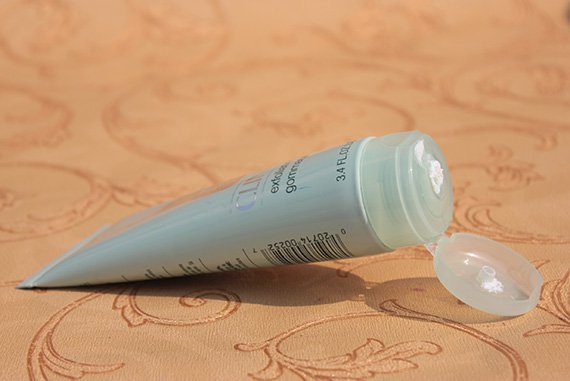 After about a couple of minutes massage I rinse it with tepid water. It instantly makes the skin soft and clear, removing every impurity and unclogging pores. To save the cleaned pores from attracting dirt particles I always follow exfoliation with a good face pack. Doing so increases the efficacy of face pack as unclogged pores absorb more goodness from the pack thereby giving better results as compared to applying it on non-exfoliated skin.
Clinique exfoliating scrub is good for every season. In winters it protects the skin from getting dull and lifeless by removing dead skin cells, and therefore expediting skin renewal. In summers, in addition to making the skin alive, it calms it down with its cooling sensation. The good thing is that I do not have to replace the exfoliator with change in seasons. It has become an imperative part of my skin care regimen no matter what the temperature is.
It is priced high as compared to other exfoliators but the 100 ml quantity slightly justifies the price tag. I expect this tube to last for at least 4-5 months but yes, if your skin demands daily exfoliation you can cut down the lasting duration to 3-4 months.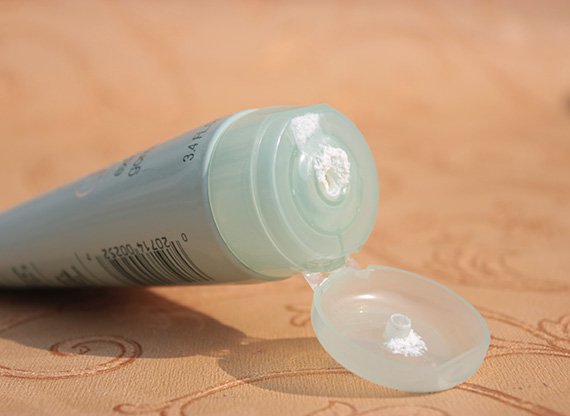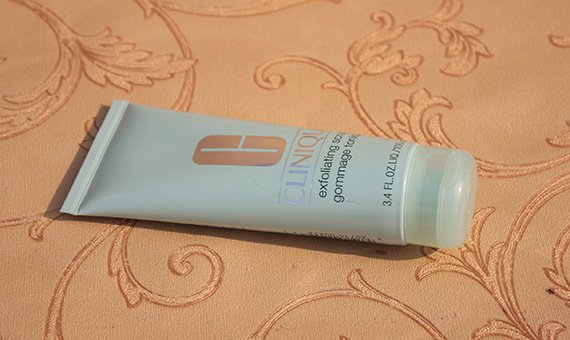 What I like about 'Clinique Exfoliating Scrub'
– Minute scrub particles that are easy to work with.
– The cooling sensation, which will be a huge plus in summer season, calms down the skin.
– Unclogs pores and make the skin breathe.
– Contains salicylic acid which is good for oily skin.
– Thorough cleans and exfoliates.
– Results in soft and clear skin.
– Saves the skin from getting patchy and flaky.
– Does not cause skin breakouts.
– Travel friendly.
What I do not like about 'Clinique Exfoliating Scrub'
– Expensive for an exfoliator.
– Even the minute scrub parties can feel harsh on the skin if pressure is increased.
– Though it claims to be 100% fragrance-free yet it has mild menthol fragrance that is mild and bearable.
Price of 'Clinique Exfoliating Scrub': Rs 2450 for 100 ml
Shelf life of 'Clinique Exfoliating Scrub': 3 years from date of packaging
Ingredients of 'Clinique Exfoliating Scrub'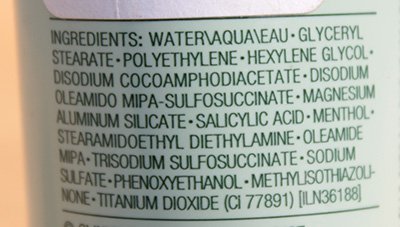 BABE Rating: 4.5/5
Final Word: Formulated with salicylic acid, Clinique exfoliating scrub is an ideal buddy of oily skin. It keeps pimples at bay and gives clear and soft skin. Not only that, it saves the skin from getting lifeless by removing dead cells. In summers, the cooling sensation aids to calm down the skin, and gives a breather from scorching sun. The price tag is on a higher side but if you do not mind it, you can invest in this all-time, all-season exfoliator.
You might also like reading these related topics
Clinique Clarifying Lotion 3 Review-Combination Oily Skin
Lotus herbals white glow oatmeal yogurt skin whitening scrub review
Spawake Whitening Scrub Face Wash Review
Himalaya Herbals Gentle Exfoliating Walnut Scrub Review
Neutrogena Deep Clean gentle face scrub
Neutrogena deep clean blackhead eliminating daily scrub review