It's been ages since I have done a neutral nail polish's review. I love wearing natural shades as they make the nails stand out without actually going overboard. The shade I am reviewing today is Butter Bash from Bella Voste Premium Nail Enamel range. I got this nail polish in December Fab Bag and the moment I got it I knew I would be applying it soon on my nails. That was exactly the case; I have worn it twice since then so I am today sharing my experience with this product.
What the product says
Imagine an invigorating colorful fairytale! magnify your fashion quotient with our exclusive range of rich nail enamel shades! steal the show with a striking finish that's brimming with flamboyance. The unique nail enamel formula is Made in France & Luxembourg and is suitable for all types and every occasion. Give yourself all the attention that you truly deserve.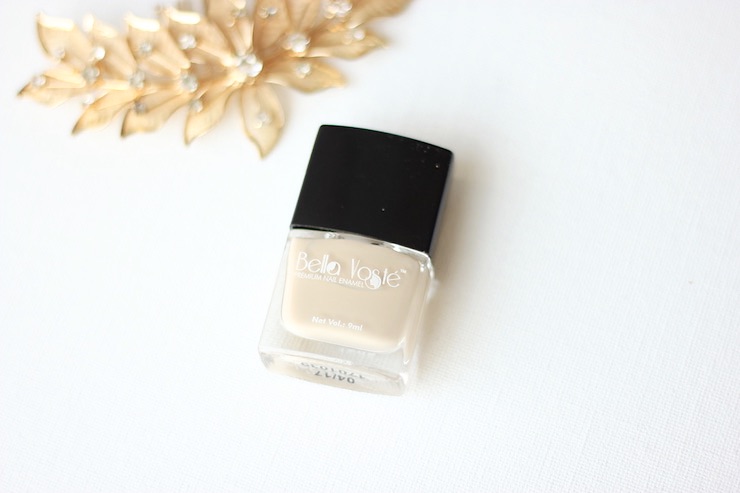 My take on 'Bella Voste Premium Nail Enamel Butter Bash'
The packaging is simple, nothing very dramatic. It is a transparent rectangular glass bottle with black screw open cap. The glass is sturdy and I know that since the bottle remained intact after I accidentally dropped it on the marble floor. The shade name and number is mentioned on the top of the cap. If you have more than one of those nail polishes you can pick up the one required just by looking at the bottle or shade name.
Butter bash is a natural nail colour towards the off-white side. It looks amazing on my wheatish skin tone. Sometimes I just want to wear neutral shades but at the same time want my nails to look classy. This is exactly what I get after decking up my nails in this beautiful shade. The semi-glossy finish looks similar to a manicure done from a nice salon. In short, I just love how elegant it makes my nails look.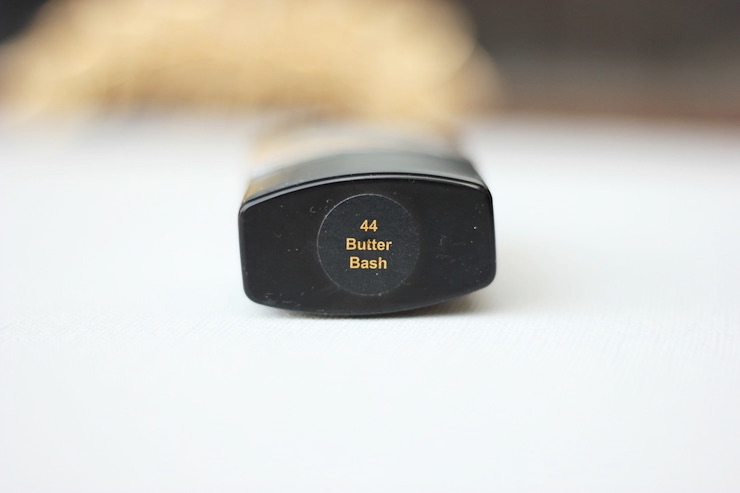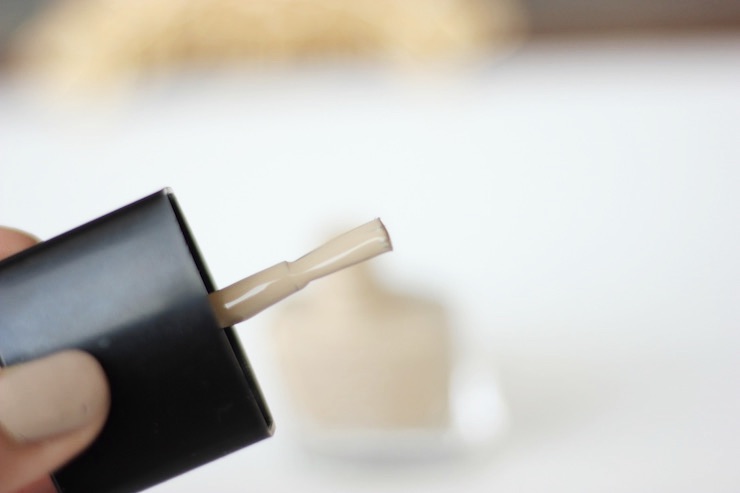 I like the formula of this nail polish since it gives a non-streaky finish. Usually, light nail paints like this are tricky to apply because they give striped look. But I do not find any such hustle with this nail paint. It is easy to apply – thanks to the wide applicator. Just three swipes of the brush are enough to cover my wide nails and if you have the regular nail width I think you will be done with two swipes only.
The formula is long-lasting as well. I think it will easily last for up to 6-7 days. I did not wear it for that long though it stayed intact for 4 days I wore it. There was absolutely no chipping, not even from the nail tips. I was amazed to see the longevity since most of the nail polishes usually have a tendency to start chipping from day 3 onwards. This one has got a chip proof code.
The colour payoff is excellent since two coats are sufficient for an opaque look. When I have less time in hand I even like wearing the single coat because it gives a more natural look and dries quickly. Two coats take some time in drying but the colour payoff is intense. The best part is irrespective of the number of coats it does not stain the nails.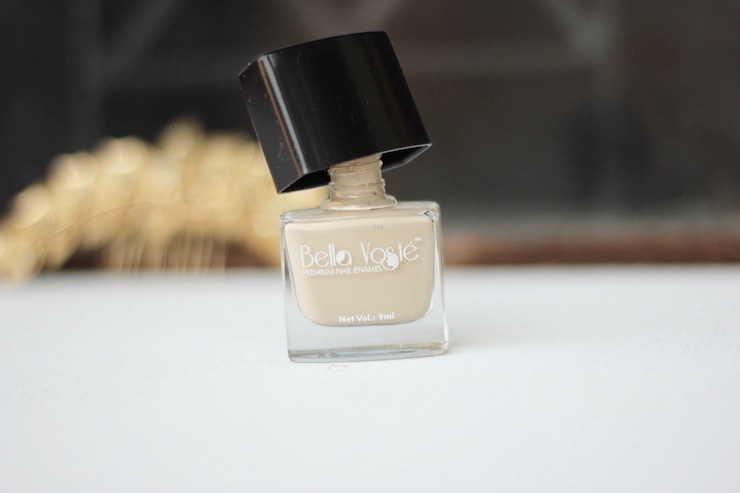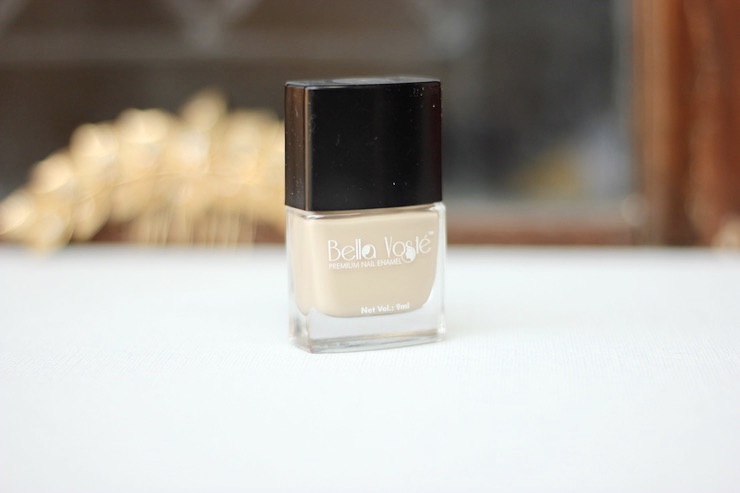 Things I like about 'Bella Voste Premium Nail Enamel Butter Bash'
– Gorgeous neutral shade.
– Long-lasting formula.
– Does not chip off the tips for good 2-3days.
– Salon like glossy finish.
– Wide brush for quick application.
– No-streaky look.
– Excellent and even colour payoff
– Non-yellowing
Things I do not like about 'Bella Voste Premium Nail Enamel Butter Bash'
– Takes time to completely dry.
Price of 'Bella Voste Premium Nail Enamel Butter Bash'- Rs 249 for 9ml
BABE Rating- 4.75/5
Final Word- Overall, I love this nail polish for its finish, shade and longevity. It gives the nails a classy look without actually staining the nail beds. It is easy to apply and remove. Even after applying two coats I do not need t struggle to take it off the nails. The price is reasonable too, considering the quality and quality of the nail polish. I totally recommend the shade.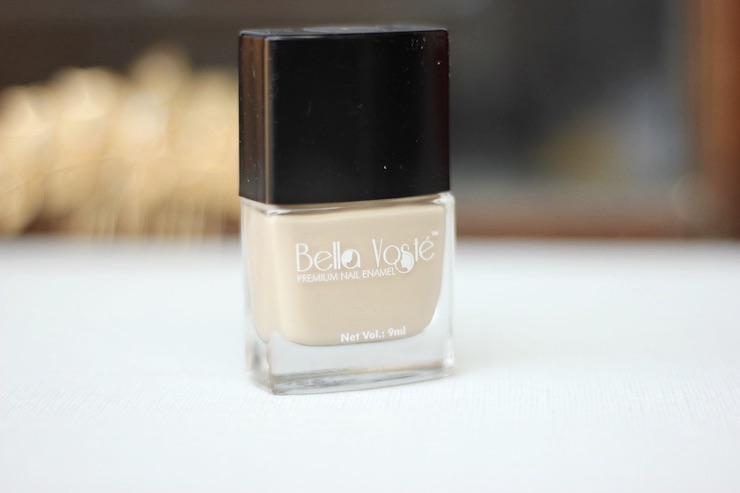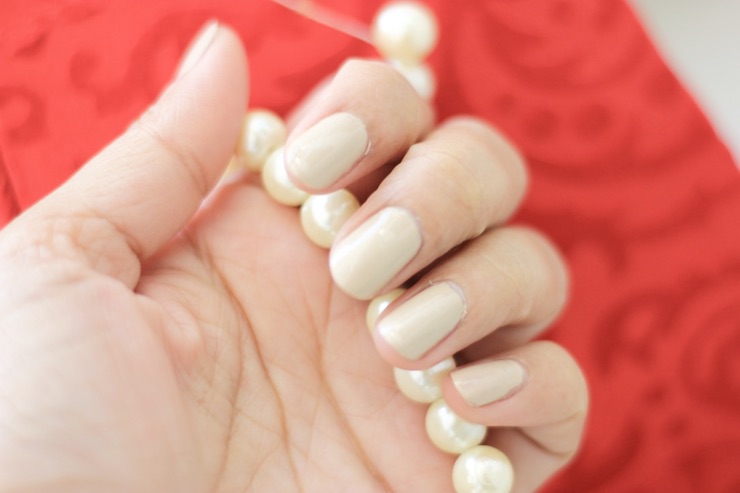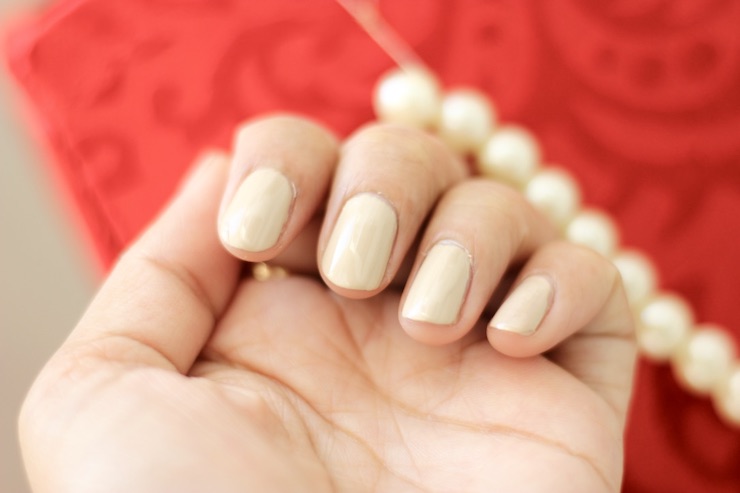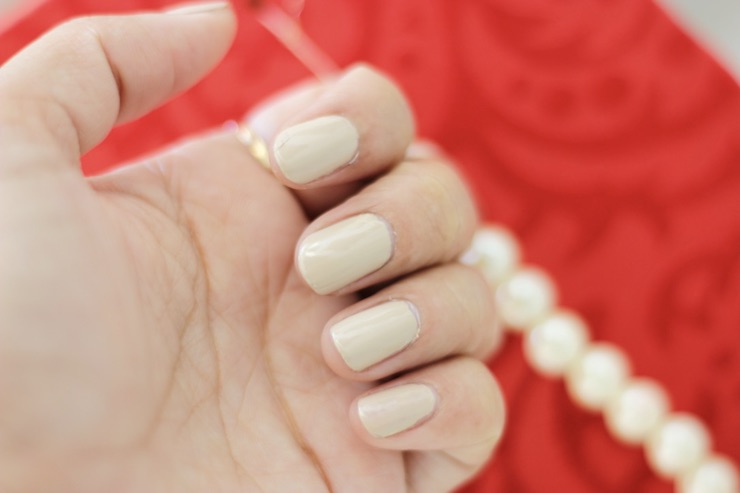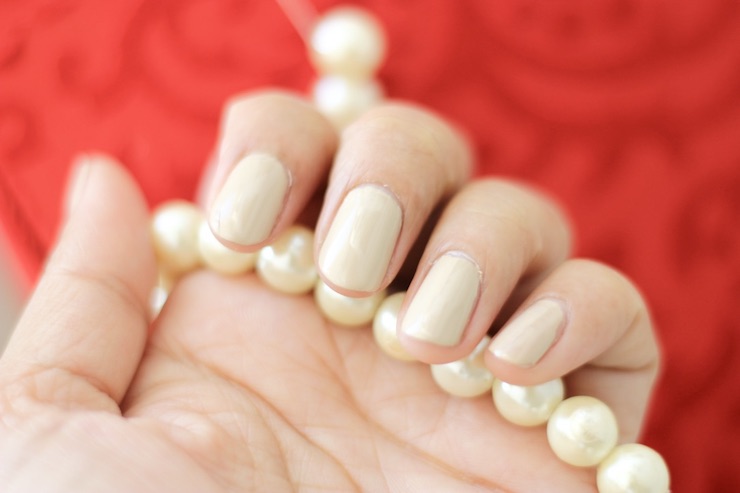 You might also like reading these related topics
Revlon Nail Enamel In Shade Elegant Swatches Photos Review
Maybelline Superstay 7 Day Gel Nail Polish Rosy Sand Review Swatches
Maybelline Color Show Nail paint Nude Skin (015) Review
Wet n Wild Megalast Salon Nail Color – 201C Wet Cement Review, Swatch