Hope you are having a nice weekend. My today's post is about Revlon Nail Enamel In Shade Elegant. I love n*ude nail paints and I like to collect them in various shades. I bought this natural shade of lately from one of the stores here. Let's quickly see the swatch photos and my experience with this nail paint.
What the product says
Chip Defiant™ formula coats nails in gorgeously smooth color. With ShadeLock™ Technology for fade-resistant wear. 72 striking shades to choose from.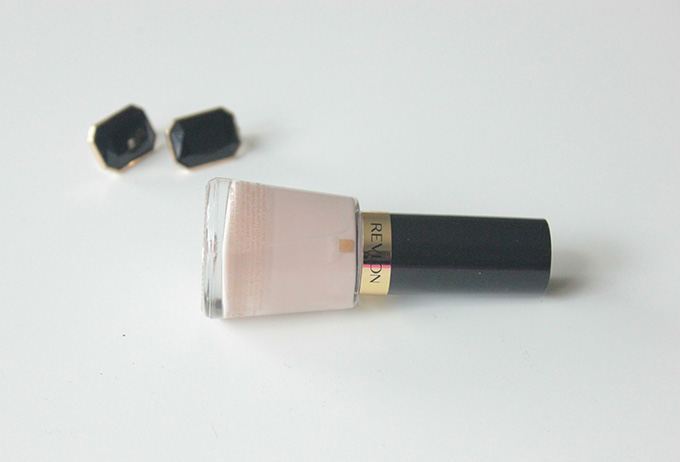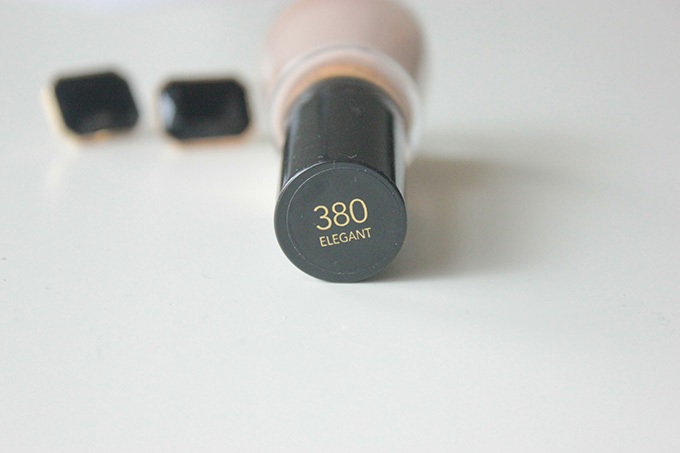 My take on 'Revlon Nail Enamel In Shade Elegant'
Comes in classic Revlon packaging – curvy glass bottle that has a color coordinated base and black cap with golden detailing at the edge. The glass material is sturdy and the chances are it can survive an accidental fall. The shade name and number are written at the top of the cap that also contains the application brush. Personally, I find the brush too thin for my wide nails. I need to swipe it at least 4 times to cover the entire nail bed. If you have narrow nail you might not find that problematic but I really do feel that if the brush would have been little thicker the application would a lot more convenient and less time consuming.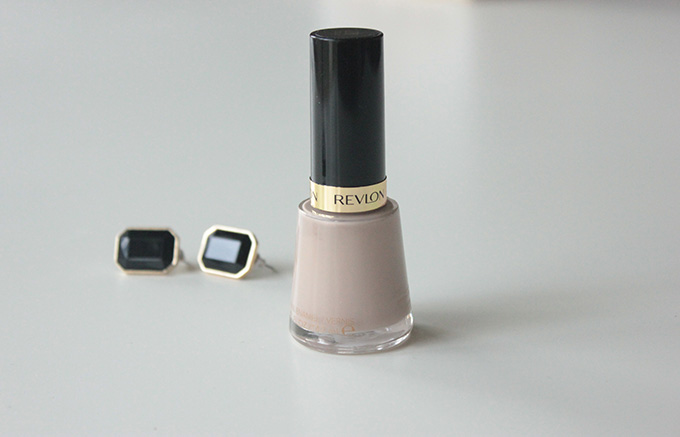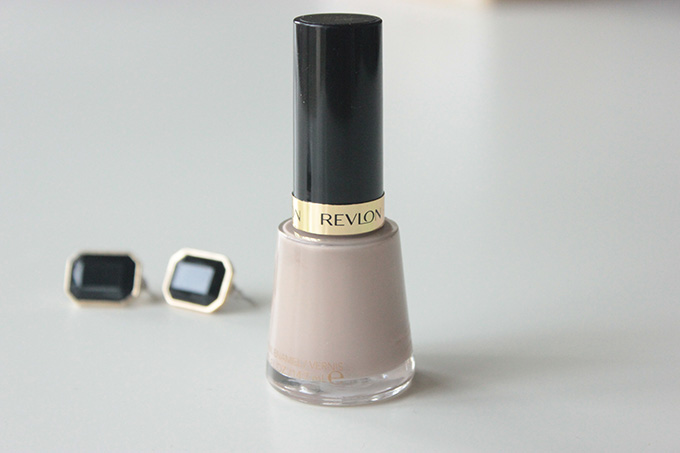 The elegant shade is quite tempting especially if you like the nude nail look. It gives the nails very natural and polished look. I find it perfect for daily wear as it makes my nail look very decent with subtle sheen. Also, I love wearing such nail polishes with bright outfits when I do not want my attire to lose the attraction yet give a maintained-nail look.
Two coats of the polish are enough for a full coverage look. However, as it is a pastel shade I was expecting at least three coats to get the full coverage but when I did not need to go for the third coat I was happy that it saved some of my time that otherwise was compensated in painting the full nail bed. For the longevity, it stays for 3 days and then starts chipping off the tips. Unlike the bright shades, chipping does not look that bad as it almost matches the natural look of the nails. The sheen does not fade though, and keeps giving a nice polished look.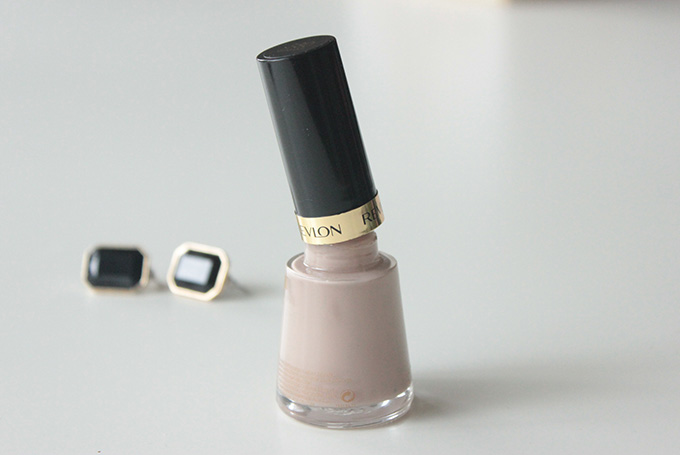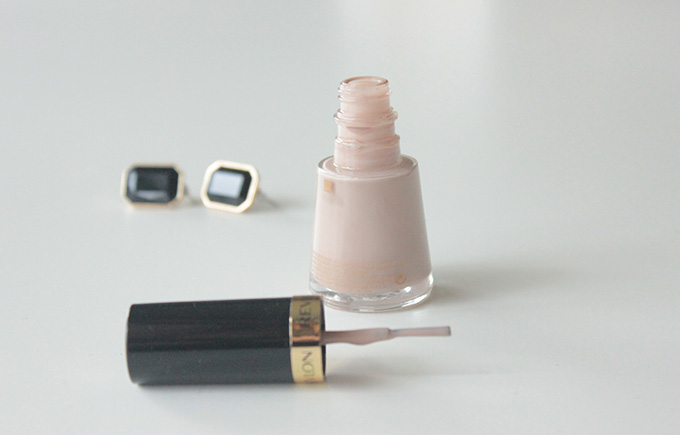 What I like about 'Revlon Nail Enamel In Shade Elegant'
– 72 shades to choose from.
– Just like the name it is decent shade for daily wear.
– Gives a natural polished look to nails.
– Two coats give a nice almost-full coverage.
– Dries quickly.
– 3 days staying power.
– Does not give an absurd look when it chips off the tips.
What I do not like 'Revlon Nail Enamel In Shade Elegant'
– The application brush is too sparse.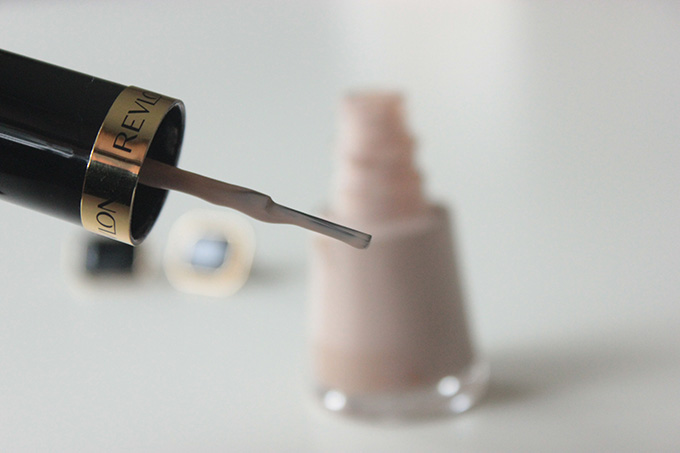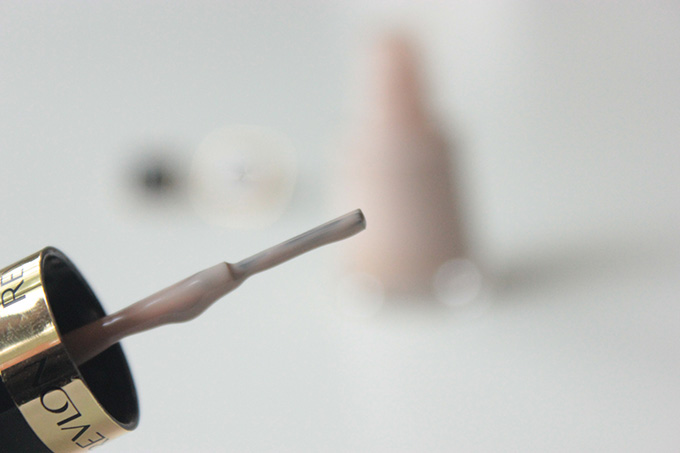 Price of 'Revlon Nail Enamel In Shade Elegant': Approx AUD 13
BABE Rating: 4.5/5
Final Word: Overall, I quite like the Revlon Nail Enamel In Shade Elegant. It is the most natural looking shade I have worn so far, and on fair skin it will look even more elegant. The quality of the polish and staying power are also satisfactory, and it is a nice option for daily & office wear. However, you should try to find it at a cheaper price as I feel that can be easily done.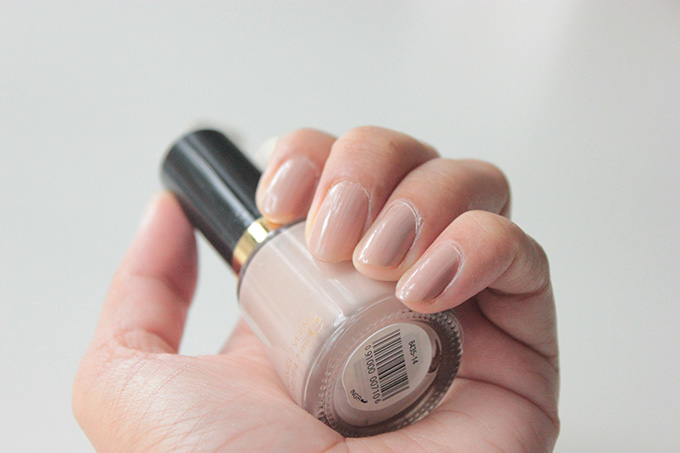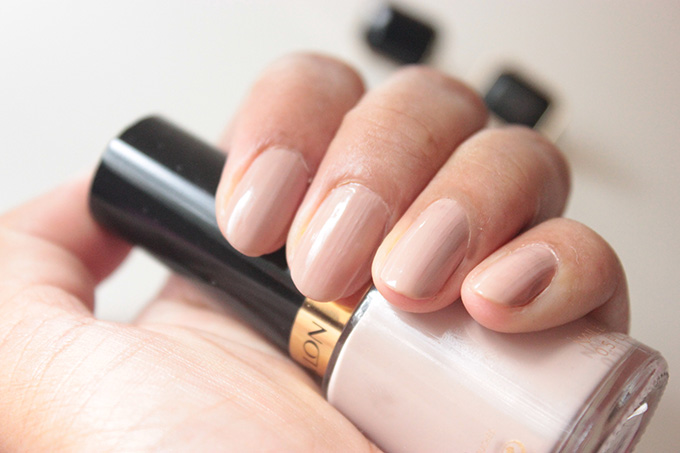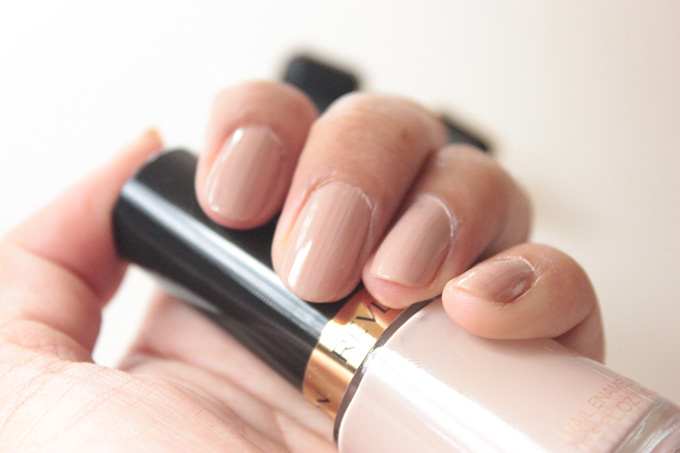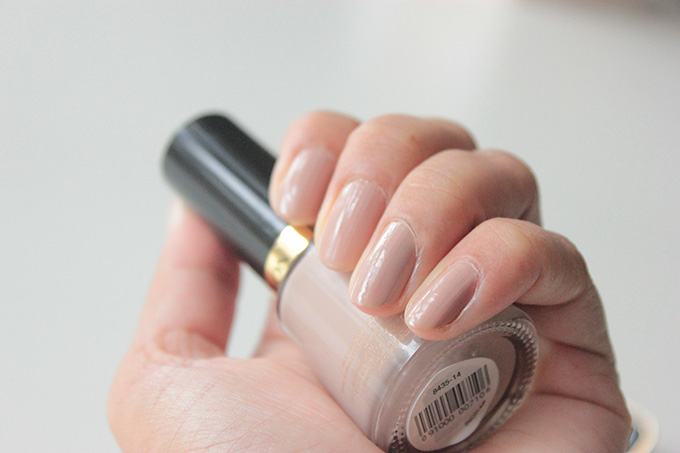 You might also like reading these related topics:
Maybelline Superstay 7 Day Gel Nail Polish Rosy Sand Review Swatches
Maybelline Color Show Nail paint Nude Skin (015) Review
Wet n Wild Megalast Salon Nail Color – 201C Wet Cement Review, Swatch