When it comes to lipsticks, I love trying various textures and finishes. However, for the past few months I more inclined towards liquid lipsticks with matte finish. I have tried liquid lipsticks from a couple of brands so far and the one brand that stood out for me is Sugar Cosmetics. I have bought Sugar smudge me not liquid lipsticks in various shades and reviewed them on the website. Today, I am sharing one more shade Wooed by nude from the same range. As I have already covered the detailed review of these lipsticks in my previous posts so today I will just touch upon their basic qualities but talk more about the shade.
What the product says
A peach nude shade that will give you a gorgeous yet understated lip – Wooed by Nude lets you explore the calmer side of orange while playing the perfect companion to a killer eye look!
If you've ever lusted for a "one-coat wonder" product for your lips, your search ends here. Get a full-blooded burst of pigment with just a single swipe of the SUGAR Smudge Me Not Liquid Lipstick that will stay the day and right up till the night!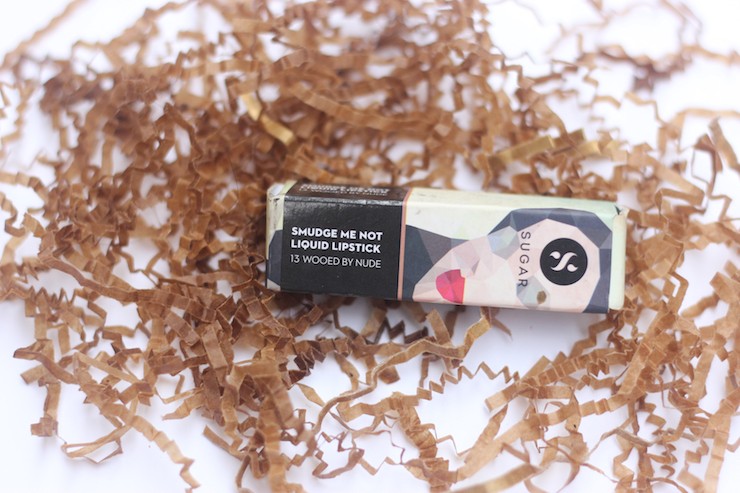 My experience with Sugar Smudge Me Not Liquid Lipstick Wooed By Nude
Just as the name says, it's a nude shade but that usual kind of nude. A perfect peachy nude shade that will show up on your lips, make your look stand out without going overboard. I find it suitable for all skin tones. Since I have got the shade, I cannot restrain myself from wearing every other day. To my surprise, it goes well with all colored-outfits. The perfect shade when you want to stand-out in the crowd but without showcasing loudness.
The matte finish is just amazing. It is a comfortable-to-wear matte lipstick that does not make the lines prominent and neither does it settle into fine lines. I can wear it all day long without worrying about touch-ups.
Hey, if you have pigmented lips you cannot find a better product than this. It has intense pigmentation and full coverage … perfect to hide imperfections. But yes, on dry, chapped lips it does not perform that well. I would suggest exfoliating the lips before wearing matte lipsticks.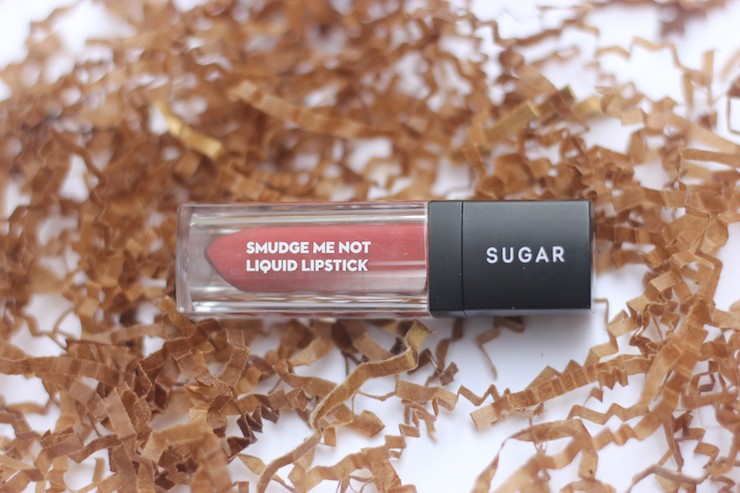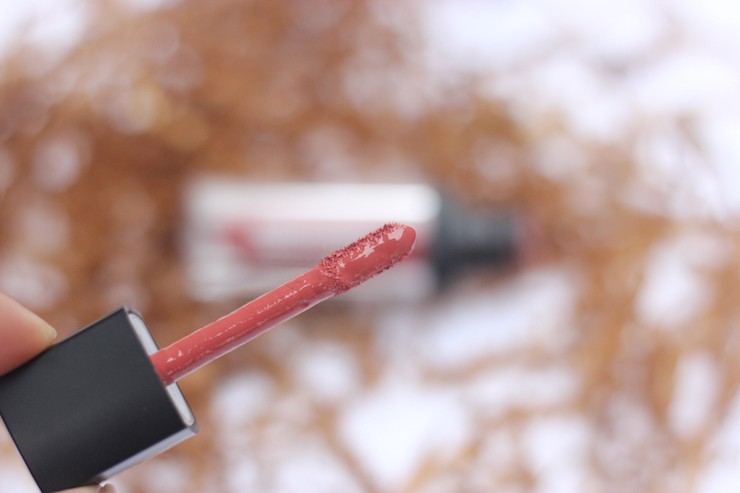 It is an absolutely non-transferrable lipstick. Usually, I wear my lipstick after breakfast as I do not want to eat my lipstick but with this one I stay worry-free. It is wine, coffee & even date-proof 🙂
The best part is that this one coat, long lasting lipsticks are available in 36 stunning shades. I have already reviewed the following shades:
Brazen Raisin
Wine & Shine
Suave Mauve
I have a couple of more shades from this range on my testing table. I will posting their swatch photos on my Instagram. If you would like to see those shades, come along and be a part of my Instagram group- ShailjaVashisht
Things I like about 'Sugar Smudge Me Not Liquid Lipstick Wooed By Nude'
– Super pigmented.
– Long lasting formula.
– Comfortable matte finish
– Non-transferrable.
– Beautiful shade that compliments all skin tones.
– Affordable price.
– Professional & elegant look.
Things I do not like about 'Sugar Smudge Me Not Liquid Lipstick Wooed By Nude'
– Absolutely-yyy nothing.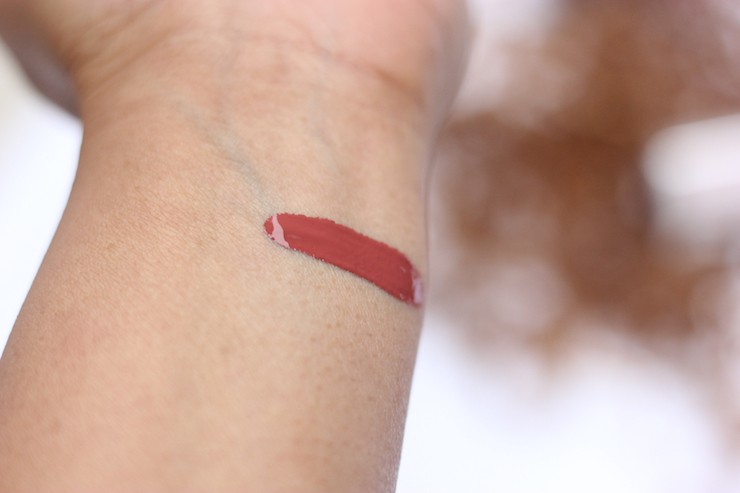 Price of 'Sugar Smudge Me Not Liquid Lipstick Wooed By Nude'- Rs 499
BABE Rating- 5/5
Final Word- I would totally recommend this shade. I am sure if you are a matte lover you will instantly be Wooed by the formula and amazing quality of this lipstick.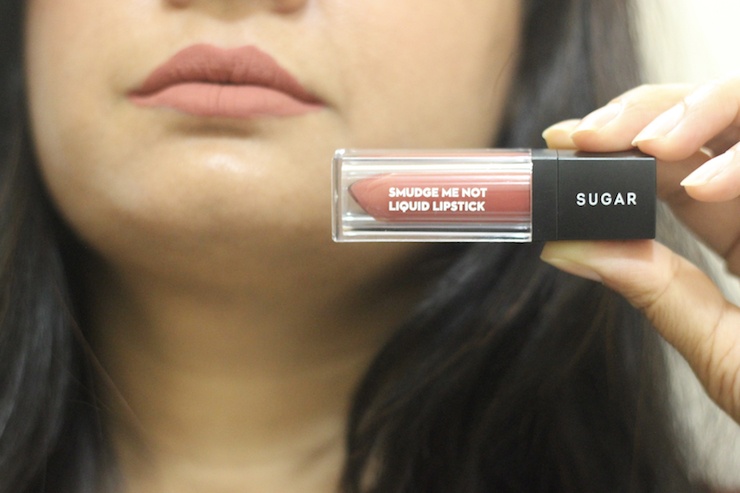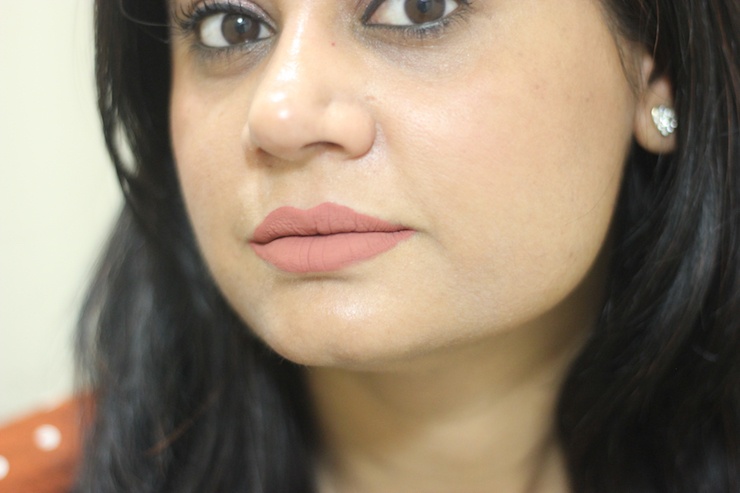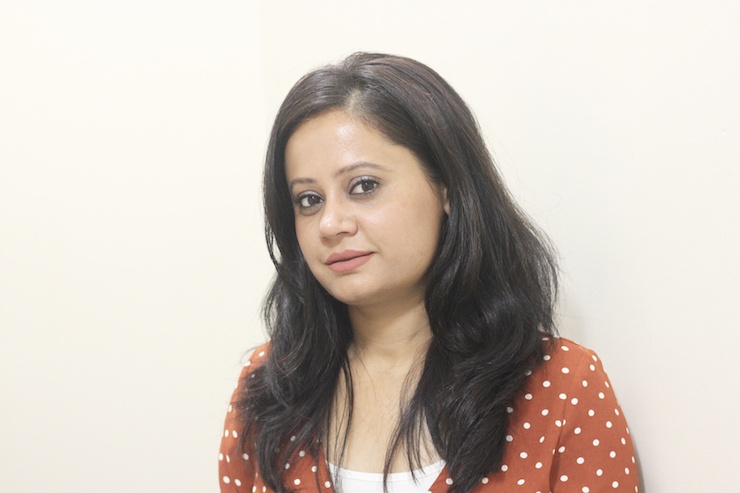 You might also like reading these related topics
Sugar Cosmetics Smudge Me Not Liquid Lipsticks Review Swatches Photos
Sugar Cosmetics Smudge Me Not Liquid Lipstick Sauve Mauve Review Swatches Photos