Stretch marks are the one thing that worried me the most during pregnancy. In the first trimester and 2nd trimesters I worked for preventing them to happen in the first place, and in the third trimester, I was religiously making efforts to put a stop to that outbreak. However, they seemed irrelevant to everything I did and left me with criss-cross designs all over my lower tummy. I always wanted a skin like my mom's, a clear casing with not even a single stretch mark but guess, I have not inherited that gene. Anyways, post-pregnancy I am working on fading the appearance of stretch marks. I have tried a couple of creams, lotions, and oils so far that tend to have a varying degree of effect on the fading part. Today, I am sharing my review of the Prenatal Ease Ultra Nourishing Cream And Ultimate Oil. First, let's what the brand says.
What the product says
Ultimate Oil is formulated with a nutrient-rich botanical blend to improve the skin's appearance of stretch marks and relieves itchy, dry skin. Contains nourishing oils of Borage, Rosehip and Calendula, and highly purified extract of the Centella Asiatica herb and is packed with nutrients including Vitamin E, Gamma-Linolenic Acid (GLA) and Ferulic Acid. This advanced formulation promotes skin elasticity and resilience. Upon application, the oil is instantly absorbed, leaving your skin noticeably nourished.
The intensive cream is made with a special blend of plant-based ingredients to promote skin's elasticity and improve the skin's appearance from stretch marks. Contains both Shea and Cocoa butters to alleviate chapping and itching due to dry skin and helps to protect the skin's moisture barrier. The blend of a highly purified extract of the Centella Asiatica herb and nourishing oils of Borage, Rosehip, and Calendula helps to repair and revitalize skin. This advanced formula is non-staining and penetrates deep into the skin, leaving it nourished, soft and supple.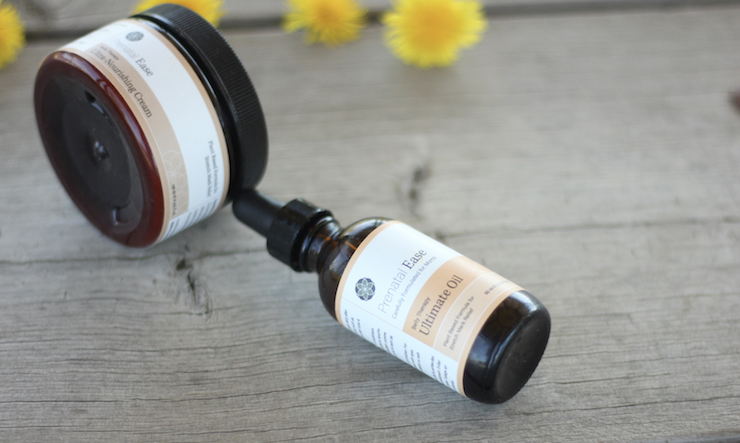 My take on 'Prenatal Ease Ultra Nourishing Cream And Ultimate Oil'
Prenatal ease ultra nourishing cream comes in a brown plastic tub that has twist cap. The label contains useful information such as directions for use and ingredient list. Ultimate oil, on the other hand, comes in a glass bottle with pump dispenser. The droplet is transparent and long enough to hold sufficient quantity to cover big areas like tummy. Similar to the cream, the oil bottle also contains directions and ingredient list. Though both the products come in spill-proof travel-friendly packaging, you need to store the oil bottle carefully especially if you have toddler pirates in the house
Ultra nourishing cream has a semi-thick consistency and a mild fragrance, which dissipates into the air after a few minutes of application. The texture is smooth, easy-to-work-with. I apply it twice a day- immediately after the shower in the morning and before hitting the bed at night. It does not require a lot of effort to sink into the skin rather in just a couple of gentle strokes it penetrates deep into the layers. In summers, usually, moisturizers cause inconvenience since this one leaves the skin non-greasy yet fully moisturized I find it appropriate to use.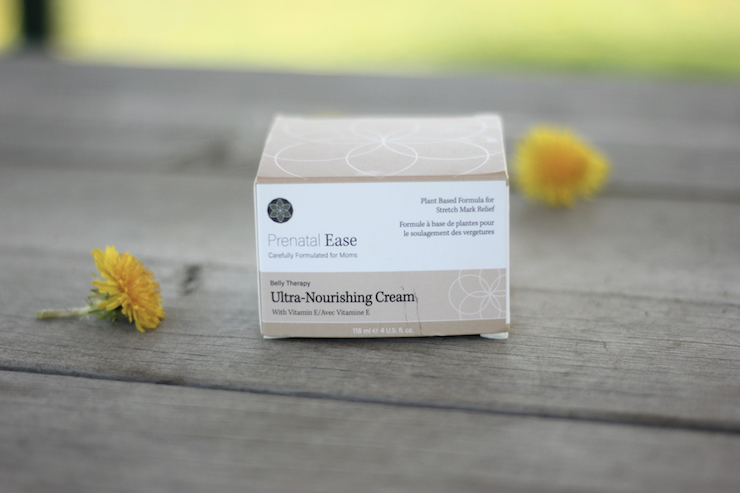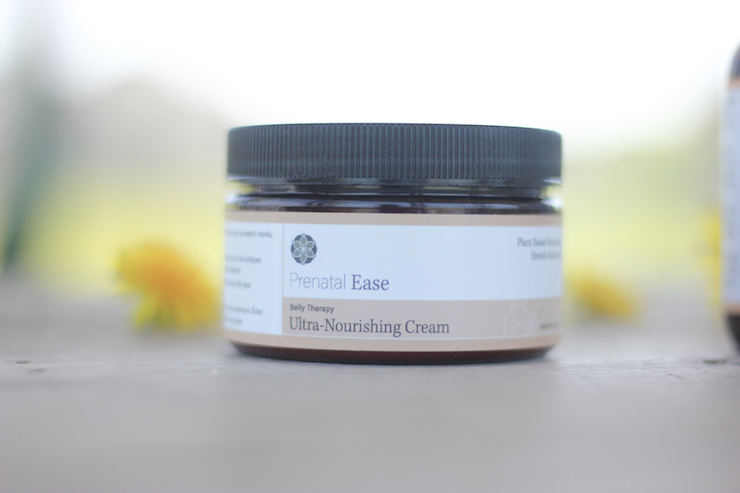 Ultimate oil crystal clear with a viscosity higher than water. It has a mildly sweet fragrance, again short-lived just like that of the cream. I apply the oil once a day, after the morning shower, before applying the cream. It takes just 1/4th of the droplet to cover the tummy scars and some parts of the inner thighs. Since the viscosity is more, I need to devote a couple of minutes to let it completely descend into the skin. It leaves a slightly oily residue behind, which is taken care of by the nourishing cream.
After delivery, my lower tummy has a nice criss-cross design. Since I have lost almost all the pregnancy weight, the appearance was even shabbier- loose skin with yellowish marks. I desperately wanted to do something to improve the look. I know stretch marks are irreversible but they definitely can be faded if we use the right products and make religious efforts. The presence of cocoa and shea butter in the ultra nourishing cream and Gamma-Linolenic acid & Ferulic acid in ultimate oil helps repair skin cells improving the appearance. Plus, both the products contain highly purified extract of Centella Asiatica(Gotu Kola) herb. This botanical ingredient boosts the production of fibronectin, collagen, and stimulates fibroblast proliferation, giving tighter, firmer skin and connective tissue. It also protects elastin and hyaluronic acid from the breakdown, thereby protecting skin elasticity, health, and hydration. In three weeks of usage, I have seen tremendous improvement in skin appearance. It looks healthy, moisturized and firm. The stretch marks are still there but since the skin has tightened they are less visible now. I am happy to have included these products in my skincare regimen, and would definitely continue using them to intensify the effect and fade the appearance of stretch marks.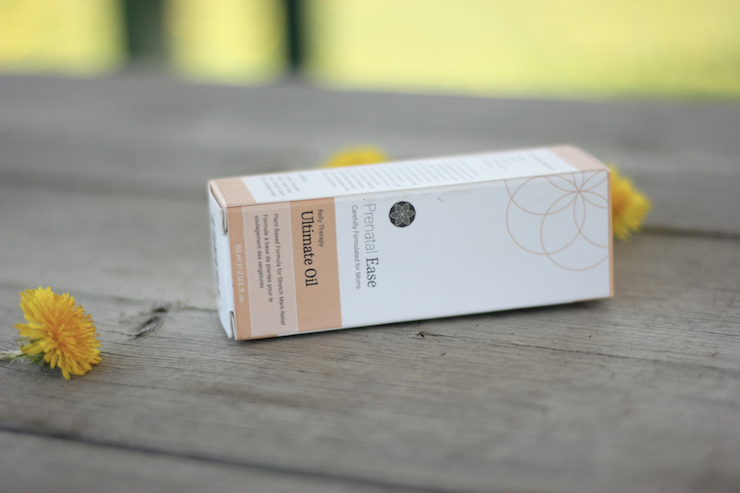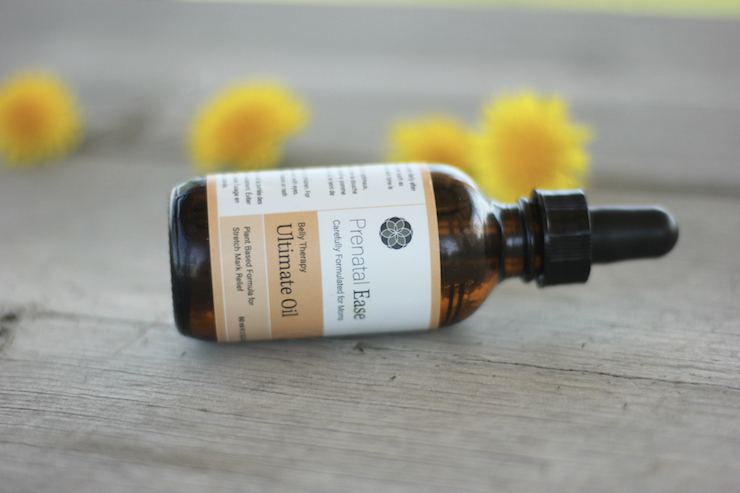 I have started using these products after delivery but the brand recommends the usage during pregnancy to prevent the appearance of stretch marks and relieve itchy, dry skin. If you are not allergic to the ingredients mentioned on these products, you can consider trying them. If you would like to place the order, visit prenatalease website. Prenatal ease does free shipping to Canada and USA on orders above CAD 65( ~US 48).
Things I like about 'Prenatal Ease Ultra Nourishing Cream And Ultimate Oil'
– Contain high extracts of Centella herb.
– Make the skin moisturised and healthy.
– Help improve skin elasticity making it firmer.
– Help fade the appearance of fine lines.
– Formulated without mineral oil, petroleum, silicone, formaldehyde.
– Nourishing cream sinks into the skin in no time.
– Travel-friendly, spill-proof packaging.
Things I do not like about 'Prenatal Ease Ultra Nourishing Cream And Ultimate Oil'
– Absolutely nothing.
Price of 'Prenatal Ease Ultra Nourishing Cream And Ultimate Oil'- Ultimate oil retails for $24.99 (for 60ml) and Nourishing creams retails for $27.99 (for 118ml).
Final Word- Without a second thought, I am happy with the performance of these two products on my skin. The appearance of stretch marks has gone lighter and the skin looks firmer now. I would definitely keep using these products to strengthen the progress. Now, I can at least hope to wear crop tops without worrying about loose skin and pregnancy scars.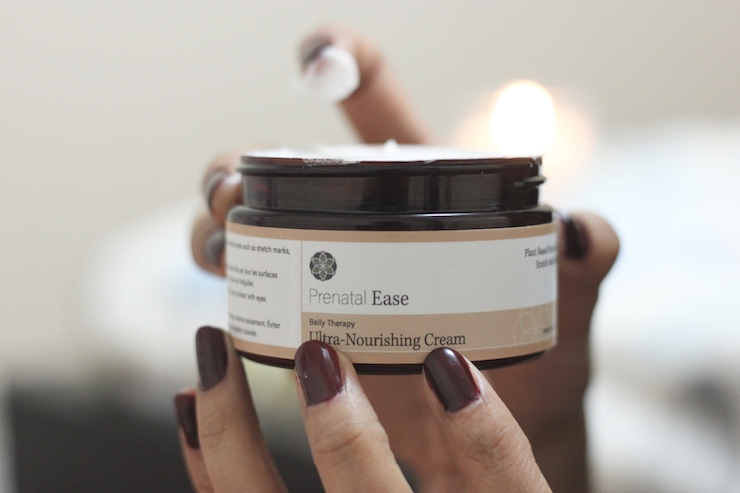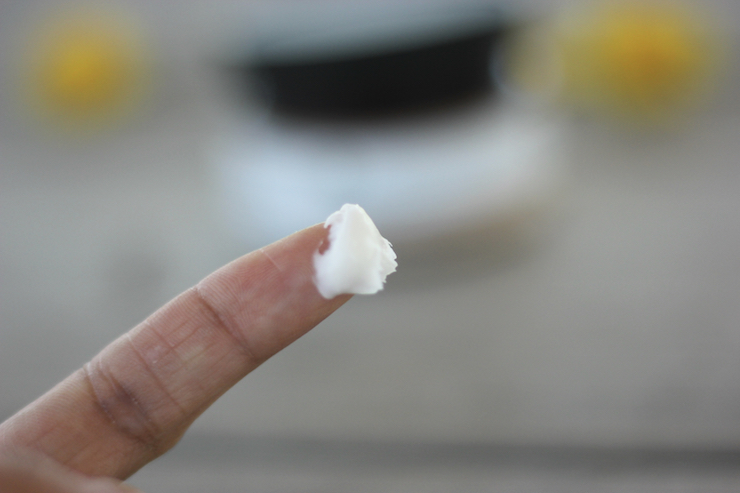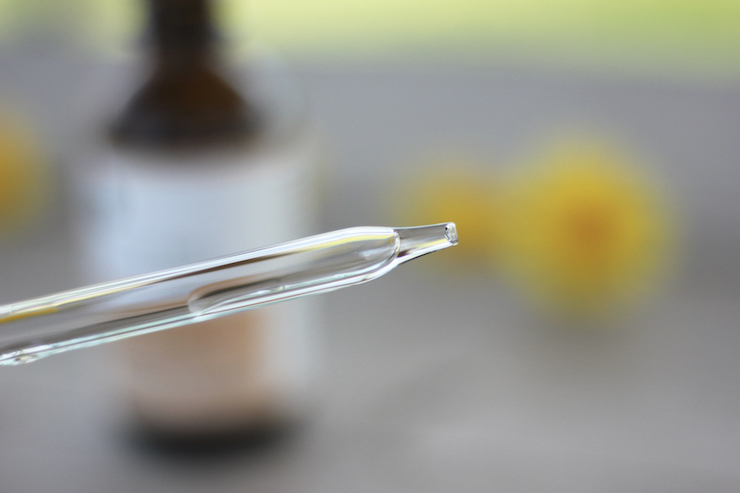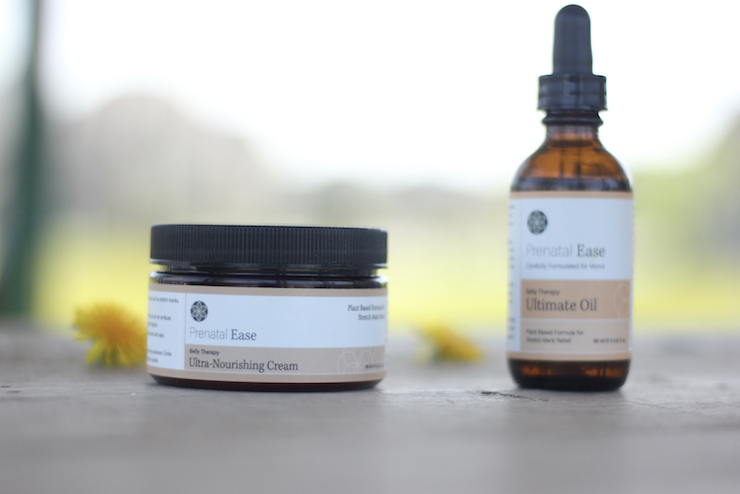 You might also like reading these related topics
Palmers Cocoa Butter Formula Massage Lotion For Stretch Marks Review
Palmers Cocoa Butter Formula Tummy Butter For Stretch Marks Review