Pre Bridal Skin Care-Homemade Body Scrubs for Indian Brides
Hi Everyone,
Seems like it is a marriage season in my family, two of my first cousins have already been hitched and two are searching for alliances in full rigor. By this year end, I will have at least three marriages to attend. Yups, that sounds like lot of shopping and pampering. Who does not love that! Well, as shopping can be hectic especially for brides-to-be, leaving them no time for parlor visits I decided to compile this post. As I have used these body scrubs while I was following my self-made pre-bridal skin care routine, so I can vouch on their efficacy. Now, not wasting more time let me unfold some pre bridal skin care secrets.
1) Coffee Body Scrub: If you are a fan of this amazing ingredient you would love this scrub. I do not understand how people can stay away from coffee. I can have it in just any form hot, cold, solid, blah blah. I know excess of everything is bad but we can have it once a while. Never mind, here is the delicious scrub that will impart moisture and restore the lost glow.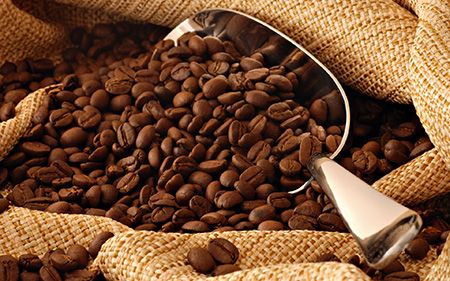 What you require:
4 heap spoons full of coffee
2 spoons of grinded sugar
2 spoons of olive oil
2 Vitamin E capsules
How to use and benefits:
Cut the capsules, and mix all the ingredients. Let the concoction set for 5-10 minutes before starting with scrubbing. Using gentle circular motion, scrub your entire body. Do so for 1-2 minutes until you start feeling the smoothness. Rinse it off using lukewarm water, followed by body wash and moisturizer.
This scrub will take away dead skin, imparting moisture and glow to your skin.
2) Lemon Body Scrub: In this hot weather lemon is providing a great reprieve not only for the outer skin but inner system as well. Pour a tea spoon of lemon juice in a glass of water, and drink it at least twice a day. This will help in beating the summer heat and shedding off some calories. For skin, follow this recipe to get rid of suntan and flakiness.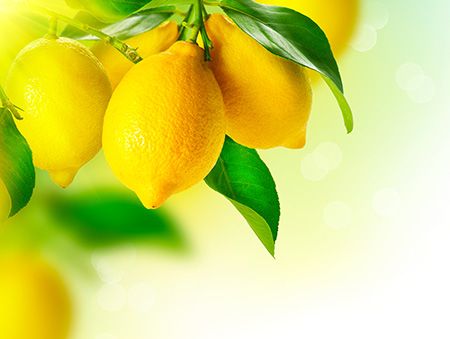 What you require:
2 spoons of lemon juice
4 big spoons of granular sugar
2 spoons of olive oil
How to use and benefits:
Mix all the ingredients to form a paste. Scrub your arms and legs using this mixture. Continue this process for 3-4 minutes, before rinsing off with tepid water. Clear off the remaining stickiness using a body wash, followed by body lotion. If possible, slather SPF infused lotion so as save the skin from harmful sun rays.
Consistent use of this scrub will help in lightening skin tone and reducing flakiness giving a softer and healthier looking skin.
3) Orange Body Scrub: Oranges are good source of Vitamin C. You will find several Vitamin C skin care products in the market that are the hot sellers. So why not make your own homemade body scrub that have the goodness of Vitamin C but at a much lesser price.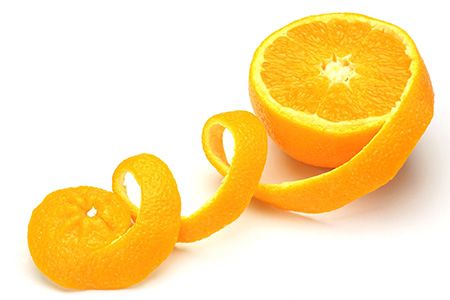 What you require:
2 spoons of orange peel powder
1 cup curd
1 spoon lemon juice
Rose water as necessary
How to use and benefits:
Mix all the ingredients to make a paste, and set it aside for 7 minutes. After seven minutes you will notice the mixture has thickened which means it is ready to use. Apply it all over your body, and let it be like this for 10 minutes. Now using rose water start scrubbing it, keep doing until all the paste has loosened up. Rinse off with tepid water, followed by moisturizer.
This scrub will make you skin soft and smooth. After consistent application, you will also notice a difference in skin tone.
4) Almond Body Scrub: This is one of my favorite scrubs, yes because I love almonds. Eating almonds empty stomach is a solution to healthy skin and several health problems. Not only that, almond oil also works wonder in improving skin health. In this body scrub we will replace almond oil with granulated almonds so as to reap the benefits of this wonder nut while exfoliating the skin.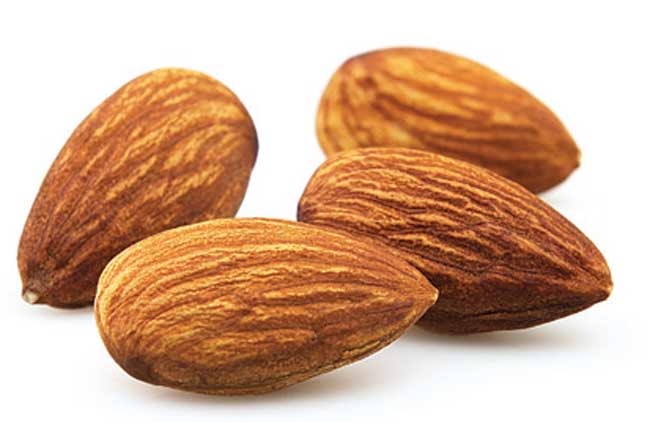 What you require:
2 spoons of granulated almonds
2 spoon olive oil
1 spoon sugar
How to use and benefits:
Mix the ingredients and set them aside for 5 minutes. We have to do that to let the essence mingle in order to get better results. After five minutes, use this mixture to scrub your skin. Keep scrubbing for 2-3 minutes before rinsing it off. Wash off the remnants with body wash and apply moisturizer.
This scrub removes dead skin cells and provides moisture and suppleness to skin. Plus, the anti-ageing properties of olive oil help your skin stay young for long.
5) Gram Flour Body Scrub: You must have heard of gram flour body packs, today we will discuss about the scrub that has all the good benefits of pack in addition to scrubbing benefits. Or you can say it is a two in one remedy that can be used as a body pack as well as a body scrub.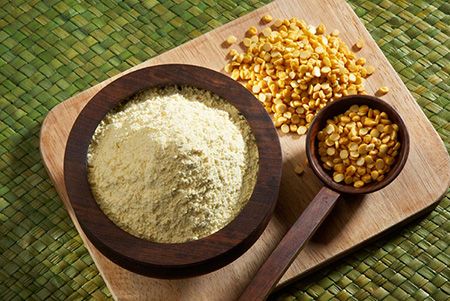 What you require:
3 big spoons of gram flour (besan)
1 spoon curd
1 spoon oats
½ spoon turmeric
Milk to make the required consistency
How to use and benefits:
Mix all the ingredients to make a paste. Evenly apply the mixture on your body, leave it on for 10-15 minutes. You do not need to set it aside after mixing the ingredients as that would be automatically taken care of while it is on your body. Using water, rub down the paste in gentle circular motions. Once done, rinse off and follow with a body lotion.
This two in one remedy removes tan and adds glow to your skin. If you do not have sensitive skin, you can also try it on face.
Hope you find this article useful! You can also use these scrubs as part of your weekly skin care routine. Happy pampering girls!
Image Courtesy: Google
You may also like reading these related topics:
10 Reasons To Choose Homemade Skin Care Remedies Over Market Products
5 Aloe Vera Homemade Face Packs For Hydrated Flawless Skin
5 Instant Homemade Face Packs Using Orange Peel Dry Powder
5 Tips For Skin Care
5 Natural beauty benefits of lemon juice
5 'Instant Glow' Skin Care Tips From Kitchen
DIY- Homemade fuller's earth and honey face pack for soft and glowing skin
Revise daily skin care routine
How Watermelon and Cucumber Face Pack Helps Getting Clear Glowing Skin
Papaya face pack for glowing and blemish free skin