I love using body scrubs, especially the ones that moisturize the skin. I have the habit of slathering body lotion on my skin after every bath so when I find a moisturizing scrub I do not give it a miss. Body scrubs like those save lotion-application time and yet keep my skin hydrated. That's why I was eager to use Nyassa Tiramisu Body Scrub. I received this product in one of the fab bags but was oblivious to its presence until last week. Last week when I was organizing my skin care products I spotted this beauty and immediately decided to add it to my bi-weekly routine. Since, I have used it a number of times now, I think it is time for the review. Let's see how I find this body scrub.
What the product says:
A sweet way for a soft skin starts with Nyassa's exotic body scrubs that exfoliates, polishes and moisturizes you skin. The Tiramisu body scrub with an extravagantly chocolaty smell is a must have body exfoliator, offering the right amount of scrubbing it needs. The real cocoa butter and raw brown sugar cane in the scrub makes your skin softer and smoother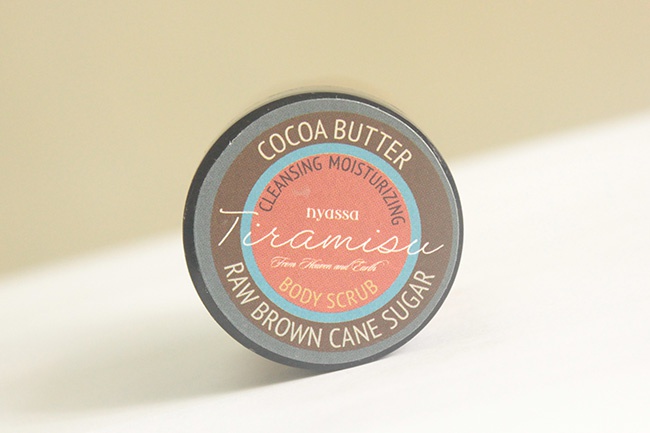 My take on 'Nyassa Tiramisu Body Scrub'
It is packed in a transparent jar with opaque screw cap. The cap is made of metal, and the overall packaging is light weight and sturdy. It is a reusable jar so once emptied it can be used to store other stuff as well. The body scrub has thick consistency that omits the possibility of leakage. Even if it is placed upside down not even a single ounce of the scrub can come out. I think this makes it an ideal travelling companion.
It is brown colored scrub with sand like texture. The scrub particles are gritty but do not feel harsh at all. In fact, brown sugar present in this scrub dissolves quickly giving an impression that the exfoliation is over. Personally, I do not get a satisfactory feel of exfoliation until I scrub the skin for good 4-5 minutes, and to get that feel I need to use more product, which I think is a downside considering the huge price of this scrub.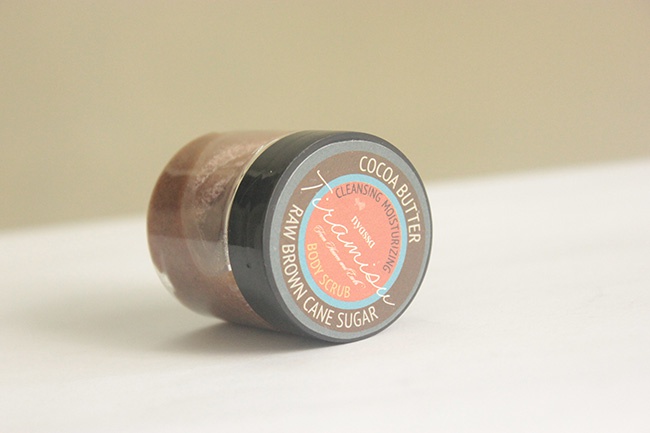 It has yummy chocolaty fragrance that aid to heavenly exfoliation experience. I directly apply the scrub on my damp skin and rub it in circular motions. The moment it comes in contact with skin, the scrub starts dissolving and within seconds the particles disappear, leaving moisturized skin behind. The first time I used the scrub I was perplexed to see quickly it melted, and then from second time onwards I start using more of it for that proper exfoliation feel.
As quickly it dissolves as easy it is to rinse of. It leaves the skin soft, smooth and hydrated. I do not even need to apply a moisturizer afterwards. It keeps the skin moisturized for good 5-6 hours. Of lately, my skin has been getting dry and flaky but since I have started using this scrub the flakiness has reduced to a large extent and it does look dry anymore.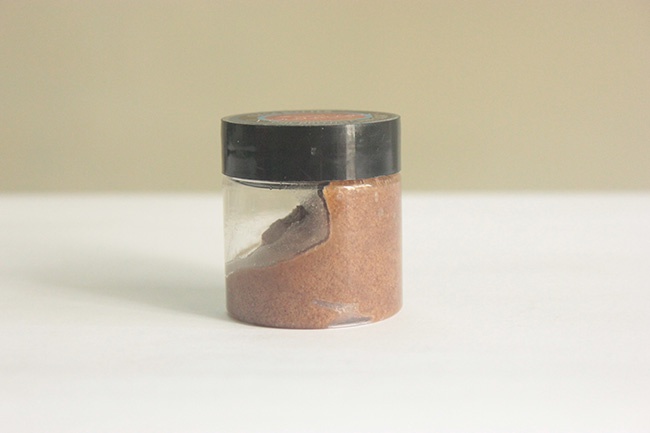 What I like about 'Nyassa Tiramisu Body Scrub'
– Delicious fragrance.
– Moisturizes skin and leaves it hydrated.
– Makes skin soft and smooth.
– Removes tan.
– Nice sand like texture that is apt for exfoliation.
What I do not like about 'Nyassa Tiramisu Body Scrub'
– Brown sugar melts within seconds leading to more usage of the product.
– Exorbitant price tag.
Price of 'Nyassa Tiramisu Body Scrub': Rs 900 for 200g
BABE Rating: 4/5
Final Word: Formulated with cocoa butter & raw brown cane sugar, Nyassa tiramisu body scrub creates wonderful aroma. The tiny scrub particles feel soft on the skin and make it softer and smoother. The presence of cocoa butter keep the skin hydrated and does not necessarily calls an additional lotion of body moisturizer. The more-than-average use of the product might be a deterrent but I think if it replaces the need of body moisturizer the huge price tag can be compensated as well.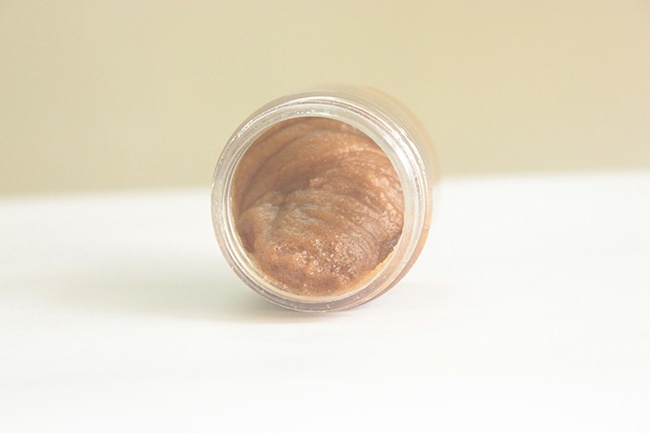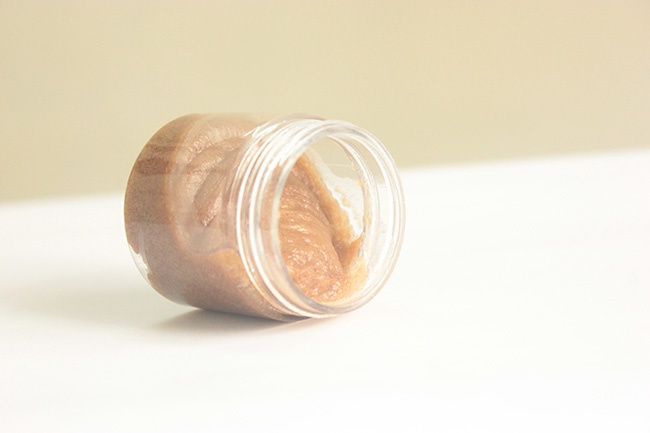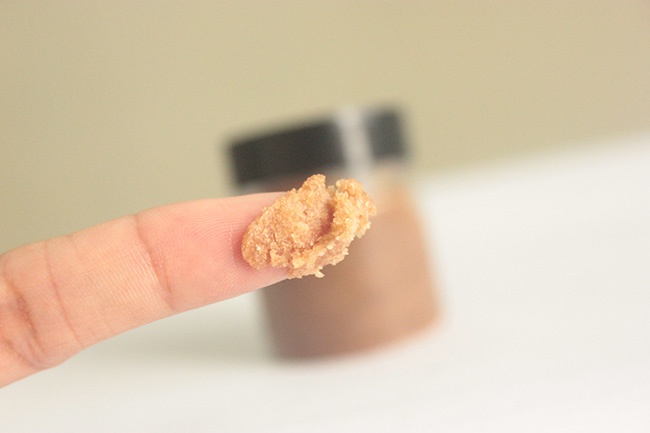 You might also like reading these related topics:
Grace Cole Tea Tree And Witch Hazel Exfoliating Body Scrub Review
The Body Shop Virgin Mojito Body Scrub Review
Fabindia Black Sesame and Salt Body Polisher Review
Vana Vidhi Oriental Rice Paddy Face And Body Scrub Review