Hi Everyone,
I often use homemade face scrubs and packs- because they are devoid of chemicals and work best on my skin. The reason why I tried Vana Vidhi Oriental rice paddy scrub was somewhat similar. The scrub claims to contain all luxurious natural ingredients, promising for a better skin in return. I have been using this scrub for over two weeks now, so thought of sharing the review. Read on to know all my experience details about this rice paddy scrub.
My Skin Type: Combination to Oily
My Take on 'Vana Vidhi Oriental Rice Paddy Face And Body Scrub'
Vana vidhi rice paddy scrub comes in a square shaped plastic jar with a twist open screw cap. The opening is wide enough to use the scrub conveniently. There is no spatula with this scrub but you can use a spoon to take out the product in order to maintain the hygiene of contents. Even though the packaging is light weight, it is not suitable for travelling because the cap does not have a good grip that leads to the leakage of oils. So you better pack it properly or transfer to some another container.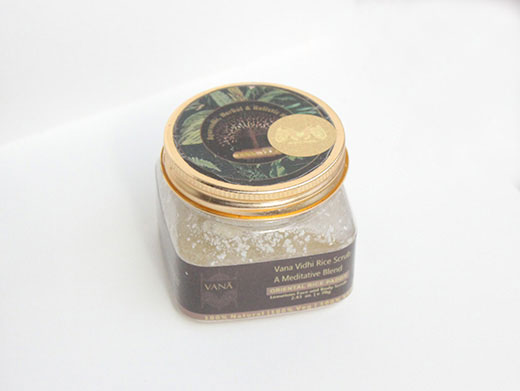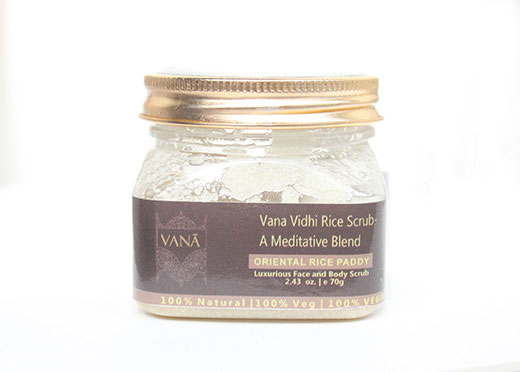 On first look, the scrub seems very hard but the moment I make a paste of it the hardness of granules disappears, leaving an utterly soft scrub. It has soothing Ayurveda fragrance, which is strong but at the same time has the ability to calm down the senses.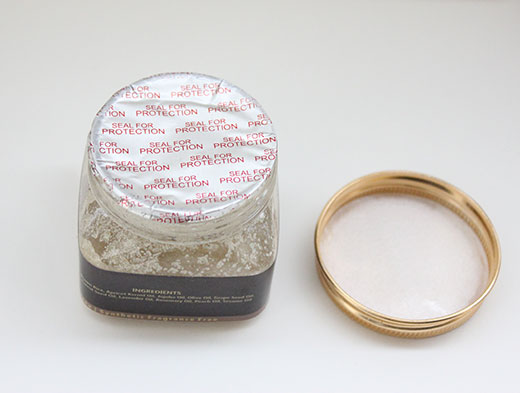 This scrub consists of luxurious oils and brown rice that are full of anti-oxidants and moisture. All these ingredients infused together can make the skin brighter, smoother and more radiant. Not only that, they naturally combat ageing, pigmentation and tan.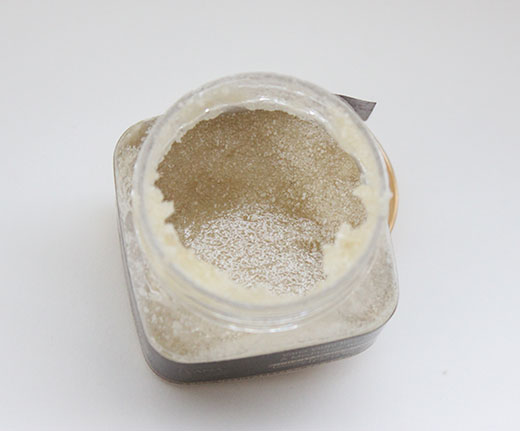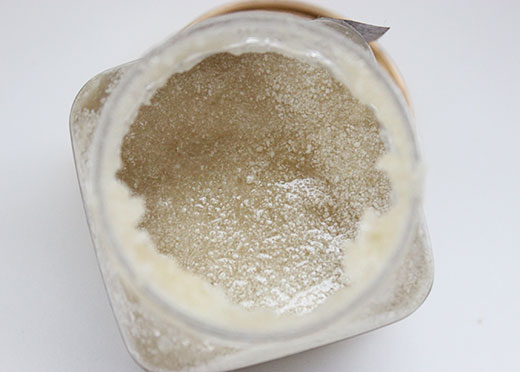 For usage, I take a tablespoon of this scrub and add a few drops of water to make a paste. On damp face, I then scrub in circular motion for a minute or so before rinsing. If rinsed with tepid water it leaves a thin layer of oil on my face, which bothers me as I already have oily skin. So what I do to get rid of that oil is to wash off my face with lukewarm water. Dry skin people can use regular tap water for rinsing as the oil can help their skin in staying hydrated.
After two weeks usage, I feel my skin has become brighter and smoother. The only downside for oily skin people like me is the oil layer, which may look better in winter season. But for dry skin people, this scrub is really a performer as it provides moisture and makes the skin brighter.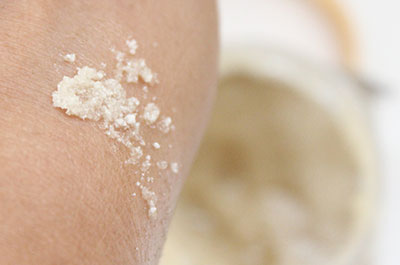 What I like about 'Vana Vidhi Oriental Rice Paddy Face And Body Scrub'
– This scrub is best suited for normal to dry skin.
– It is a mild scrub that feels very light on the skin.
– Even after rinsing it leaves a flimsy oil layer, which is good for dry skin people or in winters.
– It claims to be devoid of chemicals, which is good for the skin.
– I like its strong Ayurveda smell, which might be a con for some people.
– It keeps skin moisturized and soft.
What I do not like about 'Vana Vidhi Oriental Rice Paddy Face And Body Scrub'
– The packaging is not entirely spill-proof. The oil content leaks even when the cap is super tight.
– Its price can leave a sizeable dent in the pockets. 😉
Ingredients of 'Vana Vidhi Oriental Rice Paddy Face And Body Scrub'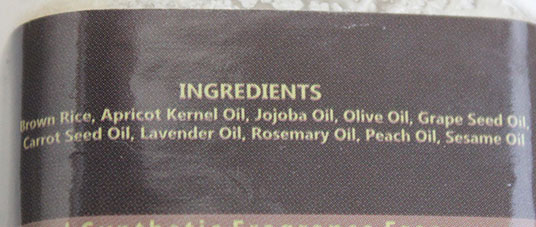 Price of 'Vana Vidhi Oriental Rice Paddy Face And Body Scrub': INR 1599 for 70g
BABE Rating: For oily skin – 3/5
For normal to dry skin – 4/5
Final Word: Formulated with luxurious oils and brown rice, vana vidhi scrub is best suited for dry skin people. The oils in this product amplify the moisture level of skin, which is very much required by dry skin, and make the skin brighter and smoother. Oily skin people may use it on areas other than face or try it in winter season when the natural moisture is not levelled.
You may also like reading these related topics
Himalaya Herbals Gentle Exfoliating Walnut Scrub Review
Lotus herbals white glow oatmeal yogurt skin whitening scrub review
Neutrogena Deep Clean gentle face scrub
Neutrogena deep clean blackhead eliminating daily scrub review
H2O Plus Sea Mineral Scrub Review