Hello beautiful girls,
As you all know that good skin care routine is important to keep the skin healthy and happy. In my opinion skin care routine is incomplete without incorporating a good face mask. Face masks do not only clean the skin but also hydrate it. They help in pore tightening, fighting acne marks, breakouts, and also tackle so many other skin issues. Recently, Lakme introduced new salon type clean up that can be done at home. The home clean up range has 3 products: face wash, face scrub and face mask. Today, I am going to review the Lakme Clean Up Clear Pores Face Mask. This mask is actually for acne-prone skin, let's find out more about this product.
What the Product Says
Get a salon like clean up
• Easy rinse-off clay based mask absorbs excess oil and helps tighten pores for clear and matte skin.
• Helps prevent breakouts and contain green tea extracts known to calm your skin.
Directions to use:
. Apply the mask evenly on your wet face and neck and allow it to dry. Rinse off with water and pat dry.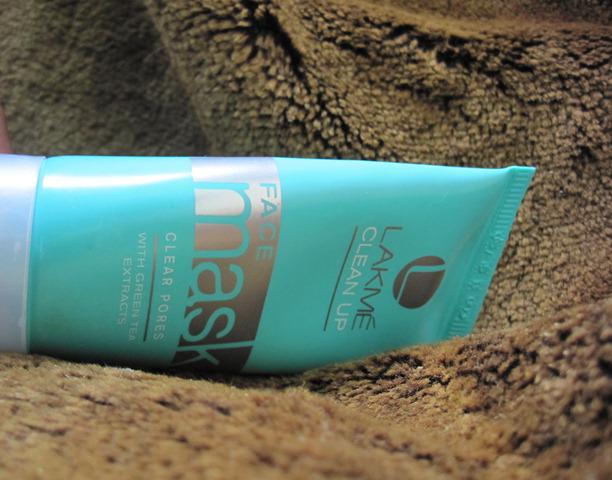 My Take On 'Lakme Clean Up Clear Pores Face Mask'
You must have heard about this new range of Lakme clean up kit. The product that I am reviewing today is the 3rd and last step of Lakme Clean up Clear Pores Skin Care regime. This range sounds quite tempting, and I wanted to try something new so bought the face mask. It comes in a sturdy turquoise color squeezable tube. This is a screw open tube with a silver cap on top. The packaging is easy to carry and travel friendly. There are no risks of loosening the cap and spilling the contents.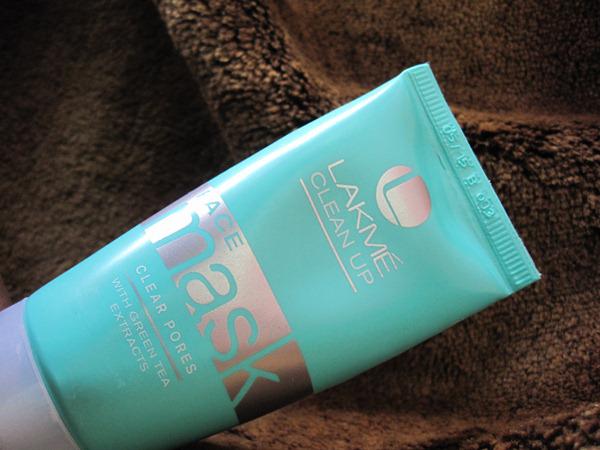 The fragrance of this face mask is very refreshing just like mint and green tea extracts. The color of the product is white with a hint of green maybe because of the green tea extracts. It is a clay based face mask so the texture is slightly thick yet creamy. As for the smooth and thick texture it is easy to apply. Still, before applying this face mask I always apply rose water or normal water on my face as doing so makes the application even easier. This is another step before the rose water which is to thoroughly clean the face either using a normal face wash or face scrub.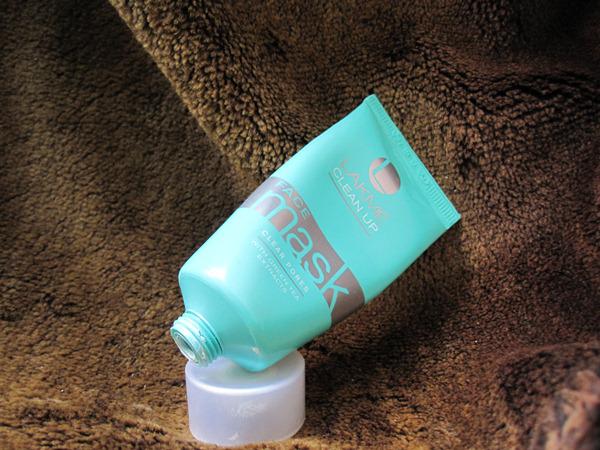 Being blessed with oily skin, I always have this feeling that green tea extracts and mint are more appropriate for my skin. They make my face clean and oil free, and that was one of the primary reasons why I purchased this face mask and did not go for its strawberry variant.
As far as the application is concerned, I use this mask twice a week on clean face. It takes around 10 -15 minutes to dry. Once it dries, I use normal water to remove the mask. But before removing it, I always massage my skin for 1 or 2 minutes and then rinse it off. It gives my skin a matte finish for 4 to 5 hours on my oily skin but if you have normal skin then the matte effect will last for long. Till date this product has not caused any type of irritation or redness on my acne-prone skin.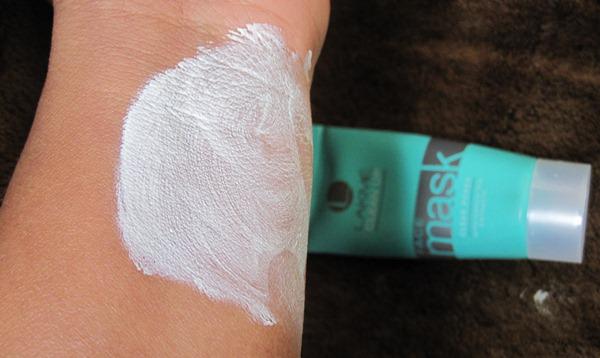 It makes the skin clean, oil free and bright. The skin looks hydrated and smooth after using this face mask. It also helps in tightening the pores but the effect is temporary. What I didn't like about it is that it does not help in curing acne break outs. This product is really good for monsoon and summer seasons when skin break out happen easily because of the high humidity. In such weather it will keep the skin calm and oil free.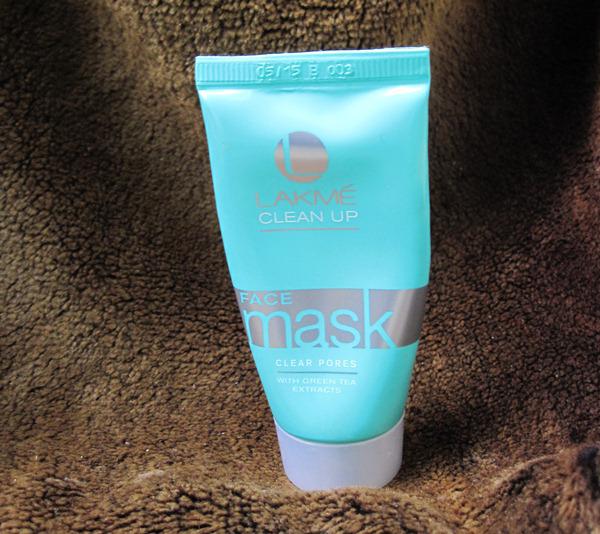 What I Like About 'Lakme Clean Up Clear Pores Face Mask'
– Easily available.
– It keeps skin oil-free.
– Makes skin hydrated and smooth.
– Makes skin bright, soft and clean
– Very smooth and soft texture.
– Refreshing smell.
– Available in two sizes.
What I Do Not Like About 'Lakme Clean Up Clear Pores Face Mask'
– Not helpful for acne break outs
– Contains paraben
– Matte effect is temporary.
Price of 'Lakme Clean Up Clear Pores Face Mask': Rs 110 for 50g, Rs 225 for 100g
Ingredients of 'Lakme Clean Up Clear Pores Face Mask':
Aqua, Kaolin, Bentonite, glycerin, PEG 400, Titanium Dioxide, Stearic Acid, Palmitic Acid, Disodium Laureth Sulphosuccinate, Cetostearyl Alcohol, Niacinamide, Dimethiconol, TEA DodecylBenzenesulfonate, Perfume, Xanthan Gum, Allantoin, Sodium Ascorbyl Phosphate, Tocopheryl Acetate, Camellia Sinensis Leaf Extract, Salicylic Acid, Disodium EDTA, CI 40290, CI 15985, CI 19140, Pheoxyethanol, DMDM, Hydantoin, Iodopropynyl Butyl Carbamate, Methyl Paraben, Butyl Paraben, Ethyl Paraben, Propyl Paraben, Methylisothiazolinone
Face Mask contains Iodine.
Shelf Life Of 'Lakme Clean Up Clear Pores Face Mask': 2 years
BABE Rating: 4/5
Final Word:Lakme is one of those brands that I trust a lot as it provides good quality at an affordable price. Lakme Clean Up Clear Pores Face Mask controls oil secretion for few hours, and makes the skin soft and clean. I have used it in summers and it fares well on my skin. It does not cause skin breakouts but it also does not help in fading the scars. You may give it a try if you just want it work on the sheen or have a smooth hydrated skin. As for the repurchase, I am planning to buy the face wash and face scrub of this range as well to see the efficacy of all these three products together.
Author: Veena Singh
You might also like reading these related topics
Spawake Moisturising Deep Purity Mask Review
Blossom Kochhar Aroma Magic Anti Pigmentation Glossy Pack Review
Blossom Kochhar Aroma Magic Hydrating Seaweed Pack Review
Himalaya Herbals Fairness Kesar Face Pack Review