Hi Everyone, today I am sharing a very interesting post with you. It is a jewellery haul from YouBella.com. The haul comprises of earrings, bracelets, and pendants. The gaudy detailing, vibrant colors are treat for the eyes. The jewellery enhances the grace of an outfit and adds poise to it. Though I do not get many occasions to wear much bling still I love collecting every piece of it. The maximum I wear is a pair of earrings, a necklace and a bracelet. And, that's why I was quite excited to receive this jewellery. You would soon see it in my future videos. First let me brief you about YouBella.com.
YouBella is an online store for artificial jewellery. They have various categories of ornaments ranging from earrings, necklaces, bangles and mangalsutras. I have seen many online portals that sell jewellery but have never spotted mangalsutras on them. For those who love wearing artificial mangalsutras should have a look at the wide collection here. They also have collections of temple jewellery, gold plated jewellery and valentine jewellery which comprise of beautiful designs in earrings, pendant sets, bangles, etc. You can also go for sterling silver jewellery or coins in the 'Silver'' section. The coins have a hallmark logo that speaks of their quality and reliability.
Currently, YouBella is running amazing discount offers. Plus, you will get extra 25% off by using code ''YOUBELLA25''. The best thing is YouBella.com provides free delivery on all items irrespective of the total order amount. You can also pay cash on delivery without paying them any additional charges. Besides, all products sold at YouBella.com are covered under our 15 Day Replacement Guarantee. If there are any fitting issues, damages, defects or any other problem, all you have to do is notify them within 15 days from the date of delivery, and they will either refund the money or send a replacement product. I find this quite amazing as many of the online portals do not give them an option of refunding the money.
Now, coming to my order, I am quite impressed with the quality of jewellery I have received. It is none less than what you get from BGs or its likes. They have excellent & unique designs. I like ethnic jewellery more so I ordered more of those earrings but YouBella does have numerous design options in the contemporary category as well. These earrings are lightweight so easy to wear. Personally, I do not like wearing heavy (in weight) earrings as they tend to make the ear piercing bigger. At the time of my sister's wedding, I bought ethnic earrings from Lajpat Nagar. They look very good but were uncomfortable to wear because of their heavy weight. Since then I decided to stick to the proverb ''All that glitters is not gold''. The two combos- Ivory crystal & American diamond, I received from YouBella, speak of the fine finish, high quality, and unique design. You can easily make that out from the pictures below. I like both these combo sets. They can be worn on casual outings as well as on special occasions like family weddings, etc. They have an elegant look and are aligned with the latest fashion trends.
Etheral Ivory Crystal Arrayed Plume Gold Glossed Combo | Original Price – Rs 2999, After Discount – Rs 599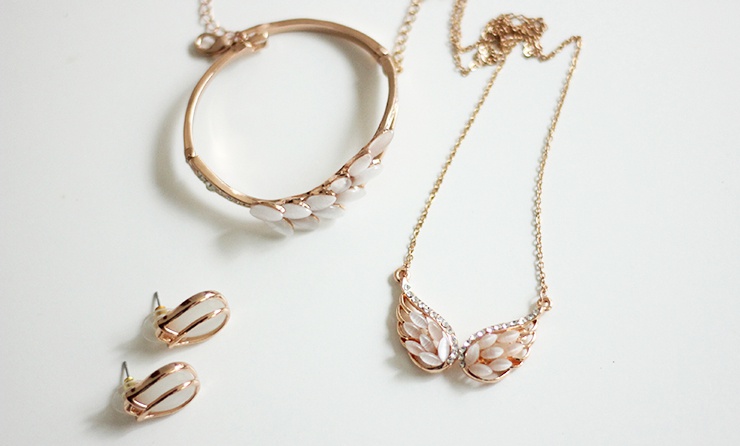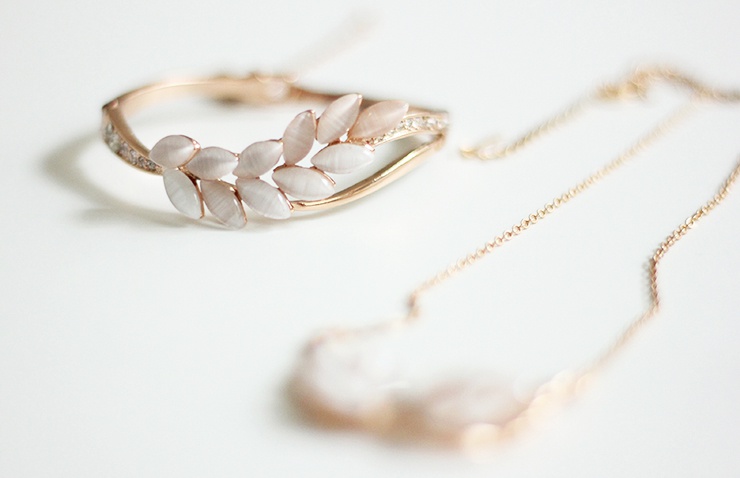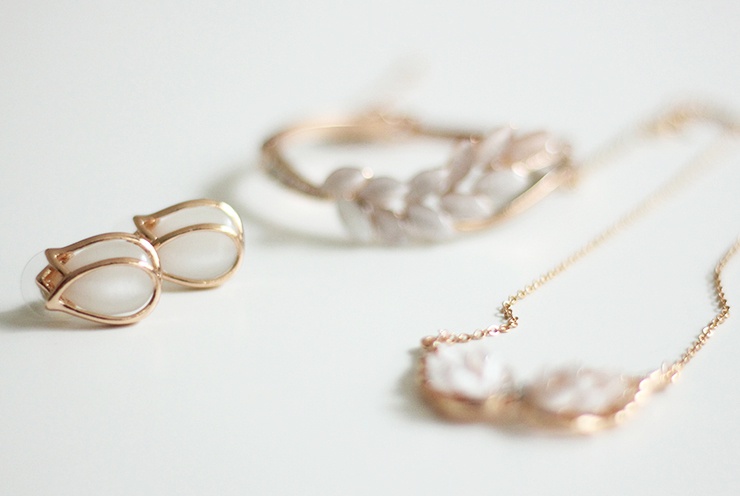 Youbella Signature Collection American Diamond Combo Of Pendant With Earrings | Original Price – Rs 3999, After Discount – Rs 899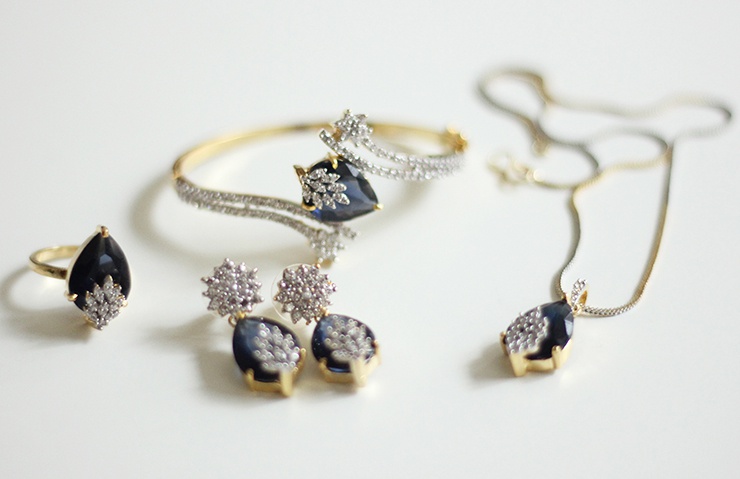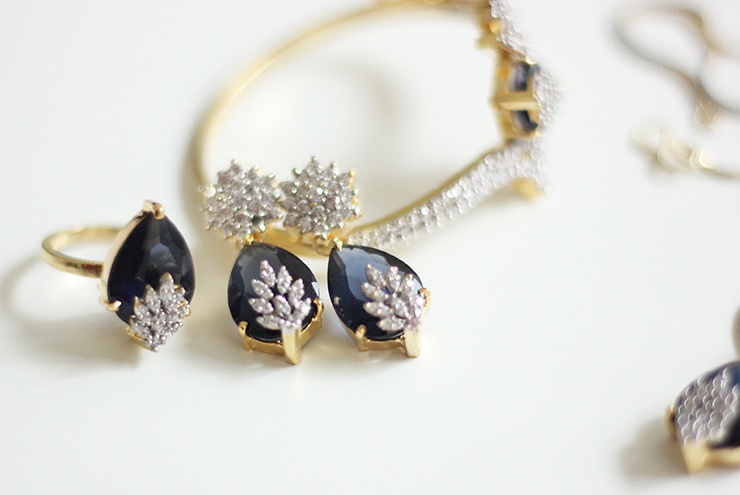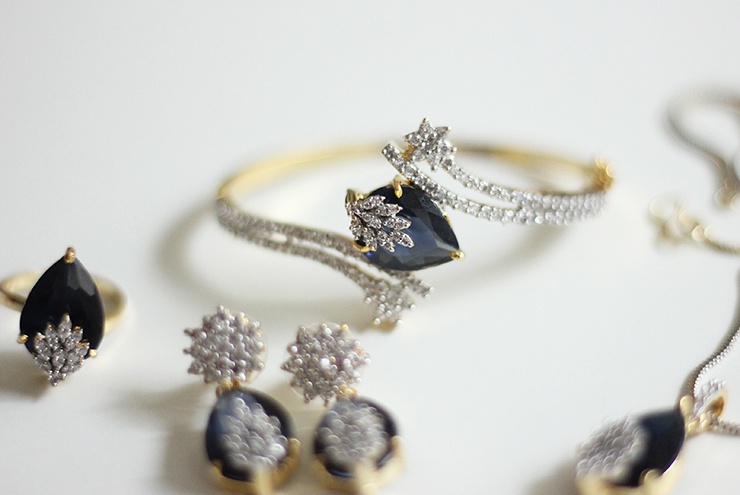 Cotton White Clustered Pearls Jhumki | Original Price – Rs 1999, After Discount – Rs 399
Youbella Combo Of Two Designer Traditional Earrings | Original Price – Rs 1999, After Discount – Rs 299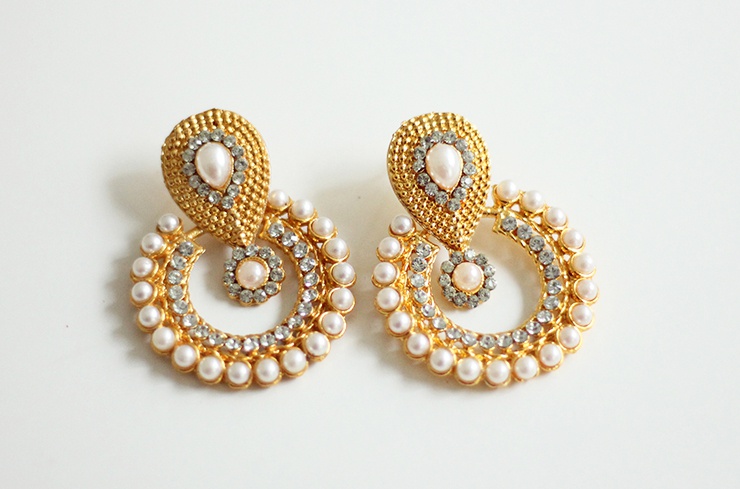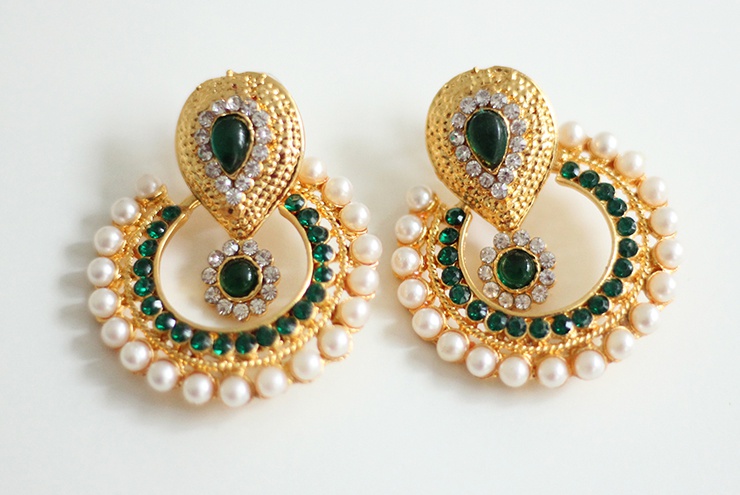 The other nice feature of YouBella is the fast delivery. I got my order 4 days after placing it. Plus, every individual piece was bubble wrapped in order to avoid any damage during the transit. Thus, when I got my hands on this lovely jewellery, everything was in intact. I am happy with shopping experience frm YouBella- be it the design, quality of the jewellery or shipping. I would recommend YouBella online jewellery store to all the jewellery lovers.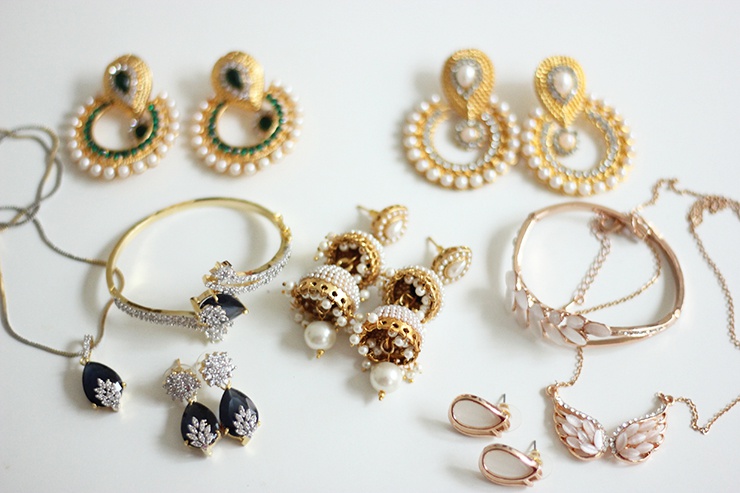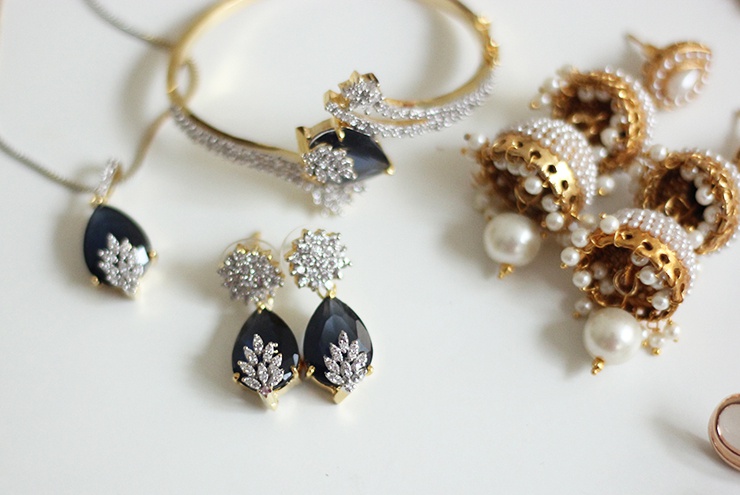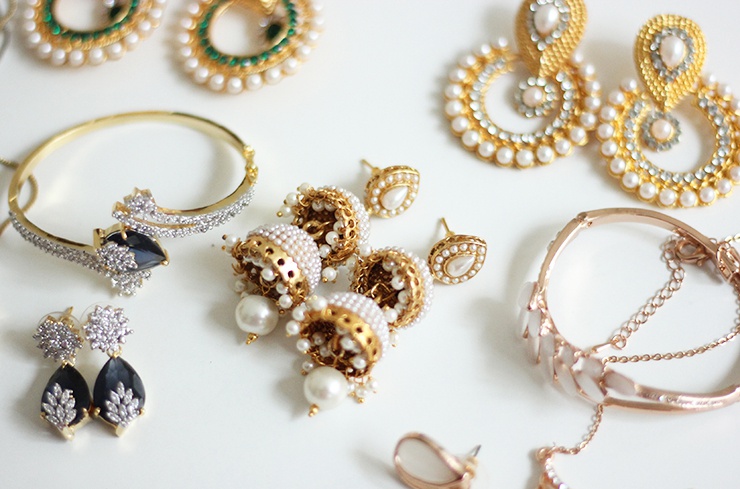 Disclaimer- This is an editorial review. The product is sent by the brand for consideration. However, my review is genuine and I am not being paid for publishing my experience with this product.
You might also like reading these related topics
Ethnic Handcrafted Jewelry For Casual Wear-Fashion Jewelry
Fashion Jewelry Haul From Colette By Colette Hayman Australia
Jewelry Haul-Certain Things Are Never Enough !
Complement Your Indian Attire With Pearl Jewelry