Hi everyone, my today's post is about Innisfree Orchid Massage Cream. Since I have oily acne prone skin so I was ambivalent about using this massage cream but my drying skin clarified the confusion. This is the first time ever I tried a massage cream and I am excited to share my findings with you. Before you start reading the review the one thing that I want to say is that there cannot be a better season than winters to try a massage cream, especially for oily skin people.
What the product says
The meticulously extracted active ingredient from Jeju orchids delivers exceptional sleekness to dry skin with its outstanding antioxidants. A balm-type massage cream made with the vitality of Jeju orchids to leave your skin radiant and full of energy.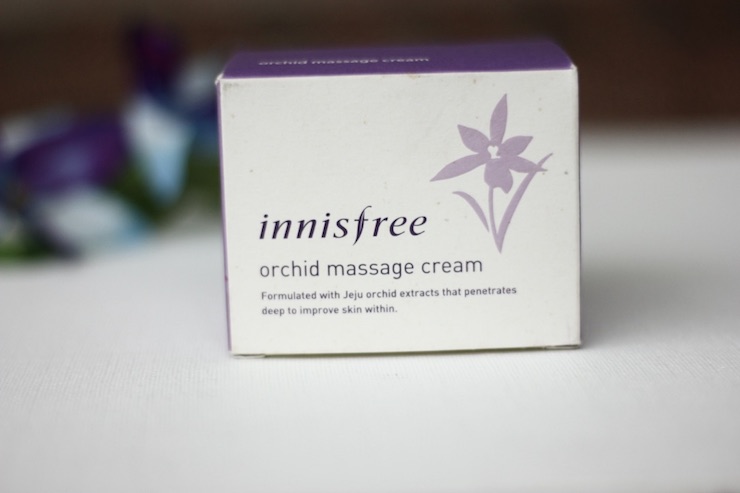 Things I like about 'Innisfree Orchid Massage Cream'
The massage cream comes in a mauve colored round jar. It has a screw open lid on top and the contents are further sealed with the help of thin plastic sheet placed between the mouth of the jar and the cap. This plastic jar is again packed in a hard paper box that contains the description of the cream, key ingredient list, and pricing. It is an 80ml jar so can be conveniently carried while air traveling.
If you are relating massage cream to what the salons use while doing a facial then you have come close. It has a very thick balm-like consistency that is often used for massage. Order wise it shield be used after cleaning the skin with toner but that is the ideal case. In this cold season, I get goosebumps while using toner so I am skipping that step often. Irrespective of the toning step, take an appropriate amount of the cream massage over skin. After massaging, gently wipe off with a tissue or hot towel or rinse with lukewarm water. If your skin is flaky or ultra-dry you can also leave the cream overnight for more intense moisturizer intake.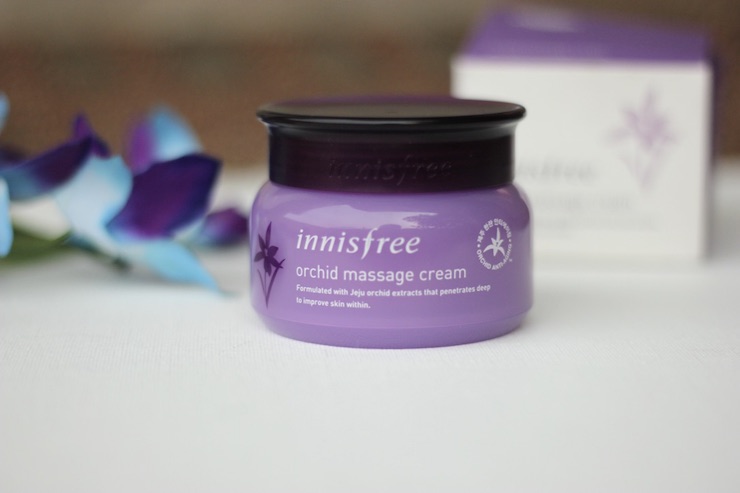 As I have said earlier, my skin is super oily and acne prone so using such a thick moisturizing cream was out of the question. When my skin started cracking and flaking I did not give a second thought and started using the cream. Since it does not contain SPF I use it in the morning (mixed with another SPF cream) and evening. It has got a thick texture that is specifically made for massaging so it does not sink into the skin and always make it sticky & greasy. During the daytime that is a concern so I wipe to off with a wet tissue and apply SPF on top. Before bedtime, I just leave it as it as. Because it is a massage cream so it makes the skin sticky but I do not mind that as I wake up to smooth fully hydrated skin.
Since I have started using this cream, the flakiness is completely gone and my skin feels soft. Though it is thick with consistency it did not cause any pimples on my acne prone skin. I think it is because of the cold weather. If it had been summers I would have got some zits here and there. That being said, I think if it can work so well on my skin in cold season it can work even better on dry and normal skin types.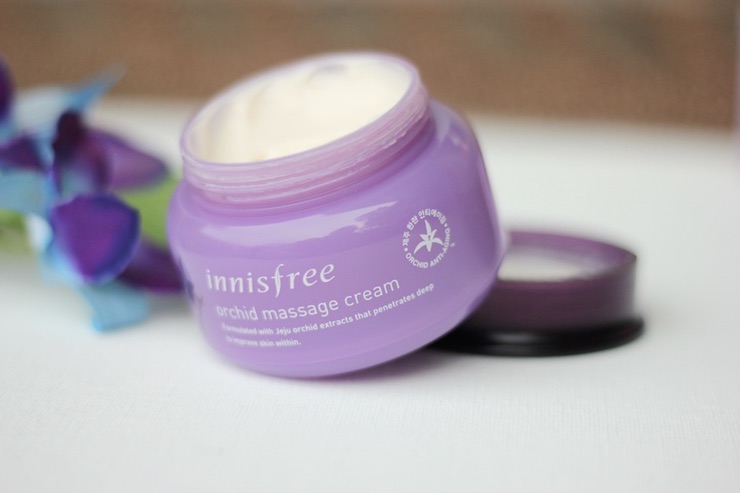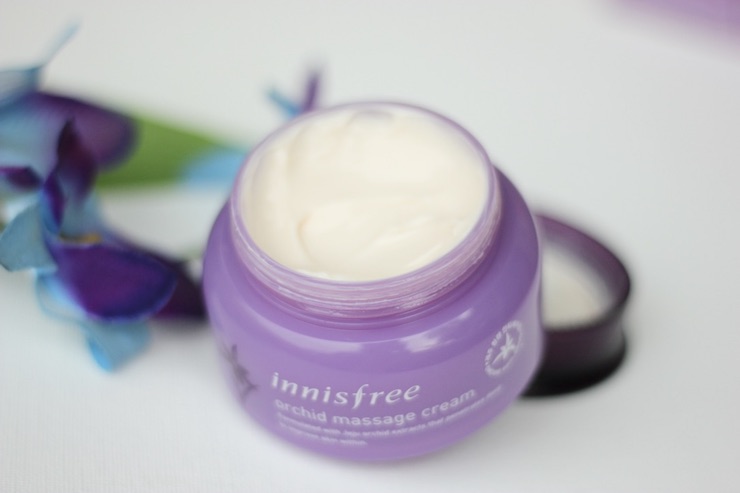 Things I do like about 'Innisfree Orchid Massage Cream'
– It does not cause skin breakouts.
– Makes the skin soft and hydrated.
– A must-have product for the winter season, especially if your skin is going through flakiness.
– If it works well on oily skin, the probability is it will work better on other skin types.
– It can be used both as a day and night cream.
Things I do not like about 'Innisfree Orchid Massage Cream'
– Need to spend more time massaging to get optimum results.
– Pricey.
– Skin feels sticky and greasy but that's why it is called a massage cream.
Price of 'Innisfree Orchid Massage Cream'- Rs 1500
BABE Rating- 4/5
Final Word- If your skin is going through dry patches I would suggest using this thick textured massage cream. It will give your skin good reprieve from the dryness and keep it fully hydrated. As you might know, dryness is the cause of premature aging so keeping the moisture levels on top will defer the signs of aging as well.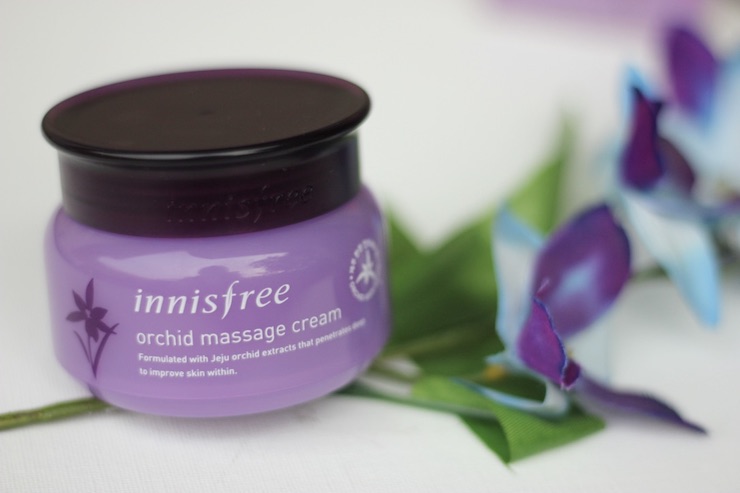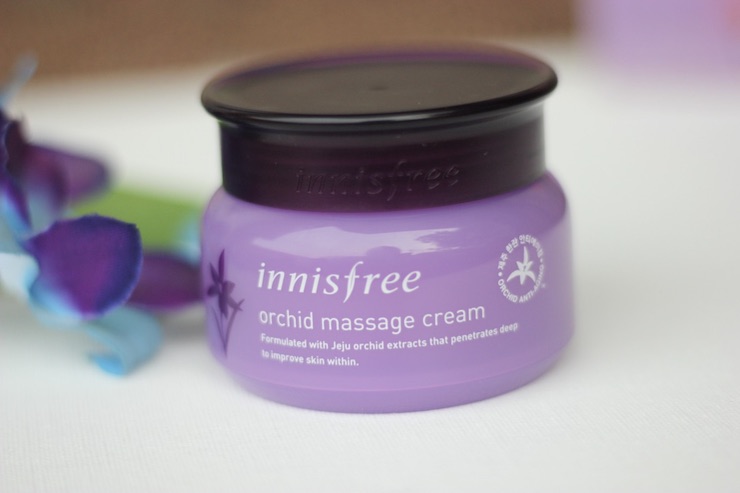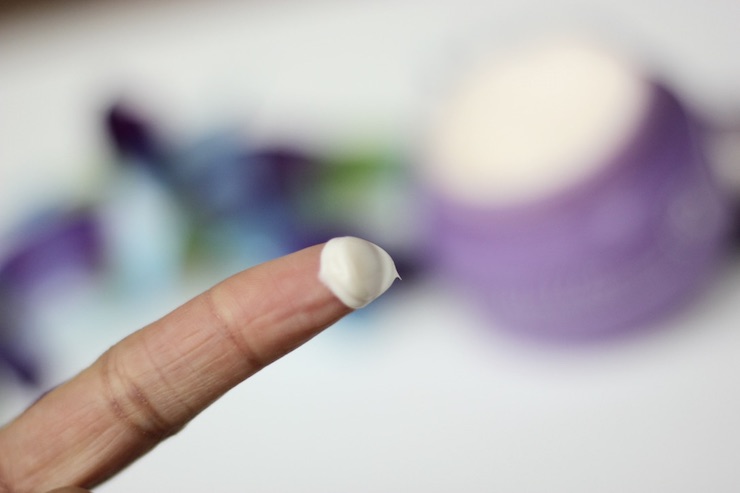 You might also like reading these related topics
Innisfree Orchid Enriched Cream Review
Innisfree Orchid Eye Cream Review