If you are a nail polish addict, you need to have a better-quality nail polish remover that does not only remove the polish but also nourish the nails. For years, I have been using Colorbar Acetone Free Nail Polish remover as it is gentle on the nails and effective in removing the stains. This time I wanted to buy something new so thought of trying the Innisfree Nail Remover. I have used Innisfree products before as well, and the good experience with those products influenced the buying decision. But was it a right choice? Well, read on to know that.
What the product says
A nail remover that neatly, quickly removes nail polish and nourishes your nails with Jeju's natural tangerine oil. Natural tangerine extract from Jeju Island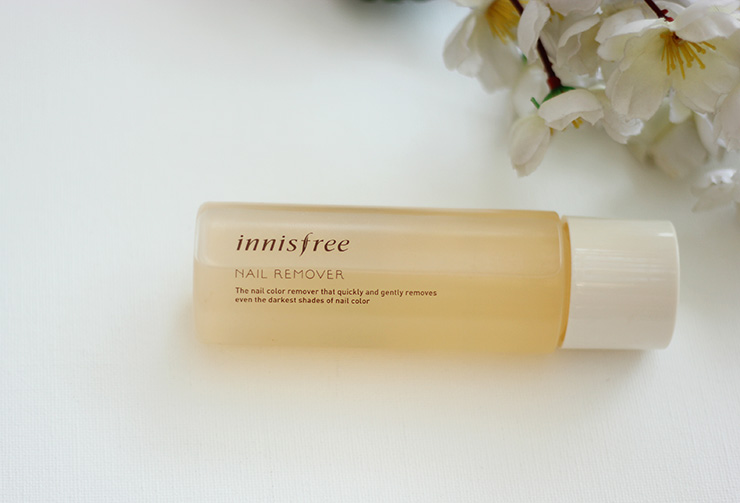 My take on 'Innisfree Nail Remover'
The nail polish remover is packed in a transparent plastic bottle. It has a push-down cap, which is good if you have young kids at home. Now, since Rayaan has started exploring things he puts everything in his mouth. Caps like these cannot be unscrewed by kids and thus keep them safe. Anyway, it is a lightweight bottle, travel-friendly bottle. Since the quantity is 100ml you can carry it in cabin bag as well.
It is a transparent nail polish remover. The fragrance is amazing as it has a sharp scent of sweet-citrus(y) flavor. This is because of the presence of Orange and citrus unshu fruit oil. Its fragrance is one thing that makes it stand out from other nail polish removers. Its consistency is similar to that of water. I need to pour it on a cotton swab to get the job done. The small outlet makes the usage convenient and saves it from getting overused.
Now, coming to the main part, this is not an Acetone-free remover. It contains acetone but along with that it also has Glycerine, citrus fruit oil, and Orange. I do not mind the presence of Acetone as long as it is compensated by the goodness of ingredients like Glycerine. And, this is exactly what this nail polish remover is doing. Even though it contains Acetone, it does not feel harsh on the nails. There is no white casting and unnecessary drying of the nails. It does its job of removing the polish very effectively. For plain nail polishes, it takes only a few seconds to completely remove the polish and for glittery/speckled nails it does take some time for 100% removal but the end result is satisfactory. If I am wearing plain nail polish, a single cotton swab with a few drops of this nail remover is enough to remove the polish from all the nails. For glitter/speckled nail polish, I do need to take 4-5 cotton swabs to get the job done but it gives a pleasing end-result. Plus, it does not leave any stainin on the nails. The nails look smooth and moisturized after removing the nail polish.
Pricing wise, I find it affordable. In fact, the other decent nail polish removers available in the market are pricier than this one. My only concern is that it is not easily available. It can be either purchased from an Innisfree store or a few online marketplaces.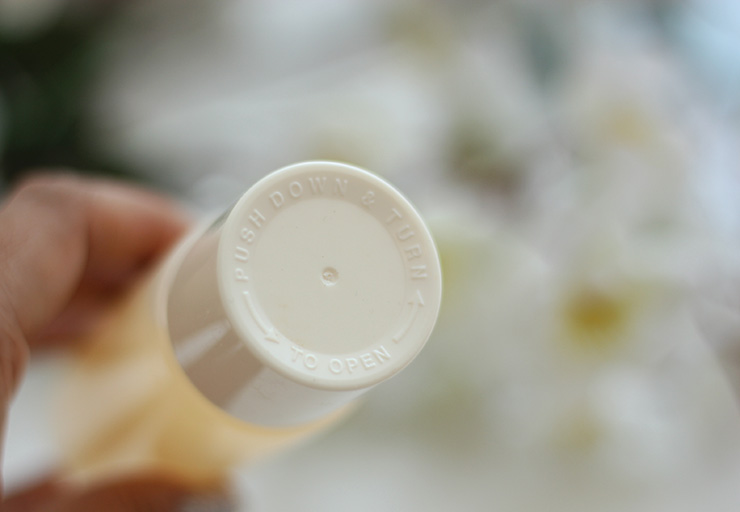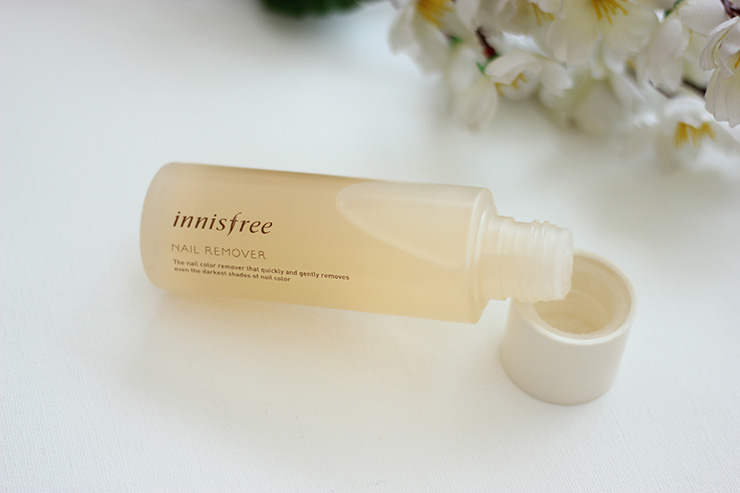 Things I like about 'Innisfree Nail Remover'
– The Pleasant tangy fragrance of oranges.
– It does not leave any white cast.
– Effectively removes nail polish.
– It does not leave the nails dry.
– Quickly removes the polish.
– Spill-proof packaging.
Things I do not like about 'Innisfree Nail Remover'
– Limited availability.
Price of 'Innisfree Nail Remover'- Rs 200 for 100ml
BABE Rating- 5/5
Final Word- Formulated with Glycerine, Citrus oil, and Oranges, Innisfree nail remover quickly removes the nail polish. It does not make the nails dry or white in fact it makes the nails look moisturized. The yummy fragrance of Oranges is something I have never experienced in any other nail polish remover. For this fragrance, I will give it an extra thumb up. In my opinion, this is a nice nail polish remover that does its job effectively and quickly at an affordable price.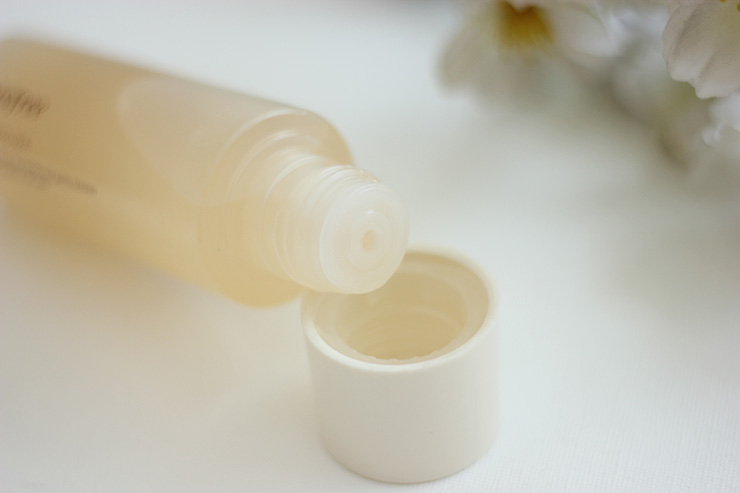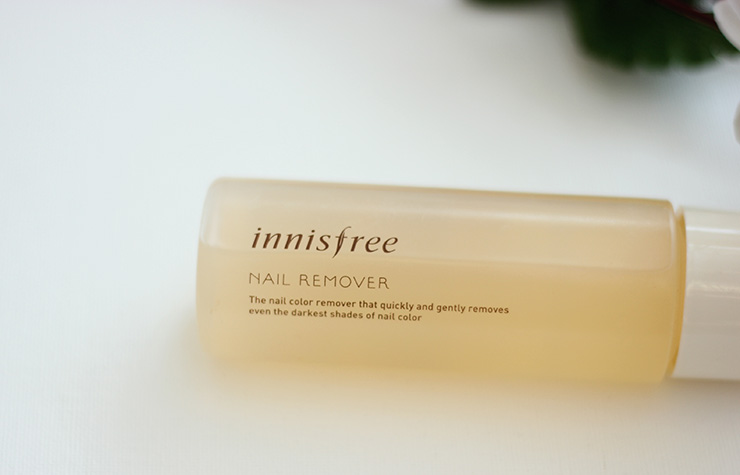 You might also like reading these related topics
Enliven Nail Polish Remover With PRO Vitamin B5 Review
Cutex Nourishing Nail Polish Remover Review
Sally Hansen Extra Strength Fast Polish Remover Review
Colorbar acetone free nail enamel remover review