I am a hoarder of nail polishes, and I like dressing up my nails according to the occasion and outfit. That calls for frequent application of nail polish remover, and because of the job of a remover it is supposed to contain harsh chemicals that can harm the nails while making them ready for a polished look. But that does not stop a nail polish addict from adorning beautiful colors so what I do is I select my nail polish remover very carefully – instant remover that is safe for nails. The latest one I bought is from Cutex brand. I got this remover from one of the Australian shops, and I have been using it for last two weeks. Let's see my experience with this product.
What the product says:
Do your nails break easily? Try Cutex's Nourishing with vitamin E formula. With each use, the vitamin E-enriched formula will help to replace moisture in dry, brittle or damaged nails. Your nails will look healthier and feel stronger and more flexible.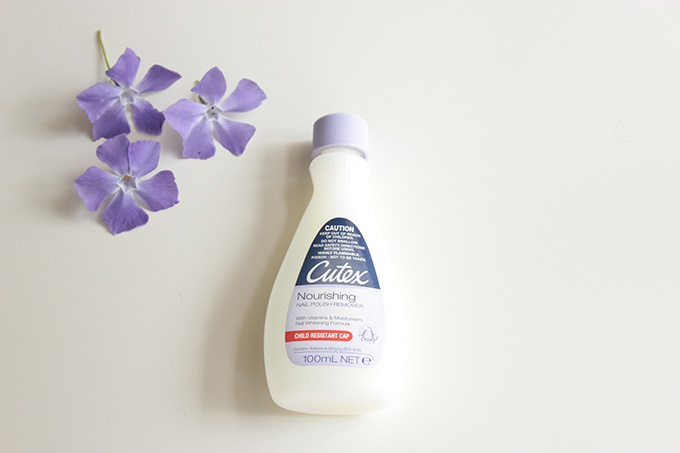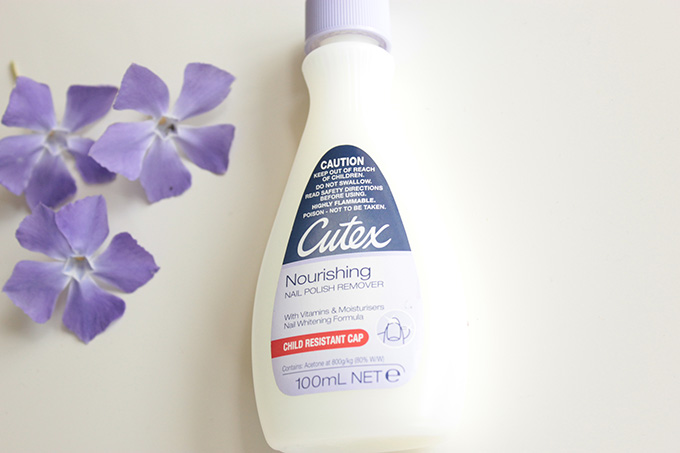 My take on 'Cutex Nourishing Nail Polish Remover'
It comes in a curvy translucent bottle that bears the ingredient list and usage directions. It has child resistant cap that means even if children get their hands on the bottle they won't be able to open it. Even it took me sometime to understand the technique to open the cap. You need to pull it out a little and then rotate anti-clockwise. If you keep rotating it anti-clockwise without pulling out you won't succeed. The close mechanism is simple like any other screw cap. Also, the bottle is made of sturdy plastic that makes it lightweight and accident-proof. It can be easily carried in a handbag without the fear of spilling the beans around.
The nail polish remover is a milky liquid with water like consistency. It contains acetone but does not have strong acetone fragrance which is the best thing as otherwise for people with strong smelling sense it becomes difficult to use such products.
The outlet has got no stopper so I have to be very careful while pouring the contents on a cotton ball otherwise it oozes out more than required product leading to waste and messy removal. Even though it contains acetone it does not leave any white cast on the nails. It is quick in removing nail polish even the brightest shades. I need maximum two swipes to wipe out the last traces of any bright or light shade. As it is formulated with vitamins and moisturizers it leaves the nails healthy and moisturized. I am a nail polish addict and I like changing the shades often sometimes 2-3 times a week, and that makes it use the polish remover more frequently. So I always prefer to use such remover that does the job quickly and does not even harm the nails. I have been using this remover for past two weeks and I am satisfied with its performance.
What I like about 'Cutex Nourishing Nail Polish Remover'
– Quick in removing nail polish even the brightest colors.
– Does not leave any white cast.
– Does not dry out nails.
– Contains vitamins and moisturizers that keep the nails healthy.
– Child resistant cap – absolutely spill-proof.
– Does not have strong acetone smell.
What I do not like about 'Cutex Nourishing Nail Polish Remover'
– It does not have a stopper at the opening and its absence leads to taking out more than required product.
Ingredients of 'Cutex Nourishing Nail Polish Remover'
ACETONE, AQUA/WATER/EAU, GLYCERIN, ISOPROPYL PALMITATE, STYRENE/ACRYLATES COPOLYMER, BENZOPHENONE-1, CITRIC ACID, PROPYLENE GLYCOL,TOCOPHERYL ACETATE, ARACHIDYL PROPIONATE, PARAFFINUM LIQUIDUM/MINERAL OIL/HUILE MINERALE, CETYL ALCOHOL, ETHYLHEXYL HYDROXYSTEARATE, STEARIC ACID, PALMITIC ACID, TRIETHANOLAMINE, SODIUM LAURYL SULFATE, GLYCERYL STEARATE, POLYSORBATE 60, DIMETHICONE, CARBOMER,DENATONIUM BENZOATE, DISODIUM EDTA, PHENOXYETHANOL, METHYLPARABEN, BUTYLPARABEN, ETHYLPARABEN, ISOBUTYLPARABEN, PROPYLPARABEN,PARFUM/FRAGRANCE, FD&C YELLOW NO.5 (CI 19140).
Price of 'Cutex Nourishing Nail Polish Remover': Around AUD 4.95 for 100 ml bottle
BABE Rating: 4.25/5
Final Word: Overall, Cutex Nourishing Nail Polish Remover instantly removes nail polish without harming the nail beds. Being formulated with vitamins and moisturizers it keeps the nails healthy while removing the brightest/lightest shades from them. The only concern I have is with the wide opening. But I think if transfer the contents to an empty bottle that has a stopper at the outlet that concern would also be taken care of. At the end I would like to say that this nail polish remover is worth giving a try.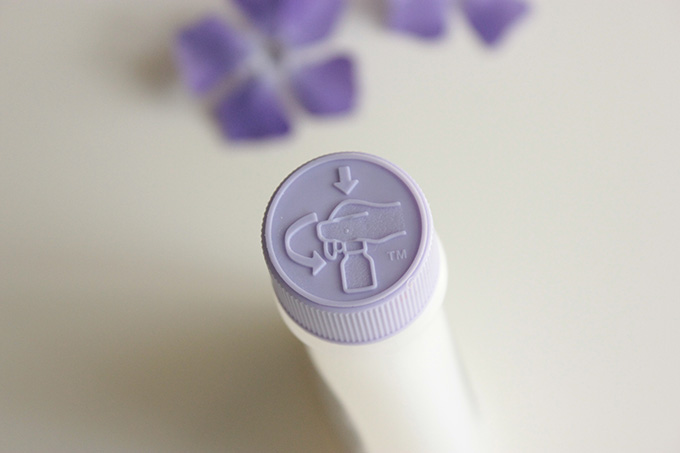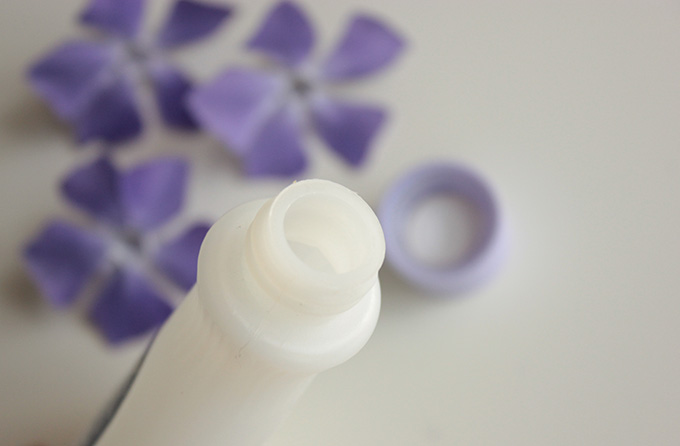 You might also like reading these related topics:
Sally Hansen Extra Strength Fast Polish Remover Review
Colorbar acetone free nail enamel remover review