I have been using Colorbar acetone free nail polish remover for quite long so this time when it got over I wanted to try something new. Though there were many options but none of them could fit into my budget except Enliven Nail Polish Remover. This is a UK brand, and as I was trying its product for the first time so I was little skeptical about my decision. And as you know, I always buy big sizes so if I end up not liking the product I really get disappointed. But fortunately, Enliven nail polish remover with PRO vitamin B5 did not let me down. To know why… keep reading!
What the product says:
Enliven nail Polish Remover has components that you can trust without much thought, they will not spoil your nails. Get clean nails with no traces left behind of your previous nail color. Along with giving you clean and clear nails, this nail polish remover will strengthen your nails as it contains Pro Vitamin B5. This moisturising component also softens and soothes your nails. It is very important to keep your nails moisturised to prevent them from drying, cracking, splitting or chipping. This Enliven Nail Polish Remover enriched with Pro-V, does not dry-out your nails, unlike other nail polish removers. So, you can have fresh nails sparkling with health with this nail polish remover.
My take on 'Enliven Nail Polish Remover With PRO Vitamin B5'
It comes in a tall translucent bottle with screw open cap. Being made of plastic, the bottle is damage proof and lightweight. Though it contains 250ml product still it can be easily accommodated in luggage bag. The cap closes properly thus preventing the contents from spilling around. The only drawback I found with this bottle is the absence of stopper at the opening. Since the opening is wide I have to be extra careful while pouring the remover on cotton swab. It has an upside as well which is that the contents can be easily transferred to another bottle. Overall, the packaging is simple, lightweight and travel friendly.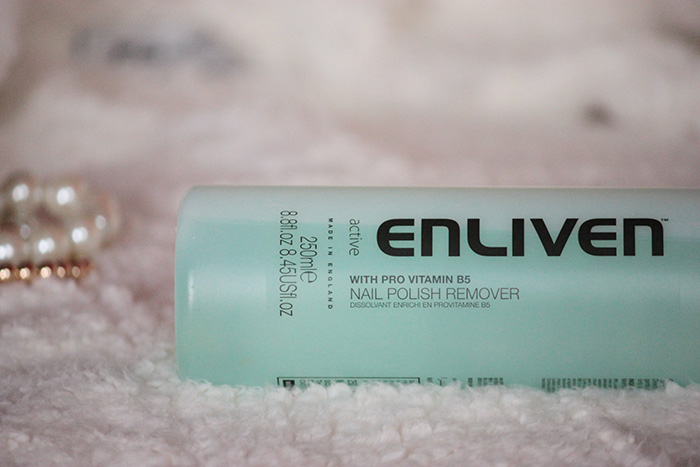 Enliven nail polish remover is formula with glycerin that keeps the nails moisturized whilst removing the nail polish. I pour few drops of the nail polish remover on a cotton swab and wipe gently over polished nail to remove the nail polish. I do not have to struggle to get every last trace of nail polish off my nails. It instantly removes the nail polish leaving the nail moisturized and shiny. Yes, it does make the nails shiny. Even I was amazed to see it at first because before this I had never seen a remover adding shine to the nails. On the contrary, many removers leave a white on the nails and make this dry and shabby. So when I saw the moisturizing effect I was happy to have made a good decision of purchasing this product.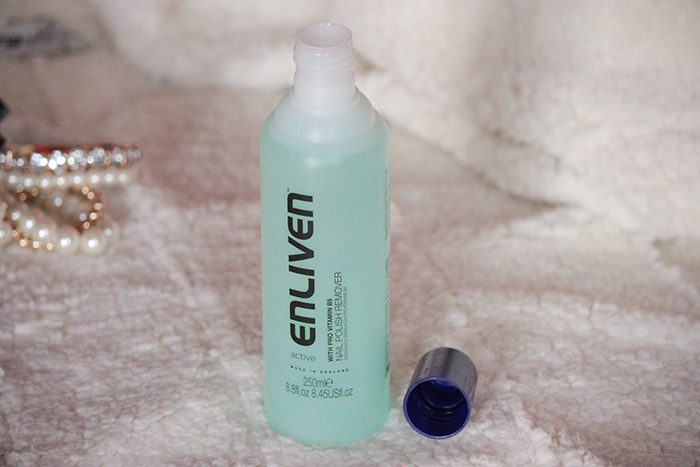 In order to make convenient use of the remover I have transferred it an empty bottle that has a stopper at the opening. The remover works really fast and gentle to remove the nail polish. I do not have to rub the cotton hard against the nails. It instantly leaves the nails clean and moisturized. The best part is that it contains acetone but does not have pungent smell like other removers. So if you have sensitive nose, you would love using this nail polish remover.
What I like about 'Enliven Nail Polish Remover With PRO Vitamin B5'
– Works fast.
– It does not make the nail white.
– Leaves the nails moisturized and shiny.
– No strong smell.
– Affordable price.
– Contains glycerin that is good for nails.
– Effectively removes last traces of nail polish.
What I do not like about 'Enliven Nail Polish Remover With PRO Vitamin B5'–
– Available only online.
– No stopper at the opening which can lead to wastage if the contents are not transferred to a smaller bottle.
Price of 'Enliven Nail Polish Remover With PRO Vitamin B5': Rs 189 for 250 ml
Online Availability: Buy Enliven Nail Polish Remover Strengthening Pro Vitamin B5 from flipkart
BABE Rating: 4.5/5
Final Word: Formulated with glycerin, Enliven nail polish remover work fast in removing the nail polish and leaves the nails well moisturized. Even though it contains acetone it does not have strong disturbing smell. I like how effectively it removes the nail polish from every nook and cranny and that too without rubbing it hard against the nails. I would highly recommend this nail polish remover as it does the job effectively and simultaneously adds life to the nails.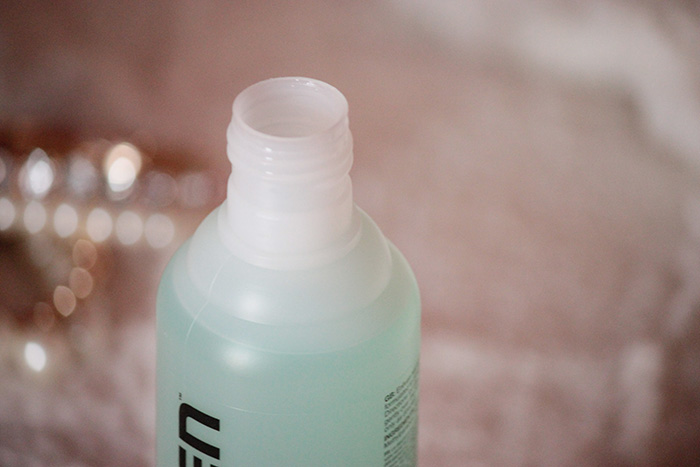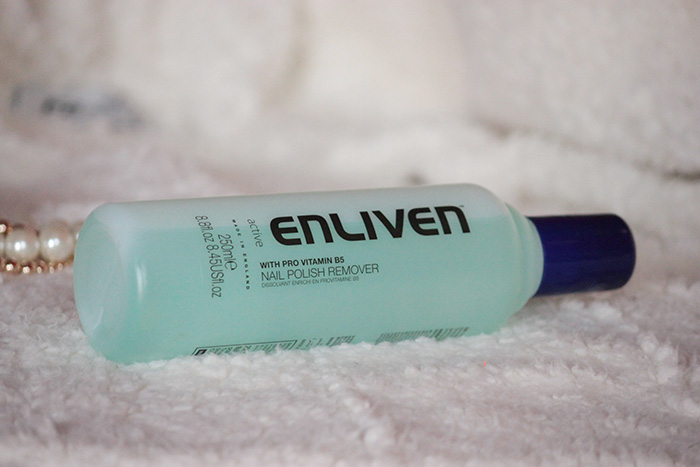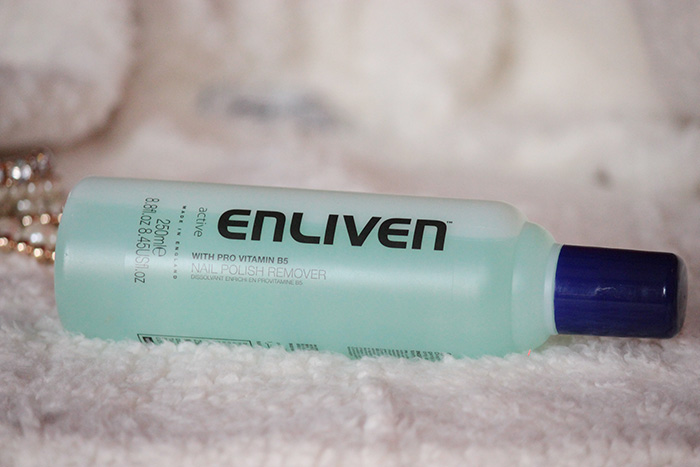 You might also like reading these related topics
Cutex Nourishing Nail Polish Remover Review
Sally Hansen Extra Strength Fast Polish Remover Review
Colorbar acetone free nail enamel remover review