Hello beautiful ladies,
Today I am going to review 'Himalaya revitalizing night cream'. I always had second thoughts about using a night cream because I have normal to oily skin, and this is the first time that I am ever using a night cream. Being a first timer I did some research about benefits of night cream. It is clinically proven that our skin pores are set loose when we sleep; hence they are capable to absorb most nutrients at that stage. A night cream helps in replenishing your skin by making the pores absorb more nutrients.
I have young skin so I decided to go for a basic night cream. Himalaya revitalizing night cream is not that expensive and also has 100 % herbal actives. Let's see how it fared on me.
What the product says:
Himalaya Herbals Revitalizing Night Cream is a deep- penetrating, luxurious cream that works overnight with the skin's natural renewal cycle. The cream provides three essential benefits that make skin soft, supple and rejuvenated:
– Renews skin cells
– Hydrates skin
– Repairs daily damage
How to apply: – Massage Revitalizing Night Cream gently over cleansed face at night before retiring. For best results, use regularly.SHELF LIFE:-Its shelf life is 3 years approx.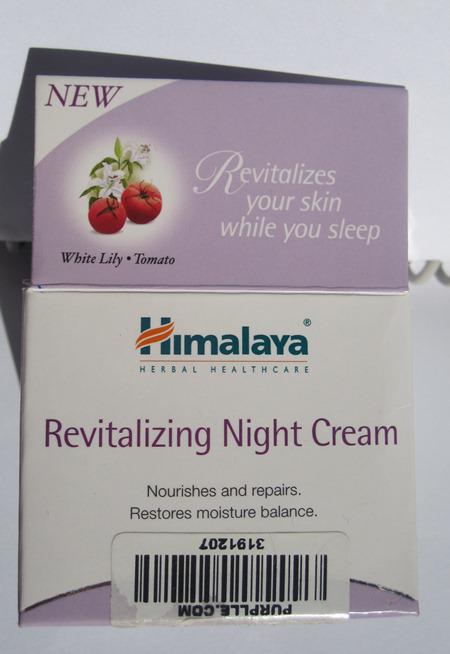 My Take on 'Himalaya Herbals Revitalizing Night Cream'
It comes in a white tub packaging with a green color screw cap. The contents are further prevented from spilling using a flat plastic removable lid. Unlike other night creams that come packed in glass tubs, Himalaya herbals is housed in a lightweight plastic container that is quite travel-friendly. The compact size and extra capping make it easily fit in any corner of your hand/luggage bag without any fear of spillage.
The cream is white in color and has a soft creamy texture. It has semi-thick consistency that makes it easy to work with. And because of the apt consistency it easily gets absorbed in the skin. It has a pleasant fragrance that is not at all strong. Even if you have sensitive nose, this won't feel bothersome. In fact, the fragrance dissipates within minutes of application.
Just pea size quantity is required to cover entire face and neck area. For the consistency, it is easy to spread. I do not have to make a lot of efforts to make it go into the skin; it penetrates deep inside in no time. To reap maximum benefits from a face cream, I always apply it in an upward direction using circular motions. This also helps in skin-tightening. I apply it on clean face every night before going to bed.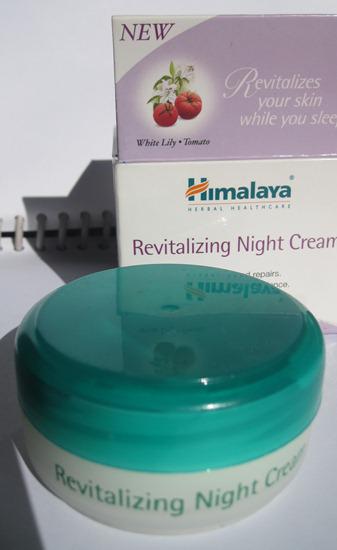 As far as the efficacy is concerned, I won't call this a magical cream but yes, I find a difference in my skin since I have started using it. My skin looks bright, pores look small and I can actually see glow on my face. So I would say this cream lives up to the mark. It contains AHA, which is allegedly believed to work for anti-ageing. It helps in reducing fine lines, not to a great extent but it does make them fade a little. I have fine lines on my neck, which now seem to have reduced. So yes, AHA does its work but not for deep wrinkles.
Also, being bestowed with oily skin I have pores on my face. But this creams helps to make the pores small, the effect is not long-lasting though. Overall, it does bring a difference to skin. In my opinion this night cream would suit every skin type except combination. My sister also uses this product and she has normal skin.
This product is worth trying as it takes care of skin's basic needs. You would see a difference in your skin. This cream makes your skin soft, supple and tight. It makes me feel as if I have got a new layer of skin cells. I would recommend this cream to everyone who wants to buy a basic night cream just to see its benefits. So you can give it a try and decide on your own.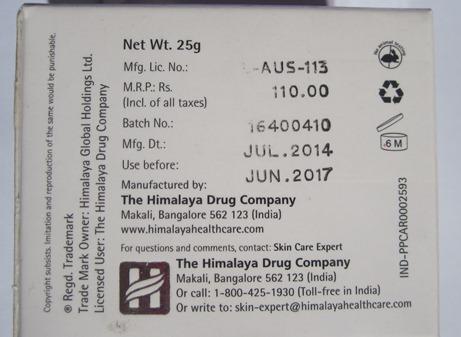 What I like about 'Himalaya Herbals Revitalizing Night Cream'
– Revitalizes the skin.
– It does not make any fancy claims, but whatever it claims it sticks to them
– It helps in the reduction of fine lines.
– Moisturizes the skin.
– Value for money.
– Convenient travel-friendly packaging.
What I do not like about 'Himalaya Herbals Revitalizing Night Cream'
– It comes in a tub packaging that makes you dip your fingers to use the product, which is not so good from hygiene point of view.
– It does not reduce dark spots or blemishes.
– Not so good for oily skin.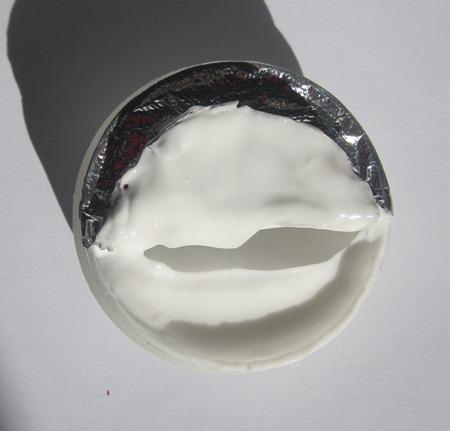 Ingredients of 'Himalaya Herbals Revitalizing Night Cream':

Price of 'Himalaya Herbals Revitalizing Night Cream': Rs 200 for 50g
Online Availability: Himalaya Herbals Revitalizing Night Cream from Flipkart
BABE Rating: 4/5
FINAL Word: It is a natural product that hydrates the skin. It makes the skin soft and supple but does not really work on blemishes or acne spots. If you want to go for a plain night cream you should give this a try but if you are targeting for some specific skin-issues then you may skip this.
Author: Veena Singh
You may also like reading these related topics
Spawake Moisturising Fairness Cream For Night Review
Forest Essentials Night Treatment Cream Jasmine and Patchouli Review
JAFRA Beauty Dynamics Balancing Night Cream Review Swatch
L'Oreal Paris Youth Code Youth Boosting Cream Night Review
Olay Natural White Rich All In One Fairness Night Cream Review
The Body Shop Seaweed Clarifying Night Treatment Review
The Nature's Co White Tea Night Cream Review
The Body Shop Nutriganics Smoothing Night Cream Review