Today I am reviewing Essence Waterproof Eye Makeup Remover. This is my first essence product and I got it from my sister. Before this, I have been relying on L'Oreal gentle makeup remover as it used to clean the face without struggling even a bit. This time I thought to change my makeup remover and hence the review of this product. Let's see what the product claims before going through the review.
What the product says:
Effectively & quickly removes even waterproof make-up. 2-phase formula for double effectiveness. the blue phase gently removes even waterproof make-up thoroughly, whilst the clear phase refreshes the eye area. Also suitable for removing long-lasting lipstick.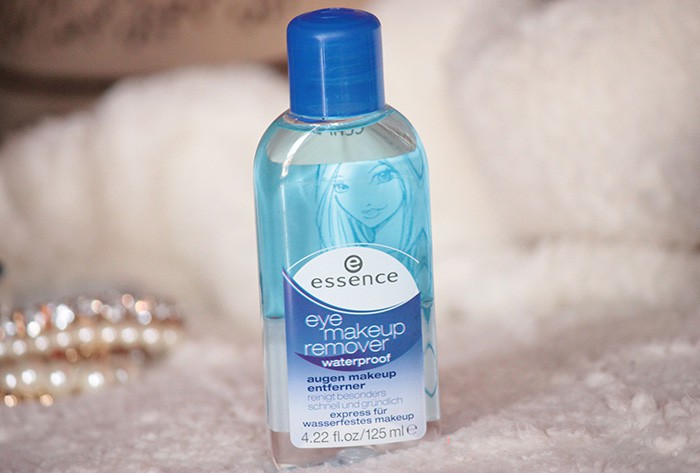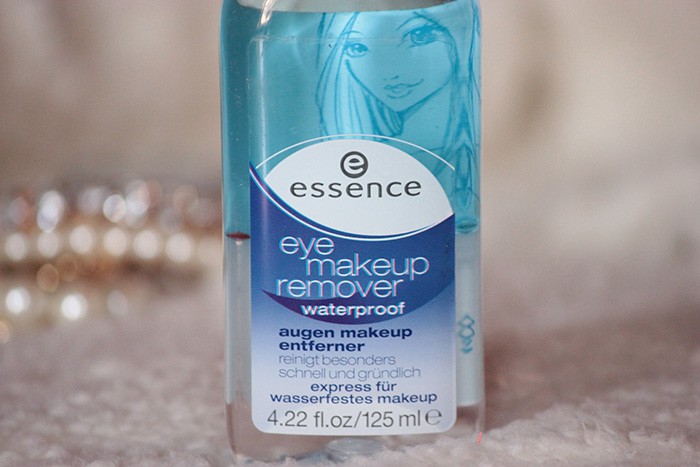 My take on 'Essence Waterproof Eye Makeup Remover'
Essence waterproof makeup remover comes in a small plastic bottle that is see-through and light weight. The quantity of the bi-phase liquid can be easily watched over and the replacement can be ordered on time. It has a stopper at the opening, which is good thing as it leads to economical usage. While the stopper is there it is easy to take out only the required quantity of the product. The size of the bottle is quite compact and because of this it can be easily carried while travelling.
As I have said it is a bi-phase liquid, I shake it well before pouring it on a cotton swab. Though in the bottle it looks blue in color but after shaking it becomes almost colorless. It is a fragrance-free liquid, and does not seem to contain alcohol. This is a good thing for those who have sensitive noses or who prefer fragrance-free products. Since there is no alcohol, it does not even sting on the skin. Though I avoid using it on pimples, yet whenever I had accidently done that it did not give me an awful feeling.
It claims to be an eye makeup remover but I find it working greatly on all sorts of makeup products. It even effectively removes waterproof foundations and concealers. Removing eye makeup is quite easy with this remover. Normally, I swipe it just once to remove the eye makeup but if I am earing waterproof mascara & eyeliner I need to swipe it second time as well to get rid of every last trace. Even on occasions when I happen to take more product on the cotton swab it does not sting the eyes. The one con I find with this remover is that it leaves the skin oily. And because I already have oily ski, I need to thoroughly wash my face otherwise it gives rise to pimples. But for dry skin this might not be that big a concern.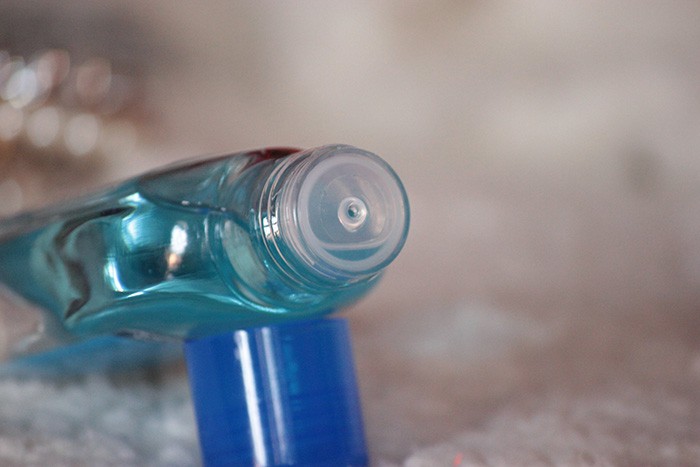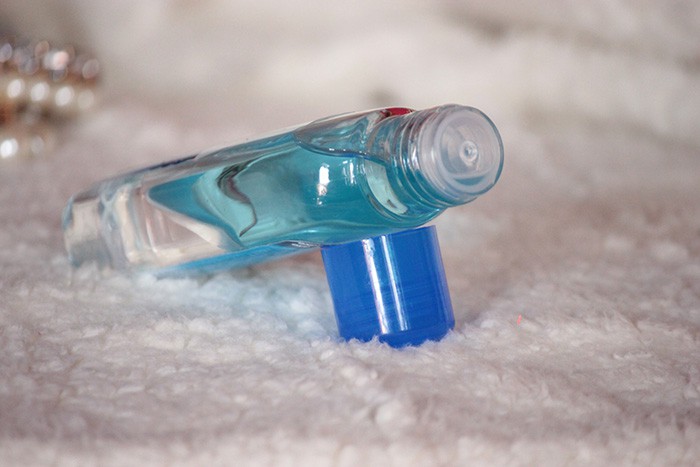 What I like about 'Essence Waterproof Eye Makeup Remover'
– Feels gentle, it does not sting at all.
– Removes all type of eye makeup well.
– Work effectively in removing base makeup.
– Fragrance-less remover.
– The stopper at the opening helps in using it economically.
– Lightweight, easy to carry packaging.
What I do not like about 'Essence Waterproof Eye Makeup Remover'
– Leaves an oily residue behind.
Price of 'Essence Waterproof Eye Makeup Remover'- Around 10 Euros
Ingredients of 'Essence Waterproof Eye Makeup Remover'
AQUA (WATER), PARAFFINUM LIQUIDUM (MINERAL OIL), CYCLOMETHICONE, ISOPROPYL MYRISTATE, GLYCERIN, SODIUM CHLORIDE, DMDM HYDANTOIN, PHENOXYETHANOL, PARFUM (FRAGRANCE), LINALOOL, BUTYLPHENYL METHYLPROPIONAL, CI 61565 (GREEN 6).
BABE Rating: 4/5
Final Word: Overall, I like the efficacy of Essence waterproof makeup remover. It effectively removes the makeup in maximum two swipes and does not even sting. Also, the fact that it is fragrance-free and alcohol-free is quite beneficial for sensitive skin people. The only downside for oily skin is that it leaves an oily residue behind which might be a plus for normal and dry skin people. Finally, if you looking for a fragrance-free, alcohol-free makeup remover I would recommend this to you.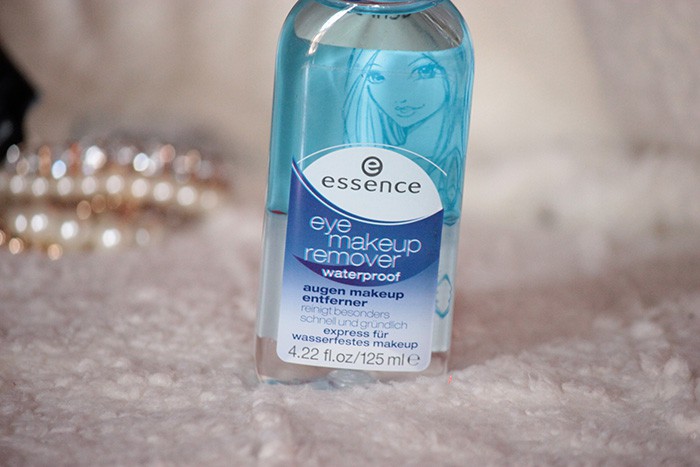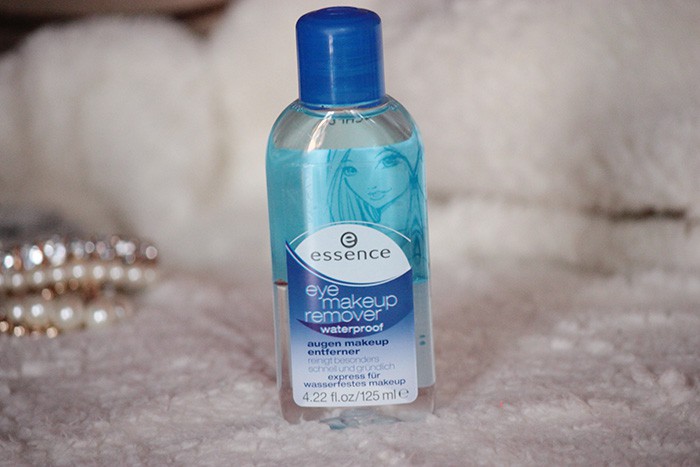 You might also like reading these related topics:
Garnier Micellar Cleansing Water Review
Faces Hydro Makeup Remover Review
L'Oreal gentle lip and eye makeup remover – For waterproof makeup Review