Hope you had a lovely weekend filled with sweets, crackers and happiness. I am at my hometown, planning to spend some more time with family. Festivals indeed provide a good break from monotonous day-to-day life, and also give some time to pursue personal interests. Speaking of interests, I have developed a new inclination towards fragrances. After Miss Dior perfumed moisturizer, Calvin Klein Eternity and Burberry Weekend EDP, here is a perfumed deodorant from Burberry. Read on to know my experience with it.
My Take on 'Burberry Weekend For Women Perfumed Deodorant Natural Spray'
It comes in a pale yellow cylindrical bottle. It is a metallic bottle which is light weight and absolutely spill proof. The only thing you need to take care of while handling is to ensure you do not exert a lot of pressure on it, failing you may see irreparable dents on the bottle. Though these dips do not interfere with the usage but in my opinion they spoil the beauty of this feminine bottle. I mishandled it a bit, and the outcome is visible in the photographs.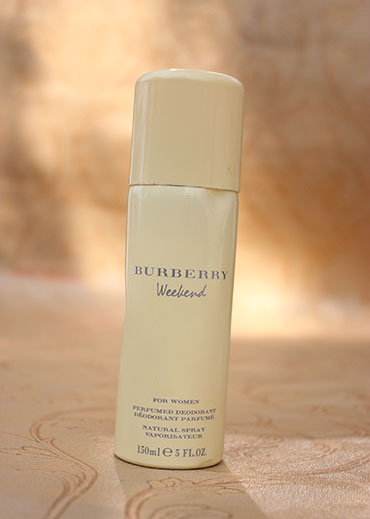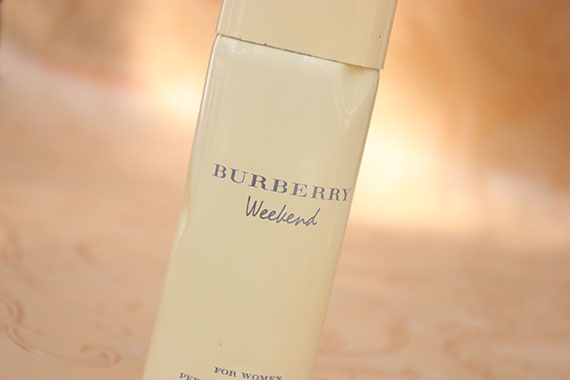 It is a refreshing spray deodorant infused with the scent of weekend for women perfume. I have already reviewed the perfume, and it is one of my favorite fragrances. This perfumed deodorant is formulated with the same notes as the Weekend EDP. Here is an elaborative detail on the notes.
– Top notes of tangerine, tree sap and reseda plant
– Delicate floral heart notes of wild rose, peach blossom, iris and hyacinth invigorated by a subtle splash of nectarine
– Low notes of cedar wood and sandalwood add depth for a relaxed and fresh scent
The difference lies in the packaging and staying power. Where the fragrance of weekend EDP stays on for more than 7 hours, the fragrance of weekend deodorant starts fading within an hour or so only. Usually, a deodorant is 6-15 % solution of fragrance in 80% alcohol whereas a perfume has 15-25% fragrance oil, and that's the reason it makes you feel fragrant for long. Though as it is a deodorant I was not expecting an excellent staying power but still considering the brand and price 1-2 hours is too less.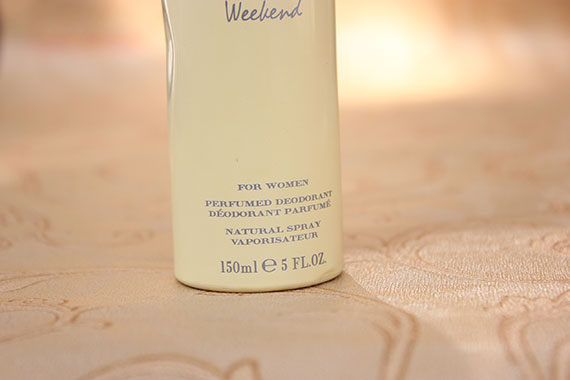 Unlike other deodorants, Burberry weekend is not just filled with gas but real content as well that makes the bottle last long. Also, because of the pleasant fragrance it does not cause or giddiness or untoward feeling. I have seen people staying away from gaseous deodorants because of the strong stingy fragrances, but this one is safe and comfortable to use.
The other good thing about this deodorant is it does not leave any stain on clothes. Many a times, I had to change my party clothes because of the staining left by fragrances. The weekend deodorant does not leave an impression so it is safe to spray on clothes. It keeps you fragrant without leaving visible signs of spraying.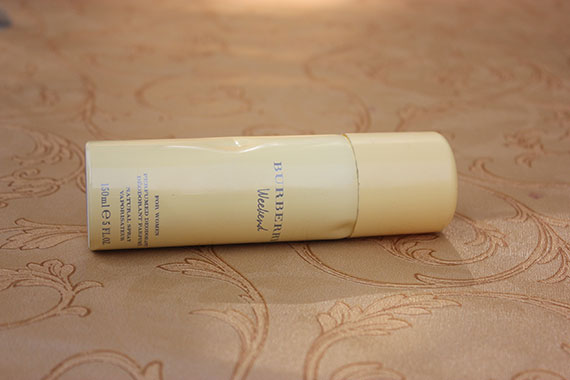 What I like about 'Burberry Weekend For Women Perfumed Deodorant Natural Spray'
– Pleasant fragrance.
– It does not leave any stain on clothes.
– Economical usage as the bottle lasts for long.
– Light intensity scent which does not cause any discomfort.
What I do not like about 'Burberry Weekend For Women Perfumed Deodorant Natural Spray'
– The fragrance does not stay on for long.
– Exorbitant price for a deodorant.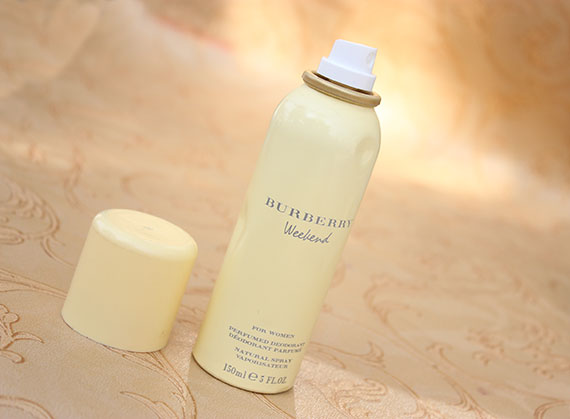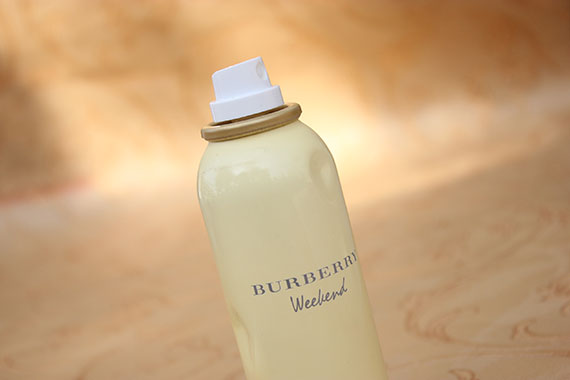 Price of 'Burberry Weekend For Women Perfumed Deodorant Natural Spray'- Rs 2550 for 150 ml
BABE Rating: 2.5/5
Final Word: Burberry Weekend For Women Perfumed Deodorant Natural Spray is a beautiful combination of flowery and citrus notes. It keeps you fragrant without causing discomfort to you or the people around. If you do not mind the price tag, and you love light fragrant deodorants you should give this a try.
You might also like reading these related topics
Burberry Weekend Eau De Parfum For Women Review
Calvin Klein Eternity Moment Eau De Parfum Review
All Good Scents Evoke Eau De Parfum For Women Review