2017's first wedding season is just around the corner. With this fresh start of yet another memorable year, Indian brides-to-be have humungous new things to look up to such as which products to buy for bridal makeup kits (it is quite obvious to get confused among so many new product launches), which style and fabric to choose for the bridal lehenga, what sort of makeup to go for, etc. The list is endless but in my opinion, the most significant of all is the wedding ensemble – bridal lehenga, contemporary gown, floor length Anarkali or heavy silk saree. Talking about the wedding dress, red has always been the favorite color of Indian brides. Now, since the trends are changing and the fashion world is shooting for new heights, every girl dreams to look different. Red or maroon is still the choice of many but those who want to go diverse from the normality choose new colors and styles.
When I recall my wedding shopping time, I remember that I was shown 'n' number of lehengas and most of them were in the shades of red or maroon. Today, when I see the bridal lehenga collection, I find that colors like orange, pink, golden or silver are the new reds. And, now we have them available in many cuts and styles. Not only that, bridal lehengas come in contemporary styles giving an impression of bride's personality. My sister, who got married recently, chose a combination of orange and pink with high-low choli and heavily embroidered dupatta. Her lehenga had less bling yet was filled with elegance and latest style.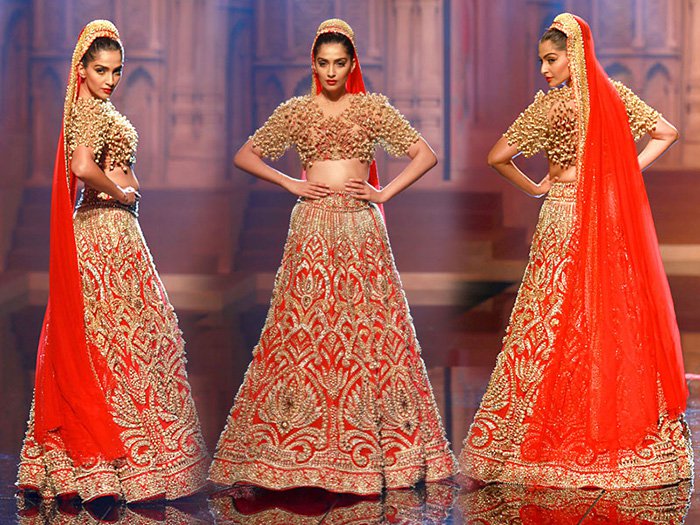 The one thing that carries a lot of weight while choosing the bridal lehenga is its fabric. Personally, I love velvet lehengas (not the sheneel ones but micro-velvet that is also called lycra). These lehengas give a rich royal look along with a flattering fall of the skirt. And, if you are worried that they will make you look fat then you should not fret as the finely stitched velvet lehengas look quite well on all body types. This fabric comes in bright colors so any sort of embroidery come up very well on them and gives the lehengas an elegant look. Being of bright colors, velvet lehengas come on top of the list when it comes to bride's photo-shoot.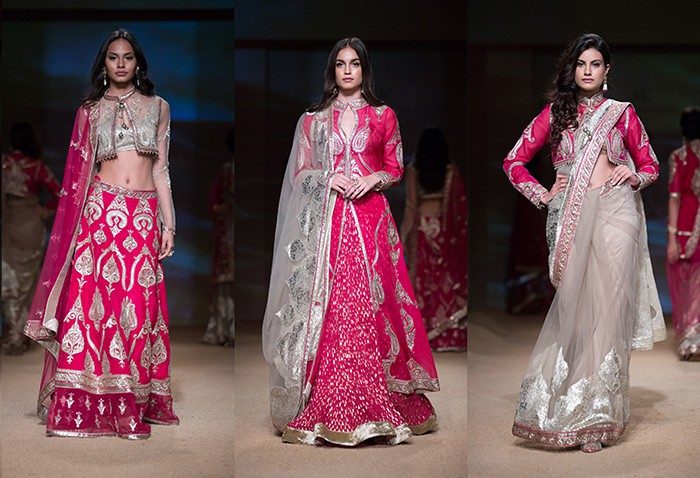 Net and georgette are other very common fabrics for bridal lehengas. When you go for bridal lehenga shopping, you would see most of the pieces in these two fabrics only. These fabrics have a free fall and they make you look slender. Also, because net and georgette are quite cheap fabrics so they come easily under budget. But the con is that net and georgette fabrics do not come in bright colors so these would not make the best lehengas for photographs. Again, the choice depends on personal preferences – if you would like to showcase the slender figure within budget this is something you should have a look at.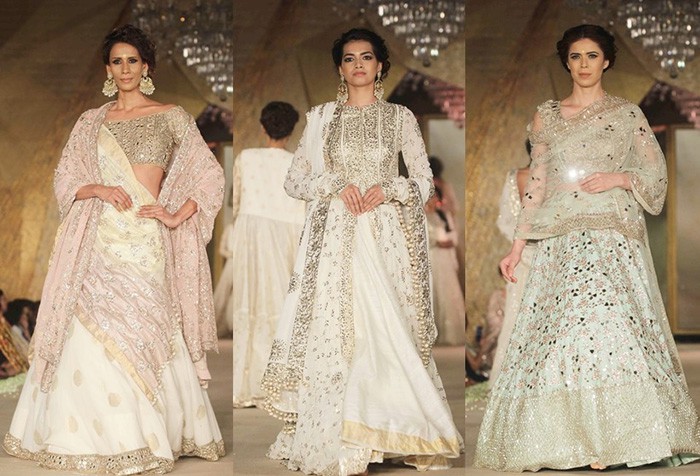 Raw silk is yet another fabric that is very much in demand these days, and since this fabric flares out well it gives a royal princess-like look. It comes in all sort of colors from soothing light to charming bright so you will definitely get a pick of your liking. This fabric is full of shine so even when the lehenga does not have much embroidery it will still give a gorgeous and photogenic look. If you ask my personal choice, I would prefer heavily embroidered raw silk lehenga over a plain basic one- reason being I like the exquisite embroidery work. Besides, if you have a slim figure raw silk lehengas will make you look fuller and taller.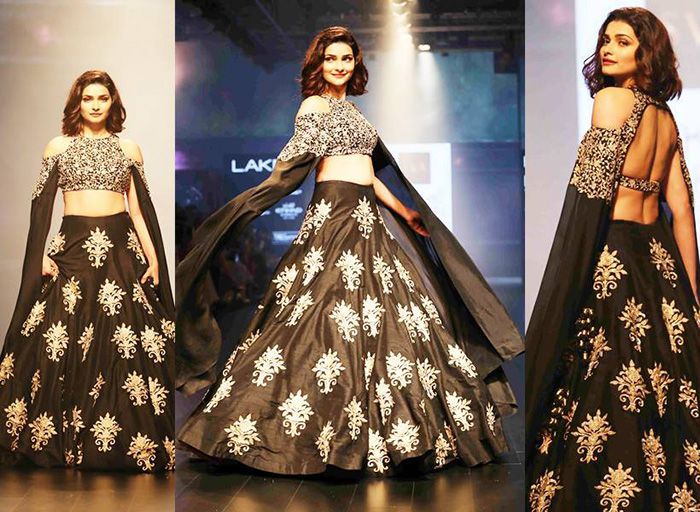 Banarasi silk, brocade, chiffon are some of the other common fabrics that are used for bridal lehengas. But while choosing the perfect bridal lehenga for your D-day you should be considering a number of additional factors such as your body-type, embroidery work, cut and style, and the budget.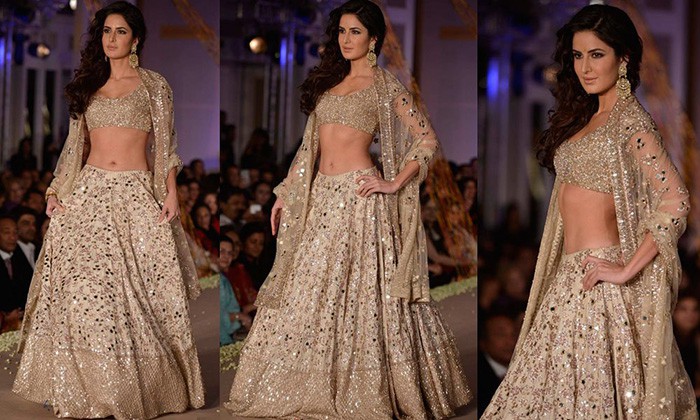 Image Source: Google
You might also like reading these related topics
Introducing TBG Bridal Store-The One Stop Shop For South Indian Brides
10 Best Online Stores To Buy Lingerie For The To-Be Bride
Indian Wedding Outfits Based On Modern Wedding Themes
Now Indian Brides Can Also Opt For Wedding Guest Books To Relive Precious Moments… For Eternity !