Healthy hair is as important as a clean outfit. Just like the outfit, it defines the look and personality so it is imperative to take good care of the tresses. Sometimes, everyday diet cannot provide the nutrients required for healthy growth of hair and we need to rely on external dietary supplements. Today, I am sharing the review of Zenith Nutrition HairFab Dietary Supplement that claims to stimulate hair growth. Let's go through the experience with this supplement.
What the product says
HairFab™ is an ideal combination to battle hair thinning and reverse hair loss. It stimulates Hair Growth.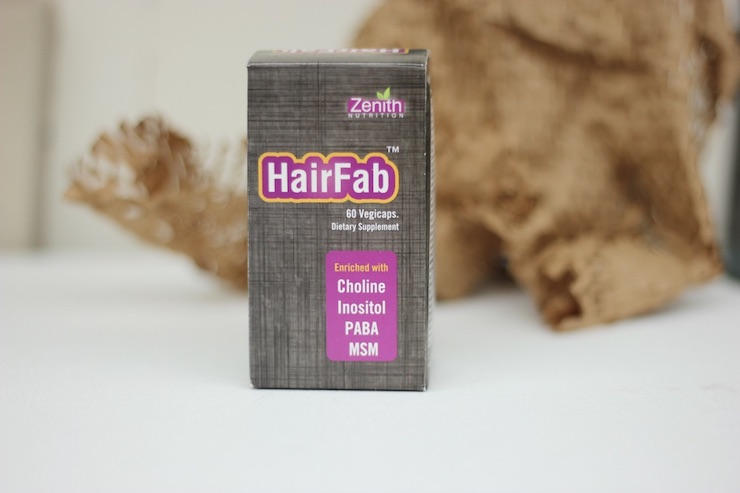 My take on 'Zenith Nutrition HairFab Dietary Supplement'
For vegetarians, Iron and Protein intake is always a concern. Though lentils, paneer, etc are a rich source of protein still most of the vegetarians intake fewer nutrients than what is required daily. This deficiency takes a toll on the hair resulting in hair fall or bad hair growth. The problem does not end here as finding a vegetarian dietary supplement is also a task in itself. Most of the supplements available in the market usually contain animal derivatives so their consumption is out of the question. Fortunately, a few months ago Zenith Nutrition introduced me to vegetarian dietary supplements and I was happy to see that such an option even existed.
Zenith Nutrition HairFab supplements come in capsule form packed in a plastic bottle. It has a seal on the top to ensure that the capsules are protected from moisture and contamination. The screw open cap covers the mouth of the bottle and makes it reusable. The outer black colored hard paper case contains the pricing, a brief about the supplements, etc. In case, you are looking for more information, head straight to Zenith Nutrition website.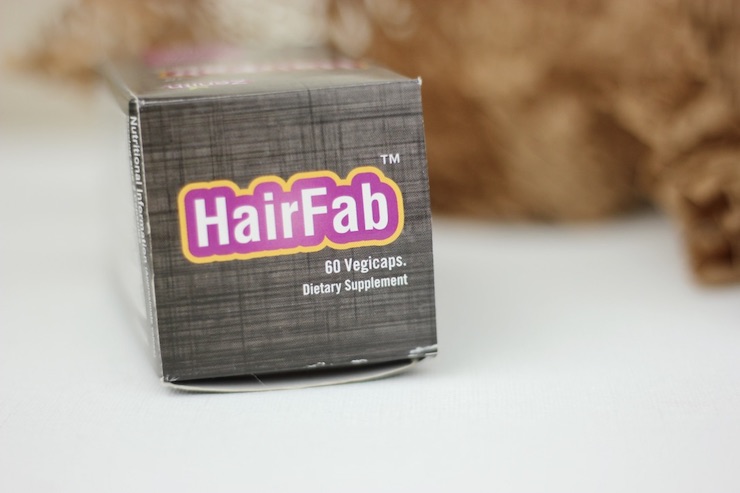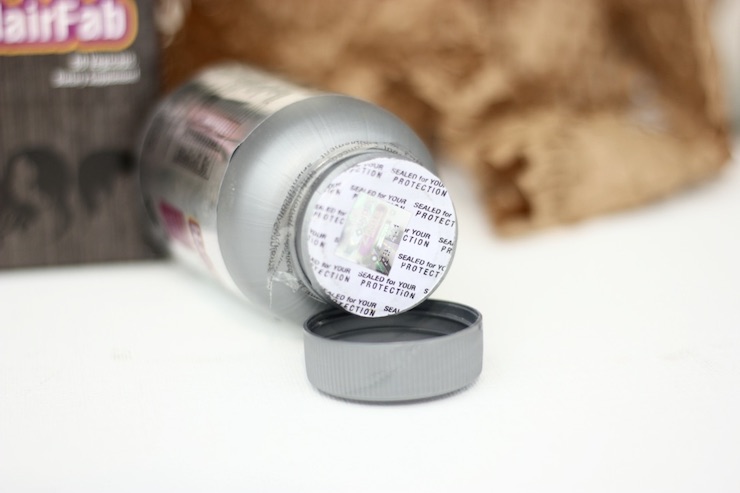 These capsules contain ingredients such as Biotin, Folic acid, Vitamin B12, Antioxidant Vitamins (E & C), etc. All these elements are considered helpful in stimulating the hair growth and even contributing to hair regrowth. Biotin (also known as Vitamin H) helps the body to convert certain nutrients to energy. It plays a significant role in the health of the hair, skin, and nails. It is often said that the lack of Biotin may cause hair loss or scaly skin. Folic acid is needed for cell renewal so as to enable hair growth. Taking folic acid with biotin, however, can make a huge difference when it comes to hair growth. Vitamin B12 has a lot of hair related benefits too. Vitamin B12 provides nourishment to all the cells of the body including our hair follicles.In short, all these vitamins are hair food that will boost the rate at which the hair grows.
As far as the usage is concerned, 2 capsules a day is what the website recommends. I have been taking each after breakfast and dinner. It's been 4-5 weeks since I have been consuming this supplement and I see the prominent difference in the health of my hair. It has become more manageable and non-frizz now. After the delivery, I have suffered from extreme hair loss. Since I used to have really thick hair before pregnancy so this hair loss was totally devastating for me. I was desperately looking for remedies and treatment to regrow the hair. Fortunately, this supplement came in at the right time and provided much-needed nutrition to the hair. Now, I even feel that I am getting the lost thickness back. The size of my pony is going back to what it was before the pregnancy and I am really hoping that I will soon be able to see the same hair in future.
These are also easy to digest. I mean, I have not come across any digestion issues or any sort of the side effects. However, the website warns that accidental overdose of Iron-containing products is leading case of fatal poisoning in children under six. It might be rare that these supplements are given to children but still, I would recommend you consume such products after consulting with your physician.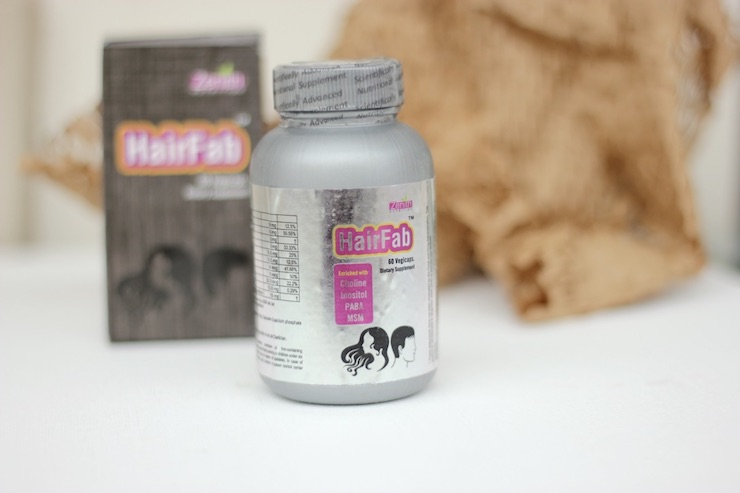 Things I like about 'Zenith Nutrition HairFab Dietary Supplement'
– Formulated with powerful ingredients that aid in hair growth.
– Provides nutrition to hair.
– Helps in improving overall hair health.
– Easy to consume.
– Vegetarian supplements.
Things I do not like about 'Zenith Nutrition HairFab Dietary Supplement'
– Hefty price.
Ingredients of 'Zenith Nutrition HairFab Dietary Supplement'
Biotin Calcium Panthothenate, Niacin, Folic Acid,Pyridoxine, Vitamin B12, Para-aminobenzoic acid, (PABA) methyle SulfonylMethane (MSM) Antioxidants (Vitamins E & C, Zinc, Selenium, Manganese,Copper), Chromium
Price of 'Zenith Nutrition HairFab Dietary Supplement'- Rs 1920 for 60 capsules and Rs 1080 for 30 capsules.
Online Availability- From Zenith Nutrition website
Final Word- Finally, I would like to say that I find these dietary supplements helpful in improving hair health. These provide the required nutrition to hair thereby making them thicker and healthier. I really like the fact that these are vegetarian supplements and people like me can have them without worrying about animal derivatives.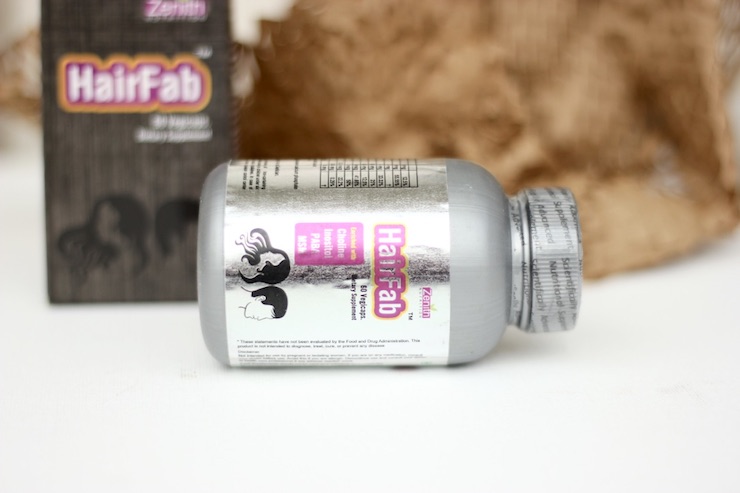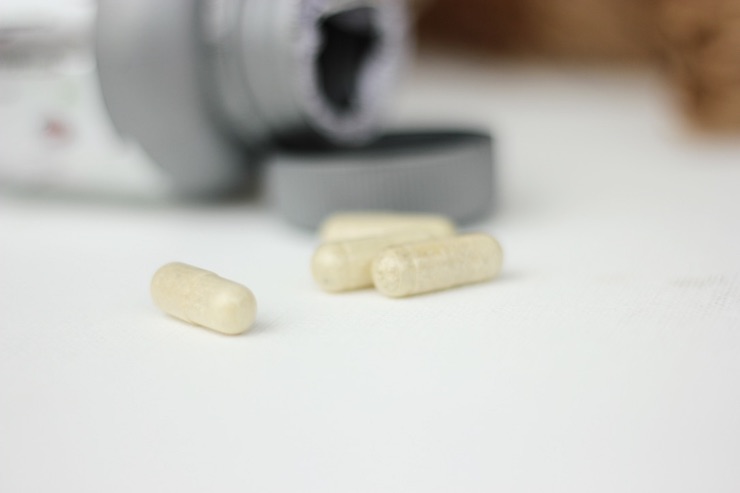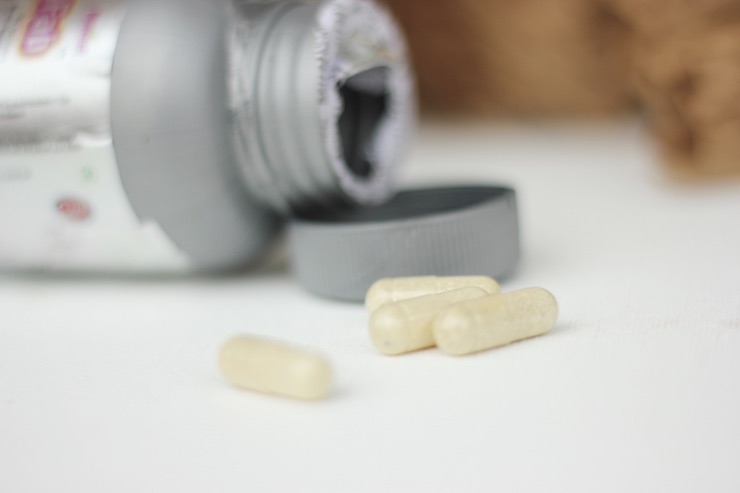 You might also like reading these related topics