Hi Everyone,
Today, I will be reviewing my first thebalm product. I had heard a lot about this brand so had high expectations from 'thebalm stainiac hint of tint', which can be used on both cheeks and lips. I have tried multi-purposes products before as well, so I really wanted to compare this tint with them. But did it come up well on my expectations and in-comparison to other such products? In order to know that, you should read more.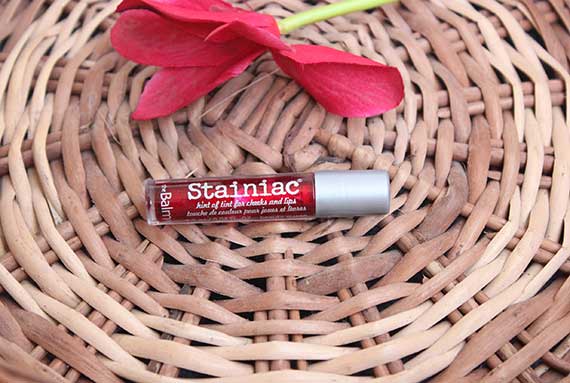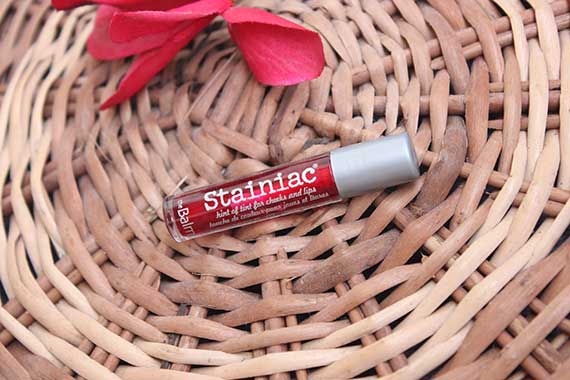 My Take on 'TheBalm Stainiac Hint Of Tint For Lips And Cheeks Beauty Queen'
TheBalm stainiac tint comes in a cute translucent plastic packaging. The shade is easily visible from outside though it does not come up exactly same on the lips or cheeks. Anyhow, the translucency makes you keep a check on the quantity left. In nutshell, it comes in a typical lip gloss packaging with a stopper at the mouth that controls the amount accumulated on applicator.
The doe foot applicator does not poke your skin, in fact feels gentle and soft. It provides good control so you easily apply it on your lips and cheeks. If you work with caution, you can get very precise application on lips without crossing lip boundaries. I would say it shapes your lips effortlessly. On cheeks, you do not require any precision so like all other stains you can just dab it on and blend.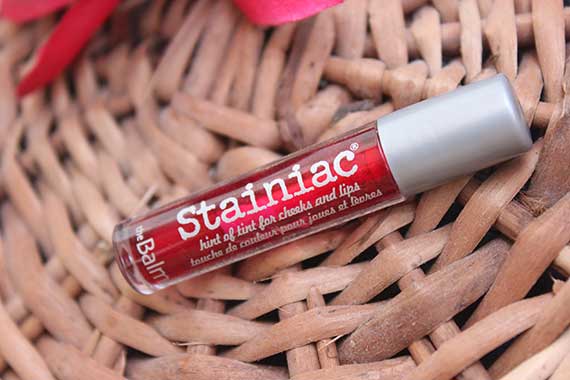 It is a gel-based lip and cheek stain that gives you a hint of color. The ingredient-list contains Aloe Vera so I assume it has all the goodness of the wonder plant. Being gel-based, it feels very soft on the skin but you cannot enjoy that feeling for long as it dries super-fast. So if you have to make it work, you need to expedite your speed. You can always layer it up later, but the coverage is not buildable especially on lips.
Moreover, as it dries fast so if you do not spread it readily it gives you an uneven application. On cheeks, that can still be blended but on lips it becomes a pain. Every time, I have used it on the lips I ended up topping it up with another lipstick/lip gloss. Firstly, because it sets too soon without giving any time to spread the tint. Secondly, because it make the lips dry as if no moisturizer has been applied on them. I had literally licked my lips the very first time I applied this tint.
Remember, it is a tint not a regular lipstick/lip-gloss so you should not expect intense color. It just gives a nice deep pink tinge that is buildable on cheeks but not on lips.
For staying power, it does stay on for 4-5hours on cheeks. On lips, it starts to fade as soon as it comes in contact with a liquid substance. You need to fix it in place with a compact or makeup spray to increase the longevity.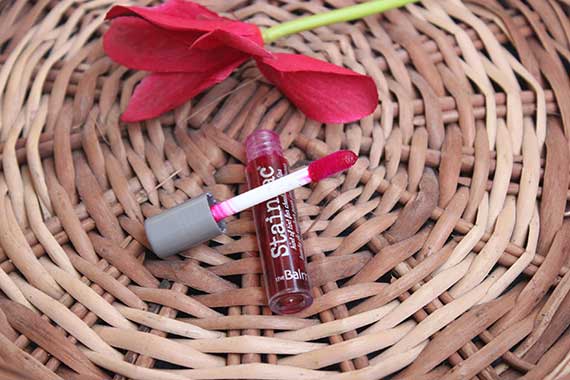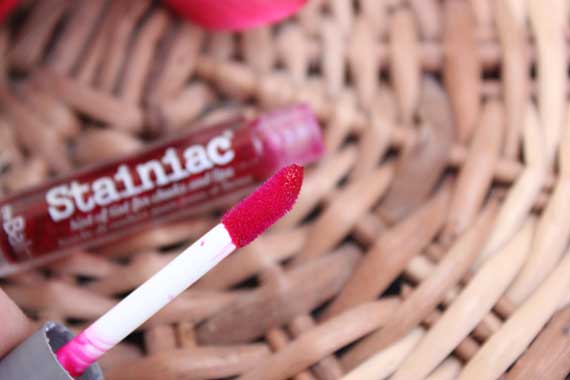 What I like about 'TheBalm Stainiac Hint of Tint for Lips and Cheeks Beauty Queen'
– Bright shade that brightens up face.
– The doe foot applicator feels soft and easy to control.
– It gives the cheeks a nice buildable color.
– It can be easily blended on cheeks.
What I do not like about 'TheBalm Stainiac Hint of Tint for Lips and Cheeks Beauty Queen'
– It provides uneven application on lips.
– It makes lips dry.
– High price considering the performance.
– It does not provide a buildable coverage on lips.
– It does not have great staying power.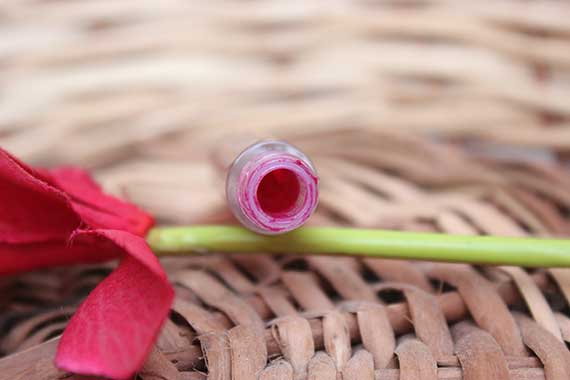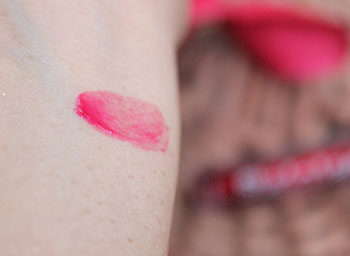 Price of 'TheBalm Stainiac Hint Of Tint For Lips And Cheeks Beauty Queen': INR 1200 for 8.5g
BABE Rating: 2.5/5
Final Word: Infused with Aloevera,'TheBalm Stainiac Hint of Tint for Lips and Cheeks' feels soft and gentle on the skin. It dries up quickly not giving you enough time for application. The pigmentation is buildable on the cheeks but not much on the lips. It can be fairly used to give a tinge of color to cheeks but in its price-tag I would expect it to do excellent on lips as well. Overall, given an opportunity I would like to try something else from theblam.
You might also like reading these related topics