If you love wearing matte nail polishes you would probably like this post. Matte is one finish that is apt for everyday wear as well as special occasions. It is the new fad these days that makes the nails look elegant. Today, I am not reviewing any pinks or reds or maroons but very different nail color- denim blue. Sugar Tip Tac Toe nail lacquer – Break On Blue was a part of the monthly Fab Bag subscription. I put it on my nails the same day I received it. At the time of writing this post, I have worn it a number of times and I am ready enough to share my thoughts with you. Let's see what this nail paint has in store for all of us.
What the product says
Scribble on sand. Shush a noisemaker. Like us, if you are someone who lets your fingers do the talking – then you will absolutely heart the new SUGAR Nail Lacquer range that will make sure that your tips are always in top shape! Specially-formulated to give you a 100% opaque finish that will dry before you can spell your date's name – the SUGAR Tip Tac Toe Nail Lacquer's wide range of glossies, mattes and shimmers is the zero-chip streak-free warpaint your hard-working fingers deserve.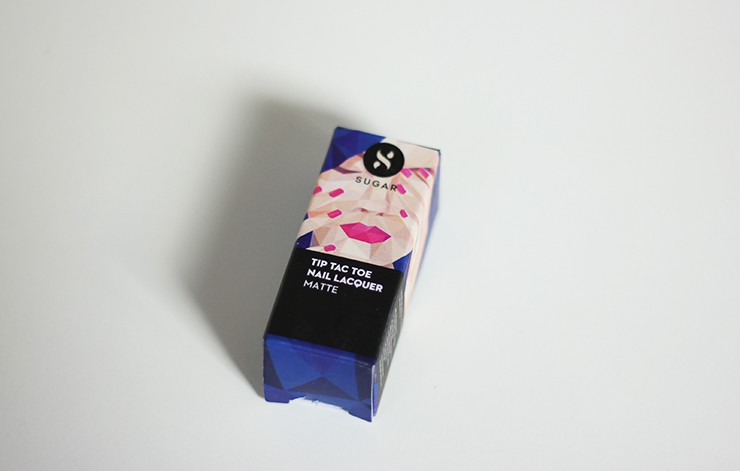 My take on 'Sugar Tip Tac Toe Nail Lacquer'
Sugar tip tac toe nail lacquers come packed in typical Sugar style. The rectangular shaped glass bottle is housed in a hard paper box that has the shade name etc mentioned on it. The glass bottle has frosted kind of look that comes across as simple yet elegant. The applicator is wide and rich of bristles. I like such brushes as they are ideal for quick application and do not even cause any streakiness. The length of the brush holder is also ideal for a good hold. The quality of the glass bottle seems breakage-proof.
Break on blue is denim blue color. It speaks of confidence and style. Usually, I prefer wearing casual pinks and browns but when I got this stunning shade I was super anxious to dip my nails in this blue color. It casts a bold impression and goes perfectly with western attires. Though you can also pair it with traditional outfits but I prefer to have neutral or bling nails with ethnic outfits.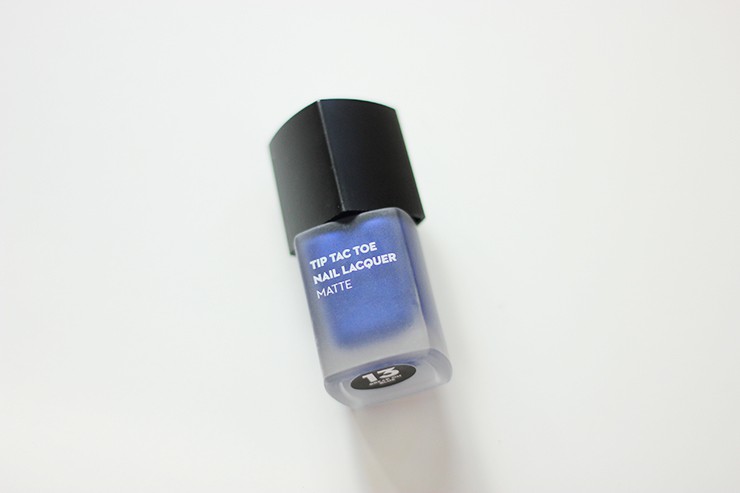 It has got a beautiful matte finish that makes it look professional. I love wearing matte nail polishes. Even for office wear or professional meet-ups matte is the best finish. It does not look loud or out-of-the-place rather it even tones down a bright shade. Hence, I always go for matte for everyday wear. The brand has 17 matte shades that go from punchy pastels to muted mauves. If you love wearing glittering nail polishes, you can go for the other two ranges-
1) The Classic Collection- Fans of the freshly-painted high-gloss finish have a range of 16 shades to match every colour in your wardrobe.
2) The Pro Collection: And on days when you're ready to let your hair down and step out for a prowl, fire up your nail game with any of our 5 expert picks from romantic rose gold to #bossbabe black where every shade is designed for pure nail sorcery.
For the longevity, I apply two coats of this nail polish and I won't say it stay put as steel. If I do a lot of household chores that involve putting my hands in the water this nail paint chips off the tips as early as next morning. But if my nails do not come in contact with water much often then it stays beautiful for nearly 4 days. After 4 days, the matte finish starts wearing down along with the smalls chunks of nail polish. The problem with matte nail polishes is that you cannot seal them with a top coat because it will take away the matte finish and add glossiness. Nonetheless, I think if I wear rubber gloves while doing the water chores the nail paint would stay for longer period.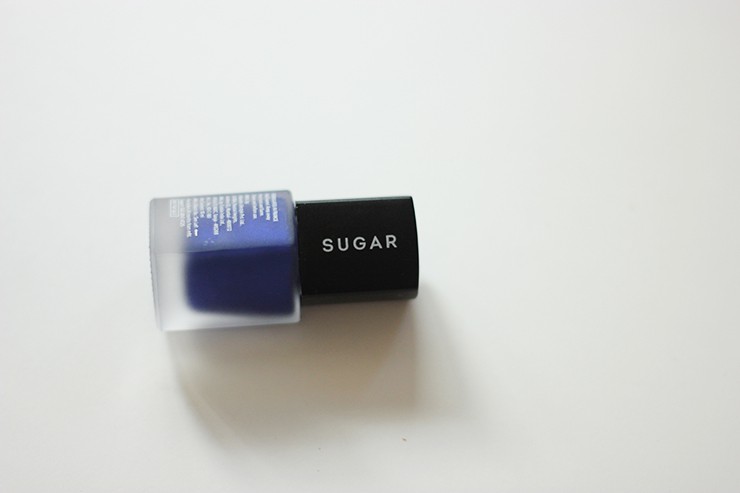 Things I like about 'Sugar Tip Tac Toe Nail Lacquer'
– Available in 38 shades and three different finishes.
– Streak-free application.
– The wide applicator makes the application convenient.
– It does not leave any stain on the nails.
– Break on blue is a bold denim blue shade.
– Classy matte finish.
Things I do not like about 'Sugar Tip Tac Toe Nail Lacquer'
– Does not go equally well with traditional outfits.
– Longevity could have been better.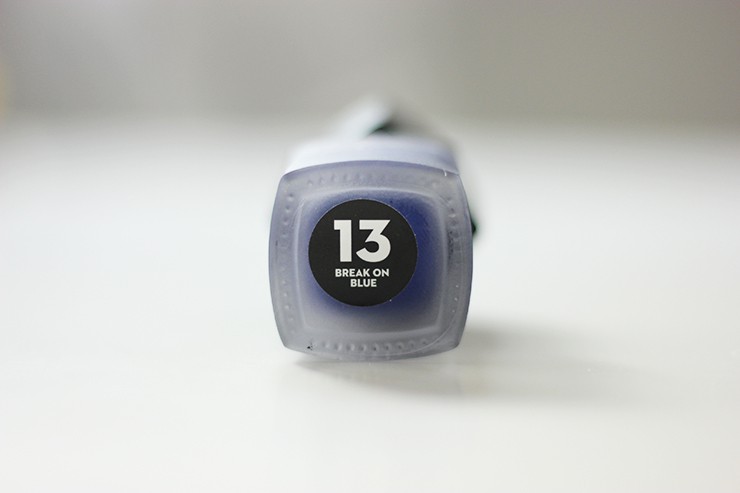 Price of 'Sugar Tip Tac Toe Nail Lacquer'- Rs 249 for 10 ml
BABE Rating- 4/5
Final Word- Sugar Tip Tac Toe Nail Lacquers are available in 38 stunning shades across three different ranges. Break on blue belongs to the matte range. It is a bold shade with a classy matte look. It is different from most of the shades you will ever come across and if you like standing apart from the crowd I would recommend trying this shade. The pricing is okay (ish) considering most of the middle-end drugstore brands have similarly price nail polishes. If interested, you can get these nail polishes from fabbag website.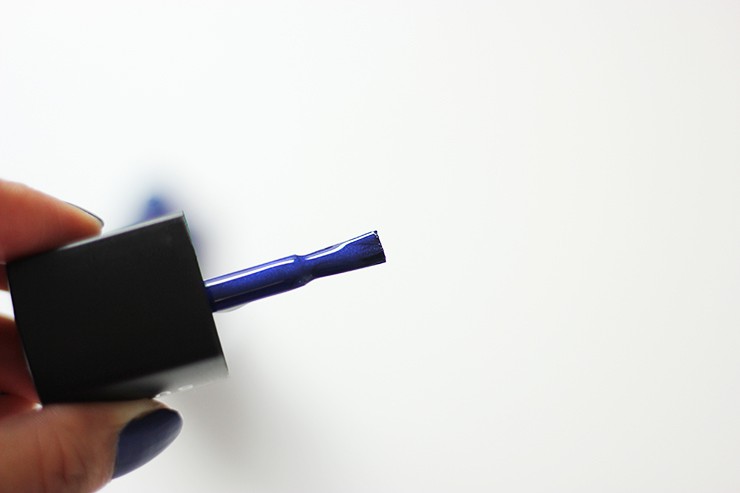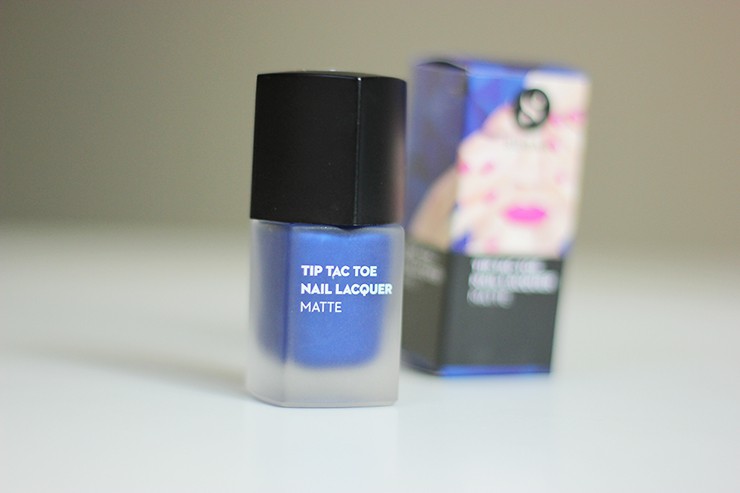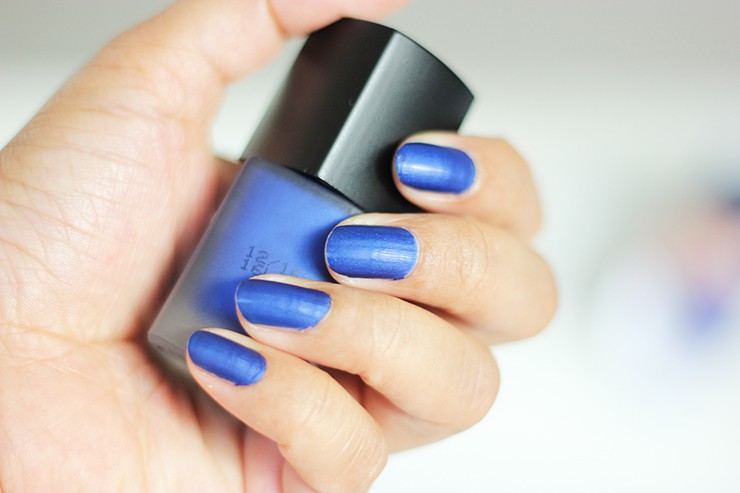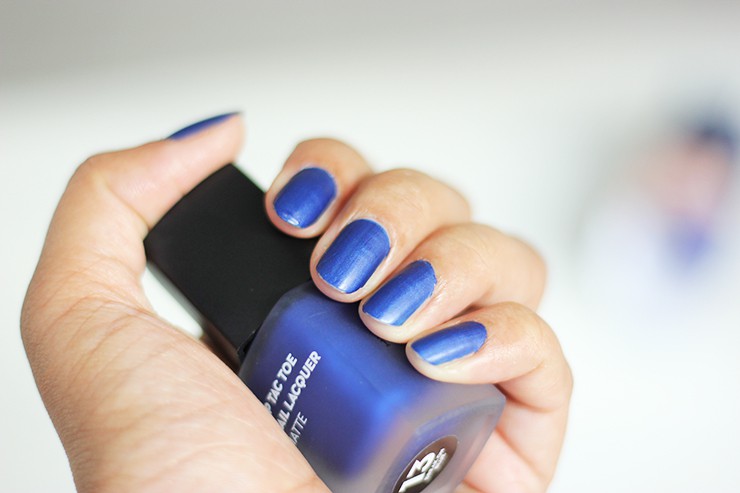 You might also like reading these related topics
Ingrid Cosmetics Estetic Nail Polish Review Swatches Photos
Revlon Colorstay Gel Envy Nail Polishes Review Swatches Photos